We have already talked about 20 smartphone accessories you should have and the best available accessories for iPhone X. But there are still thousands of many other tools and gadgets out there. Moreover, each day someone creates something new. The articles mentioned above were focused on smartphone accessories that are highly popular and probably commonly used.
On the other hand, this article focuses on the accessories, that are unique but might not be used that much daily. Here is a list of cool smartphone gadgets!
Charging Cable Bracelet ($16)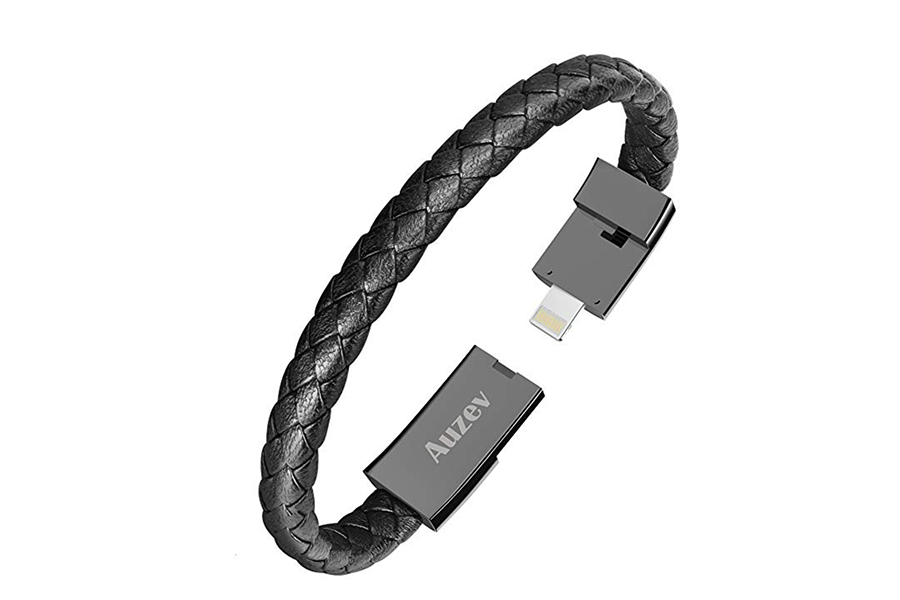 Have you ever been in a position where your phone was dead and someone had a laptop or a power bank, but no cable? Well, probably everyone having a smartphone had this experience at least once happened to them. Imagine having a charging cable for your phone on your wrist and look fashionable at the same time. This might sound like something from 90's TV commercials, but with this charging cable bracelet, you can! Most importantly, you can get this bracelet with different charging cables – for Lightning, micro USB and USB type-C ports.
Charging Station ($49)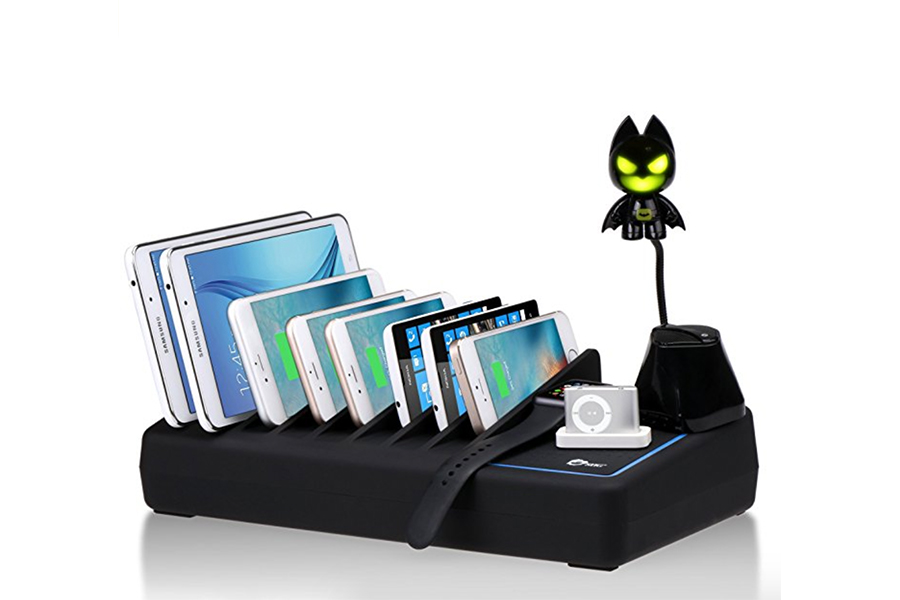 This next gadget is mostly suited for people who are in need of the possibility to charge multiple devices at the same time. Shall it be a party and you want to keep your friends' phones fully charged, or you might have a tablet, few phones, smartwatch, chargeable headphones and other electronics you want to charge at once. SIIG 90W charging station is a perfection option for those occasions. It has 10-USB charging ports for all your devices and the non-slip padded deck will make sure your devices will stay in place.
NFC Ring ($21)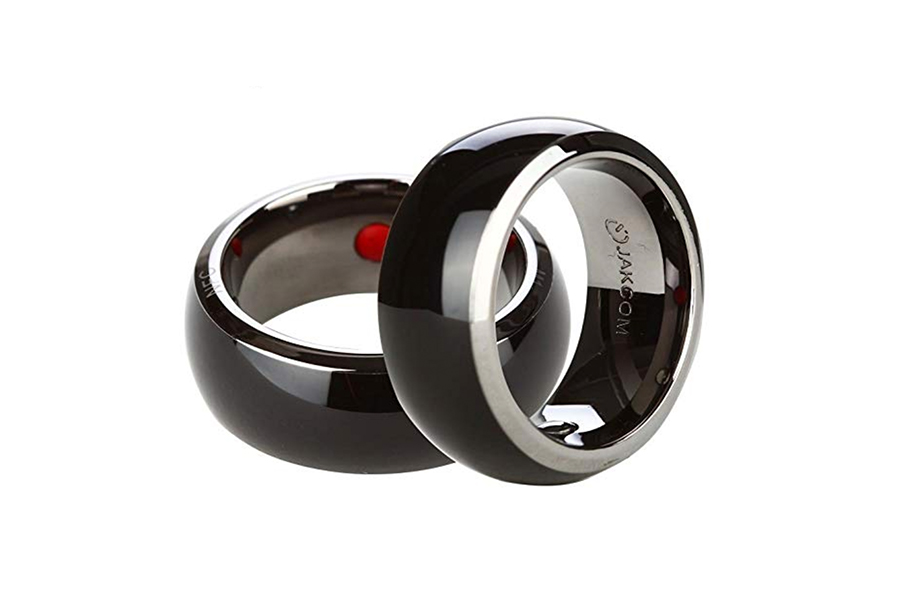 We have already talked about NFC tags in our other phone accessory articles. This innovative gadget took the initiative of NFC tag functionality and transformed it into jewelry. This NFC ring allows you to create a command for your phone to execute. For example, you can command your phone to turn on the camera every time you touch your ring with it. There are endless possibilities!
Magnetic Charging Cable ($20)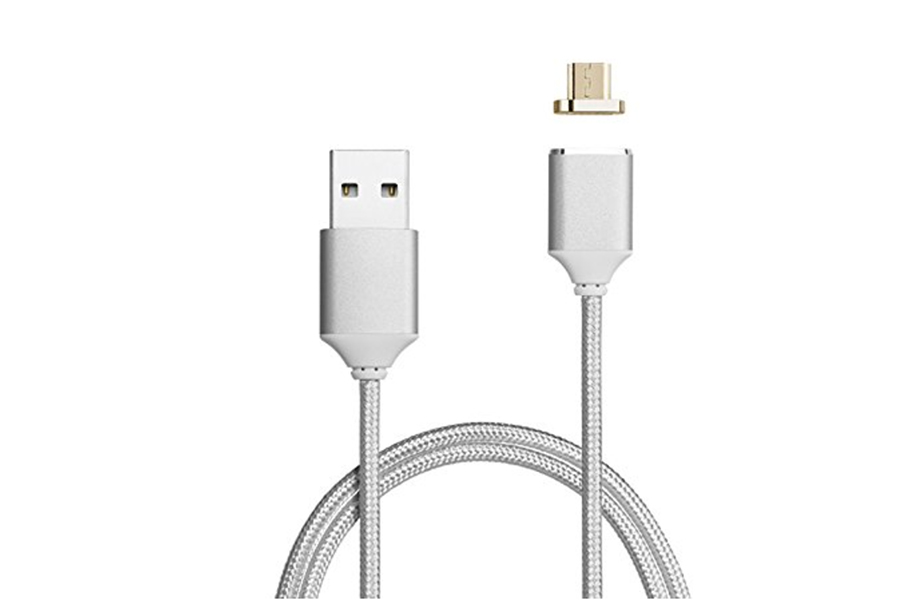 If you have a phone with a micro USB charging port, it might get frustrating to plug it in. Sometimes, you need to turn around your cable multiple times until you manage to successfully plug it. Sometimes, it might take up to 4 turns. How is it even possible?! Luckily, with the magnetic charging cables, this will be a problem of the past. You simply plug the connector of the charging cable into your phone and simply leave it. Every time, you'll want to charge your phone you'll only need to stick your charging cable and the magnets will do the rest!
Dual Memory Stick ($12)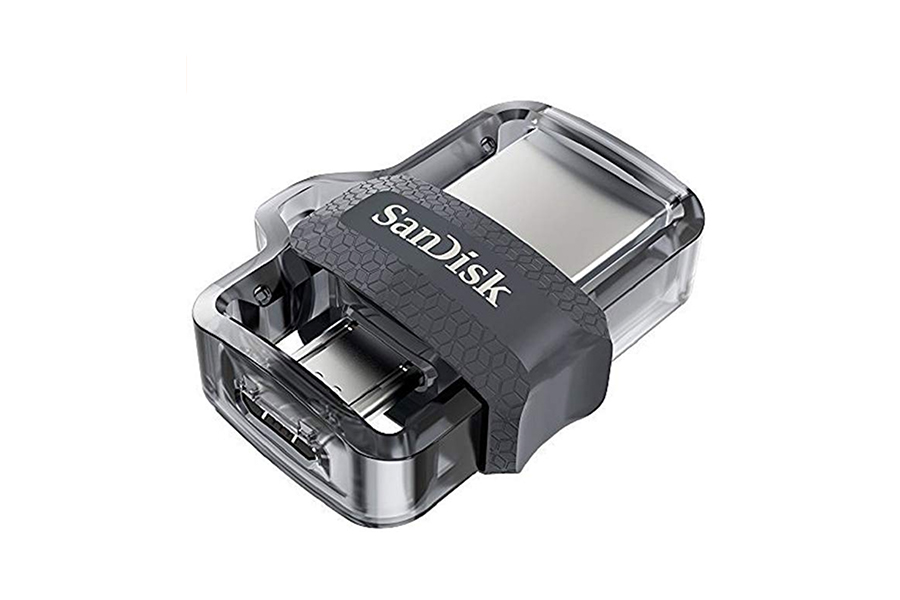 If you have ever experienced a need for a memory stick used for both your computer and your Android phone, well you're in luck. The SanDisk Dual Drive is the thing you ever needed. This gadget has the connectors for USB 3.0 and for micro USB. At the same time, the 32GB storage will make sure you'll be able to transfer your most important files between your computer and your phone.
3D Camera Lenses ($5)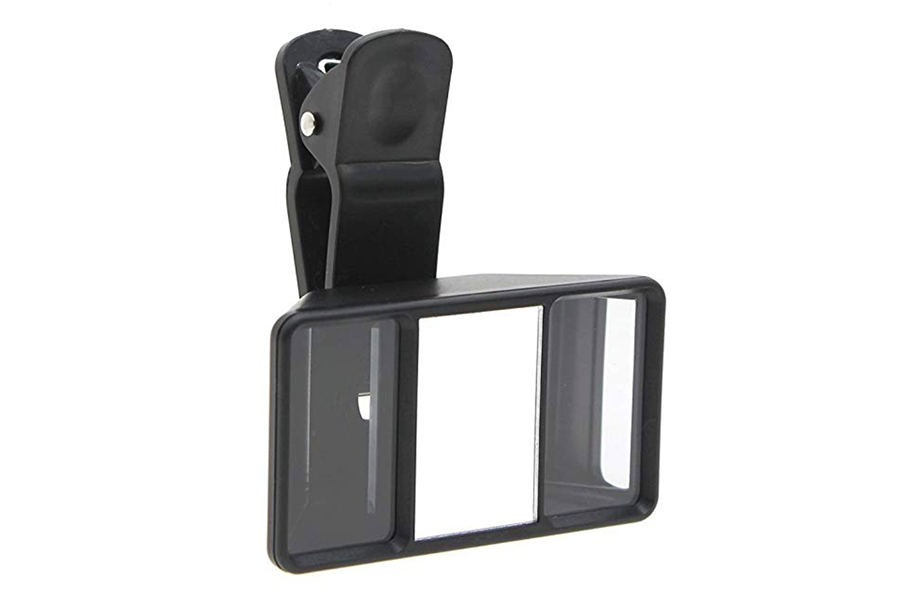 Have you ever wanted to take 3D photos or pictures with your phone? Probably everyone had the idea when Pokemon GO game was introduced back in 2016. There are multiple apps for you to take 3D pictures or videos. Nevertheless, there are some gadgets out in the mystical abyss of the internet which can help you to do the same thing old fashioned way. For example, this universal 3D mobile phone camera lenses. Try it out and have some fun!
Cable Protector ($5)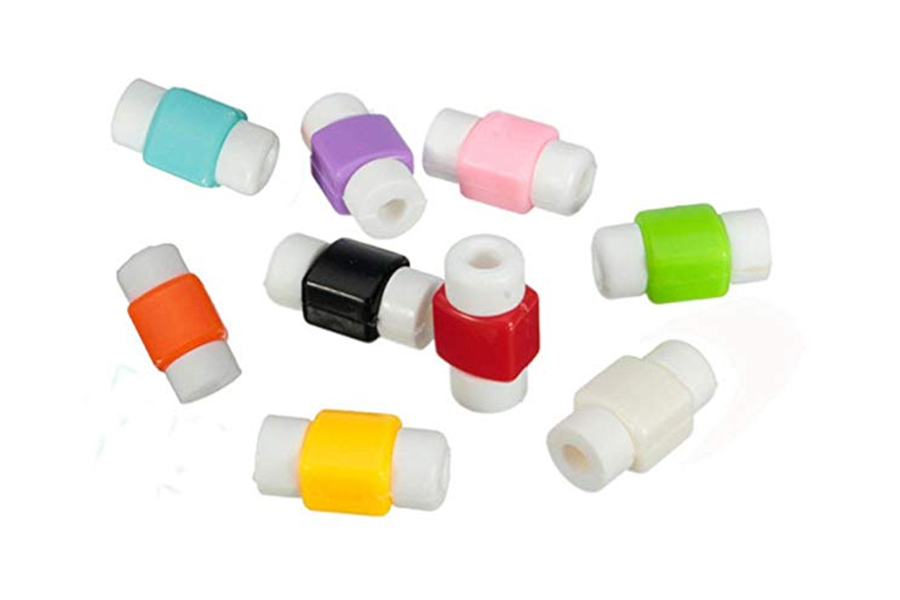 Don't you just hate it when your charging cable gets twisted so many times it starts to tear apart? Wouldn't it be nice if phone manufacturers would start creating better quality charging cables that could actually last? If you answered both questions "Yes", then a cable protector is something that will make your day. While it's not something for that ultimate cable protection, it's still a cheap way to keep your cable sturdier.
Mini iRoller ($20)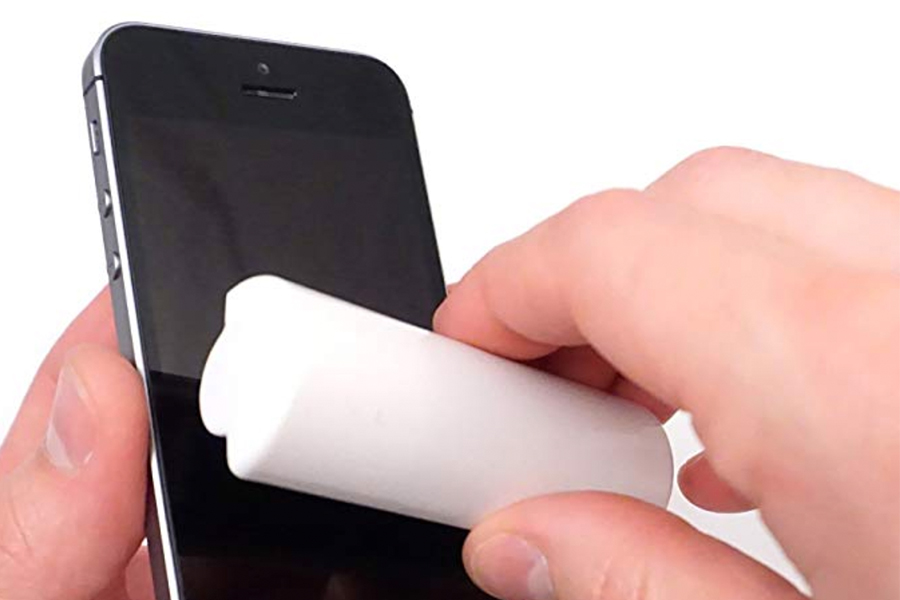 House cleaning is annoying, we all know that. But even so, having a messy a phone, tablet or a laptop screen is even more annoying. While there are many tools and gadgets to clean your device's screen, we bet you have never heard about Mini iRoller. This gadget is a liquid-free touchscreen cleaner, which will make sure there will no smudges, fingerprints, smears, and germs on your screen.
Glowing Charging Cable ($8)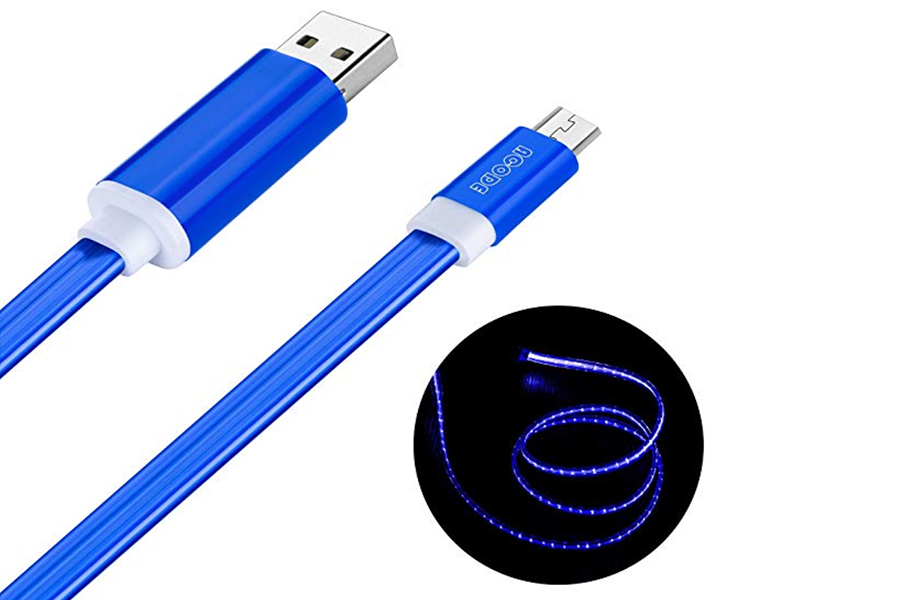 If you like to leave your phone to charge overnight, this neon light glowing charging cable will bring joy to your room. It's rather obvious what it does, so there's no need to explain it any further.
Magnifying Lenses ($12)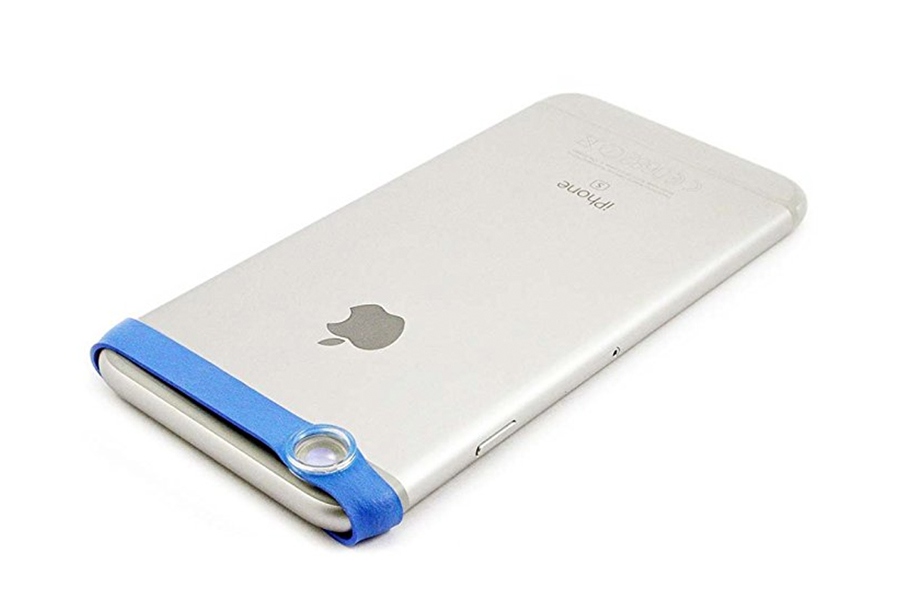 Phone cameras are getting more and more advanced, but they are not improving in a paste we would like to see. While most of the new phone cameras are already equipped with many functions, having great magnification possibilities is a lovely thing to have for those detailed photos. Luckily, there are a great variety of gadgets that allow us to improve our phone's magnifying capabilities with a simple add-on. We recommend getting this universal Easy-Macro Lens Band.
Divoom Tivoo Timebox ($99)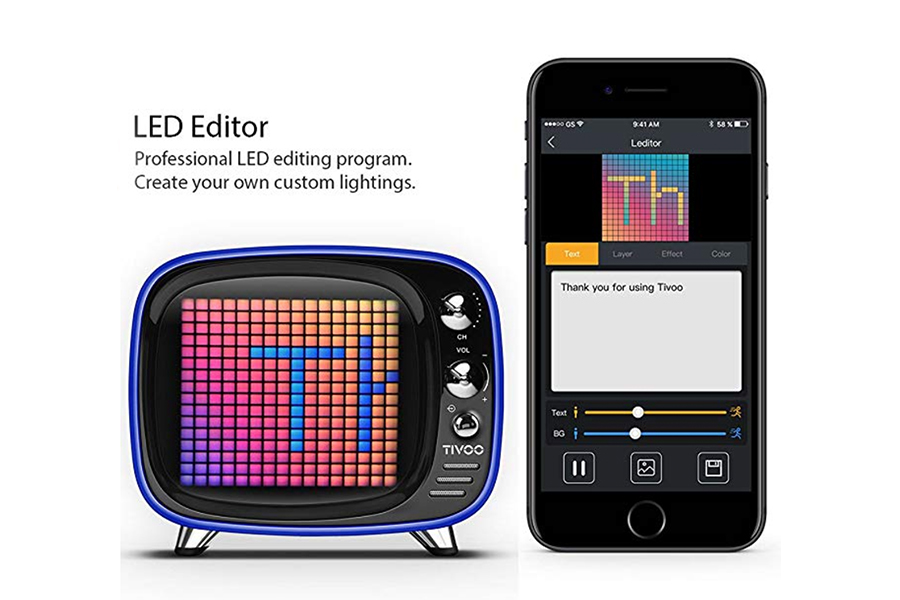 While not being the cheapest, it's one of the most unique smartphone gadgets out there. Divoom Tivoo Timebox is a Bluetooth speaker, alarm clock, weather forecasts, reminder and much more. You can even design your personal pixel works. Moreover, you can use it to play creative games. But most importantly, it's a great sleep companion which will make sure you'll have a good night's rest with lighting and acoustic enchantments.
Sound Amplifier-Phone Stand ($11)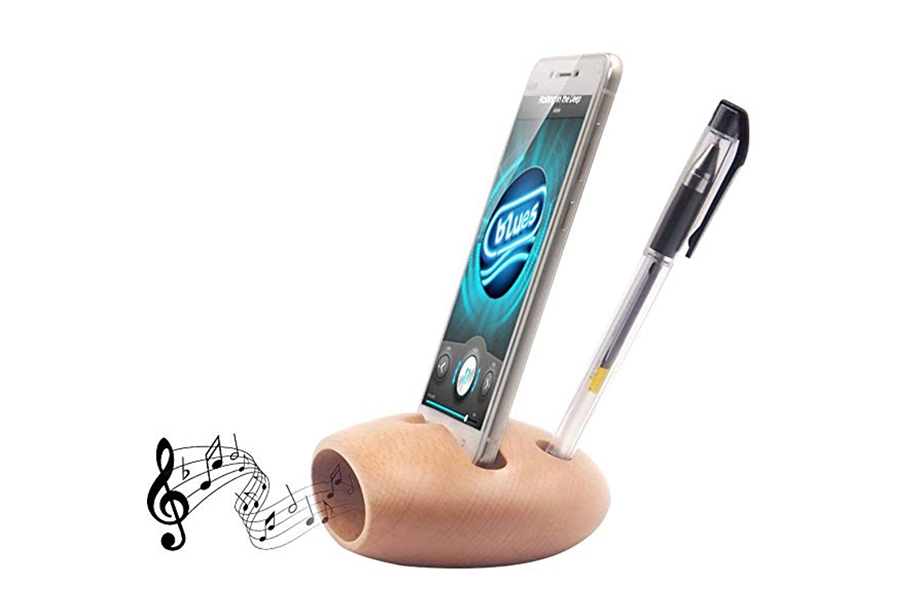 If you want to play your music louder, the most obvious choice would be to turn on your wireless Bluetooth speakers and connect your phone. Or if you feel a bit old fashioned, use an aux chord of your no so wireless speakers and plug it into your phone. But, if you feel even more nostalgic and old-fashioned, you'll love this sound amplifier. Also, it can be used as a phone stand to watch videos with enhanced sound at the same time! The only downside is that you'll need to watch those videos vertically.
Air Blower ($8)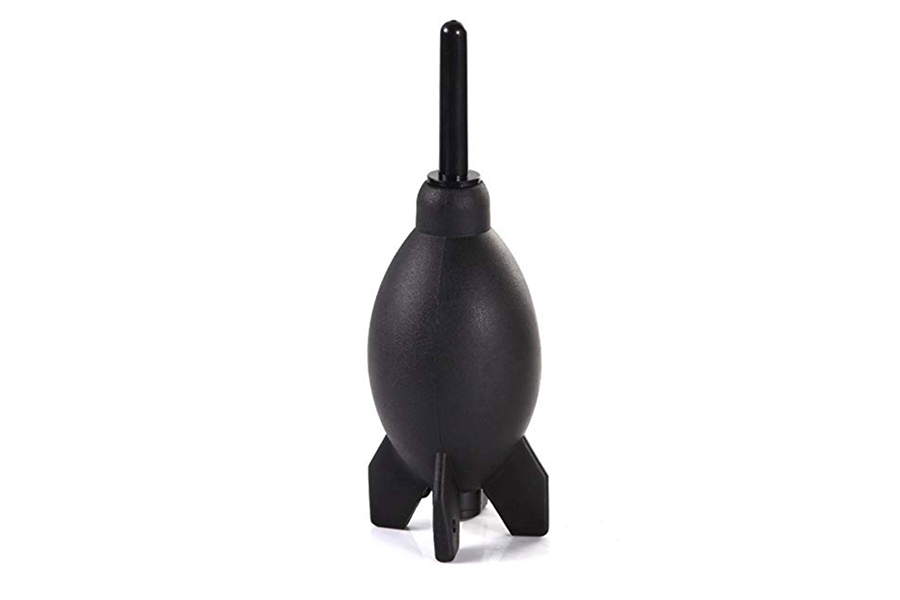 This gadget is mostly suited for laptops and cameras, but it can be used for phones as well. An air blower is a perfect tool for cleaning all those small places where dust likes to gather. Originally, it works like a charm for cleaning your laptop's keyboard or camera lenses. Although, you can use it to clean your phone's microphone and charging port, to get rid of all those dust that appear after a long time of usage.
Headphone Splitter ($10)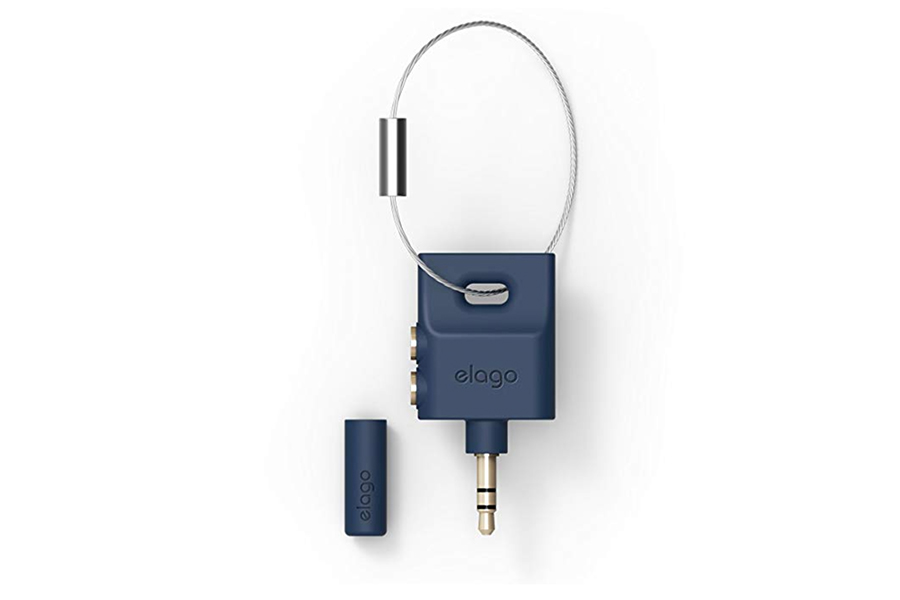 Have you ever heard a saying "Sharing is caring"? You probably did. While sharing food is probably the most awesome thing you can do for your friend, the second one could be sharing your music. The only downside is that there is only one headphone jack on your phone if you want to share it using wired headphones. The solution is the Elago headphone splitter. It's the most practical and portable headphone splitter out there, because of the unique design that can be put on your keychain.
Grip & Stand ($7)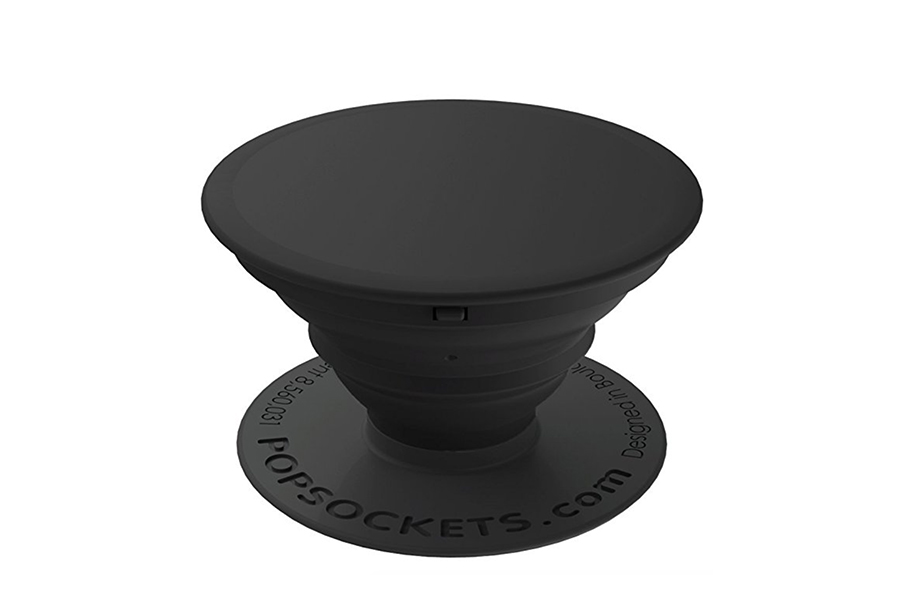 This gadget is already quite popular and used by many people out there. For some of the readers, this might not be something new, but for others, it will. This PopSockets grip & stand sticks to the back of your phone or tablet and not only it helps you to hold your phone firmly, but it also acts as a phone stand when you need it. One word – awesome!
QIAYA Selfie Light Ring ($15)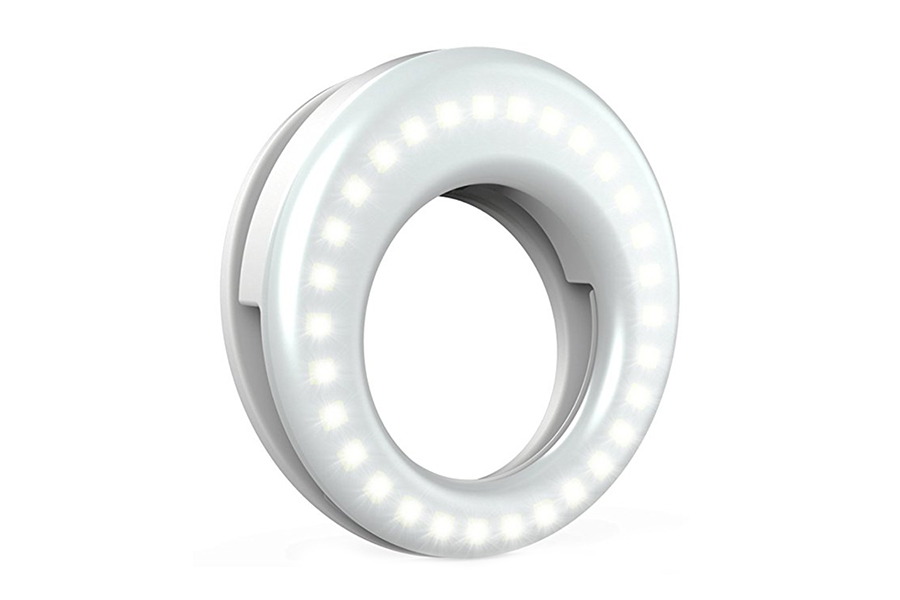 Taking selfies at night is a total frustration. Seeing your pixelated face might make you rethink your choice of taking that selfie in the first place. If only there would be something you could do to change that! Luckily, there is. QIAYA selfie light ring is a gadget design to illuminate place around you to create better-looking selfies or pictures at night.
Portable Photo Studio ($136)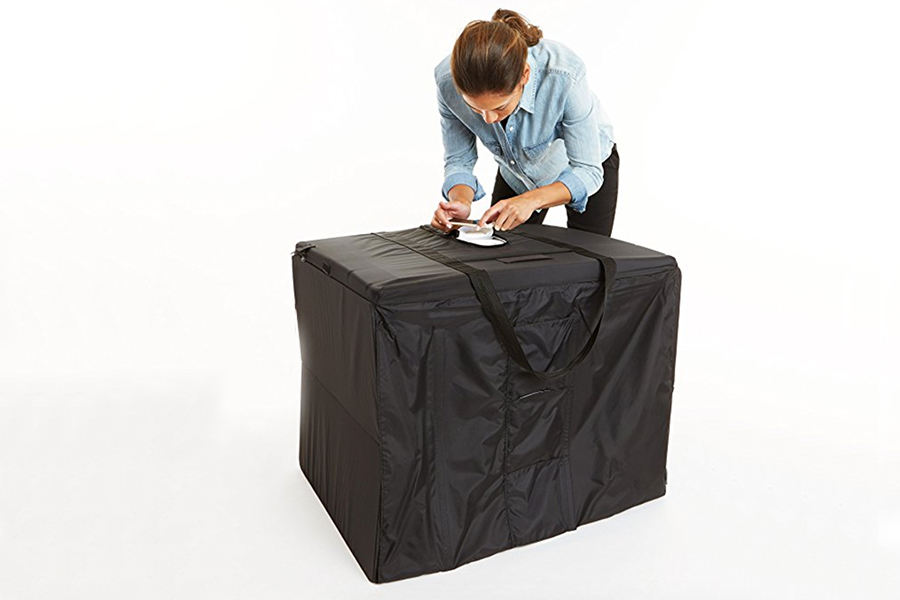 This article's title clearly said "Cheap smartphone gadgets", but here we go with another expensive tool again. Hear us out. What makes this device worthy of changing everything is the functionality. Amazon's portable photo studio will allow you to create professional photos of small items. It's perfect for people who work with arts and photography. You can take photos of your products you might want to sell, for showcases or anything else. Most importantly, it's so portable, you simply take it anywhere with you.
YubiKey ($50)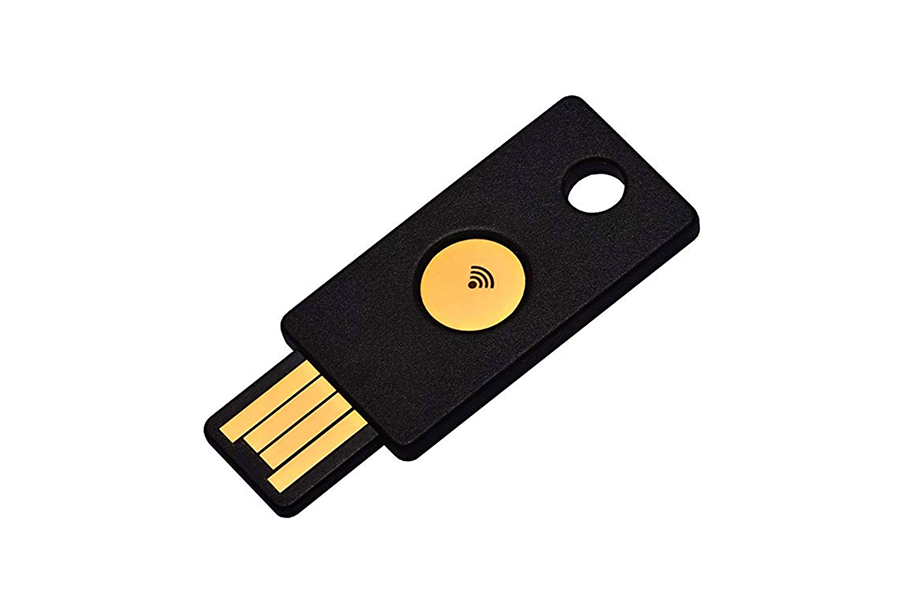 More and more people worried about their online security and are starting to use a two-step authentication. If you haven't yet, consider starting doing that. Usually, you can use authenticate your log-in with either SMS or with a specific app. Yubico, on the other hand, introduced a practical and safe third method using an NEO – USB-A, NFC two-factor authentication. All you need to do is to simply plug it into your device or let the NFC do all the work anytime you need to authenticate yourself.
Solar Charger ($76)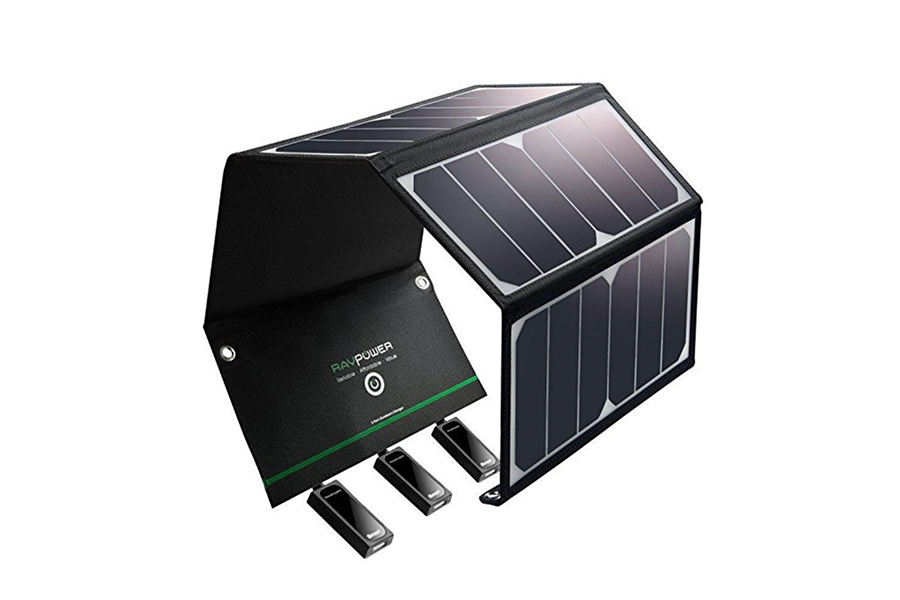 Imagine yourself chilling somewhere on the beach or in the forest. You're enjoying yourself and having a good time. Up until you notice that your phone is almost dead. What do you do? You take your solar charger and plug your phone into it of course. While this might not be very practical to use it daily, but this is something which is nice to have in a need of an emergency. And yes, this device doesn't fall into the "Cheap" category, but the truth is that you always pay a bigger price, for a better quality.
Phone Mic ($12)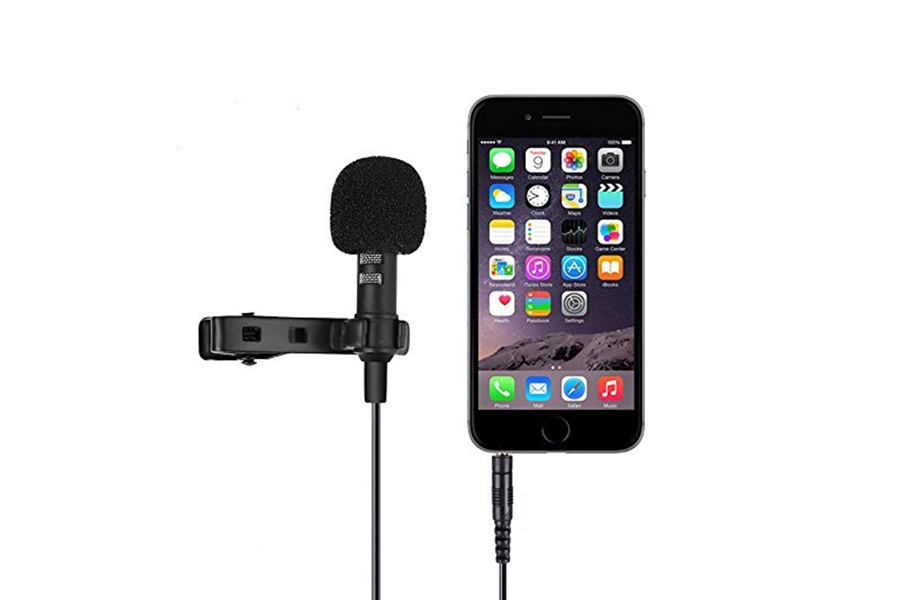 If you ever tried interviewing and recording someone, you might have noticed the difficulties of achieving good sound quality. The professional microphone could get expensive, but the one used with a phone won't. This phone microphone can be used with your smartphone as long as it has a headphone jack.
Final Thoughts
Note, that the price of the items listed in the article might change in time and can even increase depending on your location because of the shipping cost.
If you think we missed something, let us know and we'll include it in the article. Moreover, if you have any ideas or suggestions always feel free to email us via the contact form.