If you recently bought Apple's new iPhone X, you probably need some good accessories. There are thousands of good accessories on the market for iPhones. However, nobody expected the release of iPhone X. At first, it was hard to find good things for the phone because there were not many accessories to choose from, but now the market has adapted, and it is filled with worthless stuff.
As it is getting harder to find usable and beneficial accessories, I collected a list of high-quality and valuable equipment that can be used with iPhone X which will satisfy your various needs and enhance your experience of the phone.
So, here are the best accessories for iPhone X.
RevolCam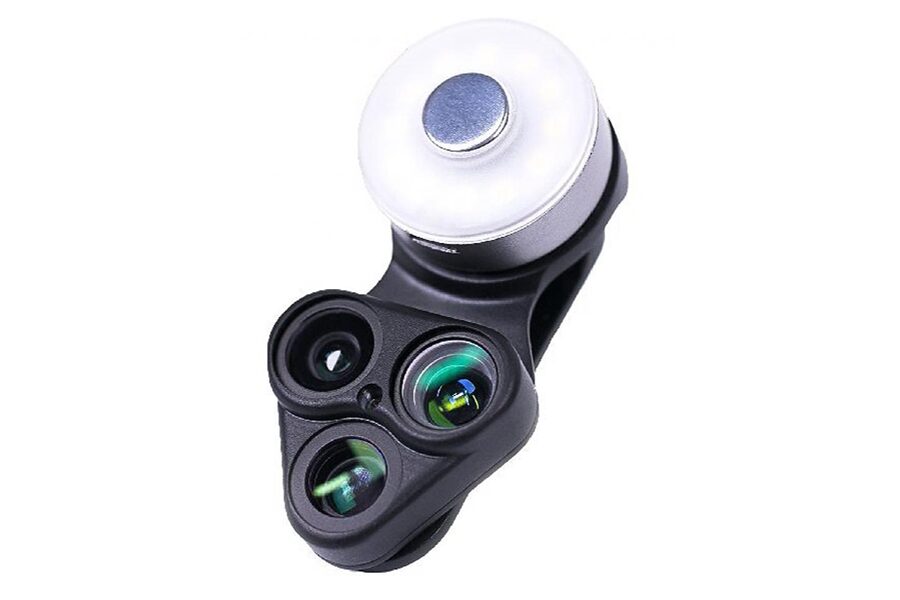 Do you use all those bulky additional lenses on your iPhone X? Have you ever wished that there would be an easier and more comfortable way of using it? You are lucky because now there is a solution.
RevolCam has all the features that you could dream from additional lenses. It compacts three lenses: macro, wide-angle and fisheye lens in one place. Therefore, you will only need to spin a wheel to change between lenses without any annoying attaching and detaching. Also, in the same place, it contains selfie mirror as we know everybody likes to do great selfies, as well as LED light that is detachable and it allows you to adjust the brightness of the flash easily. Furthermore, in the package, you get a convenient pouch for the RevolCam and a protective case for your lenses.
Price starts at $79.99
MoonLite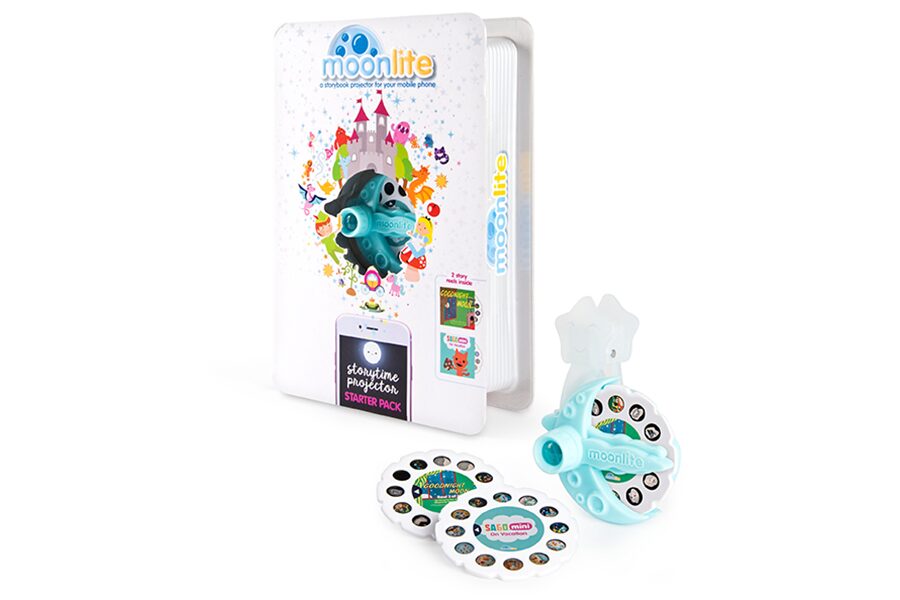 Have you ever thought of an interesting way to tell a story for your child? Maybe you would like to entertain him or her with vibrant story illustration before saying goodnight? If you recently bought Apple's new iPhone X, you probably need some good accessories. There are thousands of good accessories on the market for iPhones. However, nobody expected the release of iPhone X. At first, there were not many accessories to choose from, but now the market has adapted, and you can choose a bunch of them that you find necessary for you.
MoonLite is a delightful and user-friendly gadget which allows you to turn your smartphone into an entertaining storybook projector for your children. This device clips on your phone and uses its flashlight to project colorful and vibrant story illustrations on the ceilings or walls. Moreover, there is a free MoonLite companion app which allows you to read stories from your phone while you are projecting the illustrations of the storybook. The starter pack contains one MoonLite projector, two-story reels (you can buy more of them on their website in different packages) and activation card for the app. Your kids and you will definitely fall in love with this device.
Price starts at $19.99
Slimger Pro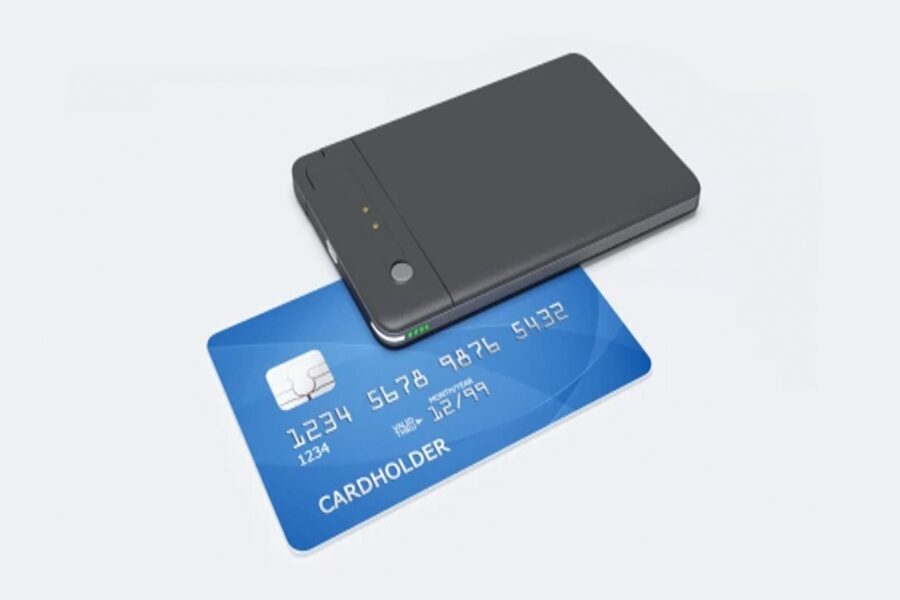 There is always an issue with power banks that most of us forget to charge them before we leave. Most of the time, we forget if we charged them or not due to the lack of indication LEDs in some power banks. Also, it is somehow frustrating to deal with all those cables that we use these days.
However, with the Slimger Pro, you can forget about those frustrating experiences. This power bank is an unusual one because it allows you do charge several Slimger Pros in one time only stacking them up. It uses an interesting magnetic charging technique that allows you just to stack them up for charging. However, one power bank must be connected to the charging cable. Moreover, the device is ultra slim and can fit almost into every wallet; although it packs powerful 3,000 mAh battery, as well as, a built-in flashlight.
Price starts at $49.00
Volterman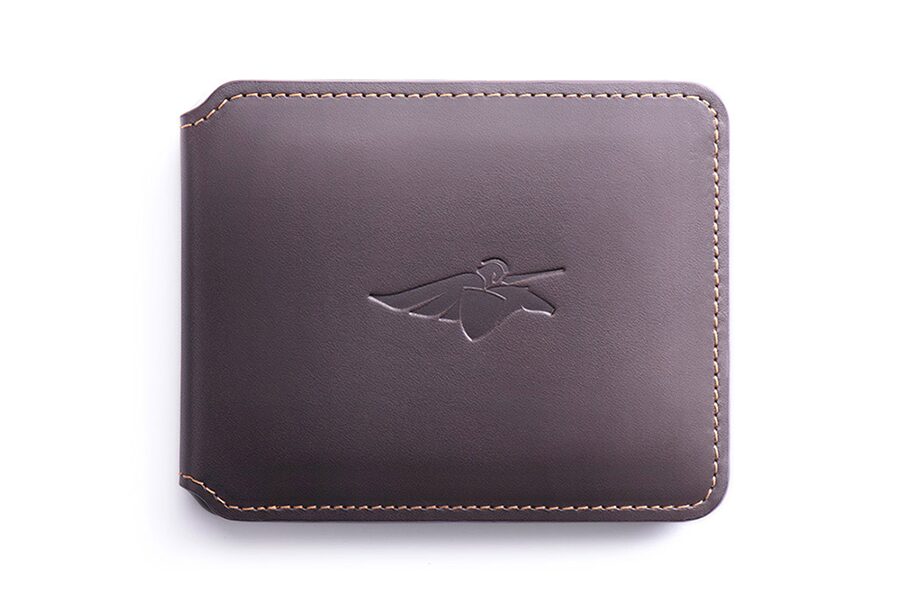 Have you ever wondered about buying a smart wallet? If not, you should consider it.
With Volterman, I can assure you that you will feel like a superhero. The wallet has a built-in power bank for your iPhone X which can charge your phone wirelessly or with hidden cable. Additionally, with this wallet, you will never leave your smartphone and the wallet itself behind due to the pre-installed Bluetooth Alarm system. It will notify you whenever you are about leaving your phone or wallet behind. Furthermore, it has a built-in camera which becomes active when you set the wallet on a lost mode. This camera will take a picture of any person who will open your wallet and send it to your email. Although, there is a global GPS system which will prevent you from losing your wallet at all.
Price starts at $165.00
DJI OSMO Mobile 2 Gimbal for iPhone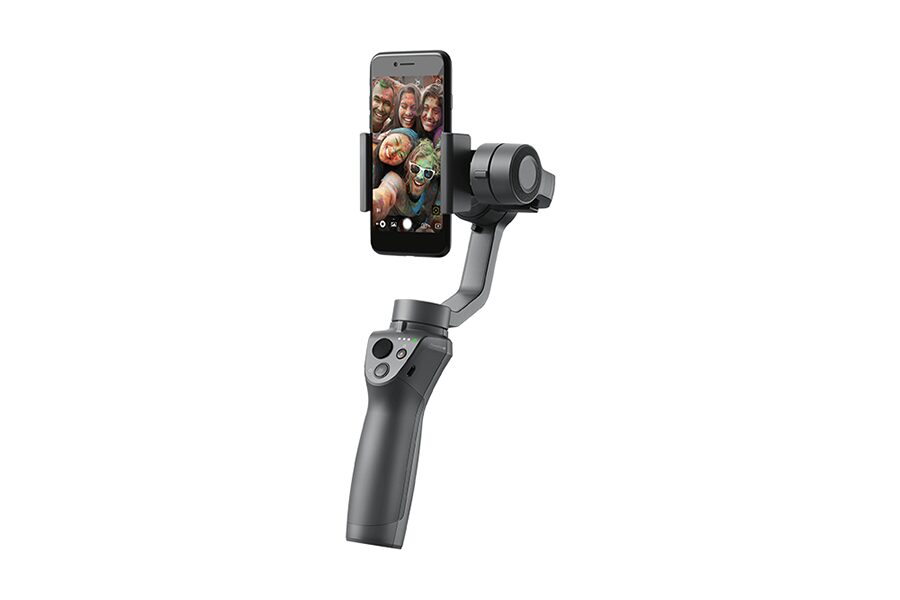 Sometimes, there are moments when it is really hard to take smooth videos and clear pictures with your bare hands due to the shakiness. It is certainly plausible to shoot a smooth video with your bare hands. However, it requires a lot of attention and carefulness.
The DJI OSMO Mobile 2 Gimbal solves this problem and allows you to capture smooth videos without any effort. This device cancels your movements and stops the camera from shaking whereby taking videos in the most smoothly way possible. In addition, there is an app with ActiveTrack technology which automatically tracks your face while you are moving and filming yourself. Besides, the Osmo Mobile 2 can go without a charge for about 15 hours and can even charge your iPhone which will let you take hours of clear video.
Price starts at $129.00
Mophie: Wireless Charging Base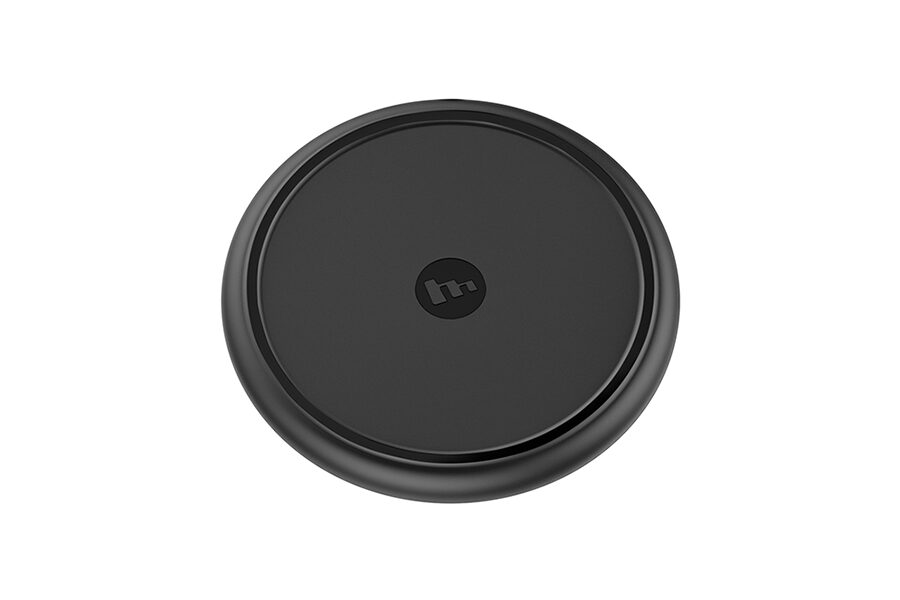 Are you fed up with all of those cables lying around your desk or nearby outlets? I do not know about you, but I am, as well as, some engineers too. Therefore, they invented wireless charging and implemented them in phones and other gadgets.
As we know, iPhone X has wireless charging enabled; thus, I recommend buying Mophie's wireless charging base that will allow you to use your new iPhone to full potential. The base has simple but rather beautiful and non-slip grip design. It will reveal to you the most convenient wireless charging experience as it is integrated with the most advanced technology which is optimized for iPhone. It will charge your device in no time with no risks.
Price starts at $59.95
Lifeprint Photo and Video Printer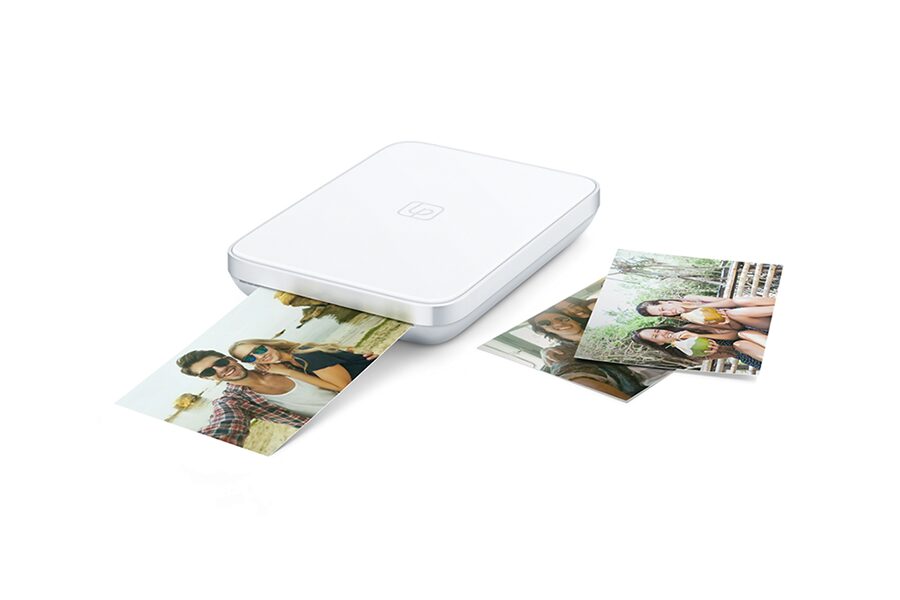 Once, there was a time when polaroids were very popular. However, then the digital age came, and we started to save and keep all of our photos on the CD, HDD or cloud. If you miss that polaroid experience, Lifeprint will remind you of it, and turn your iPhone into a Polaroid camera.
This photo printer allows you to print your images right after you might have taken it, and not one copy like in Polaroid, but you can print duplicates of the photo for each friend. Moreover, the printer has advanced color algorithms which will make your printed pictures of any event in your life look vibrant and clear. The device allows you to get it connected via Wi-Fi. Consequently, you will be able to easily share it with others and keep your life cable free.
Price starts at $149.99
iXpand Flash Drive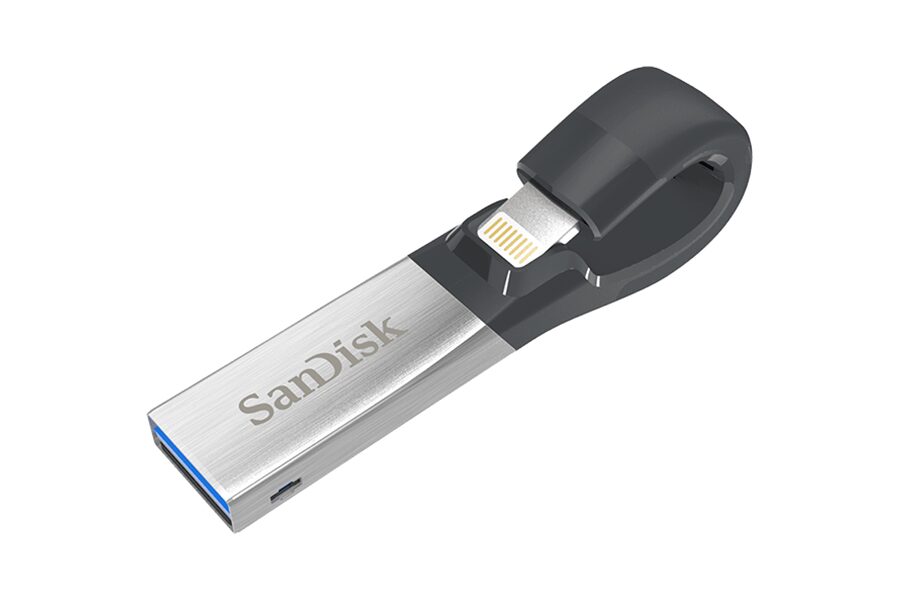 If you excessively take photos and videos, I can guess that you fill up your phone's storage in no time. I know this feeling and how frustrating it is to go through your gallery and find photos which are possible to delete, although it is hard to do that.
iXpand Flash Drive will provide you with extra storage that you know that you need it. The flash drive can be easily connected to your iPhone with Lightning connector, and you will be able to simply move photos, videos and other files from your iPhone to the device. Also, iXpand can be plugged into Mac computer or your laptop through its USB 3.0 connector. It will allow you transfer your photos from your phone to the computer in no time. Additionally, the iXpand mobile app provides you with the possibility of automatic photo backup which will always backup your phone's camera roll anytime when the flash drive is connected.
Price starts at $29.99
Apple AirPods
A lot of people were mad when Apple got rid of the headphone jack. Nevertheless, in my opinion, it was a great step forward. As for my experience, after I started using Bluetooth earbuds, I never thought of using normal earbuds again.
I can recommend you to use Apple AirPods with your iPhone X as it will provide you with the full Apple experience. I can assure you that AirPods will forever change the way you use headphones. It has amazing features that you would never get with normal earbuds. Every time, when you take them out of their case, they automatically turn on and connects to your Apple product. Moreover, audio starts playing right after you put them in your ears and stops when you take them out. In addition, the AirPods can be controlled by Siri without hesitation.
Price starts at $159.00
Belkin 3.5 mm Audio + Charge RockStar™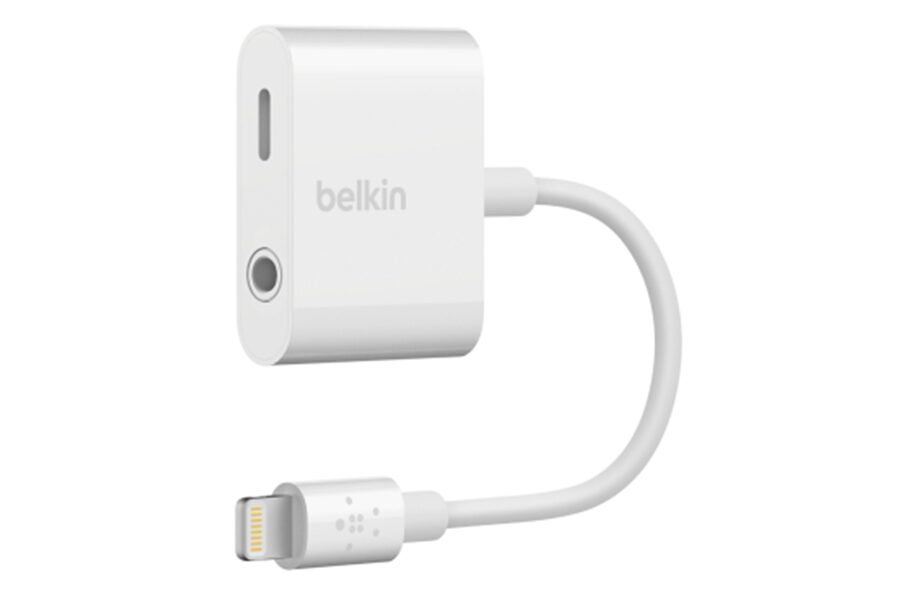 If you already tried wireless earphones, but still prefer the cable ones. We have a perfect portable accessory for that which will allow you to charge and listen to music on your iPhone X at the same time.
Belkin is a perfect solution for those who want to stay with the traditional way of using the headphone jack. It is a great 2-in-1 adapter which allows you to keep your headphones connected and charge your phone wherever you are. This converter has a sleek and beautiful design which will make your life easy again. Also, it supports syncing to transfer data to your laptop. Therefore, you will be able to enjoy your music while you are transferring your picture to the computer.

Price starts at $15.00
Collection of Manfrotto TwistGrip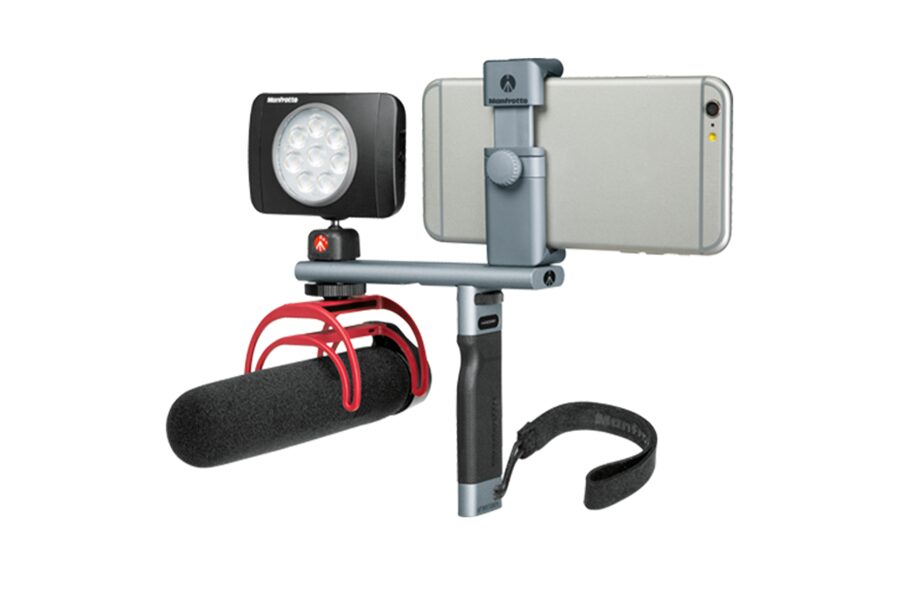 We all know that iPhone X has a great camera which can replace almost any of the other digital cameras you have. If you thought of using your iPhone X as the main vlogging or just filming set up, Manfrotto TwistGrip could help you here.
TwistGrip Range that enables you to combine various accessories will let you create an excellent on-the-go modular camera system. This system will allow you to take perfect videos and pictures with your iPhone X. It will also let you connect microphones and flashlights to the system which will increase the quality even more. The equipment is made with high-quality materials plus a beautiful design, and the base construction which is made from aluminum.
Price starts at $39.99
Grip Strip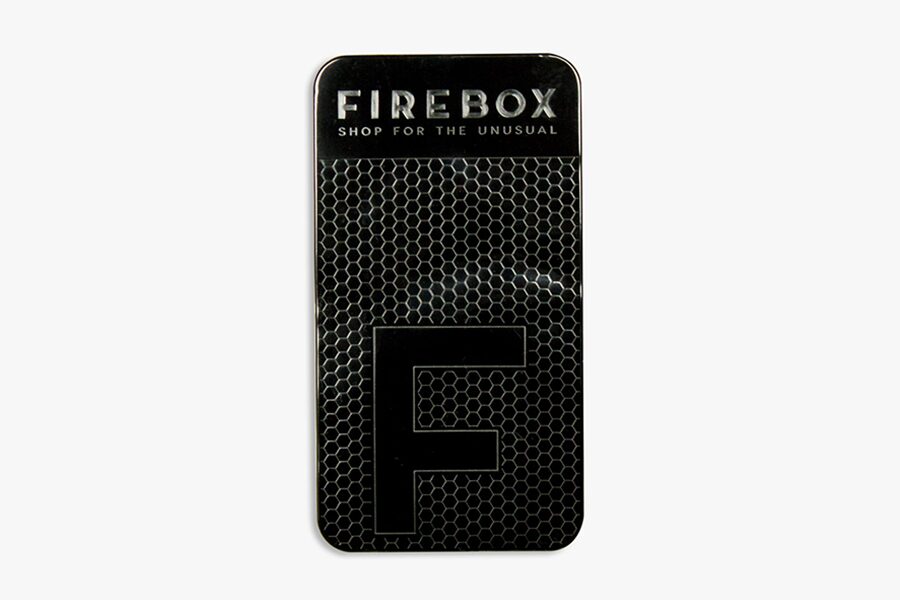 There are many ways of keeping your iPhone in one place without it slipping down. However, I will show you the most unusual one. It will look like your phone is defying gravity.
Grip Strip is made from a polymer compound. This advanced silicone material can grip almost everything without it falling. You can stick things on it from sunglasses to your iPhone X. It is not using any glue or magnet. As a result, it does not leave any stain on your possessions. Moreover, the Grip Strip is non-toxic and hypoallergenic. It is resistant to sunlight, high-temperatures, and water. Thus, you will not need to worry when your car gets heated by the sun. You can stick it on the dashboard and put your phone on it for GPS or any other use, and see how it is defying gravity.
Price starts at $6.99
Voltaic Amp Solar Charger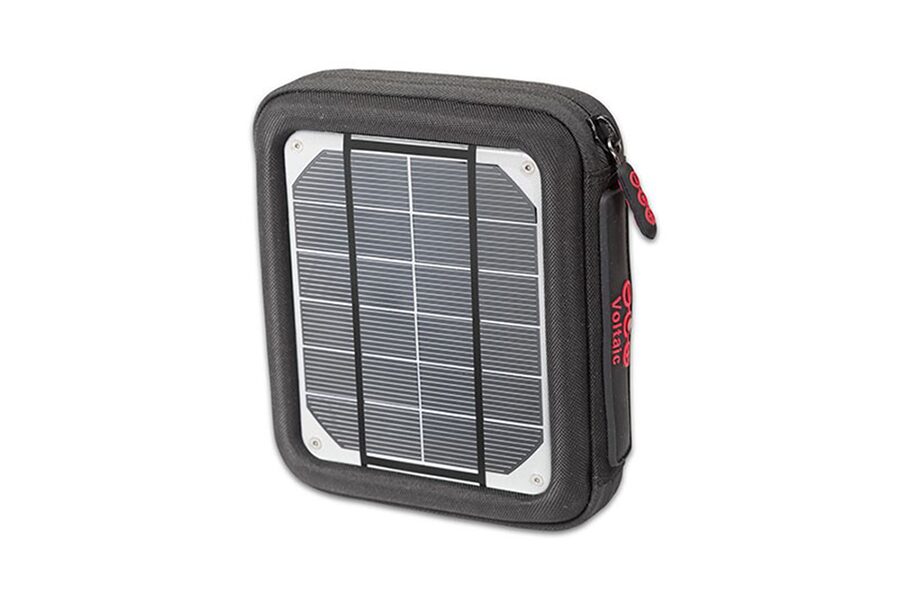 Have you ever thought how cool it would be to have small solar panels for charging your phone while you are in the wild? I thought about that several times, and know it is possible.
Voltaic Amp Solar Charger is a great tool if you are planning to spend a weekend in the wild. This charger is rather compact and powerful. It allows you to charge the 4,000 mAh battery it contains in the package or the smartphone directly. Also, the charger is water resistant. Thus, you will not need to worry if suddenly there will be rain. Moreover, it comes in three different colours and will charge your smartphone in 3.5 hours in the sun, as well as, the fully charged battery can charge up to 1.5 smartphones.
Price starts at $99.00