If someone would have told us that we are going to have a small, slim device that fits in our pocket for taking pictures, filming, playing games, watching movies and a lot more 20-30 years ago we would have said that he's crazy. Now it looks all natural for us, having many different gadgets installed in one multi-purpose device called a smartphone.
There are a lot of things we can already do with our smartphones, yet there's a lot more we can do with the right accessories. Since we have already covered accessories for iPhone X, now it's time to talk about gadgets for Android users. Here are 20 smartphone accessories you should have.
Wireless Charger ($10-15)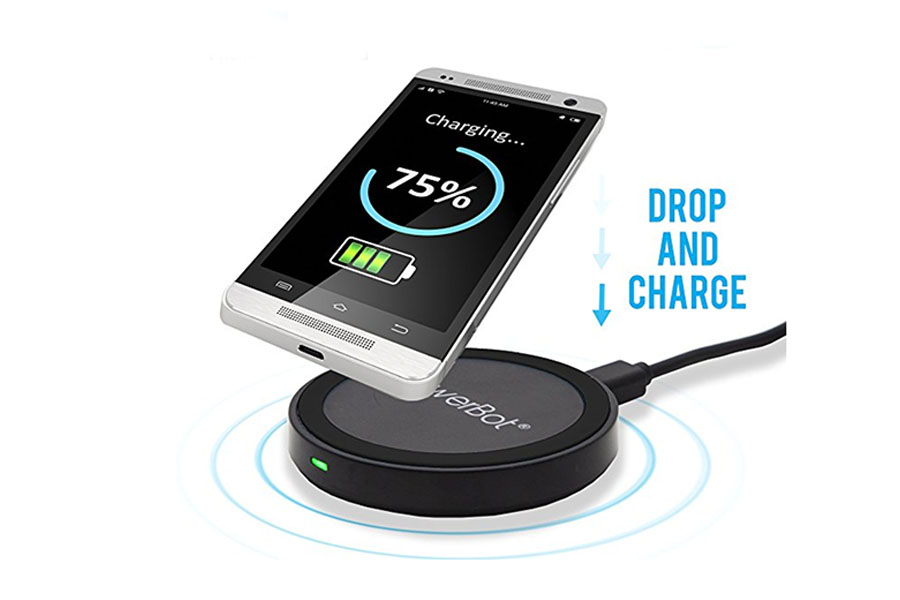 These days wireless chargers are no longer a luxury only those with a few phone models can use. Finally, we're entering a moment in the smartphone industry where wireless charging is slowly becoming a standard. This accessory is easy to use, lets you be at ease because you won't trip on the cable and break your phone. Moreover, it looks like a good home decoration. PowerBot PB1020 wireless chargers are compatible with every phone with Qi standard. For those looking for more elegant design WoodPuck Bamboo Edition is another great option.
VR Headset ($14-87)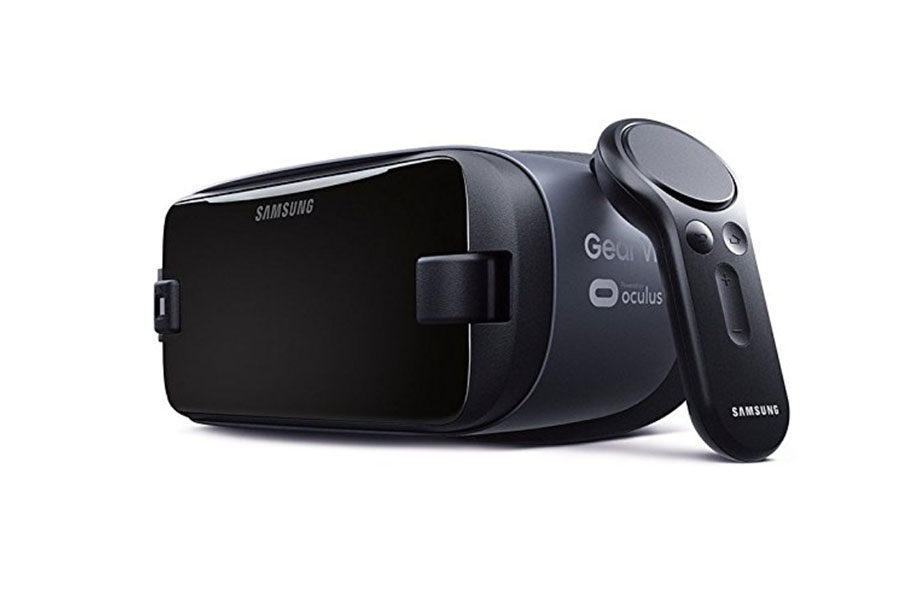 Sooner or later, we will use virtual reality (VR) just as casually as we are using phones. At this moment, smartphone manufacturers are starting to create more and more content to the VR. There are many different VR headsets to choose from, but depending on which phone you have, you can get the most suitable one.
If you own Samsung phone, your best choice should be Gear VR, those on the budget should try out Google Cardboard. Lastly, if your phone supports Google Daydream, you should choose that.
Battery Pack ($46)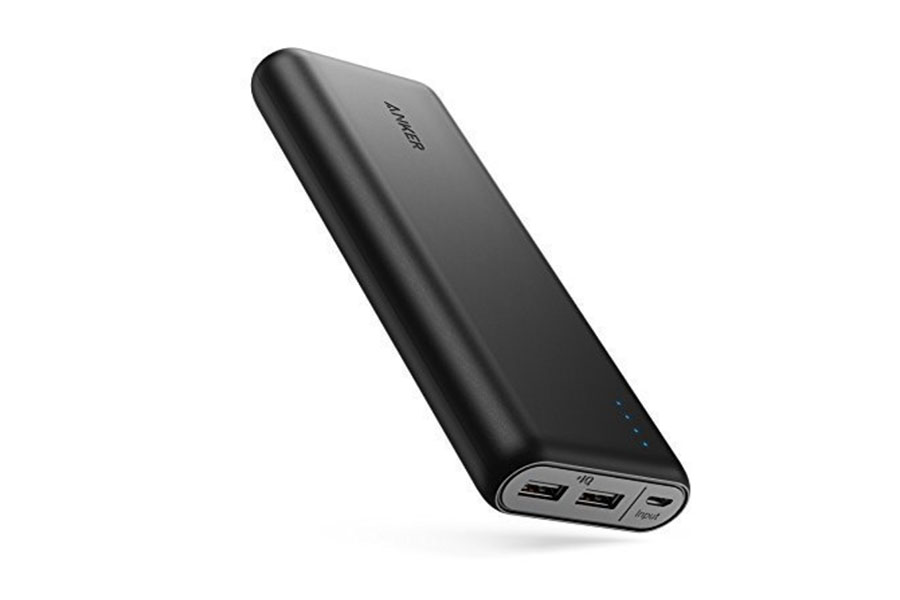 These days phones don't last a week or two like they used to a decade ago. In exchange for shorter phone battery life, we get way more functionality in return. Nevertheless, it always gets frustrating when you're out of juice and there's no place nearby to charge your phone. That's why battery chargers are so useful. Anker PowerCore has a humongous battery capacity of 20100mAh and supports dual charging. Not only you'll be able to save your phone, but your friend's phone at the same time as well.
Portable Speakers ($13)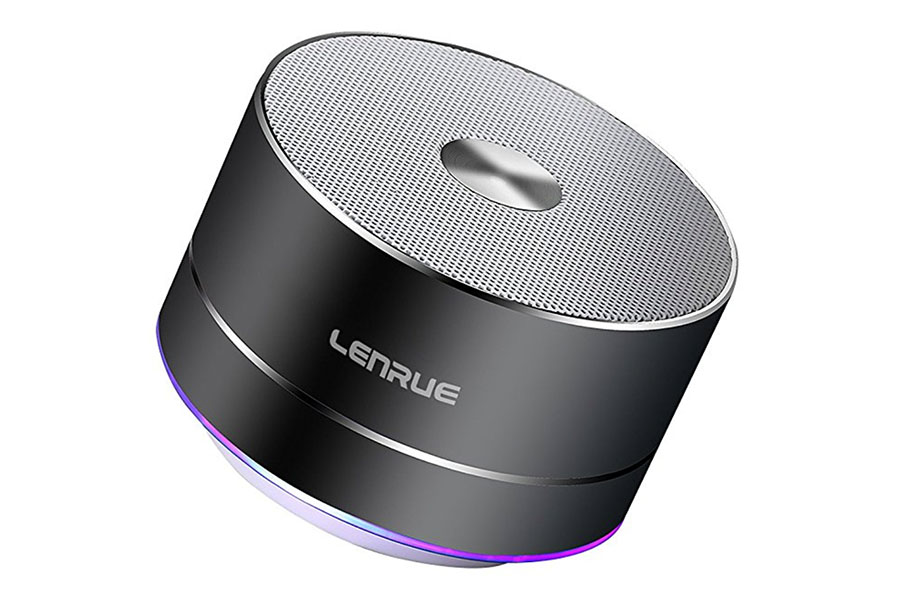 Portable speakers are without a doubt one of the most useful accessories you can have. Most of the portable speakers have great sound systems, which can play music loud enough, without ruining the sound quality. LENRUE speaker has an inbuilt mic, handsfree call, aux line and TF card. It also has enough power to keep playing your favorite songs for 5 hours.
Wireless Headphones ($17-35)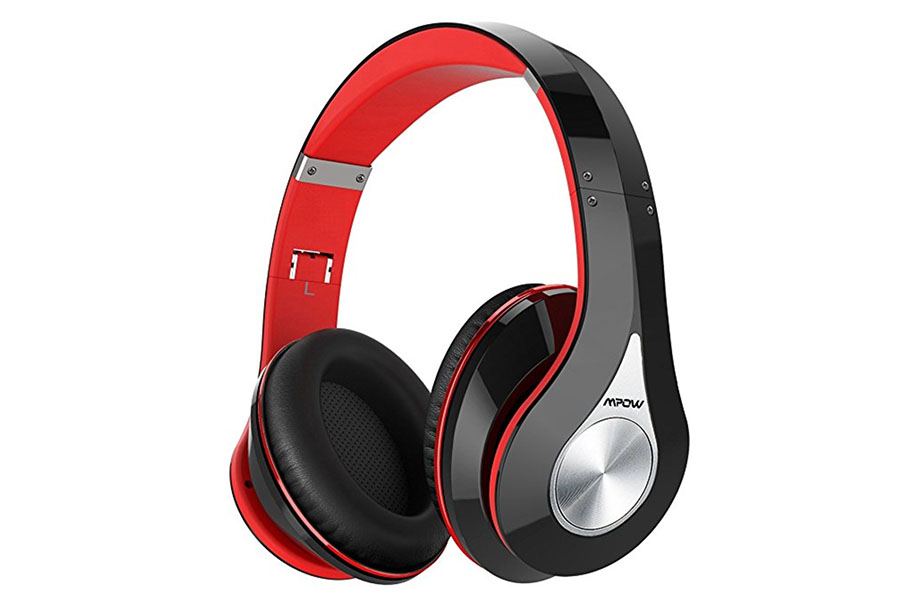 It was Apple who first get rid of the 3.5mm headphone jack. Some people found that annoying and unnecessary, but someone had to start the new wireless headphones trend. Now, years later many people are starting to agree that going wireless is indeed fun and useful. Mpow 059 is a great choice for those who like big headphones over the ear and great sound quality, but don't want to spend a lot of money on Beats Solo3 by Dre. If you want something barely noticeable in your ear just like Airpods from Apple, then Kissral Wireless Sport Earbud is for you. Lastly, if you wish for a nostalgic touch on your headphones, Otium has what you need.
Samsung DeX Station ($73)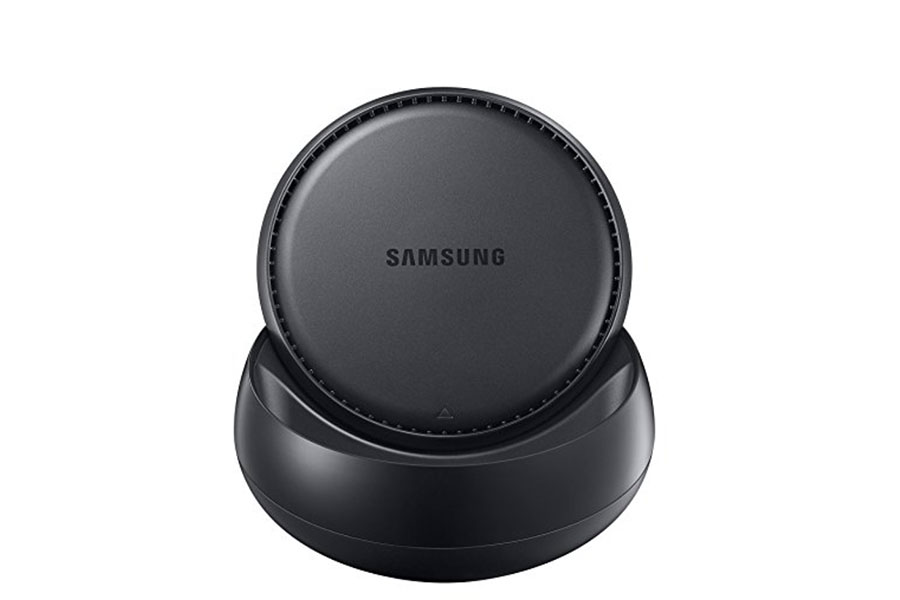 While this article is regarded to all android phone users, this tool is exceptional for only those who own Samsung S8 and later. The DeX is a tool for making your phone into a portable desktop computer. All you have to do is put your Samsung phone into the DeX, plug in a monitor, keyboard and a mouse and you're good to go!
Car Charger ($10)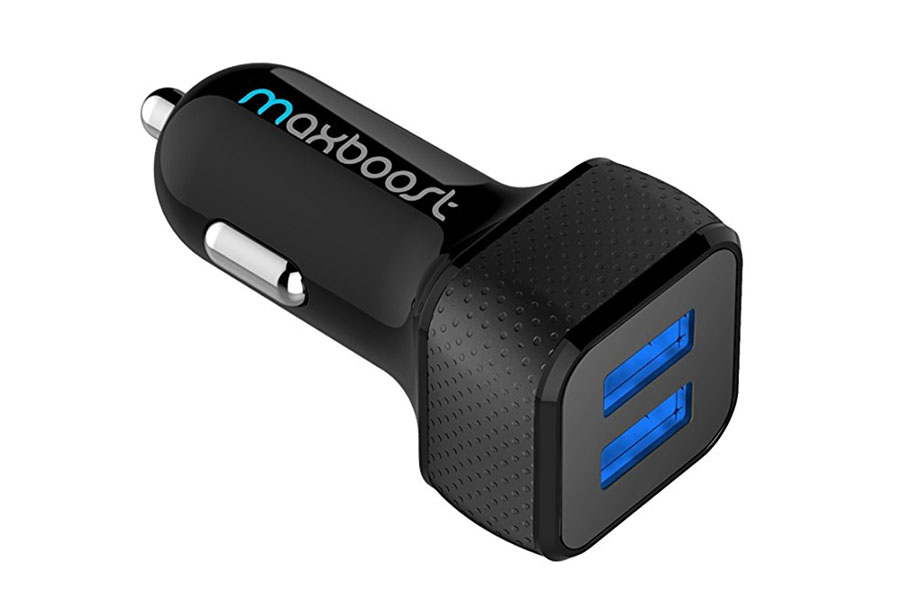 Now your smartphone can do much more than it could a decade ago. One of the functions that we really love is GPS and navigation. The only problem that it drains your battery way too fast! Luckily, there are great car chargers for you to the rescue. Maxboost is your one of the best deal. It has two 24W / 4.8A USB ports for charging your devices quickly.
Camera Lenses 3-1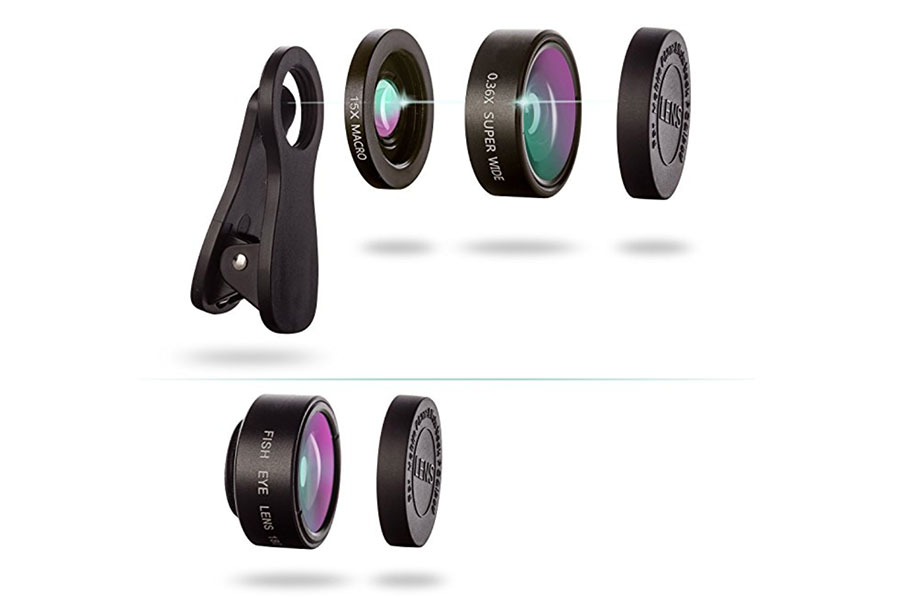 Smartphone cameras are getting more and more professional. New phones are starting to have dual cameras, are able to take great HD photos and many more things. Still, there are things that only a professional camera can do. With LS-PRO 3-in-1 mobile lenses, you could do a little more with your phone and take better macro, wide and fisheye photos.
Foldable Bluetooth Keyboard ($33)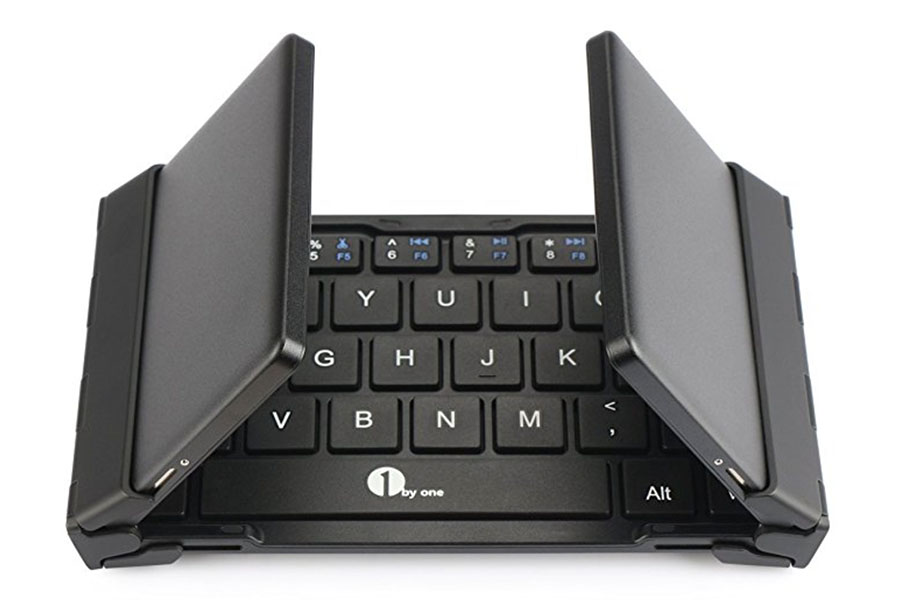 Smartphones have gotten powerful enough to do many things we can easily do with a computer. It's portable and small and has a diverse functionality. But for those who wish to start using your phone or tablet for taking notes or writing, the touch-based keyboard might not be that efficient. Probably the best portable keyboard is the one created by 1byone. It features a tri-fold design for portability, battery lasts 114 days and is created to look crisp and comfortable.
Bike Mount($14)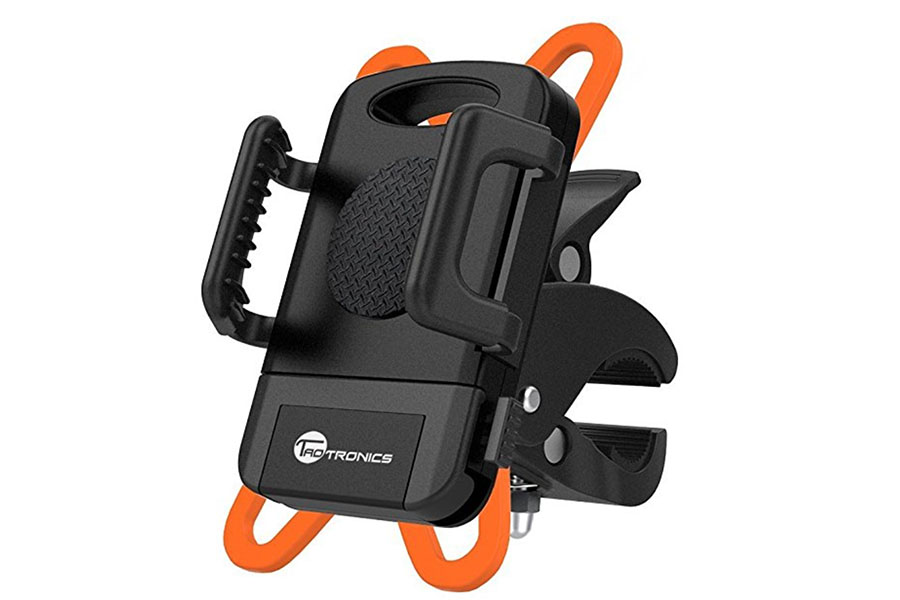 For those who ride their bike for fun or as a hobby, it's sometimes useful to be able to keep track of your location or be able to quickly use your phone when it's needed. Taotrnocs Universal Cradle Clamp is a perfect choice for a bike mount. It has a non-slip rubber grip, can rotate 360° and is compatible with any device.
SmartWatch ($120)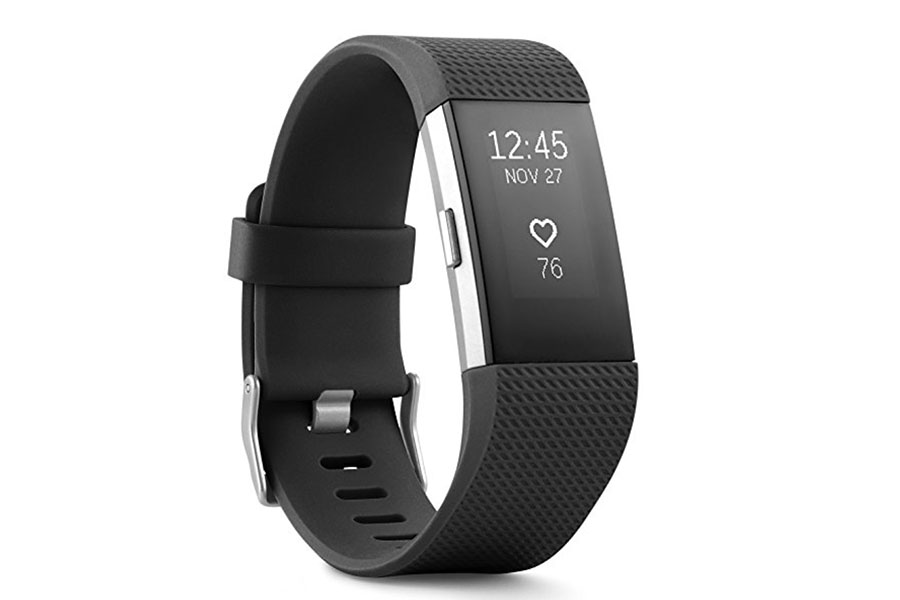 Now smartwatches and smart bands are not only part of a trend but are slowly becoming a daily technology we use. This technology can monitor our heart rate, sleep habits, workout activity, running distance etc. Fitbit Charge 2 is a great choice for everyone out there. With its high-quality design, good battery life and many other functions you'll fall in love with this device. Most importantly it offers a great price for all these functions.
Tile ($19)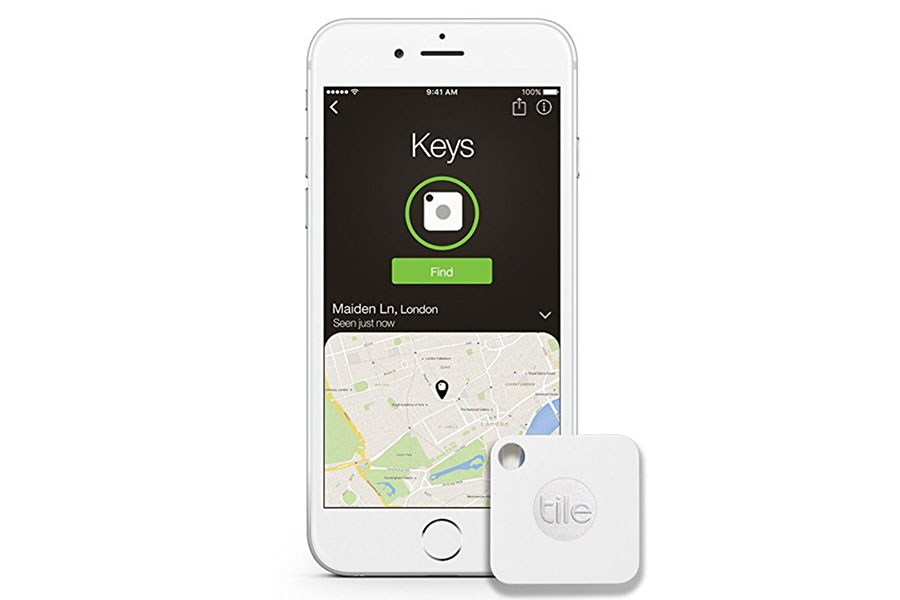 If you ever experience frustrating moments when you can't find your wallet or your keys, this gadget will be your lifesaver. Tile can be attached to anything and by using your smartphone you can easily track that item. It's a neat accessory that most of us will find useful.
Car Mounts ($7-16)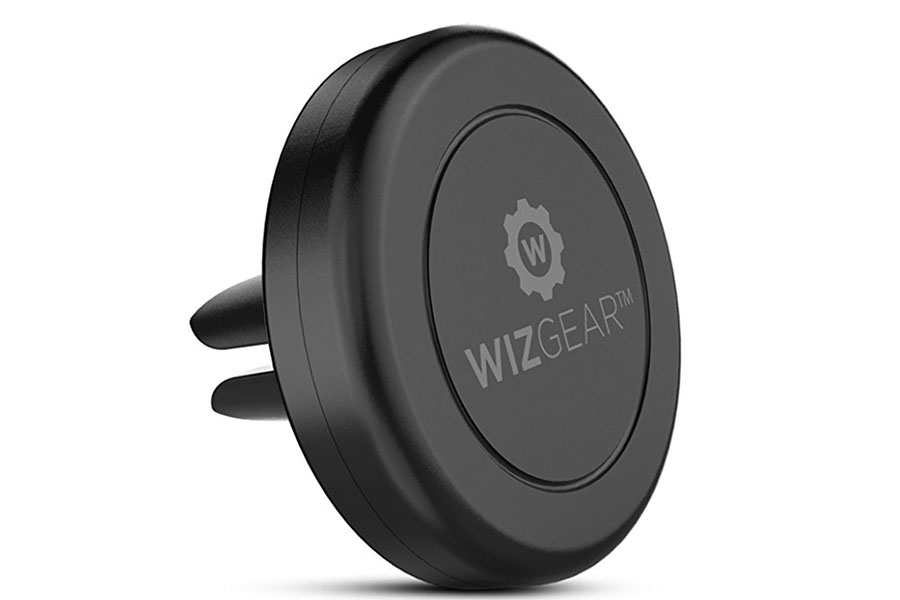 We have already talked about using your phone for navigation. While making sure you don't run out of battery is one thing, mounting your phone in a good and comfortable position is another. For setting up a car mount on car's dashboard or the windshield iOttie Easy One Touch 2 is a perfect choice. Another great option is to mount your phone on the car's air vent, using WizGear magnetic car mount holder.
Armbands ($10)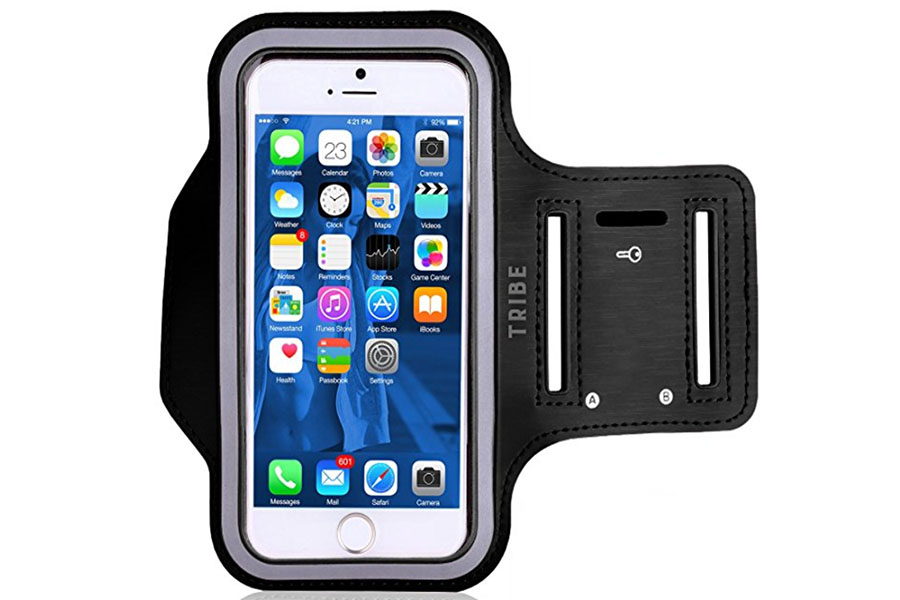 If you love running or hit the gym once in a while you always need to decide whether to take your phone with you or not. Running with your phone in the pocket is not very comfortable and there's always that possibility of unintentionally breaking your phone. Nevertheless, having your phone with you is wonderful. You can always be there to answer if someone is calling you, take a note if you accidentally (or not) generated an amazing idea, take a sweet photo, or simply listen to music and relax. For all these needs, there's a Tribe AB37 Sports Arm Band.  It is water resistant, features a key holder, full touch screen coverage, 3.5 mm jack support and more.
Selfie Stick ($10-23)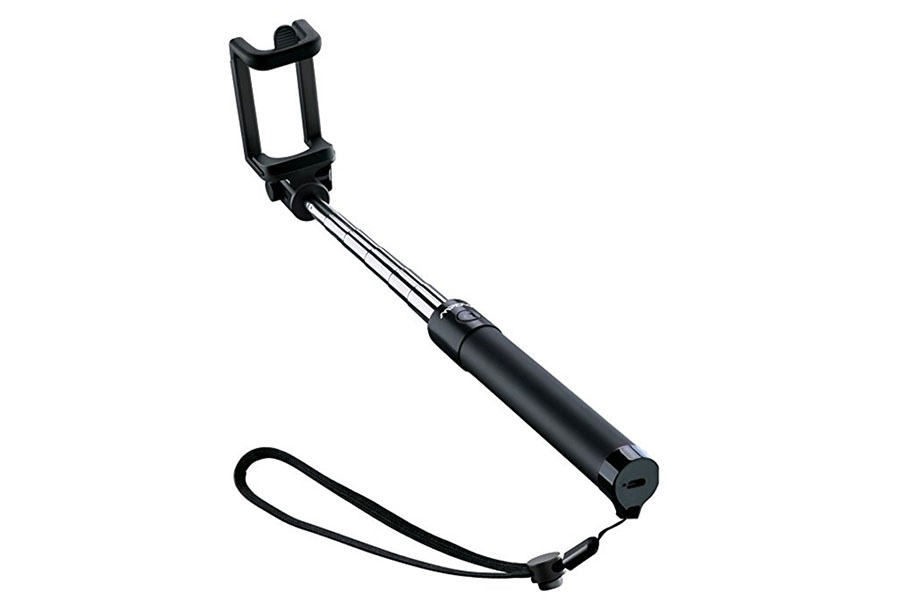 While you might not use it every day, it's still nice to have one when traveling or being with friends. If you don't already have a selfie stick, we recommend Mpow iSnap. It's compact, light and works by Bluetooth. If you want something that works as a tripod at the same time, check Accmor rhythm pro. This accessory has a small Bluetooth remote control, to easily take photos hands-free.
USB Flash Drive ($15)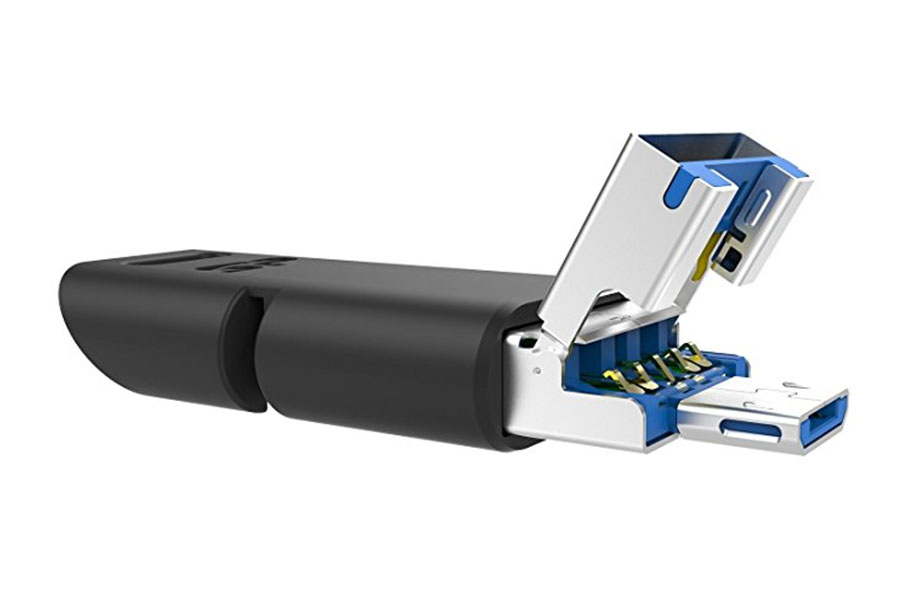 USB flash drive is always a good accessory to have. To store your music, movies, books or documents and have them everywhere with you. Silicon Power 3-in-1 Flash drive is a tool that will fit all your needs. It has USB, USB type-C, and micro USB. You will be able to easily transfer your files between your devices with only one tool.
Gaming Controller ($44)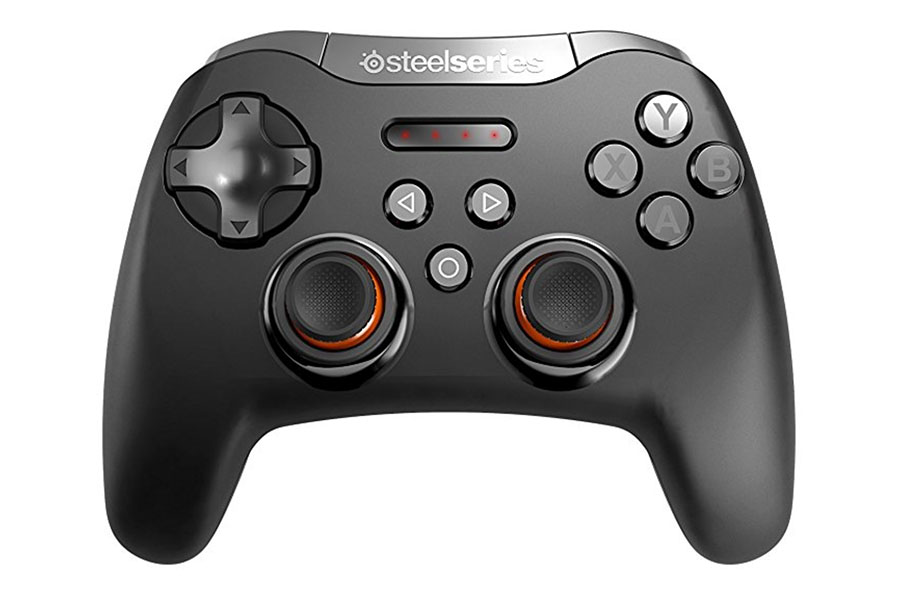 Gaming has become a lot more entertaining over the years with more powerful smartphones. Now there's a wide selection of games and while they are designed for the touchscreen, using a controller could raise your gaming experience to the next level (pun intended). Check out Stratus XL, a Bluetooth controller who is compatible with windows and android devices.
NFC Tags ($10)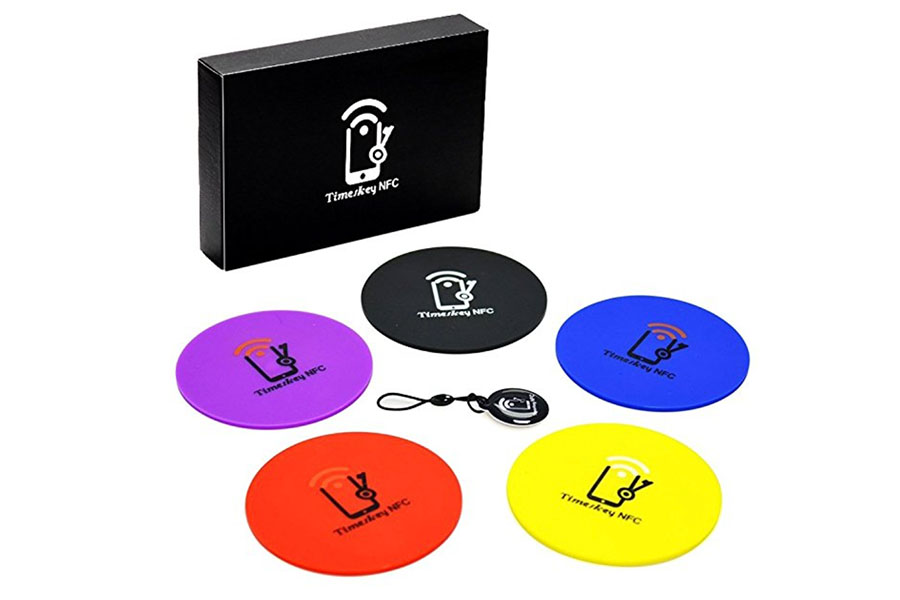 This accessory is not something you see every day. NFC tags are small stickers with NFC (Near Field Communication) chip. The tag can be programmed to do many different things like launching apps and performing different actions. When you place your phone near the tag, the tag takes a small amount of power from the phone and sends its stored information onto it. This way you can program NFC tags to automatically turn your phones Bluetooth on and connects to the radio when you are in your car. Or do many other neat tricks.
Portable Stand ($4)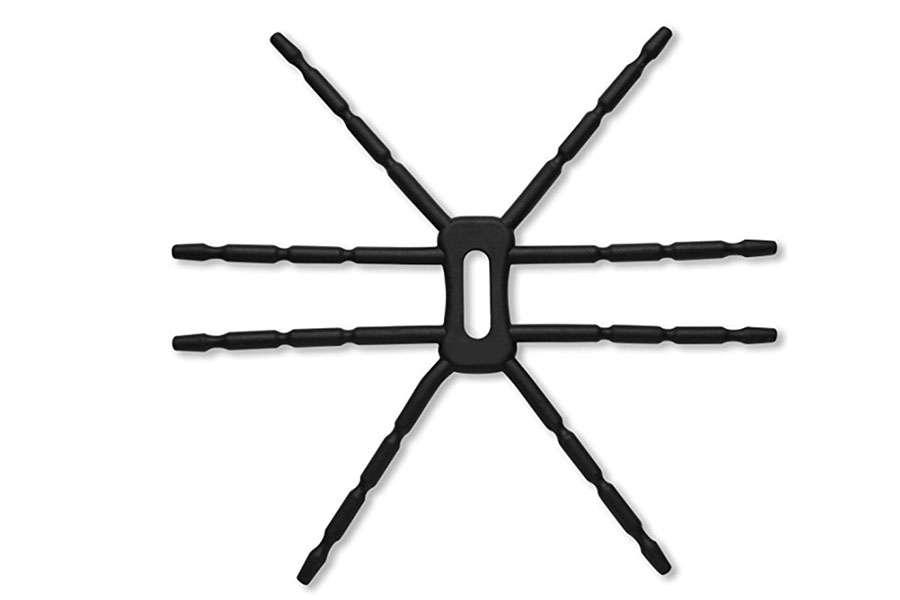 Portable stand is another great accessory. While you might not use it daily, it will be handy when you're camping, traveling or relaxing. The stand will let you put your phone into a comfortable hands-free position to enjoy a video, see the news etc. Moreover, Spiderpodium portable stand lets you transform your stand however you want.
Screen Magnifier ($28)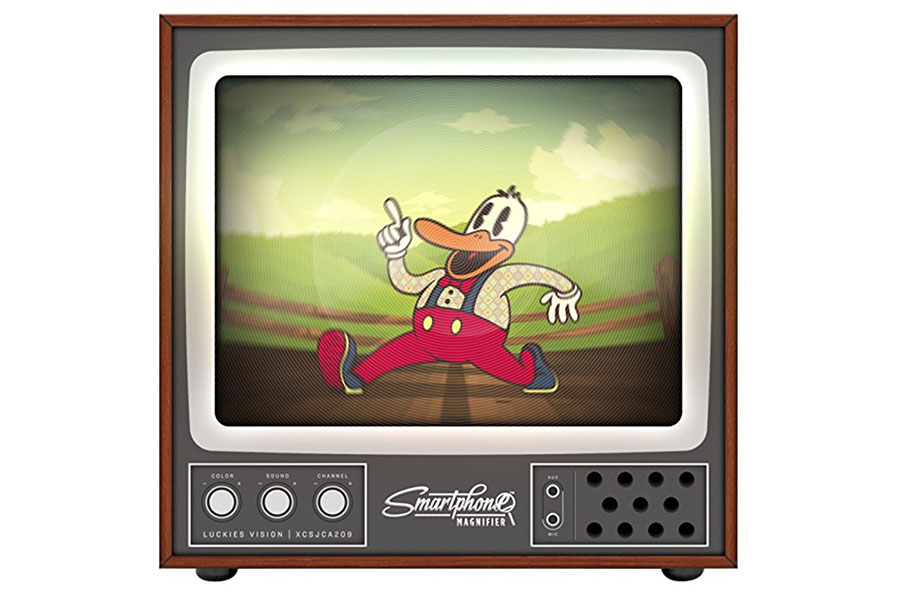 The last accessory is something nostalgic, yet still is nice to use. The purpose of this tool is to enhance the screen of your phone by magnifying it, allowing to create a feeling of watching a TV. Phone Screen Magnifier lets you do just that. It works with all the models, it doesn't need any electricity either. While it's not something you will use much, it still serves as a great accessory for kids or as a gift.