If you live in a city and have to commute every day to somewhere it might take too long to walk, bicycles and skateboards probably make you sweat, and public transport is mostly over-crowded. You may just drive with a car but it is mostly boring, not environmentally friendly and let's not forget those time-wasting traffic jams.
However, in this modern world, there is an eco-friendly and interesting solution for almost every commuter. You can choose from so many options like the electric scooter, skateboard or hoverboard. I decided to try an electric powered skateboard called Mellow Board, and it really impressed me. Thus, I am going to review it today and maybe convince you to try it yourself.
In short, the Mellow Board offers an electric skateboard in a really smart way. You can buy their Drive Set which you can put on your own board (yes, you can make your own electric powered skateboard) or you can buy their fully prepared electric boards in the form of skateboard or longboard.
Highlights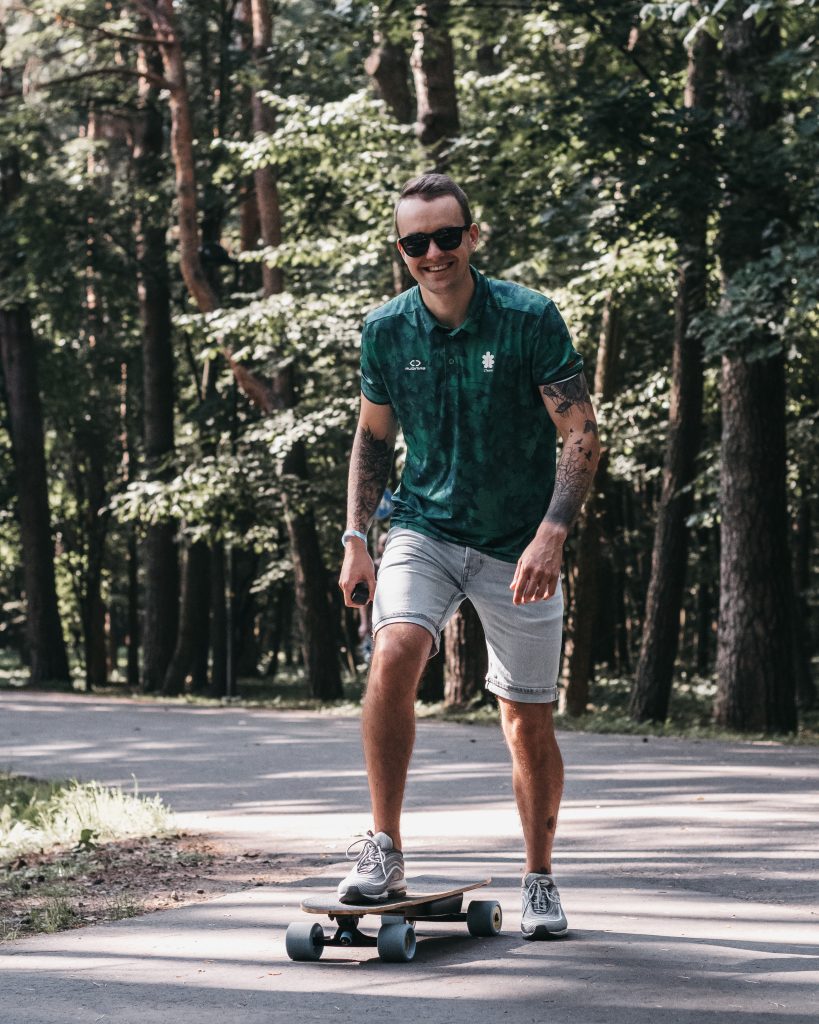 The Mellow drive set is a modern modular drive system for skateboards which can be mounted under any skateboard deck. You just need to unmount the rear truck and replace it with Mellow Drive. It is made in Germany, so it is truly a great engineering piece.
The drive set has a maximum range of 12 km – 15 km, a maximum grade of 15%, and the top speed is 40 km/h. It weighs 3.9 kg, and the measurements are 366 x 174 x 59 mm. Also, it comes with 1-year battery warranty and a 2-year drive and remote warranty.
Design
Let's get a little bit technical now; there are two in-wheel motors which are contained within the wheels, so there is no annoying noise or exposed external parts to be damaged. The torque of the motor is 3 Nm on each wheel. It can reach a Top speed of 40 km/h and still work on a maximum grade of 15%. Also, the motor is IP65 water and dust proof (I went for a ride on a wet surface, and it worked perfectly).
The Mellow design is beautiful yet simple. The frame is solid and melted from magnesium. The truck has 6 holes for screws and is 180 mm long. The Battery pack is made from Lithium-ion cells from the famous Tesla supplier which are swappable with the simple click-in mechanism. It normally charges fully in 3.5 hours and the fast charge lasts for 45 min. The drive set has a range of 12 km – 15 km and is certified for air travel.
Mellow has an interesting braking system. When the board brakes, it regenerates your battery that slightly increases the possible distance. Some of the electric skateboards I have tried turn off the braking system when the battery is fully charged although Mellow drive set's brakes work at that point which is really nice.
The Mellow remote has an unusual but really comfortable sliding control for throttle and brakes. The remote is rubber coated for the best possible grip as well as equipped with safety wrist strap. On the remote, you can see LED state of charge and switch among four riding modes. Also, it vibrates when the battery is low.
Practicality
If you are new to electric skateboards, you probably do not know that it is hard to kick electric skateboards because of the weight and motor block. Therefore, it is almost impossible to learn how to properly use the skateboard with kick motion. Most of the time with other electric skateboards, when they are discharged, you need to carry them on your side. The Mellow board, however, can be used with kick motion. It can actually teach you how to kick correctly and how to foot brake.
Also, it has an app which is available for iOS and Android. It monitors your data such as speed, distance, range, and charge. From my personal experience, I could tell that German engineering works and their calculations seem pretty accurate. It allows you to switch among four riding modes (Rookie, Eco, Pro, and Endless) and update your Mellow Drive software via the smartphone.
You can buy two possible decks for your Mellow drive set. The cheaper one is Cruiser deck for €169.90. It is made for short easy travels and urban maneuvering. It is the pretty good deck to experience both electric skateboard benefits as well as to learn how to properly skate without any electric assistance. The more expensive one is Surfer deck €209.90. This one is much larger and looks like a longboard. It is relatively light and has a simple shape. It is probably the best option for free-riders and longer commuters.
Riding Modes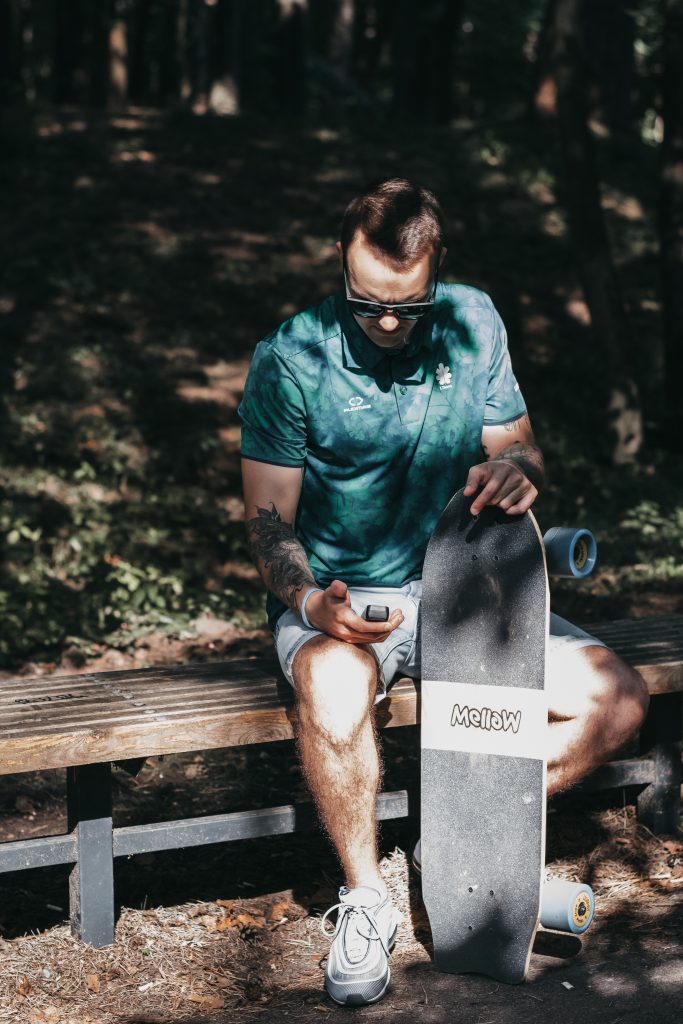 Rookie – is the perfect mode for beginners. It has slow acceleration and the top speed of 10 km/h to prevent the users from getting hurt. It is ideal for first-timers, kids, and older adults.
Eco – is the best mode if you want to save as much battery as possible. It is pretty great for long commutes from 10 km to 12 km and has a top speed of 25 km/h. Also, great mode to learn tricks to impress your friends or just have fun.
Pro – this mode is for the people who like adrenalin and speed. This mode has a top speed of 40 km/h, however, it will discharge your battery pretty quickly.
Endless – this mode is one of the unique features of Mellow board. It is boost-assisted skating where you give the board several kicks, and it will try to maintain that same speed as your pushes. It might extend your battery life as the board does not need to accelerate and the acceleration takes a big part of your battery charge.
Price
Mellow updated the pricing for all boards and accessories.
The cheapest Mellow product is Mellow Drive S which costs €699. The cheapest electric powered skateboard Mellow Cruiser costs €1199. It is a little bit expensive, although when you are living in a city, you might think of getting one of the Mellow board instead of a car. By doing that you will save the environment, be a faster commuter and save a lot of money.
Pros
Easily drives like a skateboard

Modular design

Swappable battery

Can be mounted on any skateboard deck

Allows 10 km – 12 km commuting
Cons
Conclusion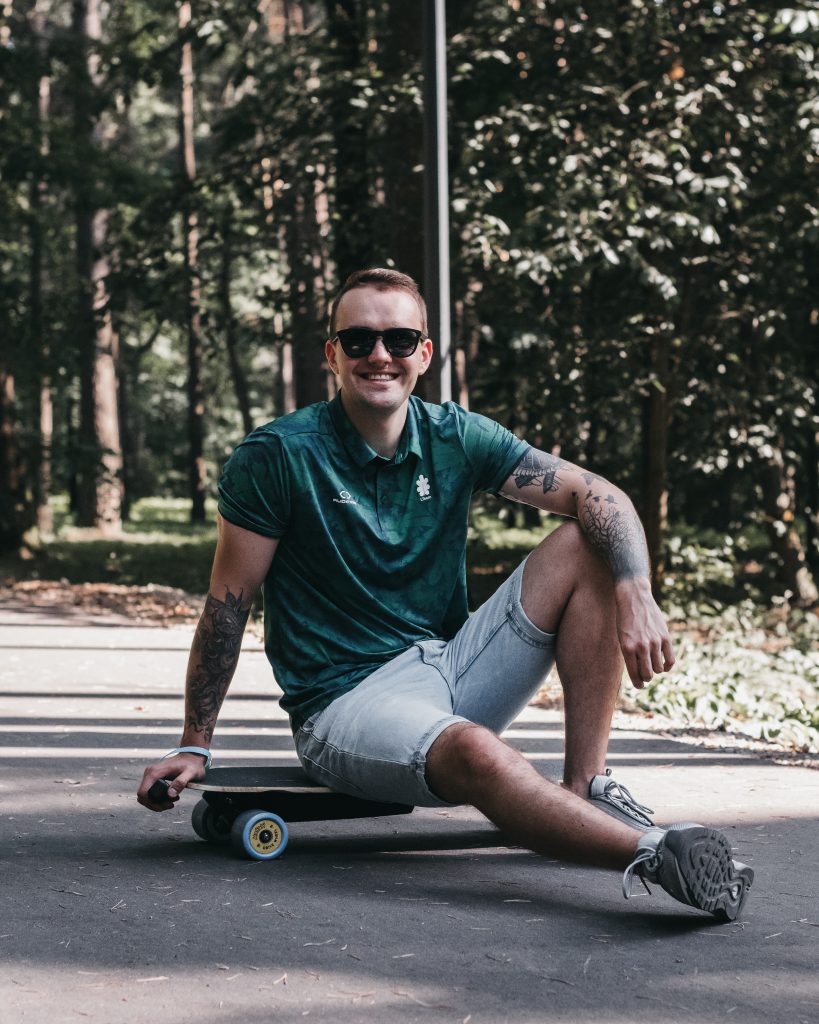 The Mellow board is probably the best electric powered skateboard now in the market. The board not only allows you to use all the benefits of an electric skateboard but also provides an opportunity to learn how to ride a normal skateboard with kick motion. If you are searching for one and have the money for it, I highly recommend getting it. The build quality is superb and has features that no other electric skateboard can yet provide.