Shopping online has never been easier. With just one press of a button you can buy anything you want as long as you have money in your pocket. While there are many online marketplaces, Amazon is one of the biggest ones and thousands of people buy something from Amazon each day. While there are many different products, some of which are bought more frequently than others.
Have you ever thought what tech products are bought the most? Here are the top 25 trending tech products on Amazon you should consider buying.
ONIKUMA Gaming Headset ($28)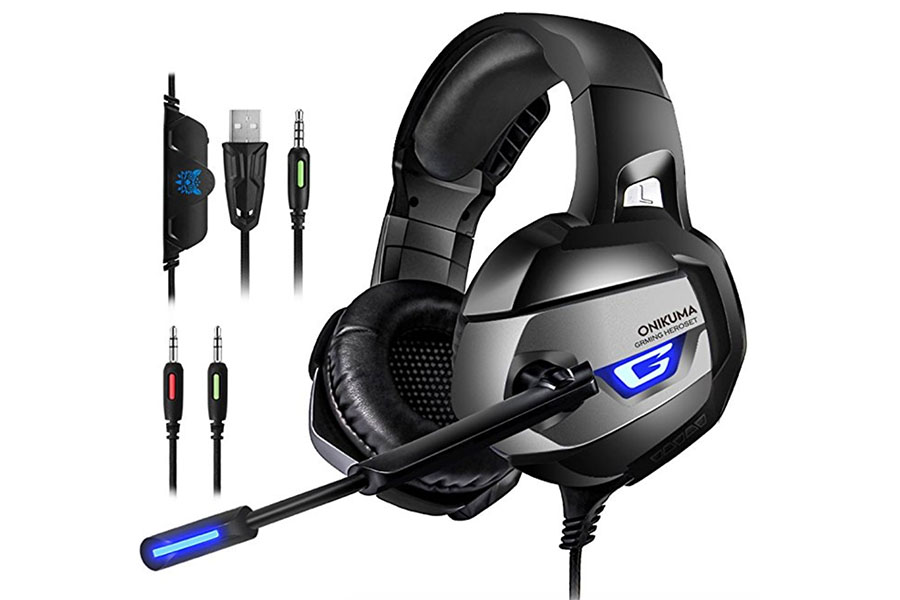 If you like gaming, this is the thing for you. Onikuma gaming headset is perfect for your gaming experience with immersive sound quality. The headset features 50mm diver, 16 Ohm impedance,   +/- 3 dB at the kHz sensitivity and 20 Hz – 20 kHz frequency range. Moreover, it also has a wide sound-stage, because of which you'll be able to detect in-game footsteps easier or the direction of in-game sounds. It's perfect for your team fights or if you simply want to enjoy enhanced sounds of your game. Furthermore, it also features a noise-canceling microphone, memory foam ear cup and strong compatibility with other devices like Nintendo, Windows, Xbox etc.
Fire TV Stick with Alexa Voice Remote ($40)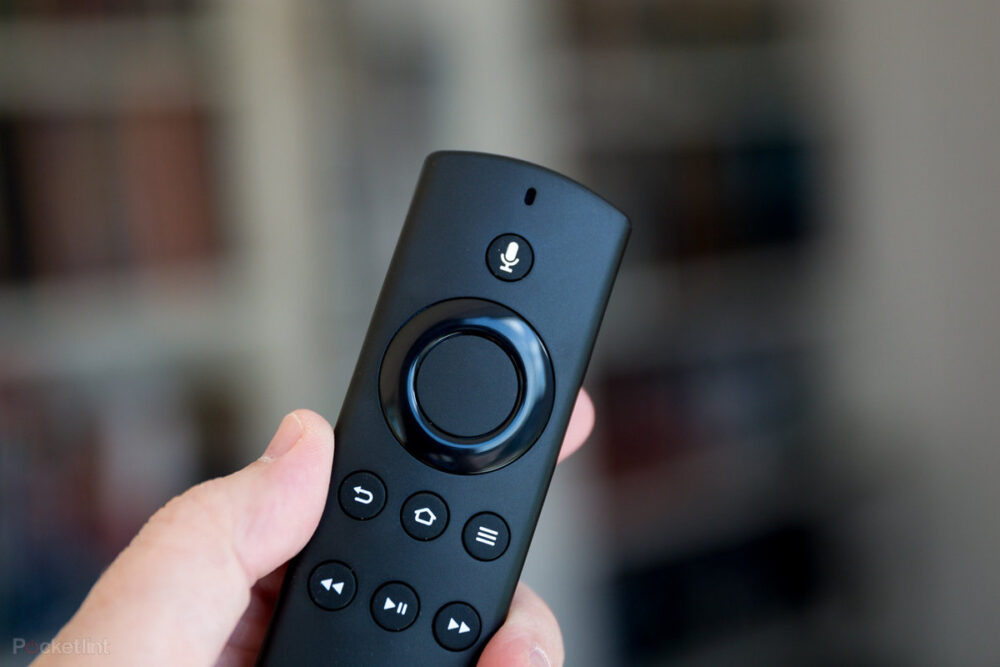 Imagine having your TV with you when you go on vacation or a family reunion. With Amazon's Fire TV stick, you can. The device plugs into HDTV of any TV and then instantly gains access to all of your favorite videos and subscriptions. This generation Fire stick comes with Alexa voice and Alexa's skills, you'll have access to over 500,000 movies and TV episodes from Netflix, Prime Video, Hulu, HBO, SHOWTIME, NBC, and more. Plus, access millions of websites such as YouTube, Facebook, and Reddit with browsers like Silk and Firefox. With Alexa installed you can ask her to "Play Game of Thrones" and she will respond playing what you've asked.
Echo Dot (2nd Generation) ($50)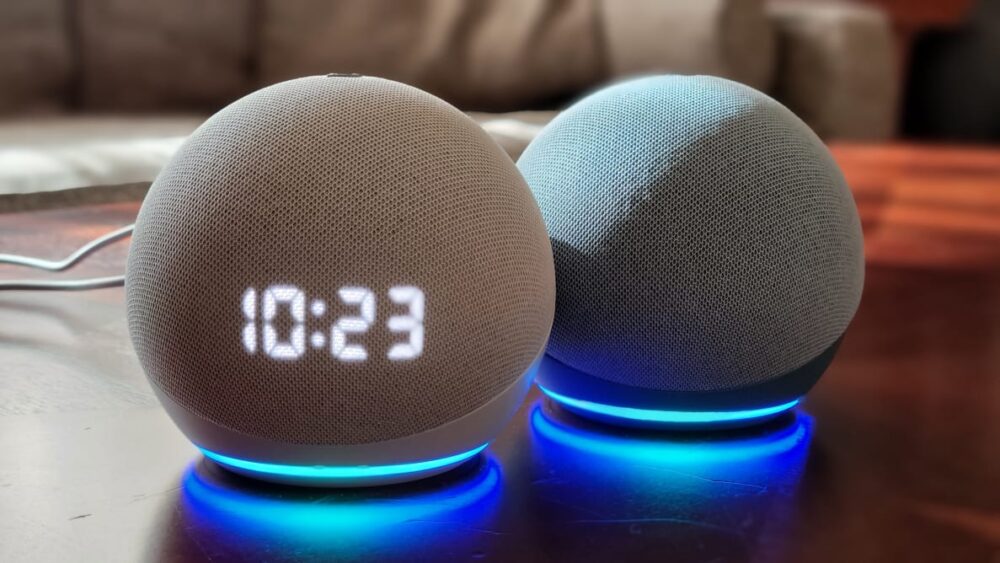 Echo dot is a hands-free, voice-controlled device with Alexa installed. The device allows you to play music, control home devices, make calls and many more things. This gadget is a must for smart house, making you feel like Tony Stark. It connects to speakers or headphones through Bluetooth or 3.5mm stereo cable to play music from your preferable music streaming platforms. Since it includes a built-in speaker it can work as a smart alarm clock, kitchen assistant or anywhere else as a voice-controlled computer. Moreover, Alexa is always getting smarter with new functions, so in the future, the Echo dot will be able to do a lot more!
Kindle Paperwhite E-reader ($120)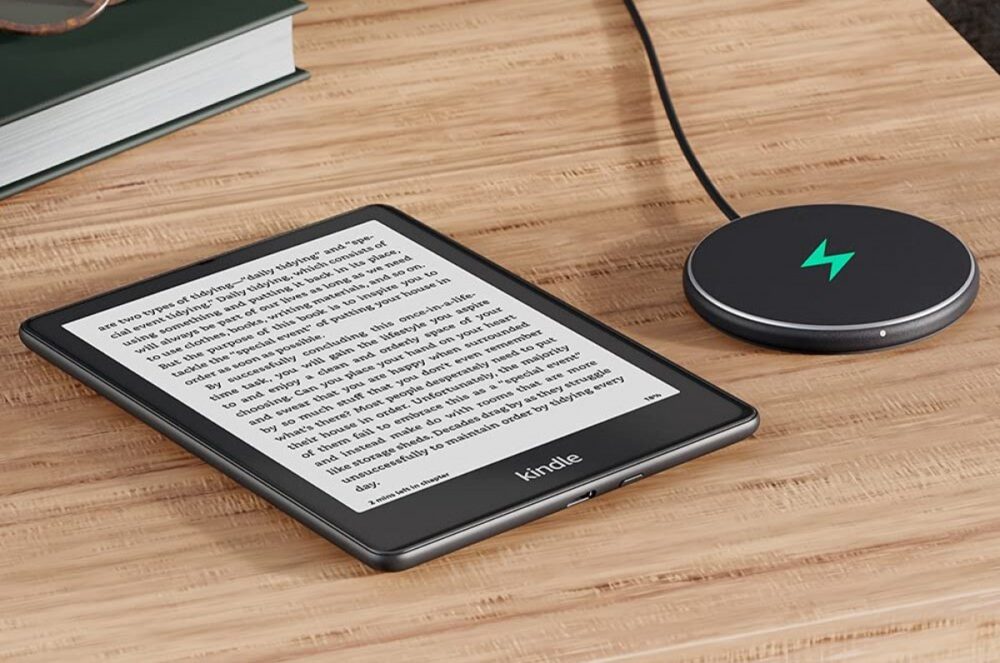 Kindle doesn't need an introduction. A lot of people chooses this device for its functionality for reading e-books. The device creates a feeling of reading an actual book. With adjustable lights, you'll find yourself enjoying your favorite novel during daytime and nighttime without wearing your eyes. The Kindle Paperwhite E-reader also features 300 PPI resolution, no screen glare and a great battery life lasting you for weeks.
WyzeCam ($26)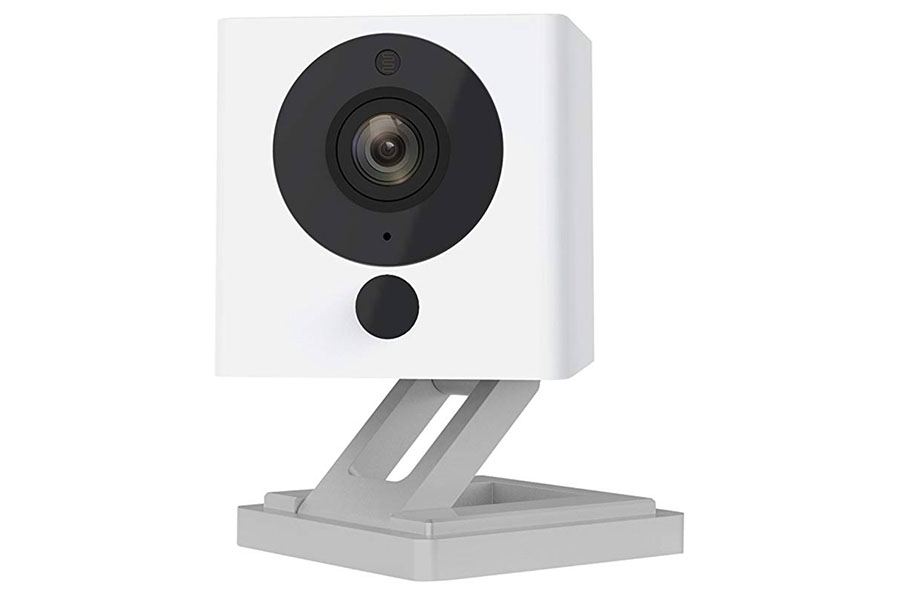 Do you remember those spy movies, where houses with smart security cameras were installed? Well, the future is now. The Wyze Cam is an indoor smart home camera, that gives you everything you need about what's happening in your home. The 1080 HD camera will make sure you're getting great quality of video straight to your smartphone. While motion tagging technology and night vision will reveal you where did the second pair of your socks have disappeared. Moreover, magnetic base and included adhesive metal plate will let you mount the cam anywhere without screws.
Cheetah TV Wall Mount ($33)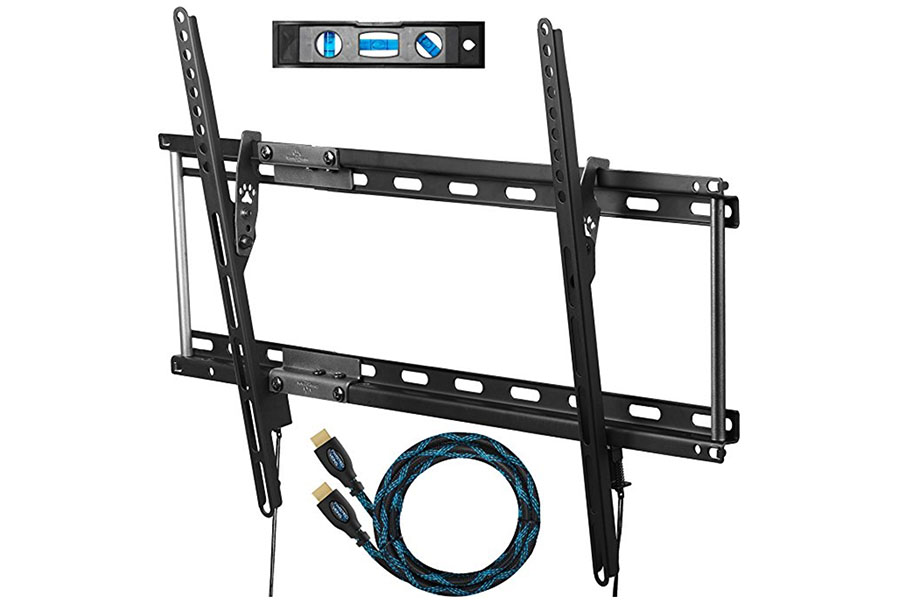 Placing your big HD TV on the table or somewhere else is so 2000's. Now it's easier than ever to mount your big and slim TV on the wall and create a mini cinema at home. Cheetah TV wall mount is a universal mount for 20-80" TVs, including curved ones. It also is easy to set up and can be mounted on Brick or other Masonry with included anchors. Ever wanted to create your Xbox/PS4 heaven or personal cinema? Start with this TV mount.
Anker 4-Port USB 3.0 Data Hub ($10)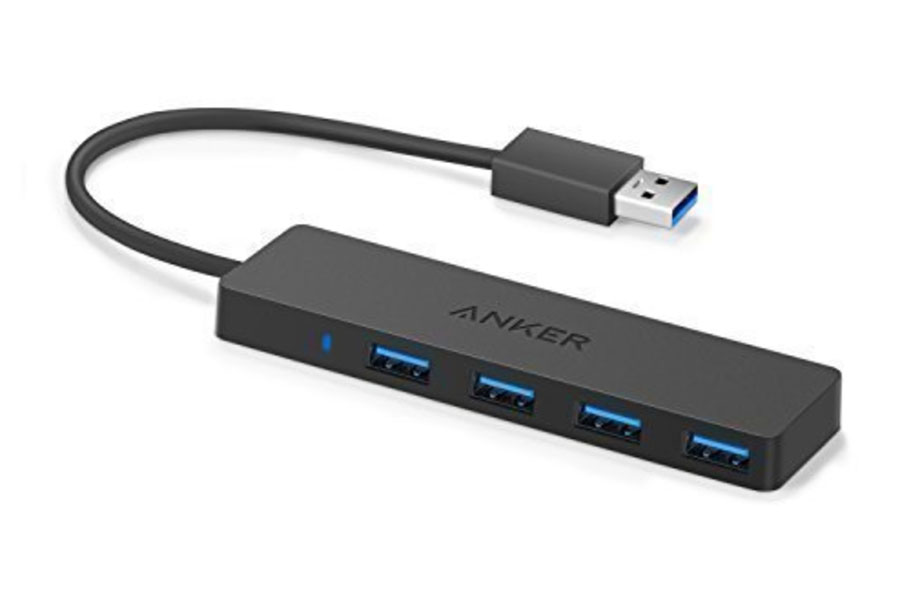 In the times of slim and small, yet powerful laptops the lack of ports might be frustrating. Luckily, the Anker 4-Port USB 3.0 hub is here to help. The hub features data transfer speed, which is fast enough to transfer an HD movie in seconds. Since the hub is designed only for data transfer, that goes without saying, that charging your devices won't work with this gadget. Still, it's a perfect accessory for people working with lots of data that needs to be transferred to different devices.
EarBuddyz ($12)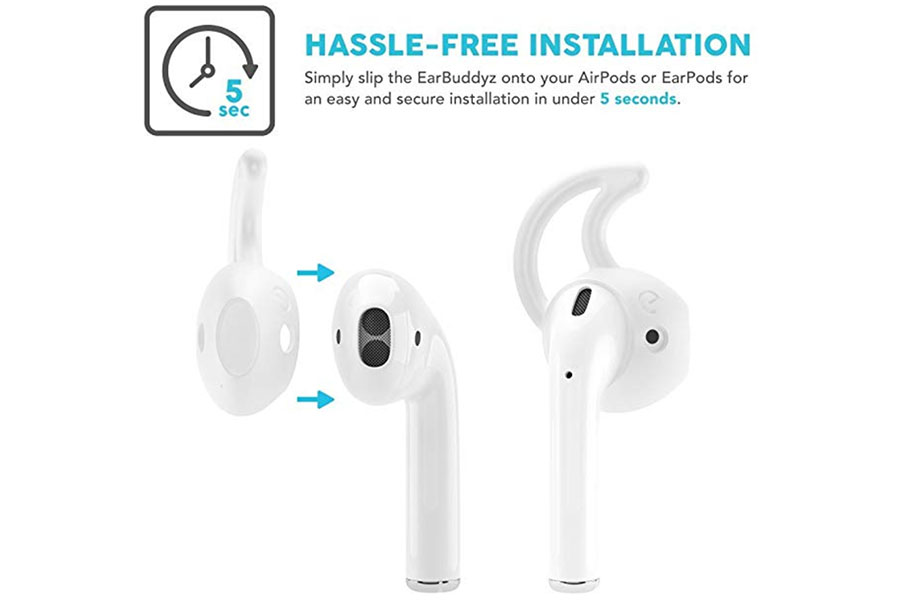 If you're an Apple user who wished that his/her AirPods or EarPods would fixate more in the ear, you're in luck. The EarBuddyz comfortably grips your ear and delivers extra support by conforming to the groove of your inner ear. The ultra-soft elastomer material will make sure that your headphones will be in place in every activity, from fitness to snowboarding. The only downside is that you should keep removing EarBuddyz every time you put your AirPods into the charger, making it more suitable and hassle-free for the EarPods.
Depstech Wireless Endoscope ($36)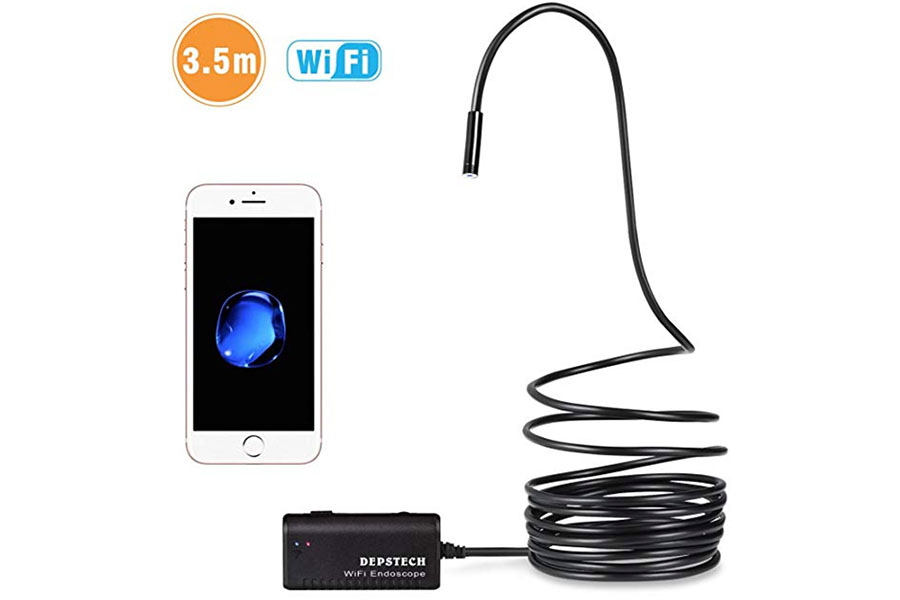 If you have ever had problems with your digestive tract and have experienced endoscopy, you should already know what endoscope is. More or less you can describe it as a long wire-like cable with a camera. This tool can also be used seeing what had happened to your sewer, washing machine or in any other scenario where you simply need a small camera to fit. The Depstech wireless endoscope works with Android and iOS phones, has 6 adjustable blue LED lights on the camera tip for better brightness and clarity with a 1200p camera. The cable is also waterproof and 8.5mm in diameter, which is enough to get you even in the tiniest holes.
SmartOmi Wireless Earbuds ($80)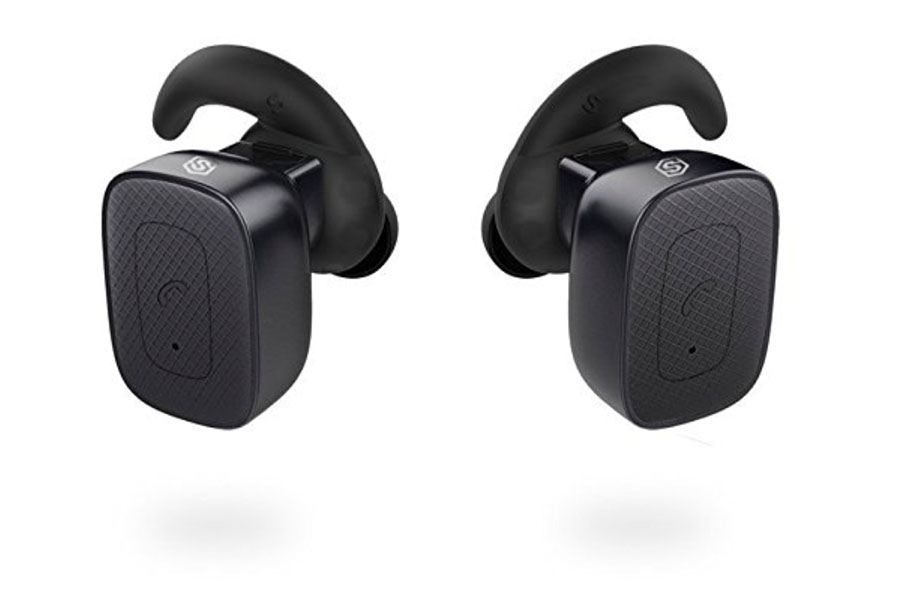 AirPods are a bit overpriced and are only compatible with Apple devices, while SmartOmi is not. The wireless earbuds are the perfect choice for those wanting to save a hundred bucks over wireless headphones and have it working through all of their different devices. The SmartOmi earbuds are lightweight and fixate well in the ear, making it perfect for physical activities. Lastly, the one-key design will make you easily handle your music and your calls with a few simple gestures.
Anker Soundcore 2 Portable Bluetooth Speaker ($40)
Portable speakers are really popular right now and since there are so many speakers for you to choose from it might become overwhelming. The Anker Soundcore 2 is the most popular on Amazon and the reason for it is the rather low price for a very high quality. The speakers have 12W pure audio power with enhanced bass thunders from neodymium drivers, which is a fancy way of saying that the sound quality is really great. It's also outdoor-proof, giving you great protection against water and snow. Lastly, with a   Li-ion battery, you'll be able to listen to your favorite tracks 24 hours non-stop.
TP-Link Wi-Fi Range Extender ($30)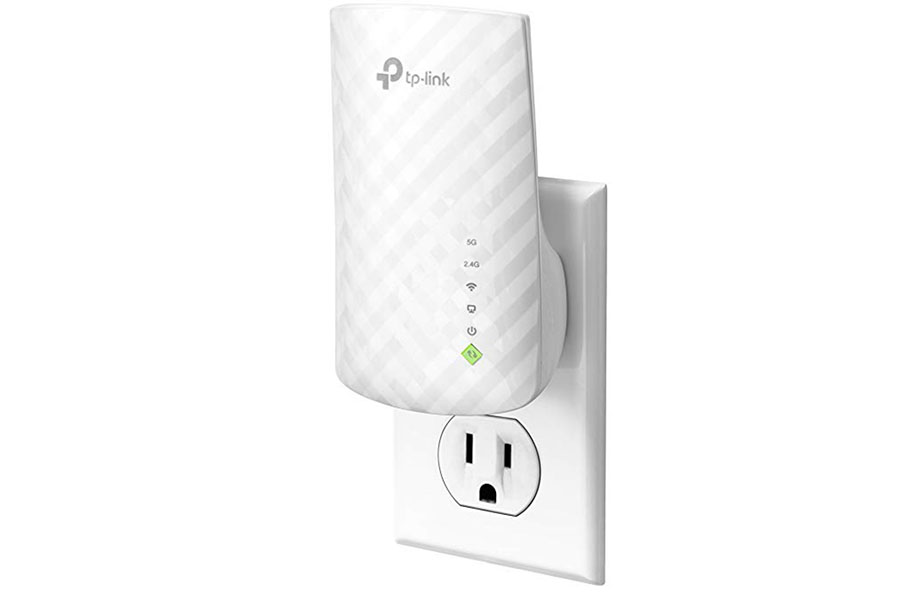 Don't you just hate it when your smart devices are not in range and you can't make them smart anymore? The TP-Link Wi-Fi range extender is here to help. It's ideal for extending WiFi to Echo/Alexa devices, smart plugs and bulbs and other devices. It works with any standard router or gateway and with the high-speed mode you'll always have a great gaming and streaming experience. Moreover, the tool is easy to setup up and all you need to keep it running is the outlet to plug it in.
Fosmon Xbox One/One X/One S Controller Charger ($26)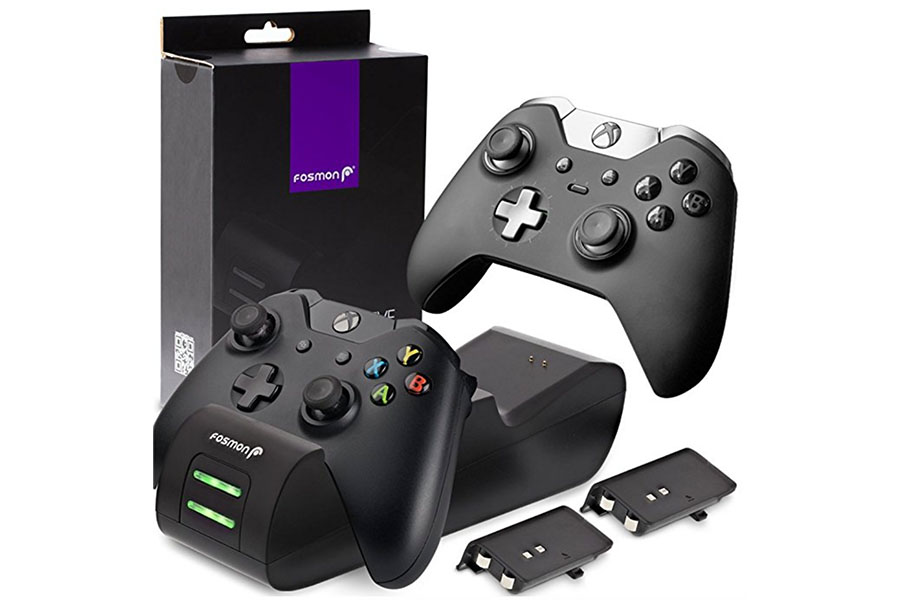 There used to be days when the only way to charge your phone was using a cable. Now we have wireless charging. Wouldn't it be great to have your Xbox controller charged wirelessly as well? While this will happen eventually, for now, you can get Fosmon Xbox controller charger.  When you install the 1000mAh battery packs (included in the package), the device acts a charging station for your controller. Simply put your controller on the station and it will start juicing up for your next turn, giving you up to 30 hours of play time when fully charged.
Fujifilm Instant Camera ($56)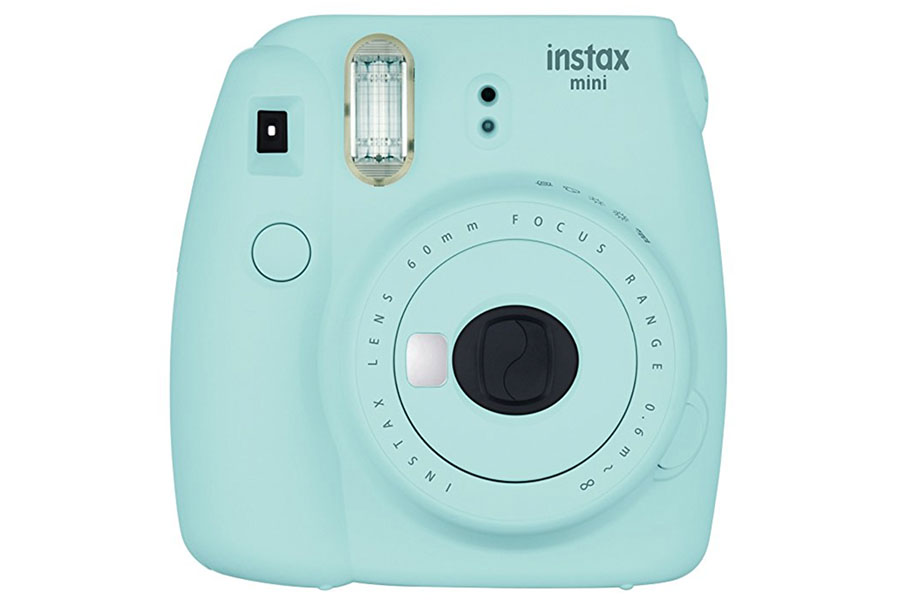 Sometimes it's really nice to make instant physical photos, especially when you're in some kind of party or event and you want to make a gift for other people to remember. The Fujifilm instant camera then is your best choice. It's old-fashioned, which mean you'll need 2 AA batteries for it to work, but in exchange, you'll get 62x46mm instant pictures. The device also has the macro lens for close-up 35-50cm, automatic exposure measurements with a flashing LED.
Campark Action Camera ($53)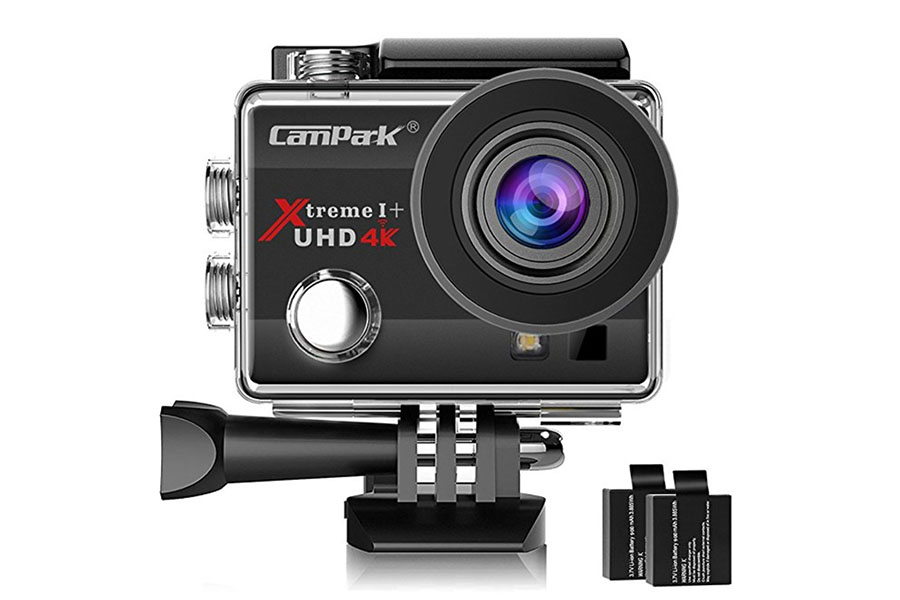 It's almost a rule that if you want the best sports and action camera recorder you should go with GoPro. Well, this time it's not the case since Amazon's community have noticed a great alternative. The Campark action camera has 4K/30fps recording and taking a photo at 16M distance possibilities. The camera has a 2-inch HD screen and the 170° ultra-wide angle lens will make sure you'll capture all the details. It also features WiFi remote control, waterproof up to 30 meters deep and up to 180 minutes of filming time.
Aurosports Binoculars ($28)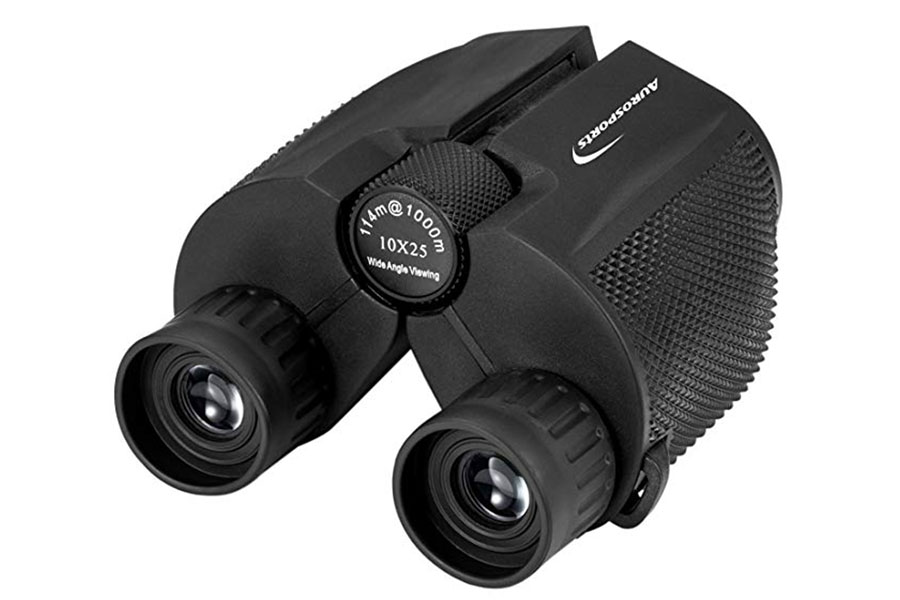 The Aurosports binoculars are light weighted and compact binoculars for various activities during day and night time. The large field of view will make sure you're getting brilliant details at 1000 yards out. Moreover, these binoculars are a practical travel companion – you can use it for hunting, hiking, exploring, sailing, bird watching, concerts and anywhere else where you want to see things from the distance.
Mini Spy Hidden Camera ($37)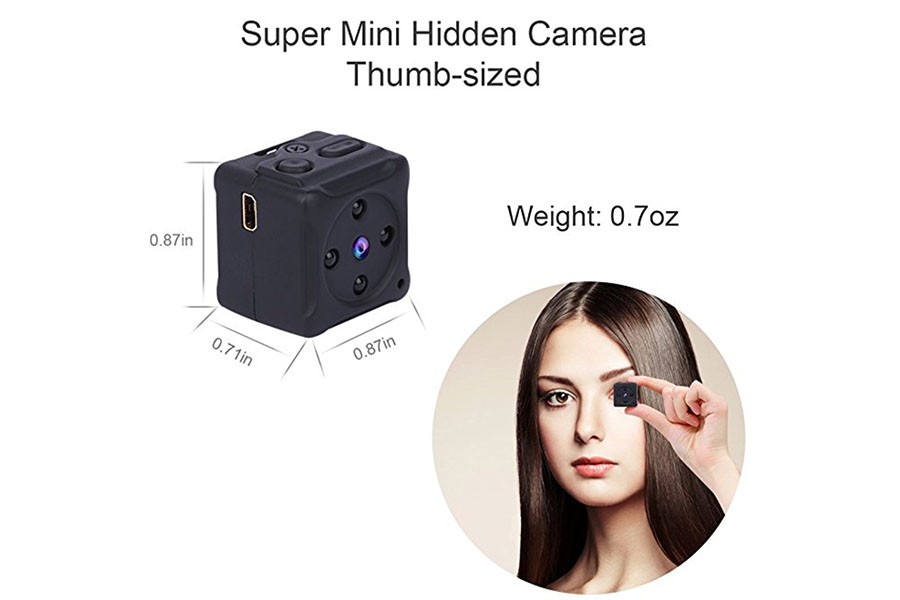 If you ever wanted to be a spy, this is your chance. The Mini spy camera will guarantee you a spy-like feeling. The camera is 0.87in, 0.7oz cube, which is perfect for securely taking photos and video without attracting any attention. It also has 1920x1080P HD with 30fps and enhanced night vision. While fully charged it can last only for 50 minutes, but it starts filming only when detecting movement. Moreover, since this device is really small, it can support memory cards only up to 32GB, which considering the recording possibilities might not be enough. Anyway, have fun spying!
MCSTREE Spy Camera ($60)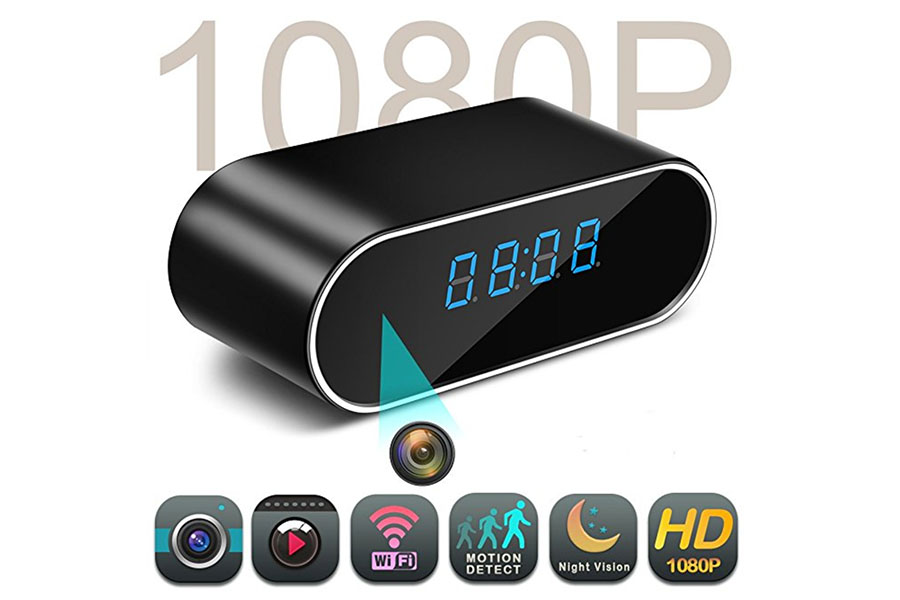 Another trending product on Amazon is another spy camera. Yet this time, it looks like a normal desk clock, but with a hidden camera inside. The MCSTREE spy camera features a 150° wide-angle lens with 1080P WiFi camera. It also has night vision, motion detection, and alarm push surveillance. So when the camera detects motion during the night in your office, it will then instantly send you an alarm notification to your phone, tablet or computer.
Gosky Titan Monocular ($63)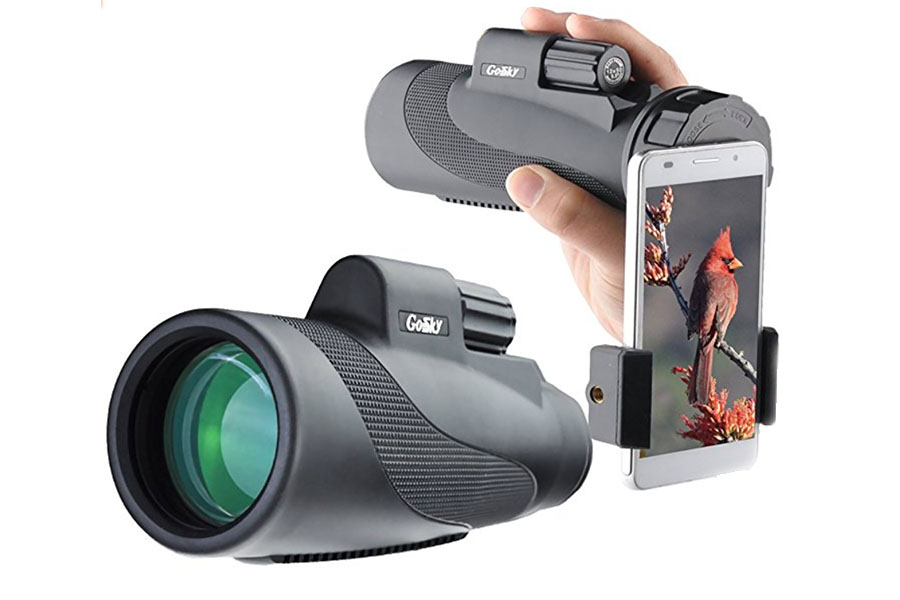 Have you ever wanted to take a picture of something in the distance but couldn't because it was too far away and your phone couldn't zoom it? If you did, Gosky Titan monocular will be a great help for the next time that thing happens. The monocular has 12×50 high magnification letting you see 12x closer with a clear and bright image. What makes it so convenient for your travel is its built quality. The device has a solid framework, shock-absorbing rubber armor with stripes for anti-slip, waterproof and dust-proof. Moreover, it comes with Gosky smartphone holder compatible with most new phone models on the market. This gadget is great for hiking, climbing, watching wildlife etc.
Nulaxy Bluetooth Car FM Transmitter ($18)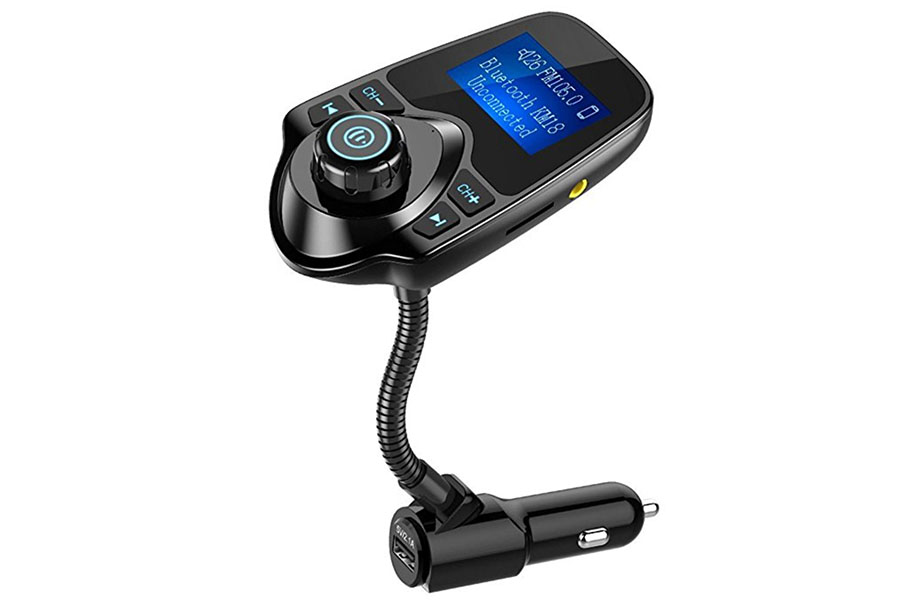 If we want to play music from our phone loudly we can do it by plugging the aux cord or connecting speakers through Bluetooth. Unfortunately, things get tricky when we want to play music from our phone in the car. Older cars don't have the Bluetooth or aux. Luckily car FM transmitters like Nulaxy can fix this problem. This device is compatible with most of the phones, has a 1.44-inch screen for visual notification of incoming calls while driving. Lastly, the transmitter also displays car battery's voltage, giving you an alert when your car battery should be replaced.
iOttie Car Mount ($25)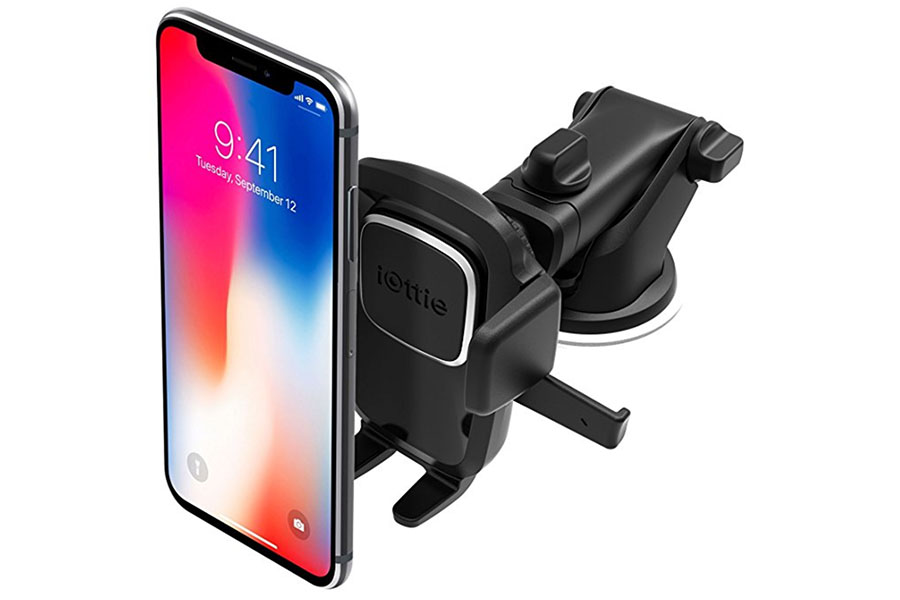 If you use your phone for navigation while traveling a good phone mount will make you safe and not lost. The iOttie car mount is one of the best-selling car mounts on Amazon. It has a semi-permanent dashboard disc that applies directly to the dashboard or windshield to firmly hold your phone. The downside is that the disc is for one-time use and if you will want to move the disc to another place you'll have to get a new one on Amazon. The gadget has an arm extend from 4.9" to 8.3" and pivots on 225° arc for a variety of optimal positions. It's easy to set up and to use.
Wireless Charger Qi-Certified ($14)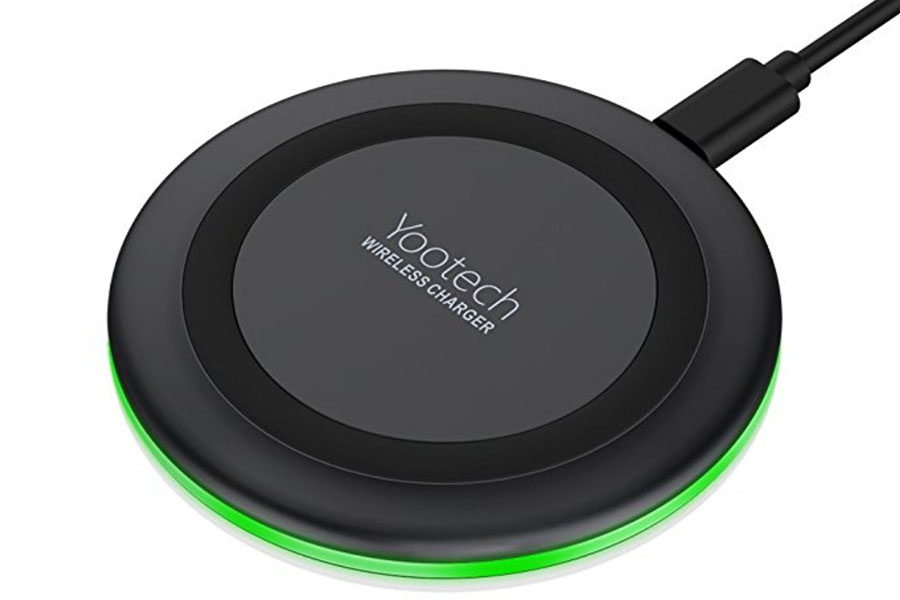 Another great trending product on Amazon is a wireless charging pad. While there aren't many phones that support wireless charging, but if you have one that does, a wireless charger can help you reduce the frustrations of charging your phone the old way. The 7.5W model is only compatible with iPhone 8, 8 plus and X models, while 10W models are only for Samsung all the models from S6. Lastly, the 5W charger is for any other phone with Qi-enabled devices.
Crosstour Dash Cam ($30)
If you like to record your driving or at least you would like to do that, then the Crosstour dash camera will be something you'll like. The 3-inch LCD screen car recorder is capable of 1080P full HD and 12MP resolution recording which will give you a high-quality video for your insurance claims to prevent disputes. The recorder also features a 170° wide angle lens for a larger viewing angle giving you a recording vision of 4 lanes of traffic. With the built-in G sensor, the dash cam can automatically detect a sudden collision and lock the footage from being overwritten or changed. It also has night vision, for the clear vision of car plates and other details. Stay safe on the road!
Wemo Mini Smart Plug ($28)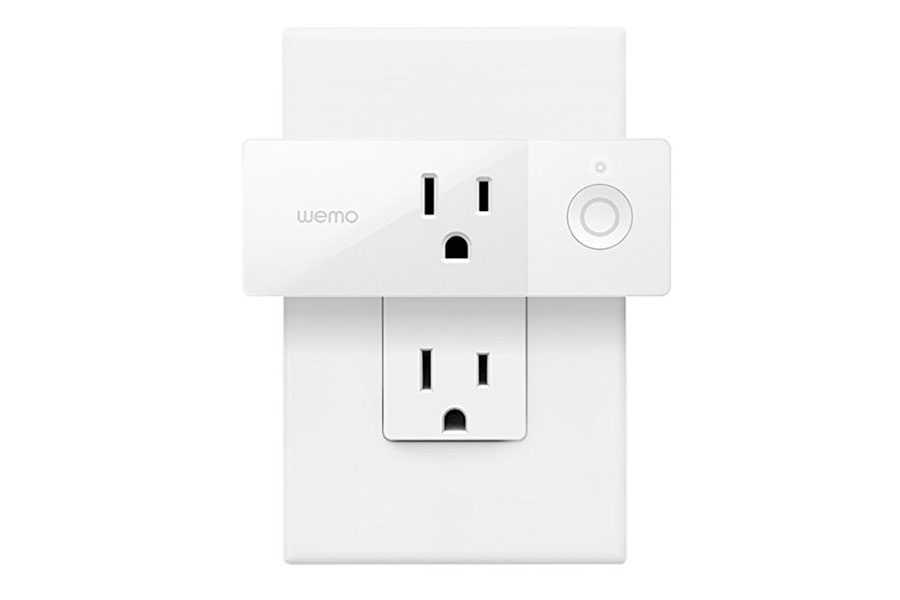 This next gadget will make your home even smarter. The Wemo mini smart plug lets you control any appliances that need electricity like lights, on your smartphone or through Amazon Alexa or Google Assistant. For example, you can schedule your lights to automatically turn on when you come home and ask Alexa to turn the lights off before you go to sleep. The size of the gadget is compact enough to stack 2 smart plugs in the same outlet. It also works with Nest and IFTTT, letting you do quite a lot of things with just one small device.
Tile Mate – Anything Finder ($37)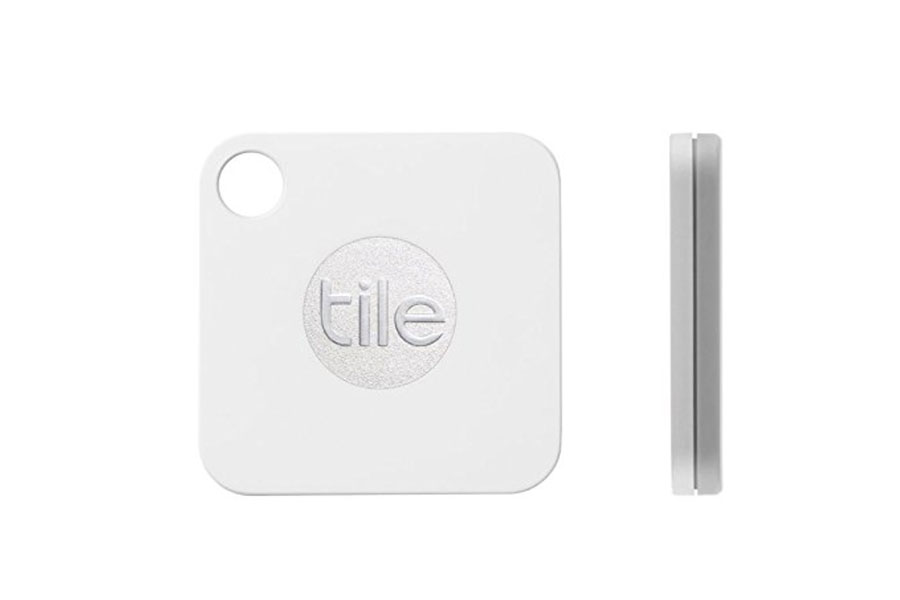 The last trending product on Amazon is the Tile Mate and there's a good reason why. The Tile Mate lets you find your lost keys, phone or wallet when you know they must be something nearby, but out of sight. The Tile works through Bluetooth connection and covers enough battery life for the whole year after the shipment. Downsides are that it doesn't have a GPS function, but on the other hand that might increase the size of the tile and makes it less practical.
Conclusion
Amazon has a lot of great products and tools for you to choose from. Hopefully, this list helped you with the ideas on what to get for yourself or as a gift.