The number of smartphone users exceed 3 billion by 2023, with the Asia-Pacific region accounting for more than half of that number. In 2018, the total amount of money spent on mobile apps reached $92 billion and is expected to grow to $106 billion by 2023.
This just proves that the mobile app industry has a lot of room to grow and is incredibly profitable. If you want to learn how to create your very own mobile application, all you need to do is go online. Here are five websites that can help you create your own app:
Trail: Learning the Java Language
Nothing beats learning a trade from the creators itself and that's exactly what this website does. Trail teaches you the core concepts behind the Java language, which includes object-oriented programming concepts, language basics, annotations, interfaces, and even ways to make sure bugs are easily detectable.
It's one of the best ways to learn about Java development because it comes from the creators itself and it covers all the fundamentals that beginners need.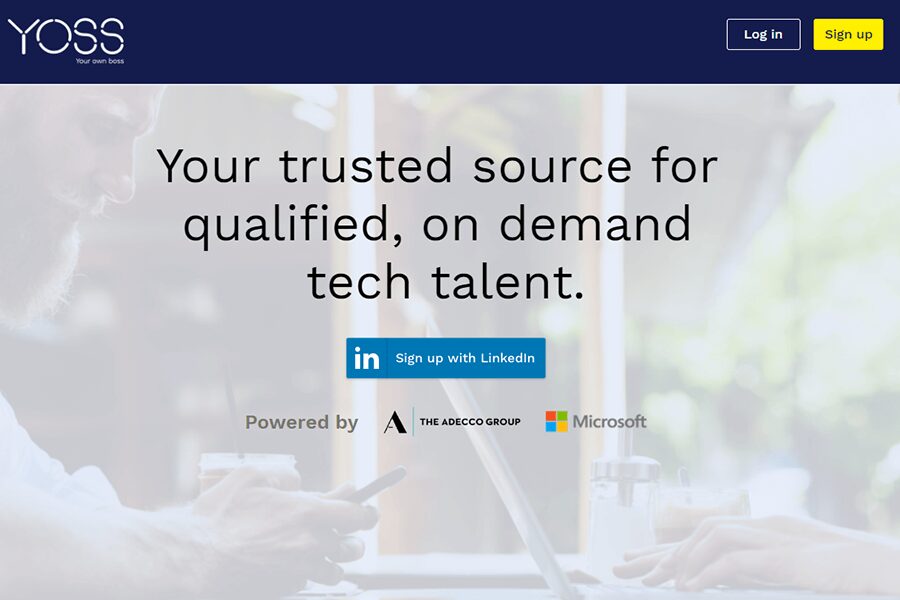 Java is one of the most important software skills to learn for app development as well as for other software projects, and this is being reflected in the jobs market. Yoss states that Java freelance developers are currently in high demand, as companies look to leverage software specialists from the top 1% of tech talent.
If you want to set yourself apart from the hundreds and thousands of developers vying for jobs, Trail provides you a great resource to gain knowledge from the creators behind this particular programming language.
AppyPie
If you want to go straight to creating apps without learning how to code or create designs, you can try this web-based app builder. AppyPie starts you off by letting you choose your app's category and then its basic layout.
Then you try out the app through a sample on-screen phone, where you can adjust the text, add pages, color, media, and links. You get full control over the app's flow and architecture and users who've tried the site can vouch for it's easy to use and responsive interface.
Udemy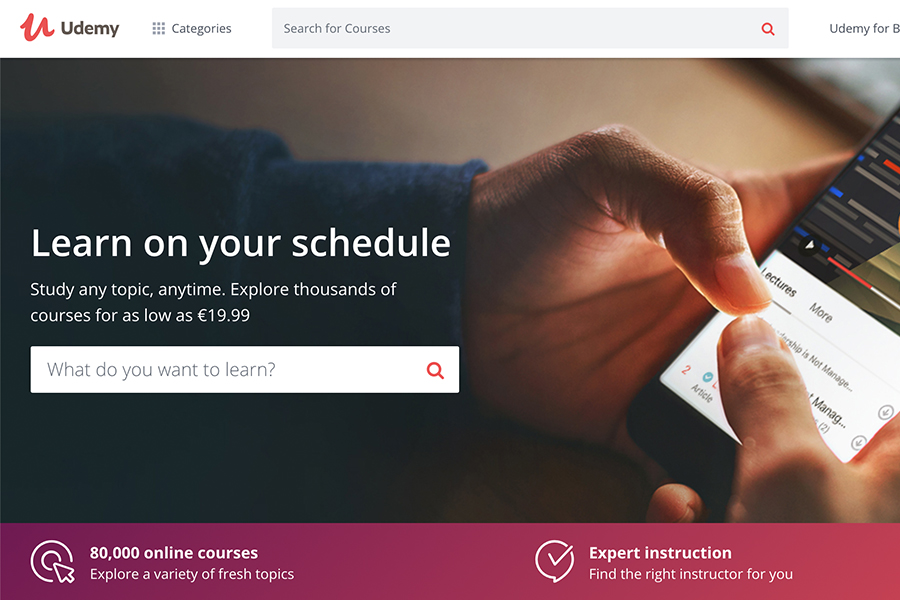 The site has over 100,000 courses ranging from programming, marketing, data science, and web development. Udemy allows you to learn whatever course you need and it allows you to gain insights from various experts with a variety of experience. You can learn iOS app development without any development knowledge with a focus on eventually getting jobs on freelancer sites.
You can also take android development courses that focus on Android studio, Java code, and other advanced Android features. The course will teach you to use maps in your apps, including how to store data permanently.
Udemy is also a platform where you can teach and share your own knowledge and expertise. The cost of the course is usually determined by the teacher that takes it – but it usually ranges from $20 to $100.
Google Developers Training
Whether you're a pro, a beginner, or somewhere in between, Google Developers Training can help you update your knowledge to create high-quality apps that are useful and highly marketable.
The website offers informative and engaging end-to-end training materials as well as tutorials for self-study, and easy-to-follow Android app development courses. After each training course, the website will provide you with the Developers Certification that you can use to promote your skills.
edX
If you don't have a big budget for online courses, you can check out edX. It's an open online course website that has a variety of courses for students worldwide, including many free courses. It's also a non-profit organization, unlike most online learning sites. Courses include analytics, statistics and data science, introduction to computer science, cybersecurity, and mobile app development with Swift.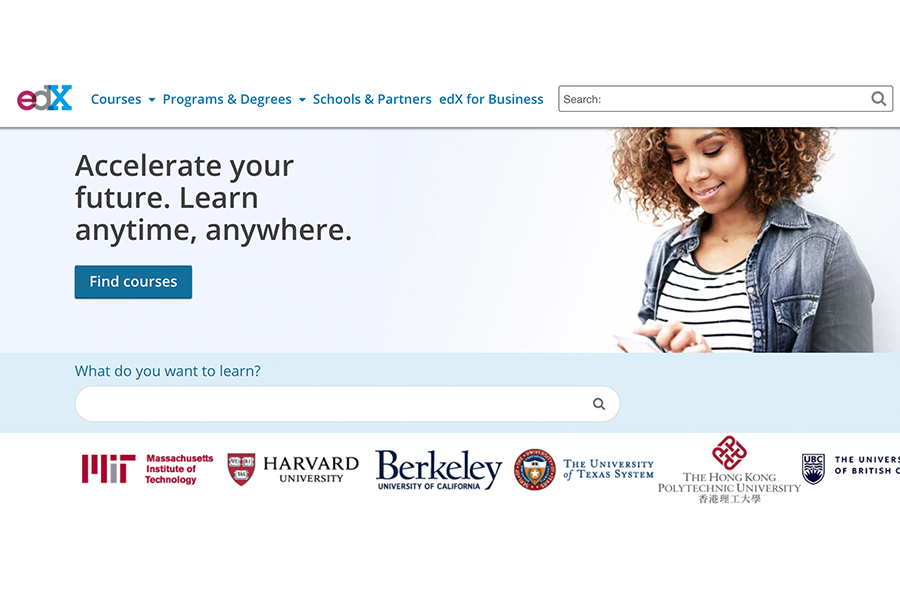 If you're thinking of taking one of their Android development courses, you will learn some of the key principles behind Android architecture, as well as the processes involved in developing Android applications. By the end of the course, you will be able to share apps with your friends. The Android lessons are taught by Google APP development experts—it's free but you can also add a Verified Certificate for $99.
On
a
F
inal
N
ote
There is no shortage of app development learning websites that can guide you when it comes to learning everything you want to know about iOS and Android app creation. Some of the other websites you can try to include are Skillshare, Codeacademy, and Treehouse.
The best thing about these websites is how incredibly varied the courses are and how they suit the needs of all kinds of students, from the beginners to the experts and even the ones with limited budgets. The internet is the future of learning to use it to your advantage. Here are 18 other websites where you can easily educate yourself about anything and everything under the sun.