Have you ever wanted to start an online business? If so, I have a great suggestion for you. You might have already heard about Shopify, an e-commerce platform that powers as much as 9% of all stores online.
However, it is pretty hard to build an e-store when you do not have a big budget, warehouse to keep the products and also if you do not have any networks with suppliers. Now, there is a pretty good solution.
Oberlo is Shopify's app which will make those problems disappear. It allows you to add thousands of products to your Shopify store from AliExpress. Thus, you will never need to worry about packaging or shipping of your sold products, because products will be shipped right away to your customers after a sale. It was founded in 2015 and during 3 years of their lifetime its users sold more than 85 million products around the globe.
Main Features
Easily Add Products from AliExpress
Probably the key feature of Oberlo is that it allows you to import products from AliExpress with just a click of a button. They import every bit of information to your store from product details to photo.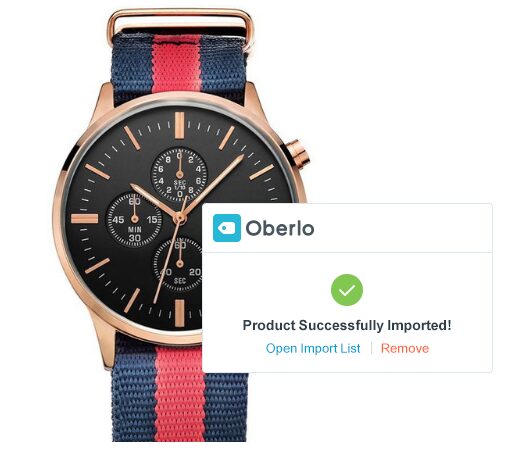 If you have not used AliExpress before, it is really straightforward. You just enter a keyword into a search bar and you get the items that might interest you, like in every other e-marketplace. When you will have the Oberlo app installed, you will have a button which will allow adding that item to your e-store.
Oberlo Supply
Oberlo has a curated list called Oberlo Supply of about 1 million products from AliExpress. It is only 5-10% of items listed in AliExpress. This items only come from the trusted seller and due to that, you know that you get more or less better quality items. However, it is not required to use Oberlo Supply, so you can import whatever you want from AliExpress.
Automatic Order Fulfilling
Another important feature is automated order fulfillment. It is great when you can list products from your AliExpress to your store in no time. Still, when the app fulfills the orders by itself it is even better.
If somebody places an order in your store, the only thing you need to do is to press "Order Product" and confirm the order. Everything else like address bar fulfillment in AliExpress is automatically done by Oberlo app.
Inventory and Price Auto-Updates
One thing which might have bothered people when they were doing dropshipping manually is constant stock level and price changes. It is really hard to check every product's changes, believe me.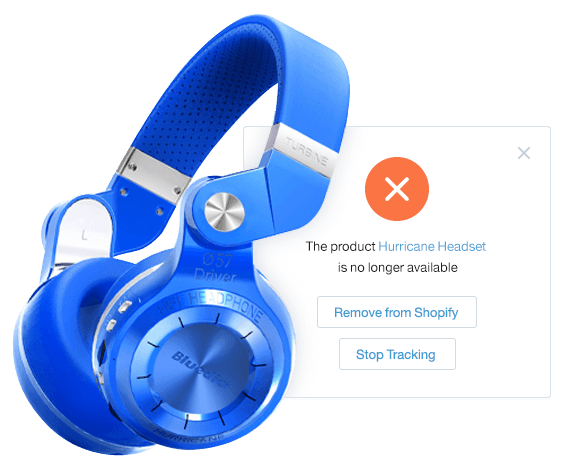 However, Oberlo app does everything for you. Thus, one will forget worrying about selling an item which is out of stock or above retail price.
Easy and Quick Supplier Change
Imagine that you were selling an item in your online shop from one supplier, but you found out that there are several suppliers and one of them is selling the item way cheaper than your current one. Oberlo allows you to easily change between those suppliers. You can switch between suppliers with no problems.
Product Filtering
Probably nobody likes to wait for their product for as long as a month. Oberlo's ePacket filter allows you to filter and import AliExpress products with the fastest delivery times.
Reasonable Pricing
There are three plans including a free one. Paid plans come with 30-day free trial which is more than enough to understand if you need such a plan. Every plan has its one benefits. For example, in a free plan, you get 50 automatic order fulfillments per month while the expensive one provides you with unlimited order. You can check for pricing details on their website.
Starter Plan
This plan is free and you get 500 product listings and 50 order auto-fulfillments per month. Also, you get pricing automation, sales report, Oberlo Supply and much more. Keep in mind that this plan does not provide you with shipment tracking.
Basic Plan
This plan costs $29.90 per month. With Basic Plan, you get increased product listings to 10000 and 500 order auto-fulfillments per month. All above features mentioned above plus shipment tracking and orders fulfillment monitoring.
Pro Plan
This is the most expensive plan which costs $79.90 per month. With this plan, you get 30000 product listings, unlimited order auto-fulfillments, all the features mentioned above as well as multiple user support.
Oberlo Support
Oberlo puts a lot of emphasizes on their support. You can contact them through Facebook, live chat or Email. Although they have excellent app documentation called HelpCenter.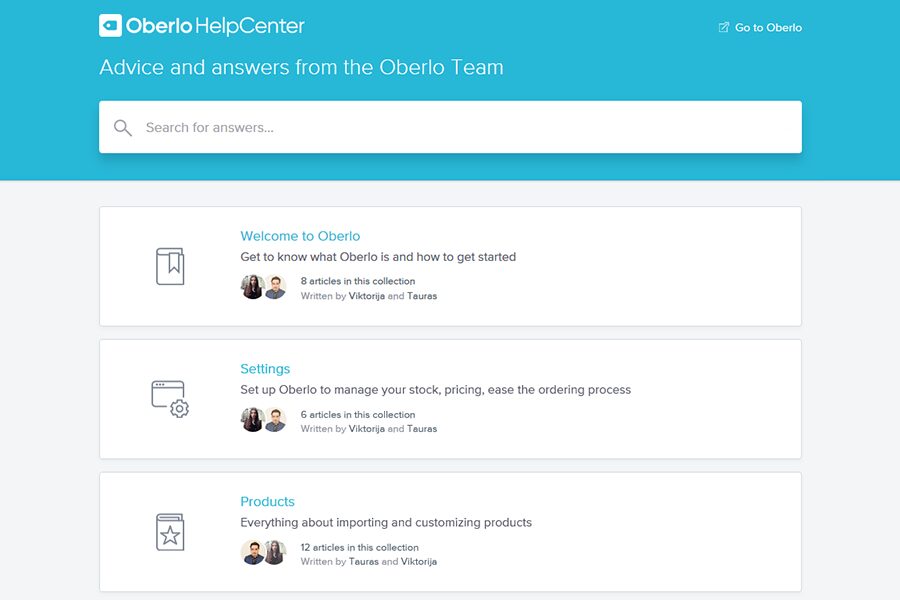 But probably the most important and exciting thing is that they care about their users and especially dropshippers. They have a bunch of free resources such as free e-books. Also, You can join their active community forum or read their e-Commerce blog.
It does not matter if you are dropshipper or not but their blog is especially worth your time. It was a long time ago when I read such useful blog posts on company's website. You will find there many quick and easy tips on how to improve your online shop as well as business advice on how to build your Shopify store or what kind of Instagram hashtags to use to get more traffic and sell more products. Also, do not forget to sign up for their newsletter which has already more than 1 million subscriptions.
Final Thoughts
All in all, Oberlo is a great Shopify's app which will help you to bootstrap your dropshipping business and probably allow to earn an almost passive income. It will make listing products to your shop much easier and order fulfillment will be much faster. Features which are provided by the app will make one's life much easier and comfortable.
The only things you are left to do are create Shopify's store, list products with Oberlo and advertise your business. On how to do marketing correctly you can read on Oberlo's blog.