It takes time before you finally decide to buy a used car. It involves comparisons among various dealerships and car models. Naturally, you don't want to rush the process and regret the decision. However, you also need to understand the potential red flags that will make you walk away from the deal. There's no point in moving forward if problems were visible since the start. Here are some of them.
There's no documentation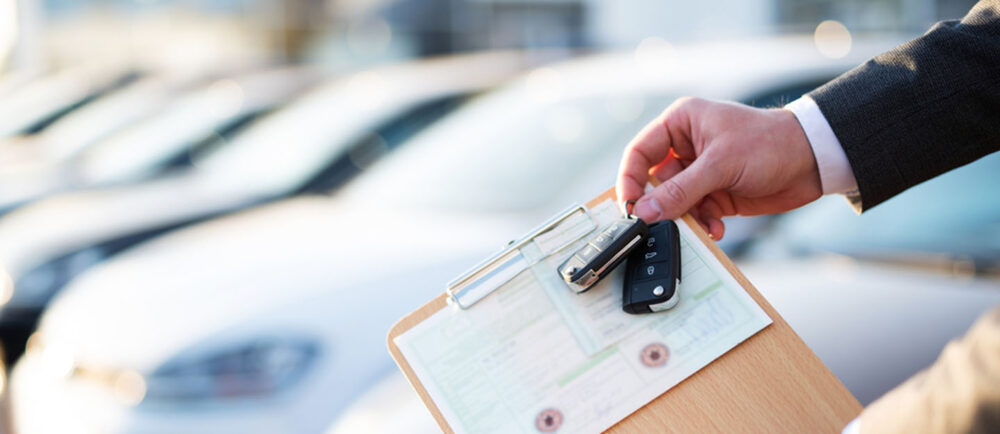 Don't buy anything that has no clear documentation. You don't want to be in legal trouble because of your choice. Some used cars for sale might be smuggled or obtained illegally. Even if you bought one from a clean transaction, you could still be liable for getting involved in a potential crime. Check all the documents before closing the deal. Better yet, stick with reliable dealerships like youngautomotive.com to ensure the legality of what they sell.
The dealership won't let you test drive
Test driving is necessary before deciding whether to buy the car. The reluctance of the dealership to let you drive it on the road is a red flag. It can signify potential issues the dealer doesn't want you to discover. If you don't get the opportunity to go for a test drive, you will notice the problems once you start going outside the lot.
The dealership won't allow a mechanic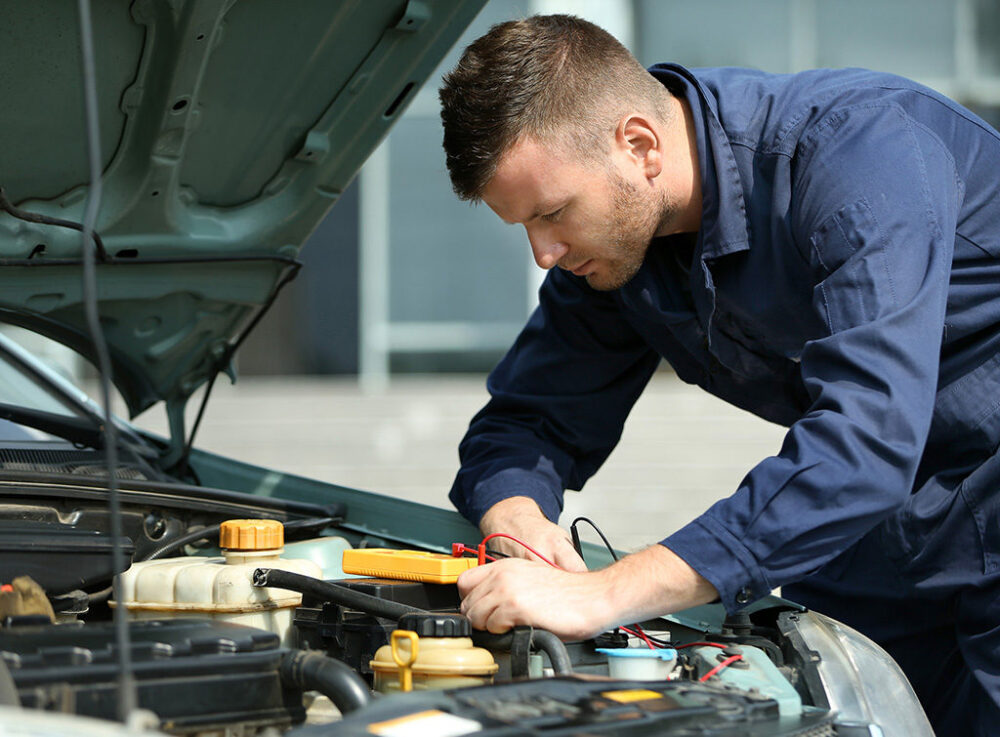 You can bring a mechanic to check the car if you know nothing about cars. The mechanic will ensure you will only bring home the best choice. However, some dealers will disagree that you take the car and have it checked. Thus, the alternative is to bring the mechanic with you and check the vehicle under the dealer's supervision. It's a reasonable request. If not granted, it's a red flag. Again, it shows fear in discovering potential repair issues.
Even when the dealership allows a mechanic to check, it doesn't mean you will buy the car. You should look at the results first. Talk to your mechanic and ask for an honest review of the vehicle.
Over or under the average price tag
You should research the potential cost of your desired model before buying the car. If the amount is higher or lower than average, it's a red flag. If it's too expensive, you can still look for a cheaper option elsewhere. If too cheap, there might be tons of repair issues. You don't want to buy a car that will make you spend more on repairs. So even if it's cheap, it's not worth it.
Negative reviews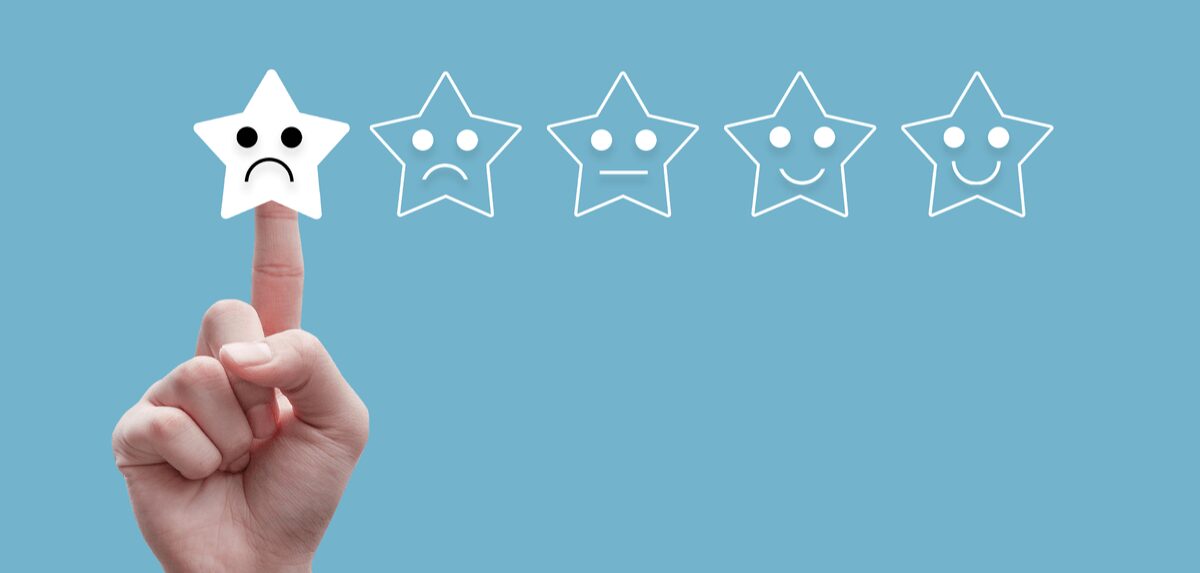 Previous customers won't hesitate to share their views about the dealership. They might say negative things after having a terrible experience. And you can't choose a dealer with tons of negative reviews. Others have warned you about the potential danger, and it's not worth the risk. While there's no such thing as a perfect review, comparing different reviews will give you a clearer image. Make sure you read several reviews first before finalizing anything. Otherwise, you will have an unbalanced view and might make the wrong choice.
There aren't too many options
You can't always expect used car dealerships to offer as many models as you expect. Some are new to the business and they can only afford to invest on a few vehicles to start the company. Eventually, the dealership will grow once it sells more cars. The owner can afford to buy more used cars. If the lot still looks empty, it's a problem. Apart from having limited choices, it also tells you that people don't trust the dealership enough. There would have been more options if the dealership did an excellent job selling used cars.
The salesperson sounds defensive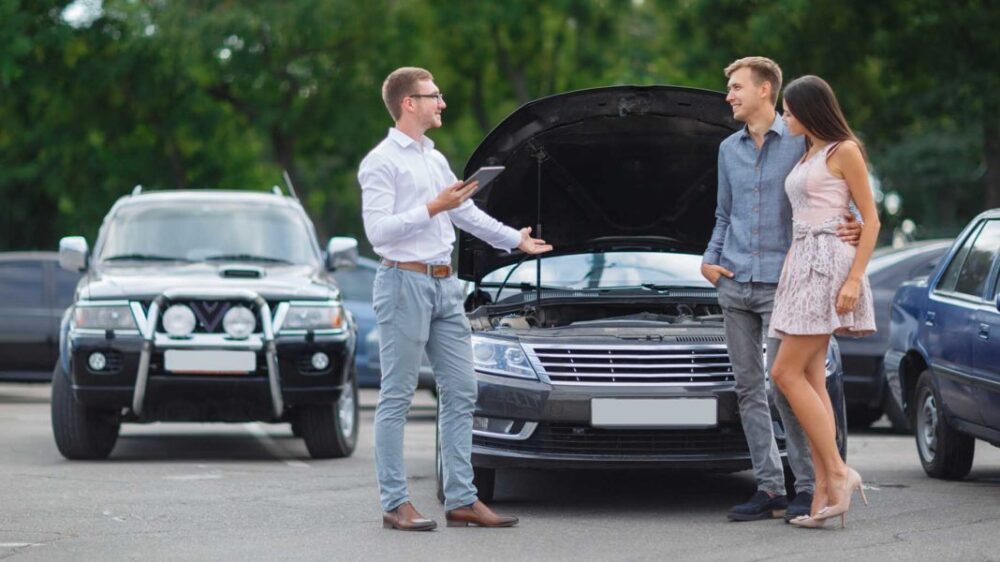 If the dealership is confident with what it has to offer, it's easy to negotiate with anyone. You will receive the best treatment while you search for a high-quality used car. You can ask questions and receive responses. It doesn't matter how many questions you have; the salesperson will be glad to answer. However, if you sense defensiveness, it's a red flag. It shows a lack of confidence on the quality of the cars for sale.
The online photos don't match the real vehicle
False advertising is a big no. Sure, the vehicle is still in an excellent condition, but nowhere near the option available on the lot. It shows the dealership isn't trustworthy. The photos available online must be the exact model on the dealership. There's no reason to hide anything. If the dealership uses a different picture, there must be a disclaimer. Otherwise, you will get out of your way to visit the dealership and see something you didn't expect.
The deals are unfair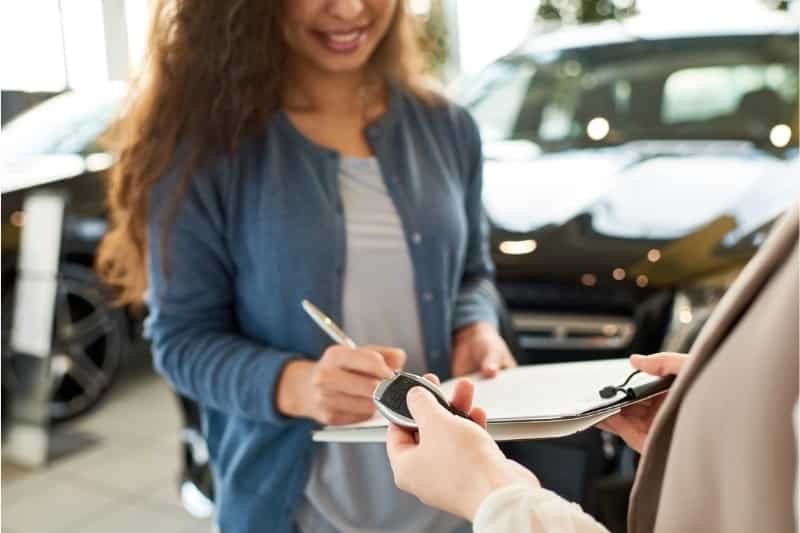 You understand if there's a slight price difference when you look at one dealership. The other option might be cheaper even if it's the same model. However, understand that there could be some differences in quality of both external and internal features. It's the reason behind the price differences. The problem is when you can't even ask for a lower price or the prices are way off. It shows how dishonest the dealership might be. If you decide to pay in cash, you must also receive a better deal. If not, the interest rates must be good enough. Look at every detail before making a decision
Hopefully, you remember these red flags before closing the deal. You should walk away if you dislike how things are going. Besides, you can always find alternatives. If you're unhappy with the partnership, you can always take a different path. If you take your time to look for the right car model, it will last for a long time. Even if it's cheaper, you can still expect it to last long. Start by comparing the dealerships online. Read reviews and create a shortlist. Visit the dealership if you liked what you saw online. Don't drive to a dealership if you see red flags online. You will most likely encounter more problems.