Smartwatches are the newest tech trend, with a variety of models available to fit both your lifestyle and budget. But before you invest in one, it's important to know what to look for and what features will best suit your needs. In this blog post, we'll explore various aspects of smartwatches that you need to consider before purchasing one. From battery life and design to display size and operating system compatibility, there's a lot to think about when selecting a model that meets all your requirements. Read on for our top tips on how to pick the perfect smartwatch for you!
Consider Your Budget Before Buying A Smartwatch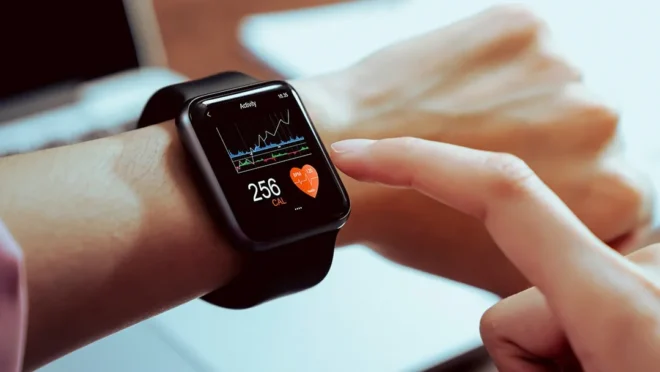 When you're looking at smartwatches, it's important to consider your budget. There are a lot of different options on the market, and the price can range significantly. Some smartwatches can be quite expensive, so you'll want to make sure you're getting the features you want before you spend a lot of money. There are trusted companies that have low smartwatch prices in South Africa for branded watches.
There are a few things to keep in mind when considering your budget for a smartwatch. First, think about what features you really want and need. There are some basic features that all smartwatches have, but if you want something more specific, like GPS tracking or music playback, you'll need to spend more money.
Secondly, consider how often you'll use the smartwatch. If you only plan on using it occasionally, you might not need to spend as much as someone who wants to use it all the time.
Finally, remember that you don't have to buy the most expensive smartwatch to get a good one. There are plenty of great options available at a variety of price points. Take some time to compare different models and find the one that's right for you and your budget.
Purpose Of Getting A Smartwatch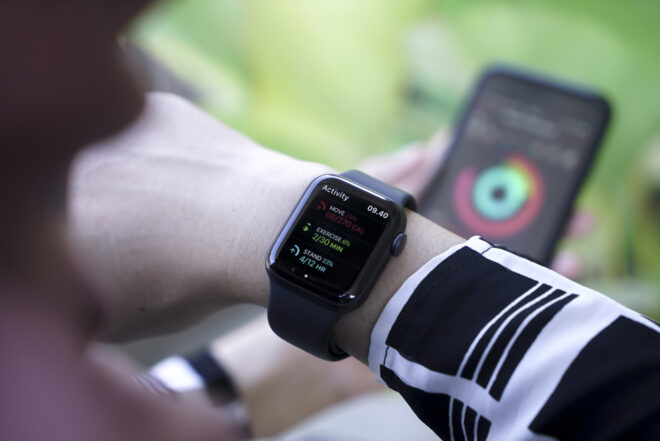 A smartwatch is a wearable device that can perform many of the same tasks as a smartphone, including making and receiving calls, sending and receiving texts and emails, providing directions, and more. Smartwatches are also equipped with sensors that track your fitness activity, such as steps taken and calories burned.
There are many reasons to consider getting a smartwatch. Perhaps you want a device that will help you stay connected to your social media accounts and email while you're on the go. Or maybe you're looking for a way to track your fitness activity, so you can see how well you're doing at meeting your fitness goals. Whatever your reason for wanting a smartwatch, there are a few things you should keep in mind before making your purchase.
First, consider what operating system you want your smartwatch to run on. There are three main options: Android Wear, watchOS, and Tizen. Each operating system has its own strengths and weaknesses, so do some research to figure out which one will work best for you.
Next, take into account the different features available on smartwatches. Some devices offer features like built-in GPS tracking or the ability to make mobile payments using Near Field Communication (NFC). If any of these features are important to you, make sure the smartwatch you're considering offers them.
Finally, think about how much money you're willing to spend on a smartwatch. Smartwatches range in price.
Different Types Of Smartwatches
When it comes to smartwatches, there are a few different types that you can choose from. Each type has its own set of features and benefits that you'll want to consider before making your final decision.
The first type of smartwatch is the fitness tracker. These watches are designed to track your steps, calories burned, and other fitness metrics. They can also often monitor your heart rate and sleep patterns. If you're looking for a watch to help you stay on top of your fitness goals, a fitness tracker is a great option.
The second type of smartwatch is the traditional watch with smart features added in. These watches typically have all the same features as a regular watch but also include things like notifications, activity tracking, and more. If you want a watch that still looks like a classic timepiece but has some modern features added in, this is the type of smartwatch for you.
Finally, there are hybrid smartwatches. These watches combine the best of both worlds by offering the look of a traditional watch with the functionality of a smartwatch. If you want something that's both stylish and functional, a hybrid smartwatch is a great option.
No matter which type of smartwatch you choose, there are a few things you need to consider before making your purchase. First, think about what you want to use the watch for. Do you need it primarily for fitness tracking? Or do you want something?
How To Choose The Right Smartwatch For You
When it comes to choosing a smartwatch, there are a few things you need to keep in mind. Here are a few tips on how to choose the right smartwatch for you:
1. Consider your needs. What do you need a smartwatch for? If you just want something to track your fitness, there are plenty of options out there. But if you want something that can do more, like send notifications and control your music, you'll need to narrow down your choices.
2. Pick the right platform. There are two main platforms for smartwatches: Android Wear and WatchOS. Android Wear is compatible with Android phones, while WatchOS is only for iPhones. If you have an iPhone, you'll need an Apple Watch.
3. Decide on your budget. Smartwatches can range in price from around $100 to over $1,000. It's important to figure out how much you're willing to spend before narrowing down your choices.
4. Choose the right size. Smartwatches come in all different shapes and sizes. You'll want to pick one that's comfortable to wear and not too bulky or small for your wrist.
5. Consider the features you want. Every smartwatch has different features and sensors, so it's important to pick one that has the ones you want and need. For example, if you're looking for a fitness tracker, make sure the watch has a built-in heart rate
Conclusion
Smartwatches are a great way to keep track of your fitness and stay connected while on the go. However, there are many things you need to consider before making the purchase, such as battery life, compatibility with your phone, its features, and price. We hope that this list has helped you make a more informed decision when selecting which smartwatch is best for you!