Conducting a driving test is one of the most stressful occurrences in a young person's life. Everyone who has gone through this process knows how uncomfortable can be. You will certainly agree that facing any sort of test will cause you a lot of headaches. So, we shouldn't be surprised by why so many applicants have problems. If you take a look at some forums where this topic is discussed, you will see it's true.
Thankfully, there is someone from our families to provide us with some crucial advice on how you can pass it without experiencing too much stress in the process. Since we are talking about just one sort of test, being prepared for all the obstacles you can encounter is the most efficient way to make it as smooth as possible. A lot of hard work is needed to pass this test properly.
Well, you should be confident that you will overcome these problems, but that doesn't mean that you need to be cocky about it. Many make the mistake that there is only one sort of driver's license. In case you want to take a look at some others, be sure to click here. To help you to pass the driving test, we would like to provide you with a couple of mistakes that people make.
Without further ado, let's check them out.
1. Not Observing the Surrounding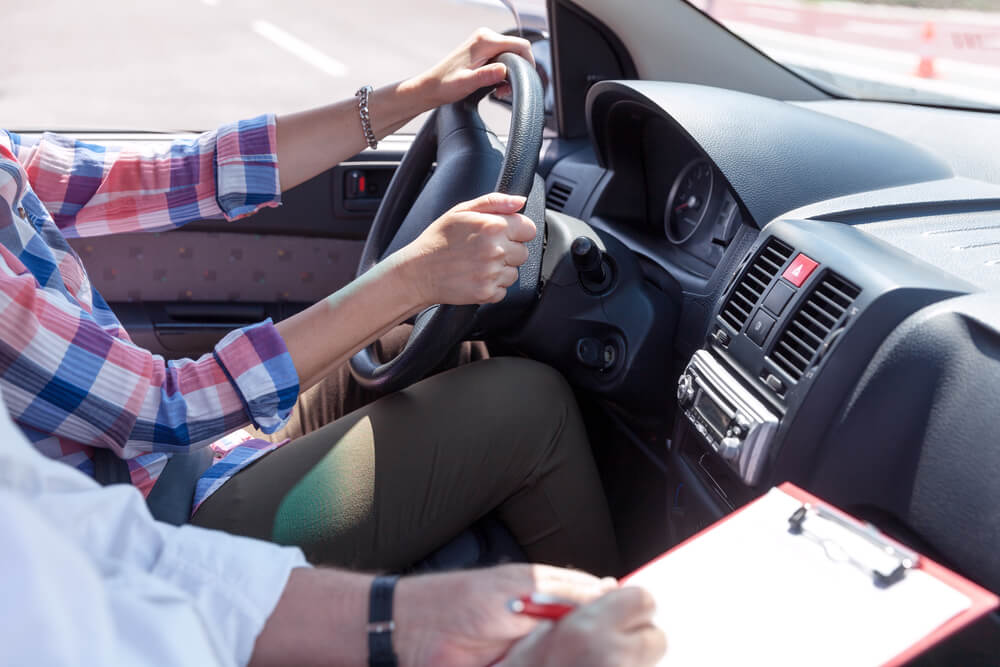 If you take a look at official statistics about road accidents in the United States, you will see that roughly a third of them occur because of drivers not checking their surroundings properly. Thankfully, a trainee is not someone who can cause these problems because the trainer will navigate the vehicle when needed. But that doesn't mean that an applicant shouldn't pay attention to what happens around them.
As you can presume, this is one of the red flags that the trainee is not prepared to enter the traffic on its own. Therefore, chances are that this occurrence will mean that the person in question will need to undergo the test once again.
2. Not Following the Signs
One of the crucial factors of quality driving is paying attention to the signs on the road. Not only that you can cause a big line behind the vehicle, not following these carefully can cause a traffic accident. One of the commonest signs out there is a stop sign. It indicates that the driver should stop the vehicle immediately, and check whether there are people on the crosswalk. Not stopping is an offense.
Naturally, experienced drivers will not fail to comply with these rules. However, it is quite common for the trainees to overlook these signs. Even though there is no chance for them to cause an accident, that doesn't mean that instructors will look at it from the positive side. In most cases, the trainee will get a new date for the test.
3. Not Using Mirrors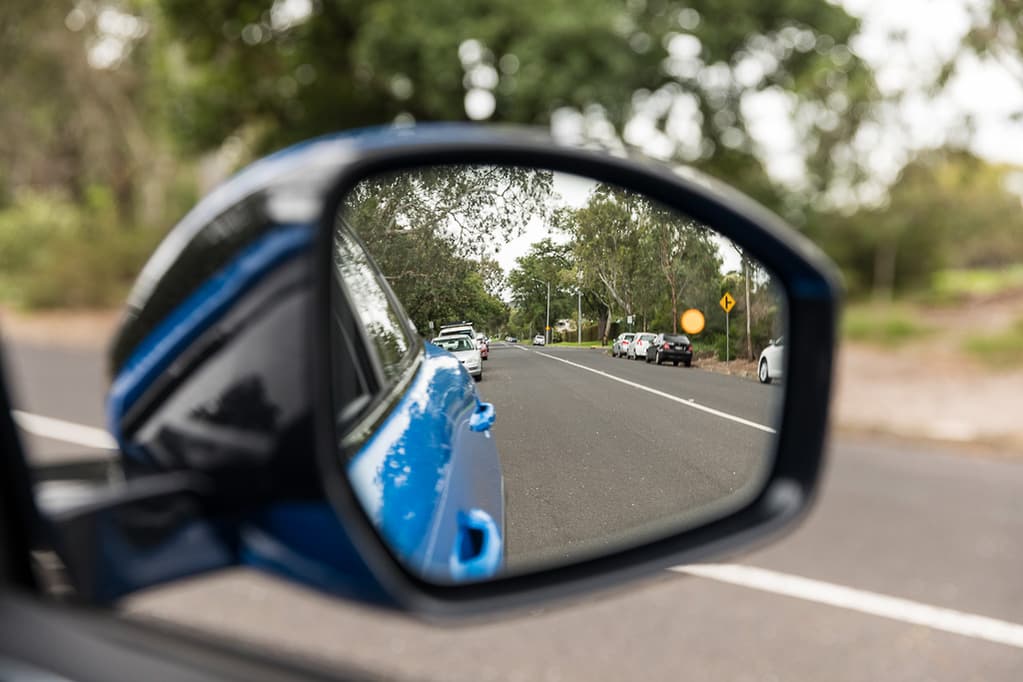 Rear mirrors are there for a reason. We cannot stress how important is to use them frequently. However, using them when chancing the direction is something that you cannot do without. We are talking about blind spots and how dangerous they can be if the driver is not focused. According to statistics, this is one of the main causes of fatal outcomes.
So, be sure to pay attention to them at all times. By paying attention to them frequently, you will prevent any potential danger. Every applicant knows that this is one of the things their instructors insist on. Therefore, not doing that usually triggers the reaction on the behalf of the instruction.
4. Aggressive Braking
Pretty much every new driver out there has the habit of driving as slowly as possible in situations where they are not sure what needs to be done. Besides this trait, we can see that a lot of them are prone to aggressive braking. It happens in a situation when the vehicle is going at a higher speed, and there is a stop sign or long line of vehicles in front.
Instead of braking properly, at a certain distance, many of them will have an aggressive approach. When someone does that on a test, this is a clear indication that the applicant is not sure of its capabilities when it comes down to this aspect. Therefore, be sure to practice it as much as possible.
5. Improper Signaling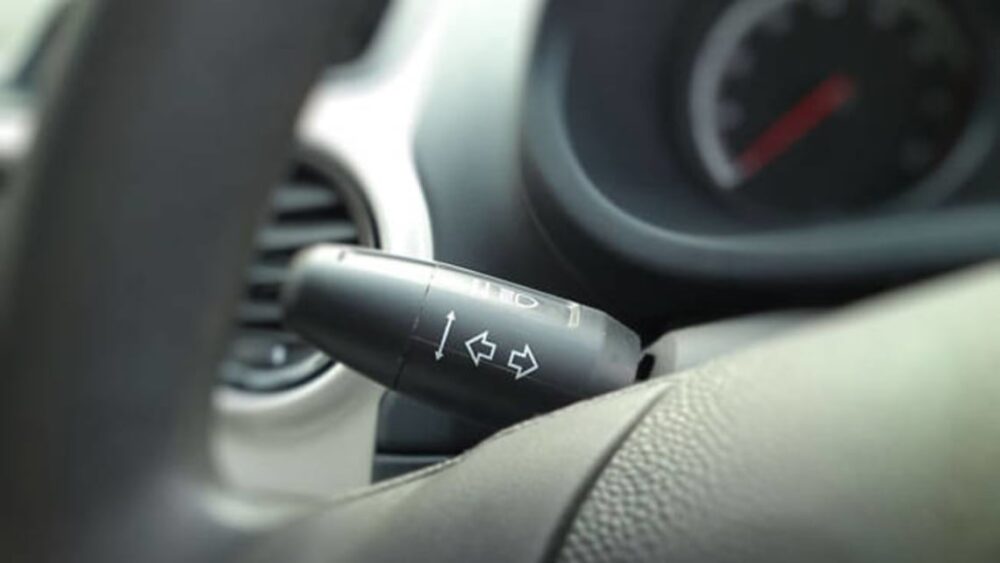 In some moments, the person behind the wheel will need to signal some of the actions he or she is about to do. It's crucial because this is an indication of what you are about to do, and other people should be perfectly aware of it. Otherwise, there are a lot of problems that can occur as a result. One of the main reasons for traffic accidents is improper signaling, any experienced chauffeur will confirm that.
Plus, you need to make sure that the signal is made on time. Signaling too late or soon is a no-go. In case this is something that occurs many times during the test, the chances of passing the test will be the absolute minimum. So, make sure what are the moments when you need to do it.
6. Being Distracted
Last but not least, we would like to talk about the dangers of distractions. It means that you shouldn't have any sort of device in your vehicle that will attract too much of your attention. For instance, we are talking about mobile phones. Alongside that, it is important to pay attention to a wide array of different things that can ask for too much attention from you, so you cannot focus on the road.
We can see that instructors have zero tolerance for this. So, have a good night's sleep before the test, and understand what is needed to complete the exam properly. By doing that, you can ensure that the complete process will be done correctly.
Summary
We will all agree that as soon as you finish this exam the better. Here, we've provided you with a couple of common mistakes. Understanding and preventing them will ensure your success.