The technology is growing and changing so fast these days. And it seems to be great at first – the world is improving and growing rapidly on the technical side and it makes our lives much easier. But what if some gadgets evolve faster than the others, does that create a problem?
Actually, it does. If you are using an Apple's MacBook Pro or any other laptop with a USB Type-C, you are probably in a high need for a USB-C hub that can offer you the usual USB, Ethernet, HDMI, MicroSD, SD card slots and many others.
To help you solve this problem and get back to working easily and efficiently, we created this overview of various USB-C hubs that are different by their price, design, port number, speed, and many other aspects. Here is a list of the best USB-C hubs.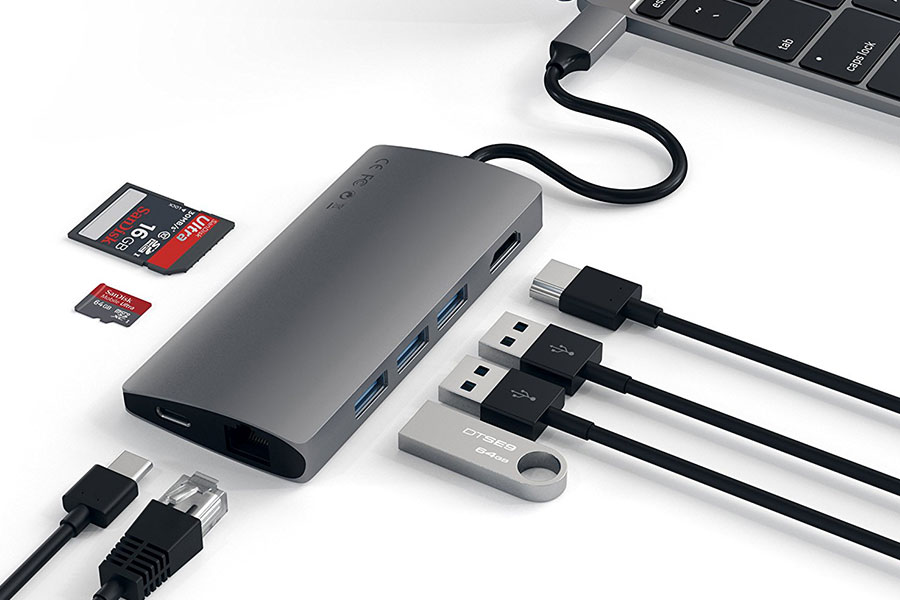 This one is believed to be one of the best ones. The variety of ports that it can offer is just amazing: Ethernet, HDMI, three USB 3.0 ports, MicroSD, and SD card slots. It's easy to use, super small, easy to travel with, and does not require any kind of installation. The design is both nice to look at and comfortable to use: you'll find enough space to plug anything you need.
Price: $79.99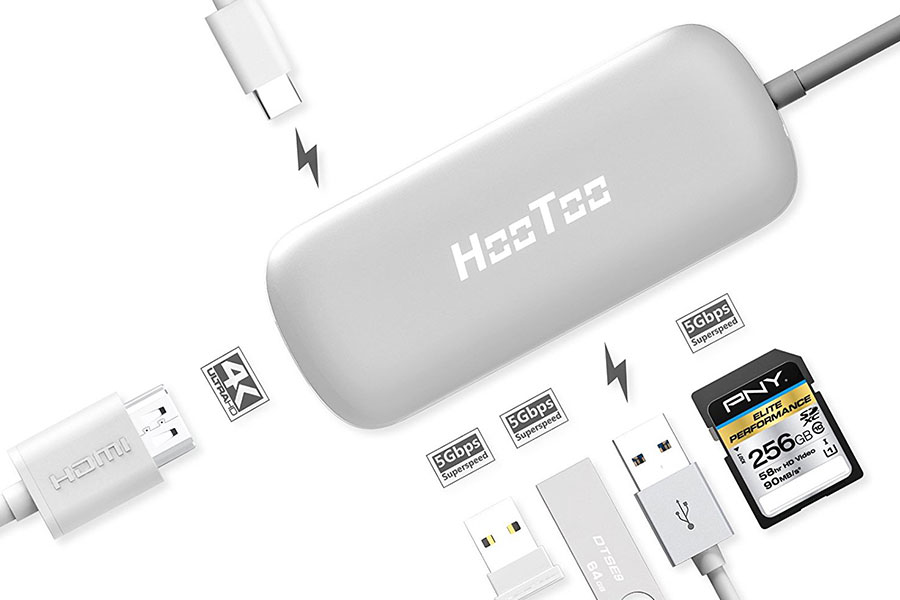 If you don't specifically need the Ethernet port and could easily live without it, then this is another great, yet cheaper version of USB-C port hub. It charges quickly, still has all needed slots like USB 3.0 ports, SD card slot, and HDMI port. The design is sleek, has a 2.5D unibody aluminum alloy ionized finish and comes in three different colors: silver, gold, and grey.
Price: $34.99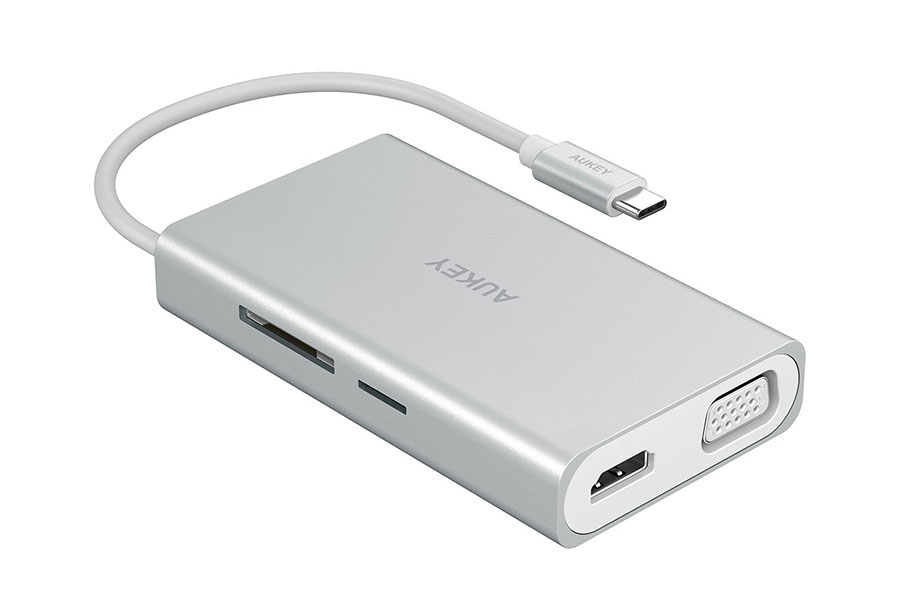 Another awesome version that has an amazing selection of ports: Ethernet, 4K HDMI, VGA, two USB 3.0 ports, SD, microSD card slots, and a 100W Type C charging for MacBook Pro or other compatible USB Type-C PD laptop. Although the design is not thought through: there is no chance you could use both SD and MicroSD card slots at the same time.
Price:
$64.99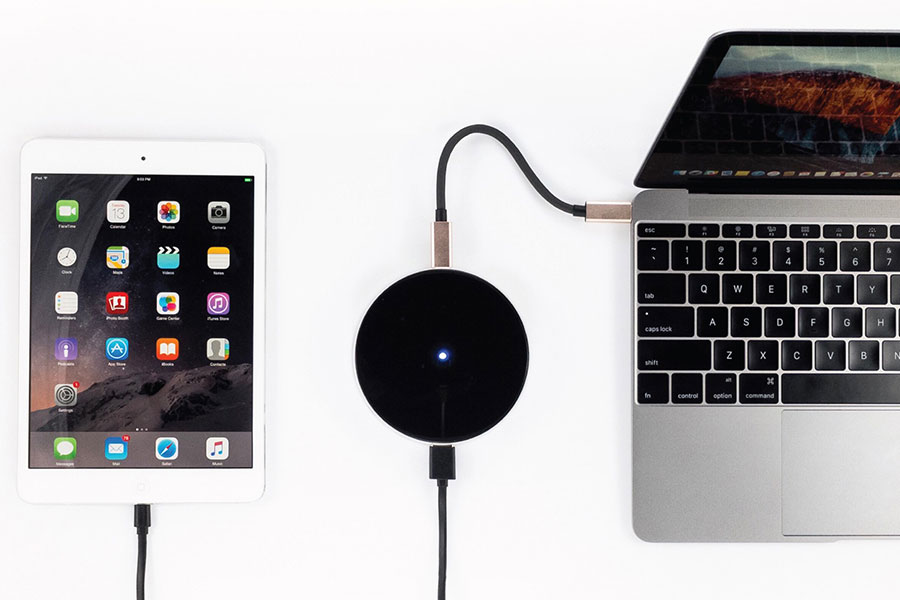 The first argument why you should buy this USB-C hub is definitely the modern, seamless and sleek design. The hub is lightweight and convenient to use – all the ports are in the right place and easy to use at the same time. With this hub, you'll have two USB-C ports, two USB 3.0 ports, SD card slot, HDMI port, and one mini display port.
Price: $134.99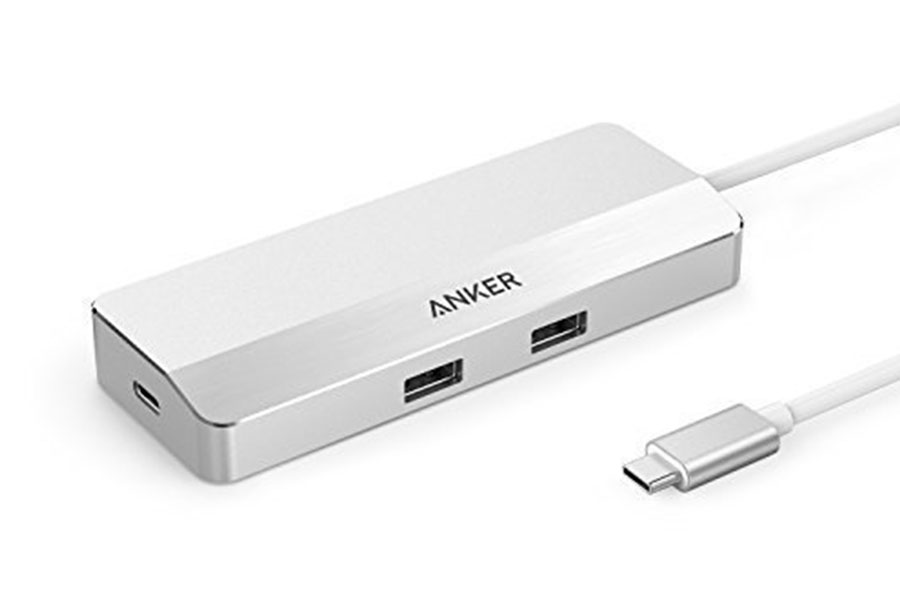 You'll definitely notice the sturdy design and metal case of this hub – therefore it's durable and can be carried around while you travel with no special worries. It comes with two USB 3.0 ports, 4K HDMI port, SD card port, Ethernet port, and a USB-C input port.
Price: $75.99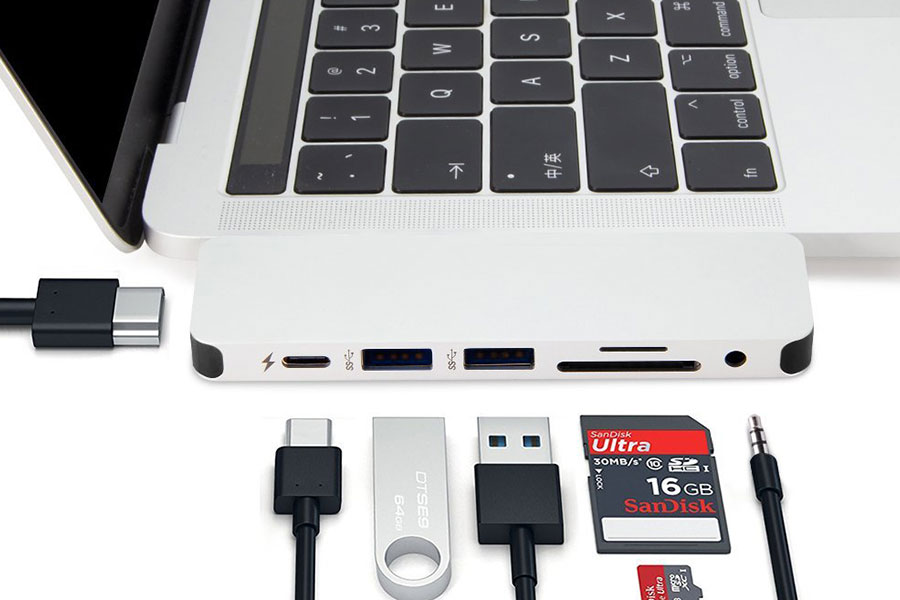 This hub has the main difference between all others – you can attach it directly to your laptop and save some desk space. Although this might come as an advantage for some, it can also become a disadvantage when it comes to plugging your stuff in. Also, it seems like it lacks some stability when connected to a laptop.  
Price: $79.99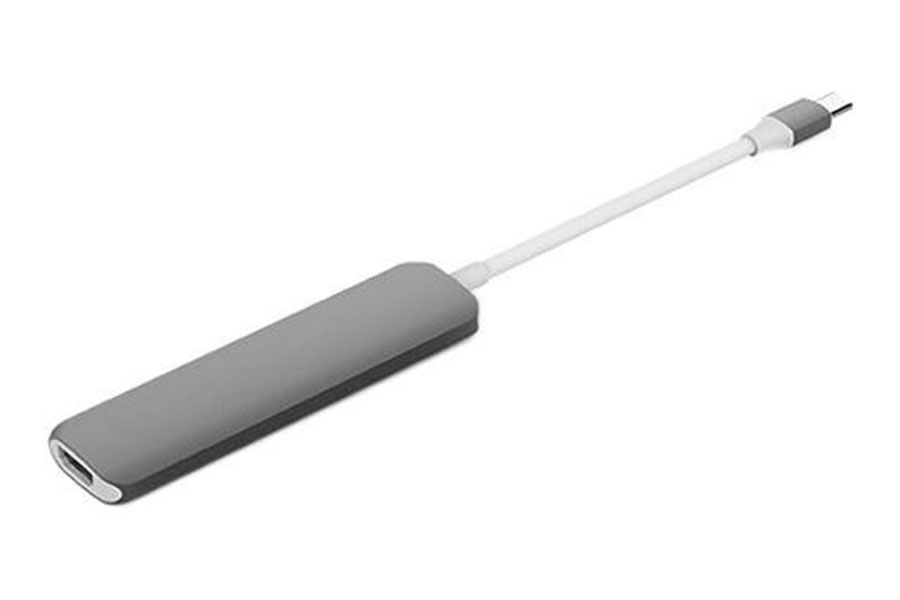 It's small and compact, so travelers will like this one. It comes with 4K HDMI support, two USB 3.0 ports, and one USB Type-C port. Thanks to the 4K HDMI support, you are capable to attach another monitor to the device and watch the 4K quality view. On the other hand, this model does not have an Ethernet port or SD card slots.
Price: $59.95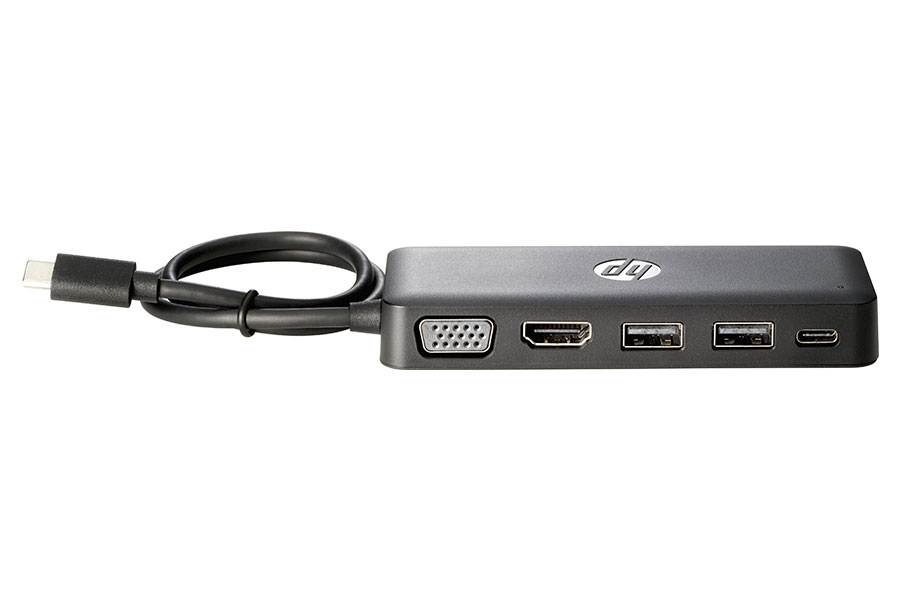 While it surely has HDMI, VGA and two USB ports, but with small design comes a smaller quantity of ports and slots – this one does not have SD cards slot. The outer design also doesn't seem very trustworthy or sleek – the plastic makes it look cheaper.
Price: $49.00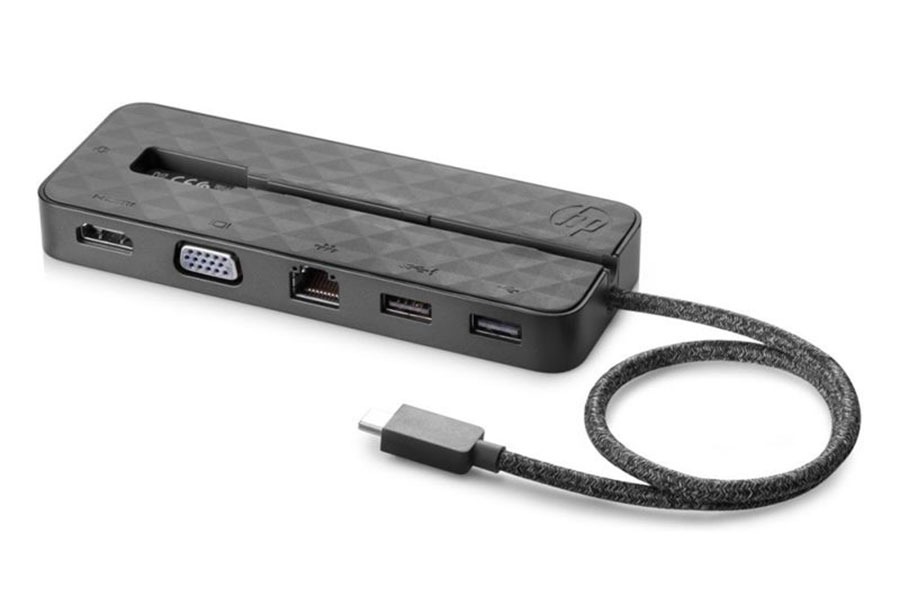 If you have always been in need of an extra long USB-C cable with integral storage, then this one might be just for you. The hub doesn't have any SD card slots and the pass-through charging is kind of slow, but it still has VGA, HDMI, Ethernet, USB 2.0, and 3.0 ports.
Price: $129.99
This one is a great choice for Apple fans who do not need a wide selection of ports – just the main ones. If having only HDMI, USB, and USB-C ports suit your needs, then this can be the hub for you. Another thing to have in mind before buying this one is a pretty slow pass-through charging.
Price: $69.00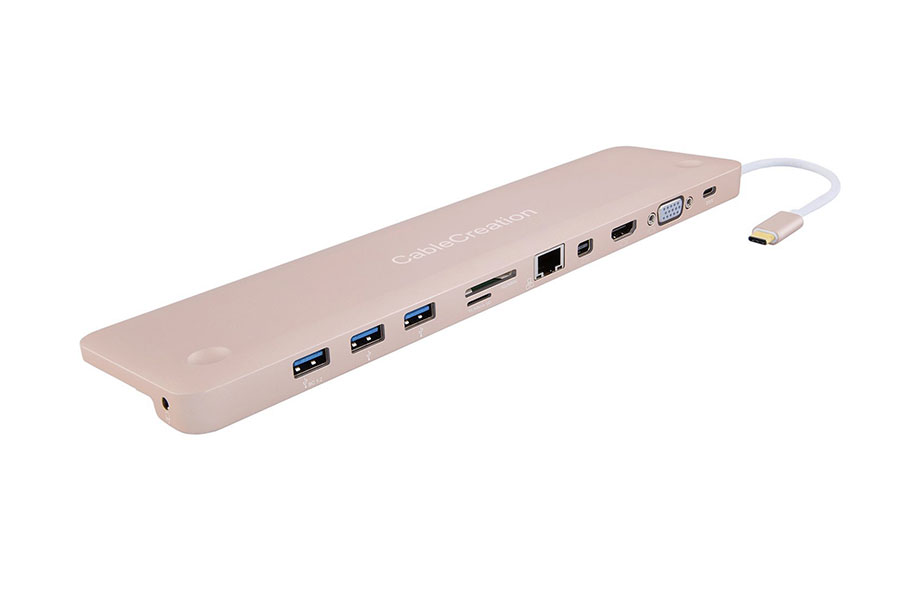 A great selection for those of you who are in need of a very wide range of ports and Thunderbolt 3 compatibility. With this hub, you'll get this huge selection of ports: multiport 4K adapter, USB 3.0, HDMI, VGA, mini display, Ethernet, Stereo, SD card, Micro SD card, and USB-C female charger adapter.
Price: $109.99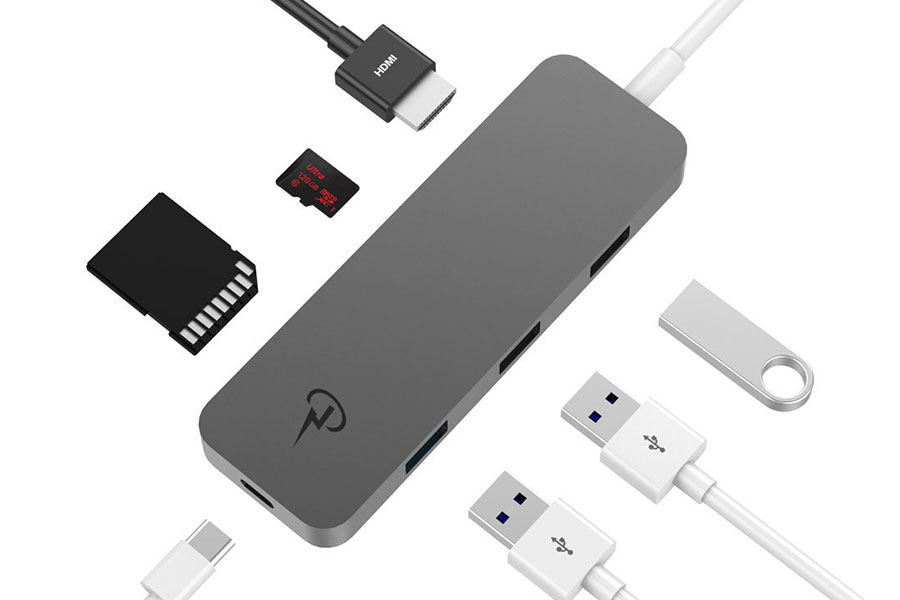 It comes with a sleek and slim design that looks great and saves you some desk space. The outer metal material creates an amazing design and looks durable. The hub has 7 ports that are easily reachable: HDMI, three USB 3.0 (3.1 Gen1), SD card reader, Micro SD card reader, and a USB-C power delivery port.
Price: $69.99