There are a lot of people who choose Apple's products for their high quality and snappy performance. Moreover, the brand itself lets the user feel more innovative or a higher-class just because they have a premium device with an Apple logo.
While the MacBook Pro is surely premium and works like a charm, many people out there have pointed out that it's overpriced. The specs inside considering the built quality shouldn't make the MacBook Pro so expensive, but the Apple logo does. Here are our top MacBook Pro competitors and overall best laptops that you should consider getting instead of MacBook Pro.
Dell XPS 13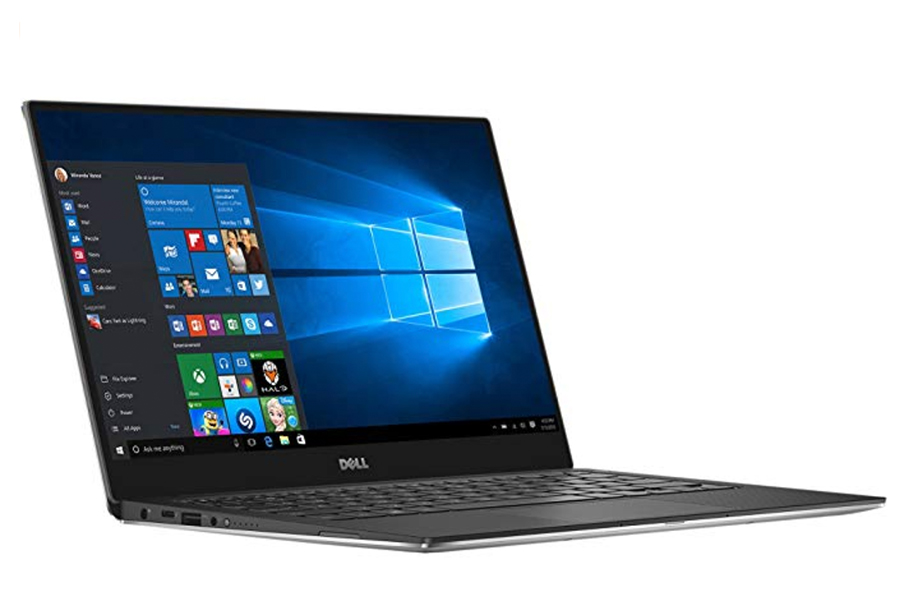 Dell XPS 13 has gotten a lot of praise throughout the year to be probably the best laptop ever built. What made that was the quality of the device for a reachable price. Looking at the laptop it might not seem anything fancy. But on the inside, you find everything you ever needed in a laptop. It has 8th generation Kaby Lake-R processor, 3 USB-C ports, microSD slot and many other tricks up its sleeve.
Moreover, like any other laptop featured in this list, it comes with the Windows 10 operating system, which has many perks of its own. It's also incredibly portable – weighing in at just 2.67 pounds (1.21kg), so not only is it less expensive than Apple's MacBook Pro, but it also weighs less. What really made the reviewers on social media fall in love with this device is the almost bezel-less display. The laptop features InfinityEdge panel, which makes bezels almost disappear.
The only downside to the computer is its camera placement. To achieve the InfinityEdge panel, the camera has been relocated somewhere else… Beneath the keyboard letter. While it's not really the most convenient place for your computer camera to be, but at least it solves the privacy fears many people have that they can be filmed by someone else.
On a technical note, base model costs around $1000. It gets you 8GB of RAM, 128GB SSD storage 1080p non-touch display and quad-core Intel Core i5-8250U processor. Well, of course, you can beef up your laptop with extra $1300. Doing so you'll get Intel Core i7-8550U, 1.8GHz (4Hhz with Turbo Boost), 16 GB of RAM, 1 TB SSD storage, and a stunning 4K display.
Microsoft Surface Book 2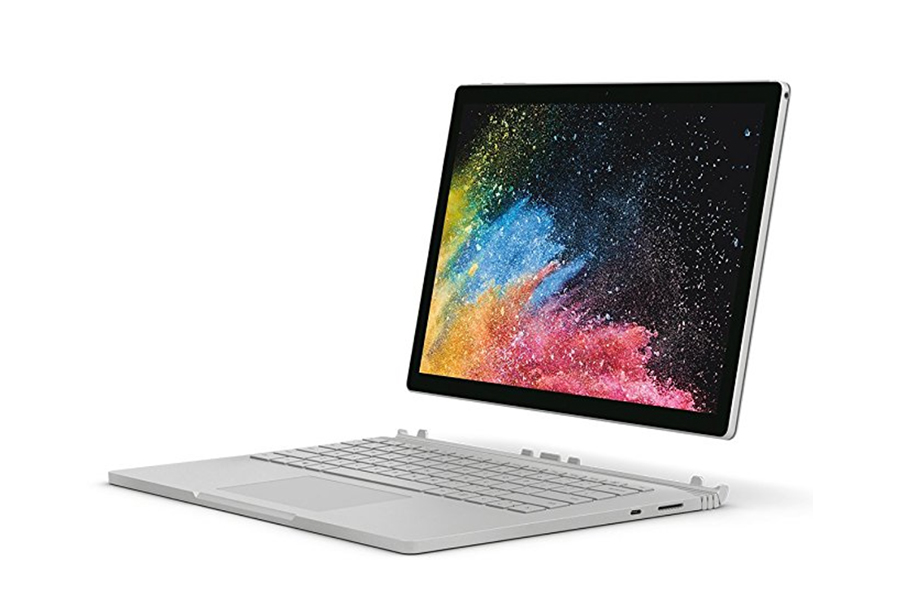 Watching the Microsoft unveil their original Surface Book everyone was astonished by their ability to create an entirely new PC category. The 2-in-1 in the laptop was introduced a new innovative standard brought by the Microsoft. Two years later Surface Book 2 was introduced packing more punch than the latter on the performance side.
Visually Surface Book 2 looks just like the original with the slick and premium design. What makes it the most distinguishing from all other laptops out there is the modular display which can be taken off the keyboard and acts as the most powerful tablet out there. Moreover, the stylus and the things you can do with it make the whole device in general look like from the future. It's a perfect fit for all the creative people who need flexibility and power.
The computer comes with many different configurations. The base model starts at $1500 comes with 7th generation dual-core Intel Core i5-7200U with integrated graphics, 8GB of RAM, 256GB SSD. You also get an ultra-sharp 13.5-inch display running at 3,000 x 2,000 resolution (267 PPI).
Although with a whopping $3000 you can beef up the device even more. You'll get an 8th-generation quad-core Intel Core i7-8660U (the fastest available), Nvidia GTX 1050 GPU, 16GB of RAM and a 1TB SSD. Furthermore, for display, you'll find an ultra-sharp 13.5-inch display running at 3,000 x 2,000 resolution (267 PPI).
Lenovo Yoga 920
If Microsoft Surface Book 2 is probably the best 2-in-1 device, then Lenovo Yoga 920 might be the second. What makes it that is the 360-degree hinge, making the laptop more versatile for various tasks.  Lenovo Yoga 920, like other laptops listed here, looks and feels premium thanks to a metallic finish. It has a thin yet sturdy feel to it, weighing 1.37kg.
Overall 2-in-1 laptops without detachable screen struggle to offer a good tablet experience. The laptops that can turn into a tablet-like device are a bit bulky because the keyboard is left on the back of the device. Luckily, Lenovo managed to address this with its 920 models. They made sure that the laptop is thin enough to make it feel like a tablet. While there's still a keyboard on the back of the tablet mode, it still feels a lot better than with other convertibles.
While being so thin, the Lenovo 920 still manages to offer more ports than the MacBook Pro 2017. It comes with a headphone jack and 2 USB-C ports and a USB 3.0 port. The fact that it still features one full-size USB port means there's some flexibility here for using legacy devices, as well as memory sticks.
There are 3 models of the laptop. The base model comes with an Intel Core i5-8250U processor, 256GB SSD, 8GB RAM and a 13.9-inch 1080p touchscreen display. All that and an Active Pen stylus for $1199. You get the second model for $1549 which features everything above but has a faster Intel Core i7-8550U processor and 512GB SDD.
Finally, the supreme version with i7-8550U processor, 16GB RAM, up to 1TB of storage and a UHD (3840 x 2160) screen can cost you around $1999. Considering the specs and price of each of the models the base version offers the best overall deal. While other configurations might be a bit pricey, they are still worth the money for the quality of device you're getting.
Razer Blade Pro 2017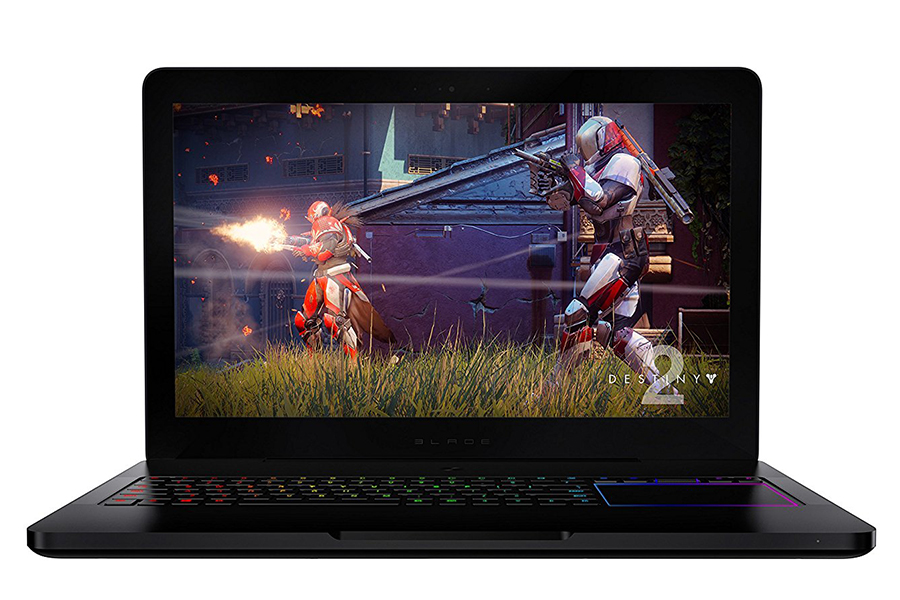 Razer is well known for their high-quality gaming peripherals and systems. Blade lineup is a signature for Razer's outstanding design, performance, and price. Throughout all of the Razers products, Razer Blade Pro is a King of gaming laptops.
The only problem is that it comes with a massive price tag. Really, it's quite expensive, but it has proven its worth many times. Legends have it this is a device you seek when all your other gaming laptops turn to dust (not literally) from hardcore usage.
The laptop is clad in black aluminum, with a bright and glossy screen, pulsing keyboard and matte black interior. Without a doubt, it looks luxurious. Despite that, this laptop is built as a sturdy, durable, reliable and heavy tank. Literally. It weighs almost 8 pounds.
For gaming, this laptop is truly the king. Any game you'll throw at it, the Razer Blade Pro will devour it like a black hole and will ask for more. The device also has 3 USB ports, 1 USB type-C port, an SD card slot, an Ethernet port, an HDMI port, a headphone jack and a Kensington lock. Wireless connectivity includes 802.11ac Wi-Fi provided by a Killer Networks wireless card, and Bluetooth 4.1.
The base model of 17.3-inch Full HD non-touch is equipped with an Intel i7-7700HQ Processor with Hyper-Threading 2.8GHz / 3.8GHz, 16GB of RAM, 256GB SSD + 2TB HDD and an NVIDIA GeForce GTX 1060 graphics card. Which costs you a hefty price of $1999.
If you can spare $2700 more, you'll get yourself a beast. It will come with a 17.3-inch 4K touchscreen, an Intel i7-7820HK processor, 32GB of RAM, a 2TB solid state drive. Finally, the Nvidia GeForce GTX 1080 graphics card will allow you to play anything your heart desires. All that for only $4699 in total. There goes your new car.
HP Specter x360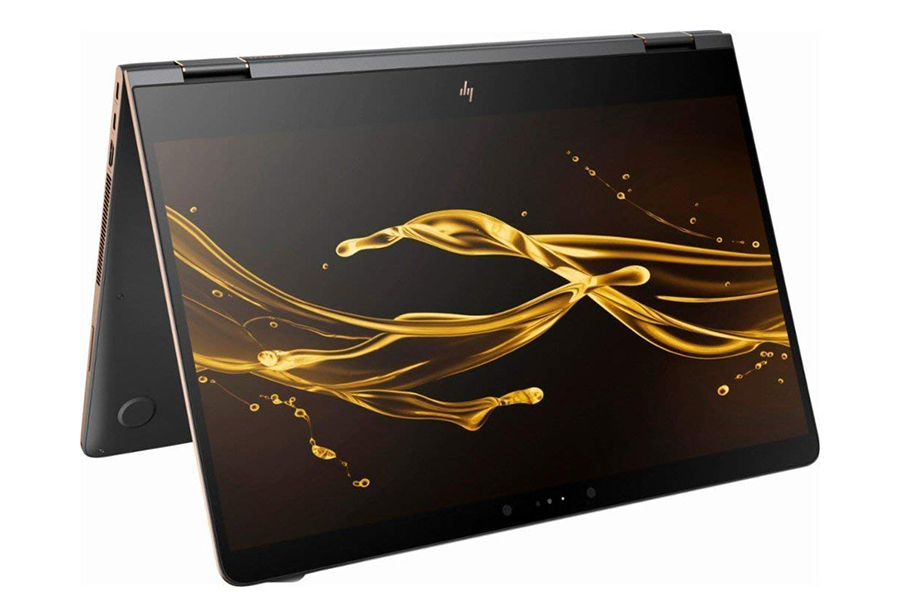 Like Lenovo Yoga 920, the HP Specter x360 is one of the thinnest and lightest 2-in-1 laptops, with small bezels on the display. It also features a 360 design, which allows the device to be used as a tablet or as a laptop. On the other hand, while the design is amazing for people who want a thin and light laptop with long battery life, the design has some structural rigidity.
It's very well-built, with high-quality materials, but the lid and bottom give just the slightest bit under pressure. Yet it's not something you should worry about it since it's not enough to damage the laptop's longevity in any way. If you want more tank-like rigidity, go for Lenovo Yoga 920.
Connectivity with HP Specter x360 is quite versatile considering its thin design. It has a micro-SD card reader, headphone jack, a single USB-A 3.1 port and two USB-C ports with Thunderbolt 3 support. The latter means that the laptop can be connected to an external GPU to provide more powerful gaming options. It also has the ability to be connected to a greater array of monitors and high-speed peripherals. Sweet huh?
Overall, the HP Spectre x360 is a wonderful 2-in-1 and comfortable laptop. It's easy to carry it around and use for the whole day without the need to charge it. Moreover, it works excellently as a tablet or a computer.
There are 6 models of the device. The base model starts at $950. It offers an 8th generation Core i5 processor, Intel UHD Graphics 620 (8 GB), 8 GB of RAM and 256 GB SSD storage. The display you get is 13.3″ diagonal FHD IPS micro-edge WLED-backlit touchscreen with Corning Gorilla Glass NBT (1920 x 1080).
If maxed out it costs you $2,299.  You get an 8th generation Intel Core i7-8705G + Radeon RX Vega M Graphics, 16GB of RAM, 2TB SSD and a 15' 4K UHD display (3,840 x 2,160 or 331 PPI).
Huawei MateBook X Pro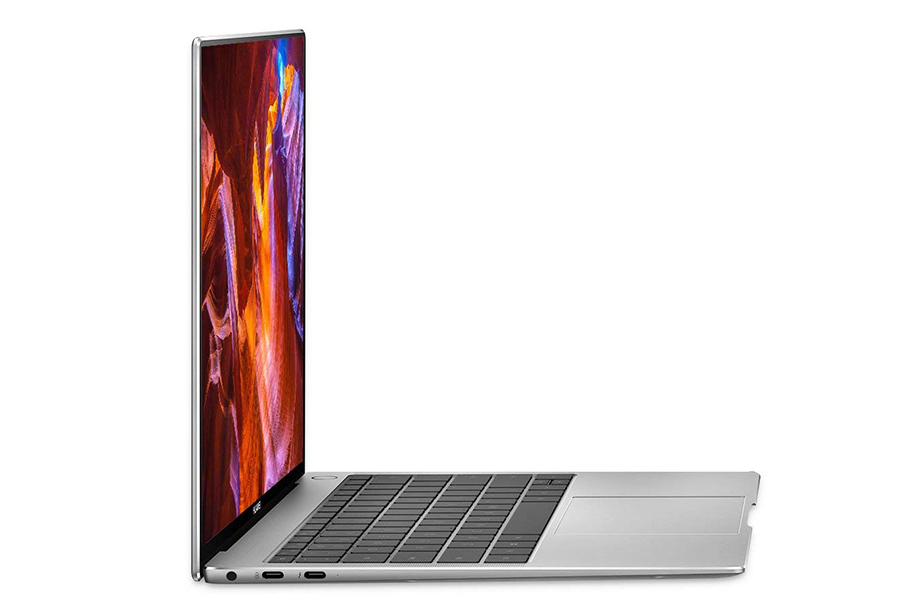 This final laptop listed here by Huawei is here for a reason. This is the laptop also known as a MacBook Pro killer and there is a reason for that. The laptop looks and feels as luxurious as any other premium laptop. It features a slim aluminum chassis, a spacious touchpad, amazing battery life, speedy boot, and processor.
In real life action, the slim and lightweight MateBook X Pro can be easily used throughout the day while you're running through your meetings and carrying it in your backpack or a tablet sleeve. It's been created for an active use during the day and it certainly does that and quite more.
Another fantastic thing about the laptop is its Apple-magic opening. You can open the device without needing to hold down the bottom half.  Like Apple, there's a full-size keyboard that's backlit and spill-proof and has enough travel distance for such a thin laptop that you might even think you're typing on a MacBook Pro.
There's also a fingerprint scanner to help you out logging in your computer. The display is also something similar to Dell XPS13. It features the breezeless display with a 91% screen to body ratio. This was done by relocating the webcam to a dedicated keyboard letter, just like with Dell XPS13. Lastly, along with the Gorilla Glass protection, the screen has a 3K resolution.
The base model comes with an 8th generation Intel Core i5 processor, 8GB of RAM, a 256GB SSD and an Intel UHD Graphics 620 GPU inside for $1199. If you're feeling more power hungry, you can get an upgrade. It comes with a double storage and memory, bumped up graphics to an MX 150 GPU with 2 GB GDDR5 and get 8th generation Intel Core i7-8550U processor. Only for $1499. Just for comparison, same configuration MacBook Pro would cost $2299.
Conclusion
Overall, there are a lot of laptops to choose from. While some might be better than others, in the end, it all comes to what you'll be using your laptop for. In general, it's always better to choose a more premium laptop if you have enough money. Doing so will get you a more durable device that lasts longer.
This was just our short intro about the top MacBook Pro competitors. These laptops aren't cheap, so make sure you'll run a research of your own before taking action. Either way, we believe that in the end, you'll manage to find a deal that suits your needs.