Nowadays, people want to be independent. They want to be freelancers or at least work remotely. One of the reason is traveling. Today, you can easily find plane tickets from one place to another and prices are affordable almost for everyone. Just put everything in your backpack and move!
But to do that, you need to have one. So as you can see, today we are going to talk about a backpack, specifically about Tortuga's Outbreaker.
Those who travel a lot probably know that Tortuga makes quality backpacks and probably they are one of the best in the industry. For the fact that you are here probably means that you're thinking of buying a Tortuga Outbreaker Backpack.
This backpack was released in late 2016 but it is still a great bargain to this day. It has many great features like waterproofing, lockable zippers, opens like a suitcase and much more. However, if you are still not sure about buying this backpack maybe this review will help you to decide.
A Quick Story Behind Tortuga Backpacks
The company's origins can be traced back to 2009 when the co-founders of Tortuga Backpacks decided to go on a trip together to Eastern Europe. Before the trip, they spent a lot of time researching the best backpack but they were unable to find the right backpacks which would satisfy their urban travelers' needs.
The hiking backpacks where disorganized and not appealing in urban areas and as for suitcases, they are not made for long travels. Thus, Fred Perrota and Jeremy Michael Cohen decided to design their own backpacks which turned out to be probably the most enjoyable ultimate travel backpacks.
Tortuga Outbreaker Overview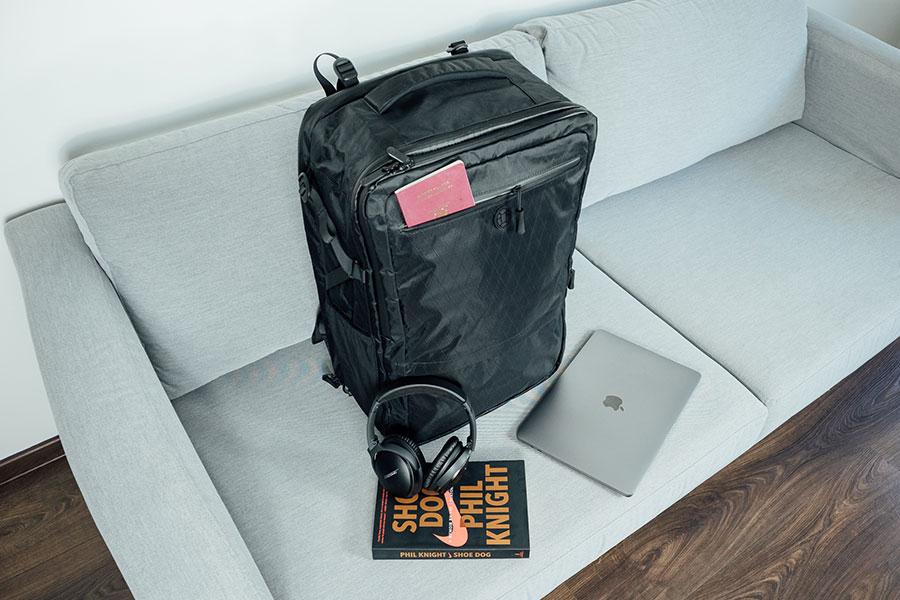 Tortuga Outbreaker backpack was made by travelers for travelers. There are two models that mainly differ in size and price. There is a smaller one with 35L capacity and the bigger one with 45L capacity.
The 35L Tortuga Outbreaker is designed in such a way that it would fit carry-on luggage requirements on the strict budget airlines.
Size in inches: 20.3″ x 12.9″ x 8.2″

Size in centimeters: 51.6 x 32.8 x 20.8 cm

Weight: 4.6 lbs. (2.15 kg)

Laptop: up to 15″

Tablet: up to 13″

Fit: 16-19″ torsos

Price: $269 (Free shipping in the USA)
The 45L Tortuga Outbreaker is a bigger version and is better for longer travels as it accommodates more stuff in it.
Size in inches: 22″ x 14″ x 9″

Size in centimeters: 56 x 14 x 9 cm

Weight: 5.1 lbs. (2.3 kg)

Laptop: up to 17″

Tablet: up to 13″

Fit: 16-20″ torsos

Price: $299 (Free shipping in the USA)
If you are a lighter traveler and want to take your bag into the plane with no fee, you can choose the smaller version. However, the 35L and 45L backpacks have the same features. Also, the bigger version costs only $30 more so why not get 10L more?
Features of the Tortuga Outbreaker Backpack
Front Loading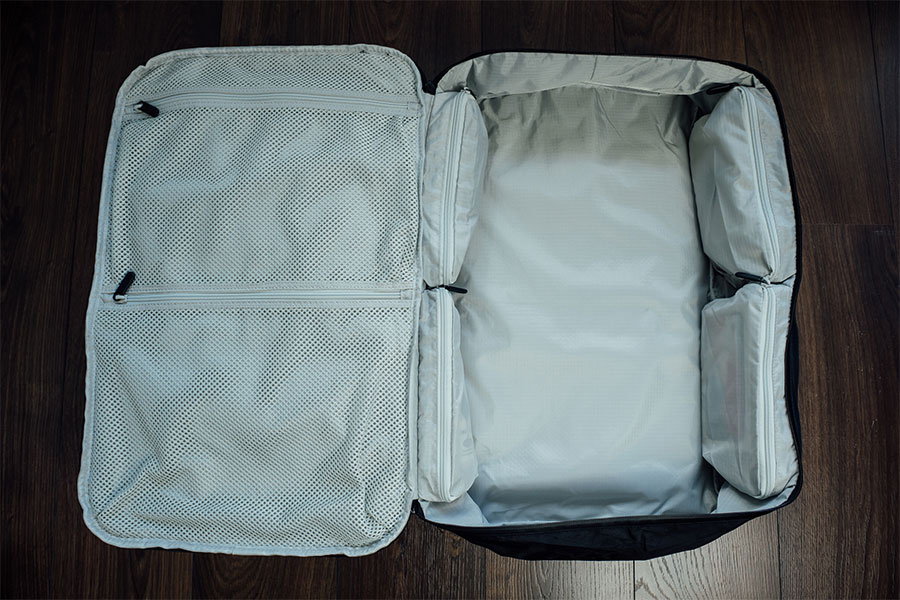 The Tortuga Outbreaker backpack has a large main compartment which can open up like a suitcase. This is much more comfortable and practical for urban travelers because you can easily reach everything in your bag without taking everything out like it is done on the hiking backpacks. Also, it gives room for maximizing packing space which is beneficial for us, right?
X-Pac Waterproof Sailcloth
Now, you will not be afraid of the rain while exploring the city. This backpack has four-layers of waterproof sailcloth which is really hard to scratch or tear. Therefore, it will offer the lightweight protection needed for your belongings.
Hiking Backpack Style Shoulder Straps and Padded Hip belt
Every different style of backpacks has their advantages and disadvantages. It seems like Tortuga took all the best things from different backpacks and designed the one ultimate traveling backpack. As for the shoulder straps, they really remind me of the hiking backpack straps.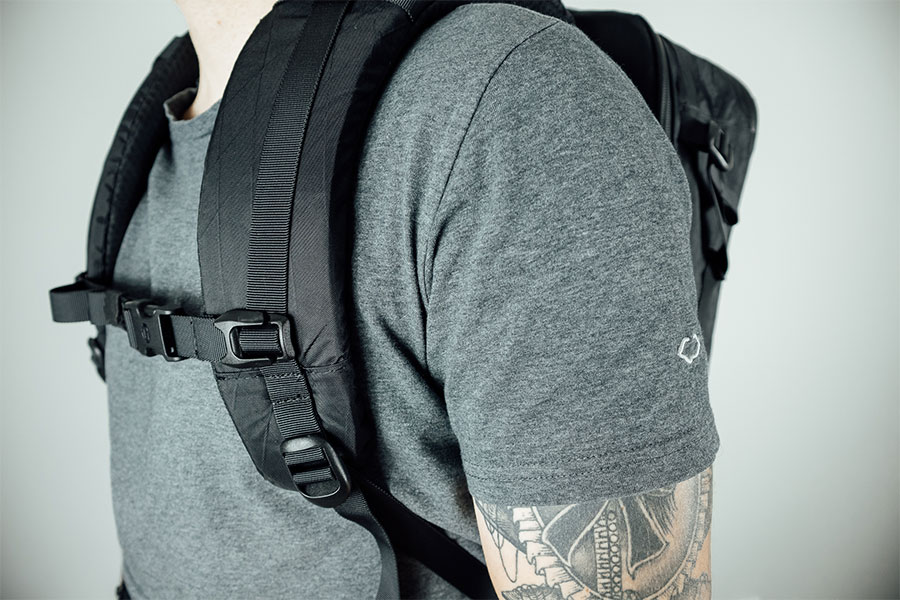 The suspension system of the backpack is adjustable for different torso lengths so you will find it comfortable to carry. The shoulder straps have thick padding which makes it more comfortable to carry heavy loads because those paddings do not rub on your shoulder. At the back of the backpack, there are also some thick paddings and some openings left for your back's air ventilation.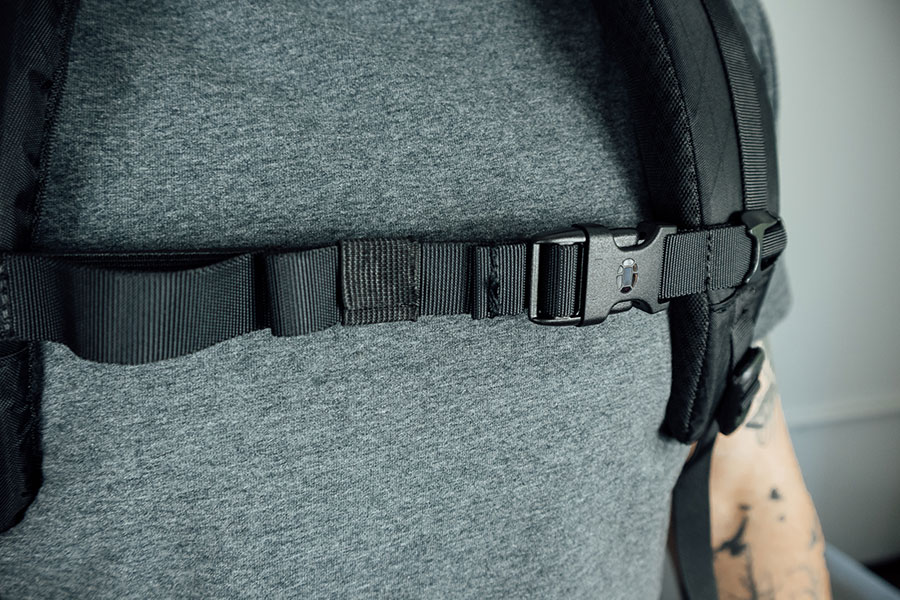 Also, there is a padded hip belt which is detachable. It transfers 80% of the bag's weight to your hips, taking the load off your shoulders. It makes it much easier to carry a heavy backpack for long distances. There you can find two pockets where you can keep your passport, phone or any other small item.
Carry-on Sized
45L in many airlines is the maximum carry-on size allowed. Therefore, you will be able to take this backpack anywhere with you. The design of the backpack maximizes the packing spaces as well as makes it really easy to do it.
Has a Dozen of Pockets to Help You Organize Your Things
There are three main sections of the backpack: the front section, the main section, and the back section.
In the front, there is a small section that unzips half way and allows you to keep your small items which need easy access. There are mesh pockets in the front and one larger pocket with zipper at the back. You can carry your journals, earplugs, eyemask and anything you want.
In the main section, there is a big compartment for your main items. It also contains 2 big pockets with zippers where you can keep your hygiene items, cables or anything you think off. At the edges, there are 4 small pockets which are really comfortable places to keep your sunglasses or socks, for example.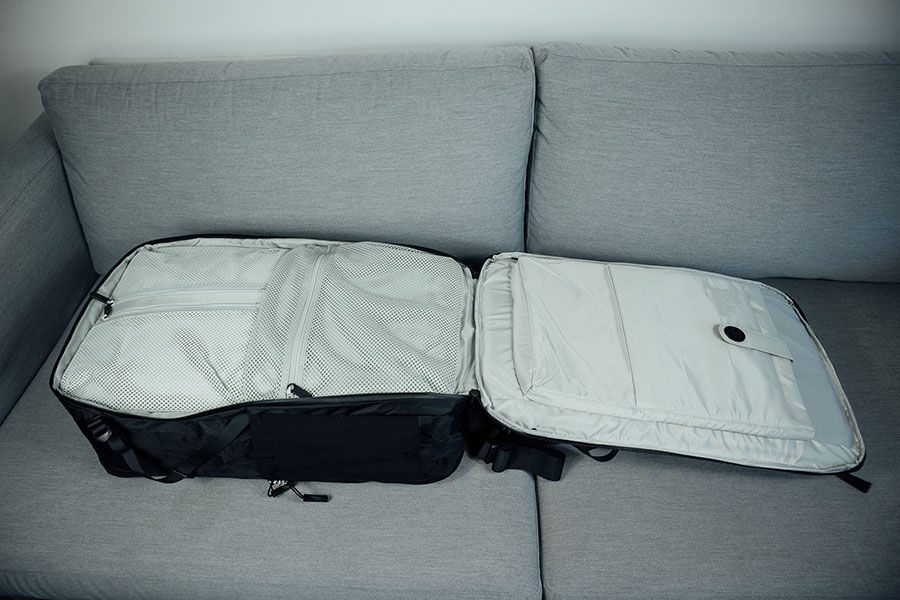 At the back, there is an electronics compartment. There are two padded, fleece-lined sleeves for your laptop as well as a tablet. Those sleeves are padded in a way that your gadgets will stay safe even without a case. Also, you do not need to take your laptop out of the bag because the laptop compartment can unzip in a lie-flat mode and it is approved by the TSA.
Lockable Zippers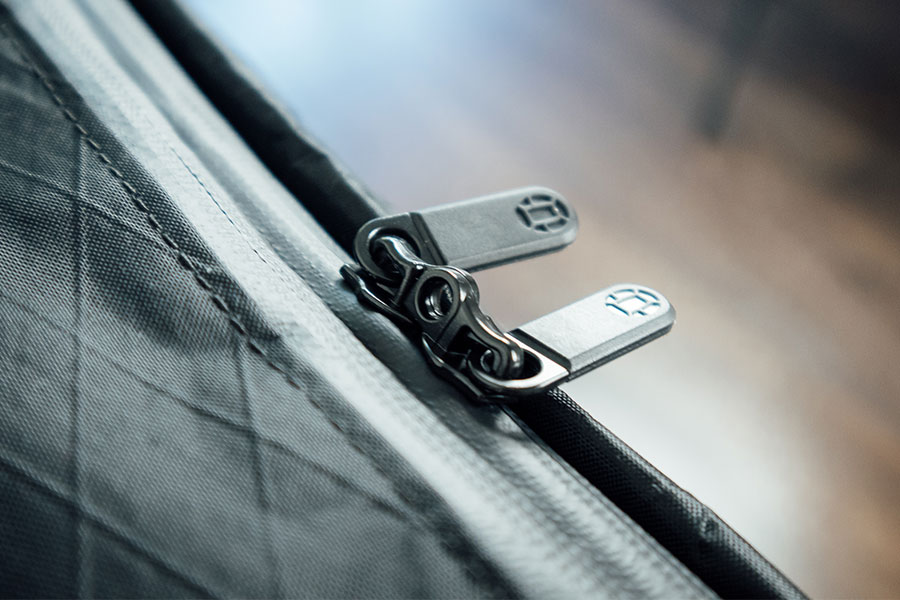 I am sure that everyone likes to keep their belongings safe. Therefore, Tortuga made all three compartments lockable. To lock up all the three compartments, you will only need two locks because the front compartments are close enough to each other making it possible to use only one lock for the two and you will still need another one to keep your laptop and tablet safe.
Pros
Water-resistant coating

Padded straps, the hip belt, and the back

Ventilated back

The main compartment opens like a suitcase

Padded laptop and tablet sleeves

Unzippable lie-flat laptop compartment approved by the TSA

A lot of inbuilt pockets
Cons
A little bit heavy

No side carrying handle

Expensive
Verdict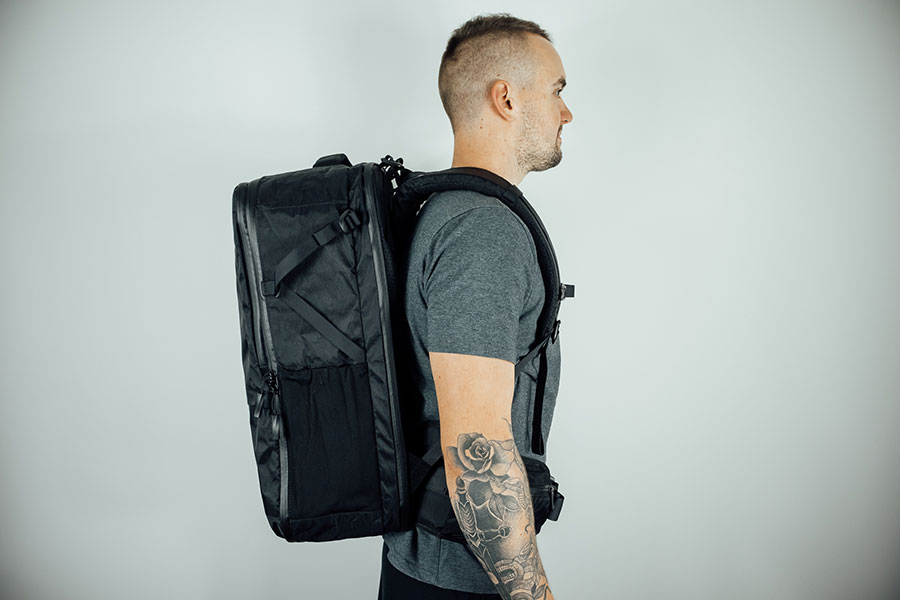 All in all, the Tortuga's Outbreaker is a great backpack for urban travelers and frequent flyers. With this backpack, you will not need to think about airline luggage requirements because you know that it is made to be a carry-on luggage. It is pretty expensive although I would say that it is a good investment as it is made of durable material which implies that it will probably serve you for life and will cherish your shoulders.