If you live in a house that has a yard, you certainly want to use that huge space in the best possible way. An ideal option would be to plant a beautiful green lawn and plant trees and flowers that will decorate your yard. Once you have decorated it with the greenery you need, the next step is to choose furniture for your garden. This will allow you to spend your free time in the little paradise that you have created. You would spend sunny weekends right here, playing with your pet, grilling with friends, reading a book in the shade, or simply relaxing and enjoying the fresh air in the beauty of your backyard.
But here is a problem, and that is how to choose the perfect piece of furniture for your yard. And here we come to your aid, and for today our main goal is to help you choose exactly the ideal piece of furniture that will meet all your needs.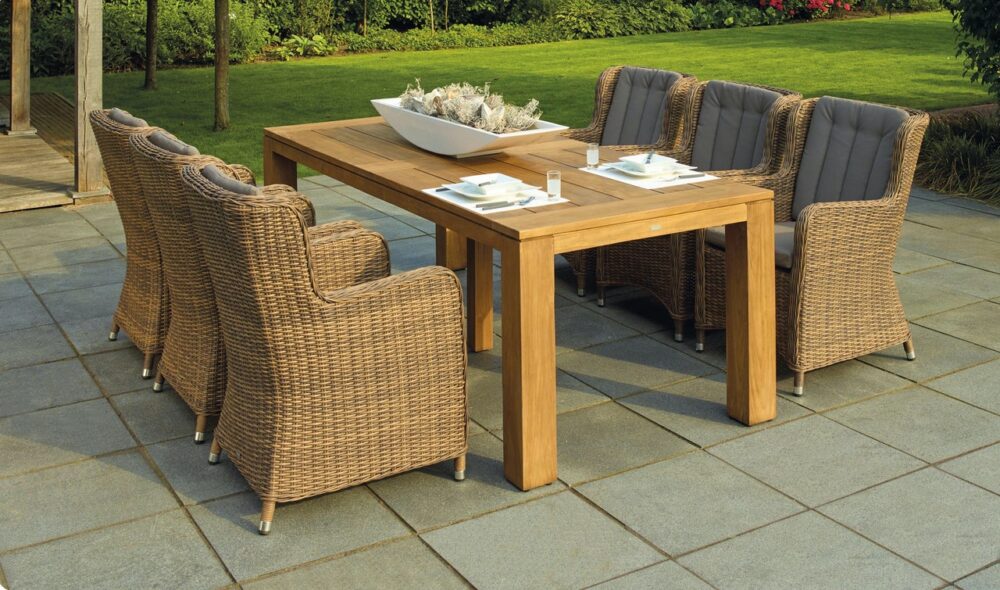 But the easiest way to choose the furniture for your garden, and what exactly you should pay attention to when making this choice. Stay with us until the end to find out the answers to these questions. We will surely find the right solution for you, and help you transform the garden.
When buying furniture, whether it is furniture in the home or the yard, several factors are crucial and that influence our choice. Factors that are decisive in our choice are the price of the furniture that is crucial, comfort and appearance that play an important role and of course the material from which they are made.
When it comes to the price of furniture, our budget for renovation and transformation of the place where we live is almost always limited. Whenever we need to buy a new piece of furniture or replace the old one with a new one, we always make a plan. When we go looking for furniture, we always have a certain amount of money that we have to adhere to. An additional benefit is if we find a piece of furniture that is cheaper, ie it costs far less than we imagined. We can use the difference between our idea and the real price to buy something extra or put it aside as a saving.
The comfort of the furniture also plays a major role in our choice. However, we buy furniture not only to use it as a decoration in the yard but also to be useful. If we plan to spend a lot of free time in the yard, then we need furniture that will be comfortable to use. So we need to think carefully before choosing what to buy. If we are hesitant about the chairs in the yard, then it would be better not to buy them at all. We need to be confident in our choices.
When it comes to the material from which the chairs, tables, or playground swings are made, we should also be extremely careful. We need to make the right choice because we will use the same furniture for several years and we need to choose something that will last longer. In the offer of materials from which the furniture for the yard will be made, we can choose between metal construction, plastic, wood, and fabric that goes in combination with the previously mentioned.
Of course, all these materials are subject to damage over time, but we will give you some tips on how to choose the right one according to your needs.
For example, if you choose furniture made of plastic, it has its pros and cons. If you choose chairs and tables for the garden to be made of plastic, a positive feature of this material is that it is cheaper than furniture made of wood. Even if it is a higher quality and more durable plastic, it will still have a lower price than, for example, a chair made of metal. A second positive feature is that they are easy to maintain. All you need is a little water, soap, and a sponge to clean them and they will be clean and shiny and you can use them. To make them a little more comfortable to sit on, the chairs themselves can be fitted with cushions that will give you extra comfort. However, these chairs have one negative feature. If they are constantly exposed to the sun, their quality will be drastically reduced and the plastic itself may crack. But if you have shade and protection from the sun in the garden, this furniture can last for years.
A very popular choice of yard furniture is one made of wood or metal or a combination of the two. This type of furniture has many positive features. Such as its durability, the quality of materials, the large selection of tables and chairs for the home, and the like. There is nothing better than this choice because the very combination of wooden construction with your garden gives a special look as a whole. Just keep in mind that wood and metal are not exactly lovers of rainy weather. Although they are covered with a special layer of protection from these weather conditions, they are still not immune to them and if you do not have some protection they can be damaged very quickly. But if you plan to place them under an eave they will have good protection and you will have the opportunity to use them for many years.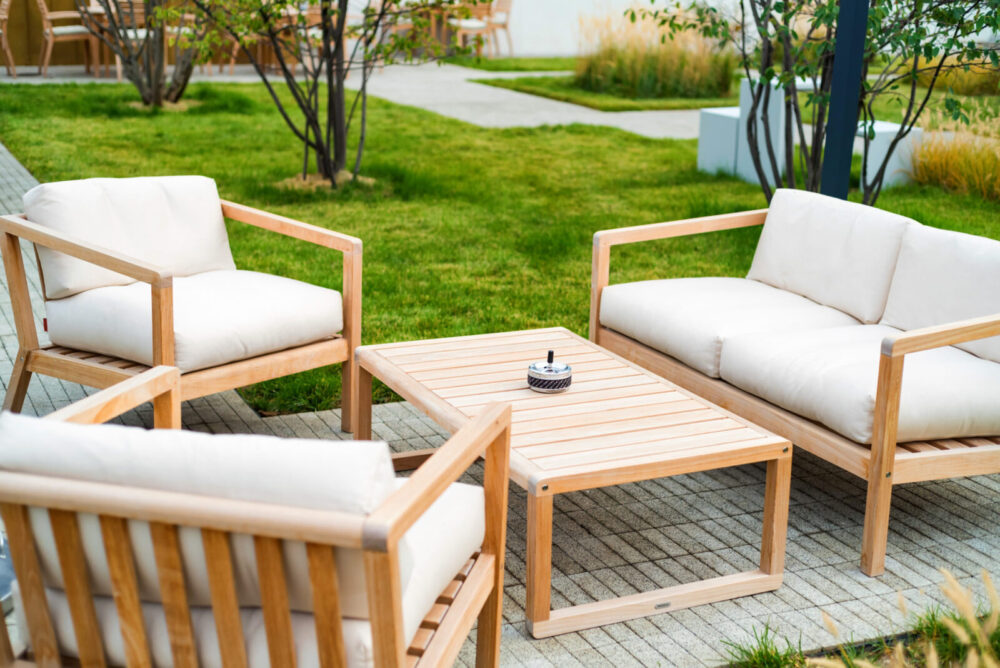 If your choice is this type of furniture, click here and you will see our suggestion for you. The offer has two beautiful collections, one of which is made entirely of wood with beautiful pillows that provide comfort, and the other is a combination of wood and steel. Both collections are special in their way, but our suggestion is the one made only of wood. On the website, you can find accessories that will help keep this furniture in good condition. You will be free to place it in any part of your garden, without worrying about it being damaged by the weather.
I hope that our text was of great help to you in deciding and choosing the right furniture for your yard. The offer from the companies that make this type of furniture is huge, and it is a challenge to choose the right one. But if we take into account the above factors, we will surely make the right choice that will meet our needs.