Logo design is the process of creating the symbol for any brand, cause, company, product, or service. This symbol, called the logo, is the basic component of visual identity. Logo design benefits from the shared language of all cultures. Shapes, outlines, text treatments, and other visual marks serve as symbols that anyone can immediately connect to what it represents.
It is a common misconception that a logo design makes or breaks a product. Far too much weight is put on a logo. It is true that a logo can either be memorable or forgettable. But the value, worth, quality, purpose, intention, the essence of the brand or product must first be established before the logo can stand for something. Only then does the best logo design matter. There are examples of expensive logo design flops, as well as smart but mismatched attempts. The best logo design comes from a cooperative collaboration between client and designer to produce the mark that will then stand for the brand.
The following tutorials demonstrate the skills and techniques involved in logo design. Whether it be a partial arc, layered shapes, or tapered curves, there are more details to even the simplest logo design than first appears. It is an education in itself to view the preliminary sketches and manually-drawn construction guides, before digital rendering in vector programs like Adobe Illustrator. Logo design processes also show how to present a series of logo choices for the client, and visualize its application in various aspects of visual identity.
Following are some case studies that outline the process taken to create great logos.
Gifts Workshop, Logo Design by Shamil Karim & Kristina Udovichenko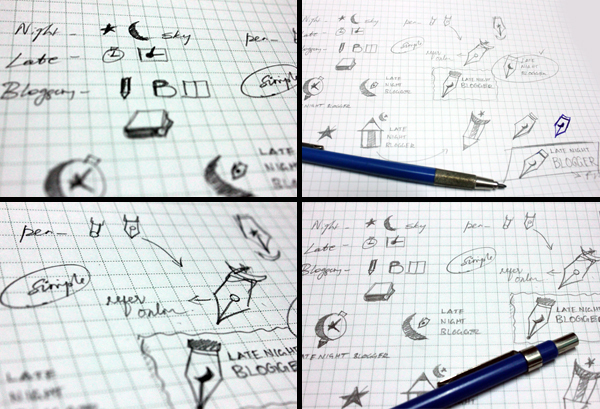 Florabella, Logo Design by Mohd Almousa
Simfost, Logo Design by Ihsan Farhan