Drawing comics is much more than meets the eye. From man's earliest stone inscriptions, comics forms have featured throughout history to record events, tell stories, and deliver messages. The combination of images with words bridges gaps of language and speaks to all ages. Books like Will Eisner's Comics & Sequential Art, and Scott McCloud's Understanding Comics explore comics as visual experience, and an aid to literacy and active response.
Though most cartoonists and comics artists wanted to draw comics as soon as they could scribble, many of us are grownups by the time we come up with a good idea for drawing comics. We hear a good line, a good story, our children say something funny. We notice patterns in events and want to draw it into a comic strip or comic book. Whether in a three-box panel or page full of comics frames, or the current trend of webcomics.
The sites in this post explore basic techniques of traditional drawing, but tailored toward comics output. Many tutorials are by the masters, others by artists at the top of their field. They have taken the time to share and illustrate the process of drawing comics from thought to final production. Others in the list may look simple, but contain hard-to-find essentials.
It is true that most of us don't have as much dedicated time as professional artists. But even amateurs or hobbyists need to know the basics of drawing comics. Or else we'll never take off from doodling and sketching. Or waiting for inspiration. With the basics of drawing comics-style, we'll know where to start or what to practice.
These series of video tutorials look daunting, but are surprisingly accessible. More timeless as they are from the masters themselves, Stan Lee and John Buscema. Condensed into these videos are the essential basics of drawing principles applied to comics drawing.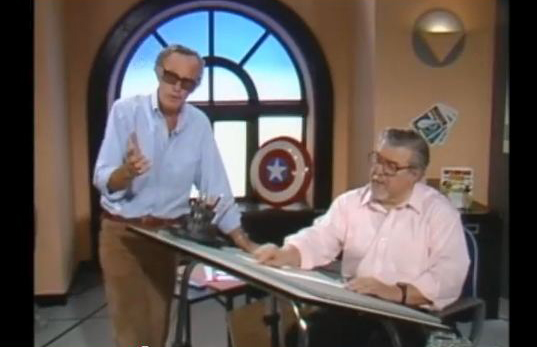 A post by Mark Kennedy containing high-quality scans of a rare archival work by Carson van Osten, who made many of the the earlier Disney comic books. Read the interesting backstory here.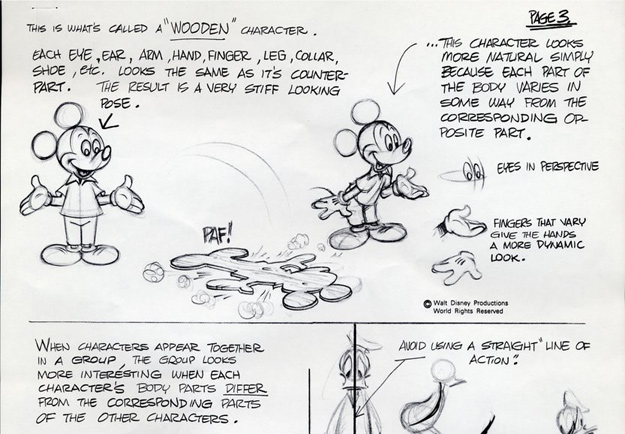 This site includes a small floating canvas for drawing and several illustrated tutorials on how to begin drawing comics from basic lines, proportions, and human forms.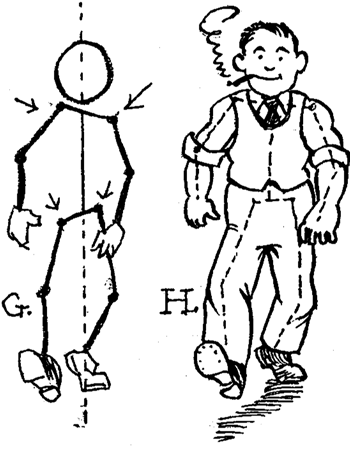 Cartoon Drawing on Videojug
VideoJug and Stephen Marchant, a cartoonist from London's Cartoon Museum, draw comics figures of animals, cars, men, women, children, transport.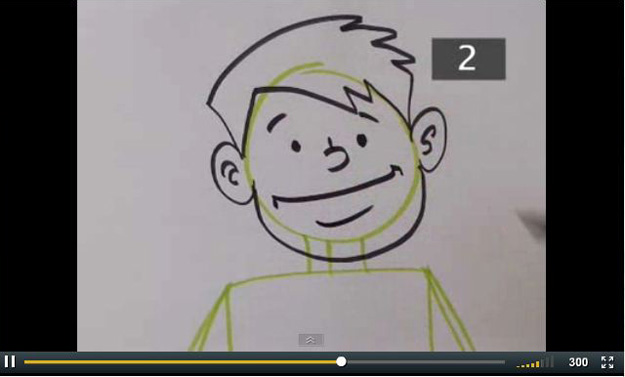 These videos are designed for teaching children, but for those who want to start out by drawing comics with simple cartoon figures, the processes show to associate basic shapes with a completed figure.
A tutorial by Ian Yates about how comics and the larger field of sequential art works in communicating to the viewer. Panels, transitions, connection of gaps, speech balloons, comic text are included.

Artist Jonathan Lemon shares the process of drawing comics. From materials to basic idea, rough sketch, lettering, inking characters, scanning, editing, coloring, and so on.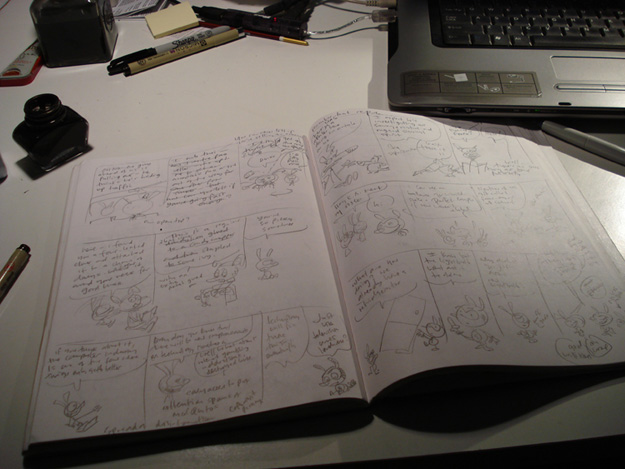 Here artist Brad Colbow uses the Pen Tool to create lines of varying width or natural look before converting them to Brushes. He shows how to draw comics frames, add text, and clean up the panels using Clipping Mask tool.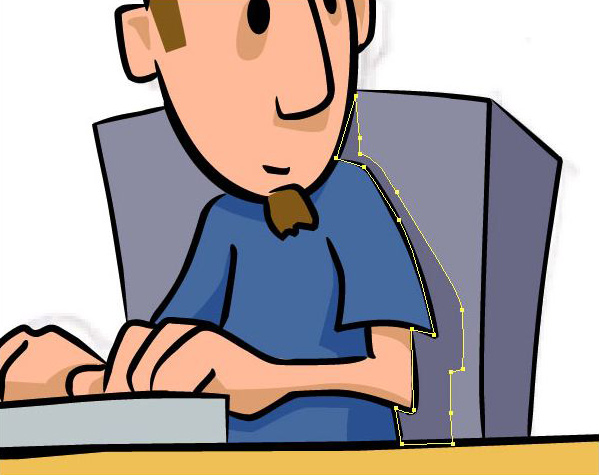 This series of videos by Eric Faries have annotated links which you can click on to jump to different parts of the video depending on what section you want to replay.
William Beachy outlines the process of drawing a comics -style illustration from actual pencil sketch on paper, real inking, then digital editing and coloring, and final printing.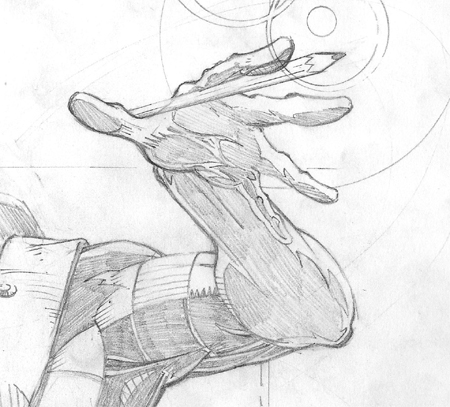 Artist Steve Harpster shares his process of drawing comics in Photoshop complete with audio and text annotation.
http://youtu.be/gg0Xv030D08
Prolific illustrator Kazu Kibuishi shares the process of drawing comics work Copper, including the time and thinking involved. Hand-lettering and inking by hand, then digital scanning and coloring. The equipment may be dated but the principles and commands are as needed as ever. For example, the benefits of turning line art into a black and white image after scanning and removing any blue or red rough outlines.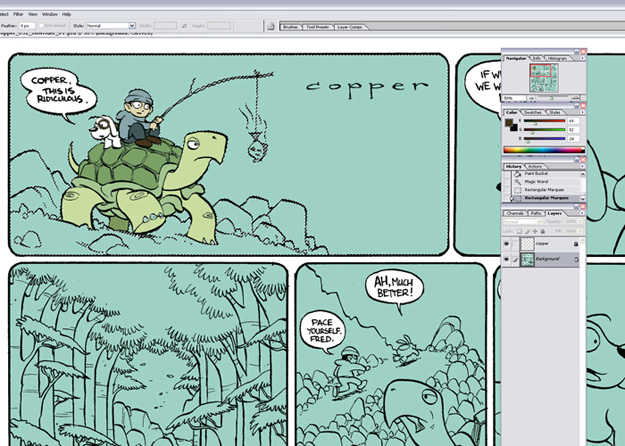 A condensed outline by Srdjan McDuffies, detailing the principles used to achieve effects of motion and activity in a drawing a comics page. Various modes of line direction, panel arrangement, frame close-ups, camera angles, and more are discussed. Other tutorials on the site outline body proportions and the effect of actions on each part.
Television cartoonist and host of "Cartooning with Blitz" on how to draw a comic strip.
A series of detailed tutorials from a creative and multi-awarded illustrator. Whether with older or newer posts, Dani Jones is never less than  generous to share valuable techniques about her illustration process. Extremely helpful to so many who want to learn to draw comics-style. Detailed posts and links on line drawing, color harmony, brushes and textures in Adobe Photoshop and Illustrator.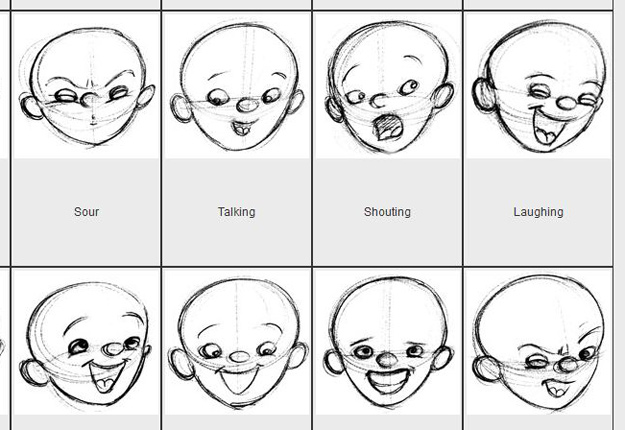 Disney character creator Chris Oatley shares extensive experience and priceless instruction through his podcasts, called "artcasts." Subscribing to his email newsletter gives you access to his Digital Painting Kit with free brushes and textures, and that's just for starters.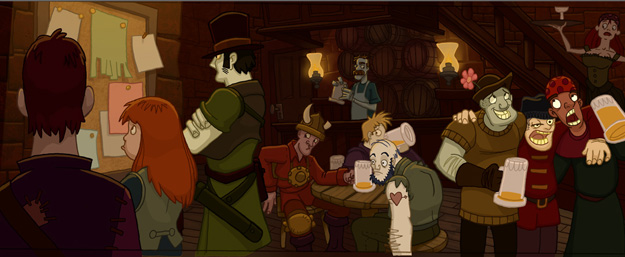 The comics pioneer shares links and materials for the aspiring comics illustrator, including a series of Morning Improv comics and webcomics. This tutorial is about lettering comics:
Published author and illustrator Mark Crilley has an enormous trove of instructional videos which show details of how to draw comics figures, poses, objects, backgrounds, fabric folds, both in traditional comics and manga style.
The Sycra channel is packed with instructional videos from the basic shapes to the more complex and detailed figures. This video shows how to turn the usual poses into, and how the positions of one side of the body would affect the stance of the opposite side.
If there's one piece of advice that runs through all of these tutorials, the best way to actually learn to draw comics is to draw, draw, DRAW.
The word "comics" may prevent drawing comics from being taken seriously. And perhaps it shouldn't. But drawing comics is here to stay and astonish.
With events like the 24-Hour Comics Day, or Comic-Con 2013 coming up this July 18-21 in San Diego, CA, you'll have incredible worlds to explore in drawing comics.