Calligraphic dingbat fonts add style to any layout for print or Web. The simplest calligraphic stroke packs more with less.  A single dingbat may be used in publishing applications as inline text or subtle background graphic. Dingbats can also be converted into vectors or shape masks to enhance any graphic design project.
Calligraphy is difficult and requires long hours of constant practice. But type designers find this ancient art form to be relaxing and therapeutic. The basic forms of calligraphic dingbats are worked by hand before it can be tweaked on the computer. A typographer revises a calligraphic dingbat until it can convey a powerful message with a single flourish. If a letter is difficult enough to draw, how much more a whole object? The calligraphic style used to draw figures of plants and animals was called zoomorphic calligraphy.
Some of these dingbats are only similar to calligraphic style. They are rendered with a stroke of varying width, as though with a copperplate nib. These calligraphic dingbat fonts can be downloaded free for personal use. Please contact the font designers or foundries for licenses regarding commercial use.
Aprendiz Caligrafico, by Intellecta Design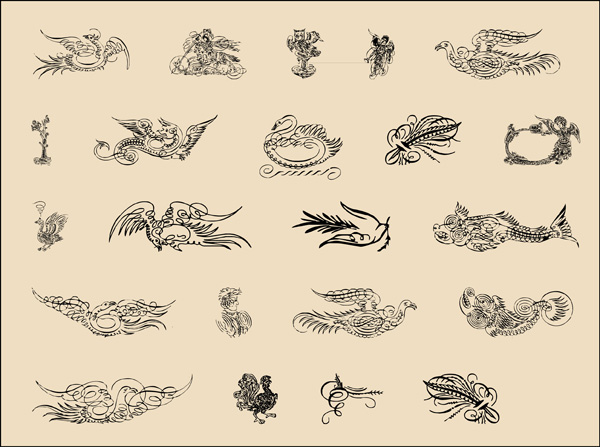 Bergamot Ornaments, by Emily Conners (Emily Lime Design)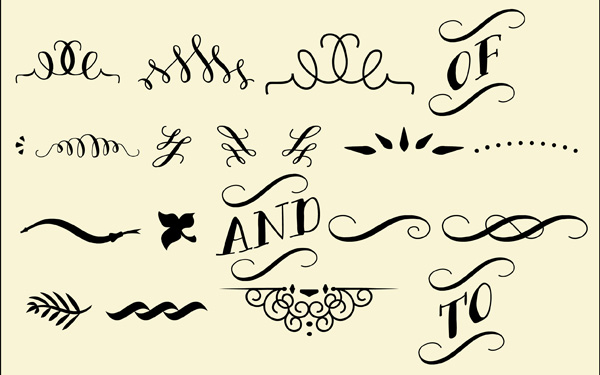 Happy Day Dingbats, by Corradine Fonts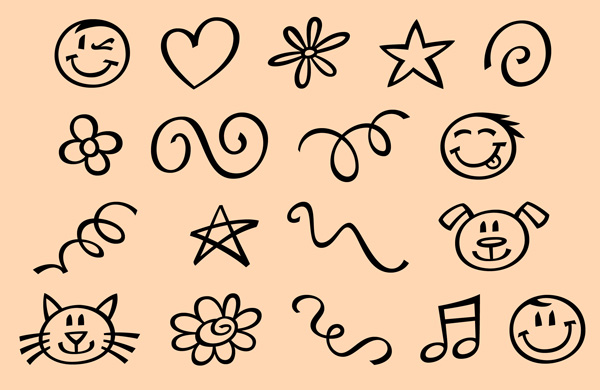 Soft Ornaments Six, by Intellecta Design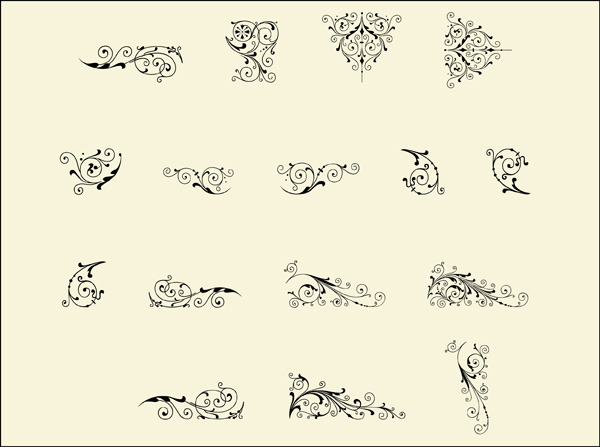 KG Heart Doodles, by Kimberly Geswein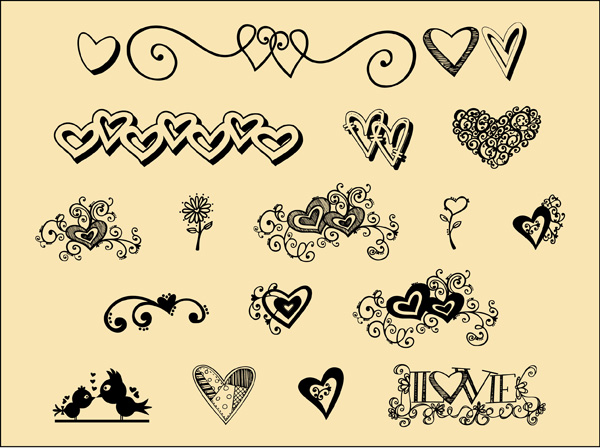 Nymphette, by Lauren Thompson (Nymphont)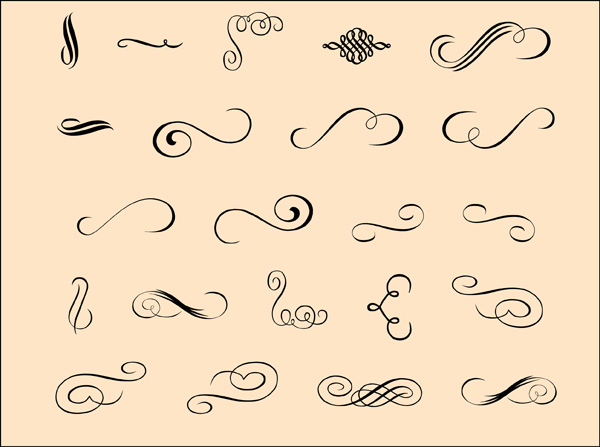 Penmanship Birds, by Intellecta Design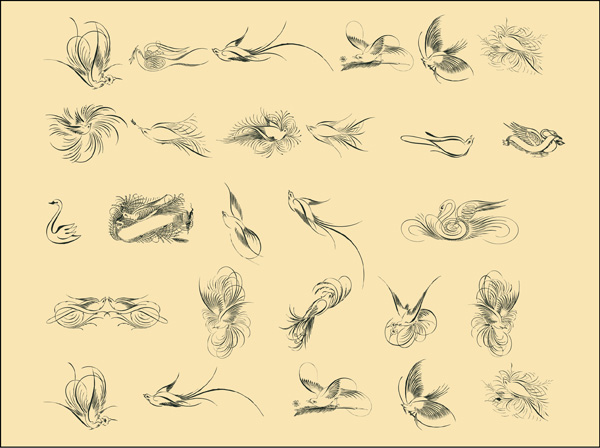 Princess 2, by Jess Latham (Blue Vinyl)
Tribal Butterflies, by Jonathan Harris (Tattoowoo)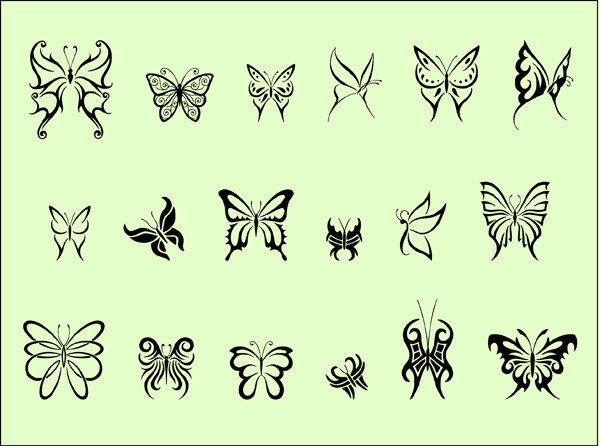 More varied assortments of calligraphic dingbat fonts are available in the premium category for when you can afford them. It can take several months to compose the varied glyphs and figures in a font set. The selection of free calligraphic dingbat fonts in this post shows how generous these calligraphy-skilled typographers are. Visit their sites and online foundries to see more of their handcrafted typefaces. Perhaps you too will be inspired to create your own!