When you move into a new home, or even into a new area, you can find it difficult to meet new people. You may have left established social circles, and you may be struggling to make new connections. Getting out there and perhaps leaving your comfort zone can be challenging. However, once you have done something that scares you (or even makes you feel nervous) just once, you will find that the next time, it gets that little bit easier.
Why You Need to Increase Your Social Circle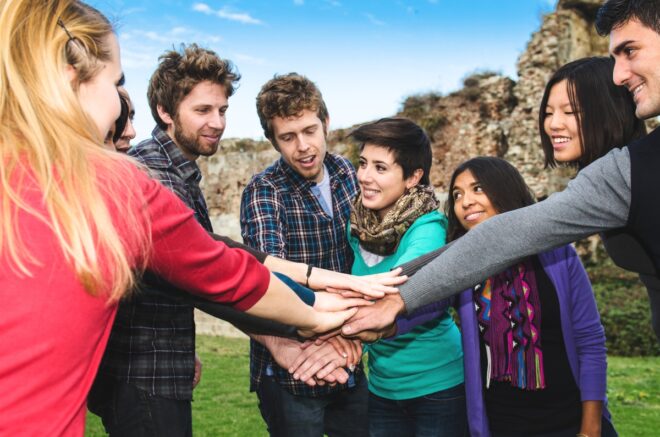 You may not feel like you need to have loads of people around you. However, you do need to have a good-sized social circle around you because there will be times when you need people's help or people's assistance. You cannot do everything by yourself, and you do not need to. Having the assistance of others and even knowing that others are there on standby will give you reassurance and even peace of mind. So, just how do you go about meeting new people and increasing your social circle?
Introducing Yourself to the Neighbors
Introducing yourself to new people around can be difficult, especially if you are shy or reserved. Focusing on being positive and focusing on being proactive is crucial. Do not wait for your neighbors to introduce themselves (because this may never happen). Instead, be proactive about the situation, and take action shortly after you move in.
Holding Parties and Gatherings
Housewarming is always a good excuse to get people together. However, you do not have to have an excuse to have a gathering or party. Just having people around your house for a catch-up is a perfectly valid reason. When you hold get-togethers, gatherings, or parties, you really integrate yourself into your new area, and you start to meet people who you may not have had the opportunity to meet before.
Making Your Garden the Place to Be
Of course, parties and gatherings do not have to be held in your home. Sometimes, the best parties are held outside in your garden. In your garden, there is lots of room to move around, and even lots of places to create seating/sociable areas. To make sure your garden is perfect for parties, you need to focus on having fenced and decked areas. When it comes to installing these two key areas, you will want to get your fence and deck supplies from a trusted supplier. Investing in good-quality products that are high in quality (and built to last) is important. Your new installations have to be hardwearing and long-lasting, and settling for cheap alternatives is no good.
Join Local Groups and Societies
Getting out of your new home is just as important as staying in. There are always lots of groups and societies around, and some are just on your doorstep. Joining a hobby group or joining a group for socializing will be beneficial to your move and beneficial to your integrating into a new area or community.