If you would ask an iPhone user why they choose this phone, most of them would reply that it's easy to use and everything is where it needs to be.
While it is true that iPhones are simple to use. The iOS still gives lots of functionalities to the user. In fact, there are quite a few Apple iPhone tips you can use to increase it even more.
You might be astonished that over 80% of teens in the USA prefer iPhones over Android phones. So, as the demand for iPhones increases, we want to make the user experience for you even better.
Here are some of our most used iPhone tricks and tips which will make your life easier, more productive and fun.
Create a More Secure Passcode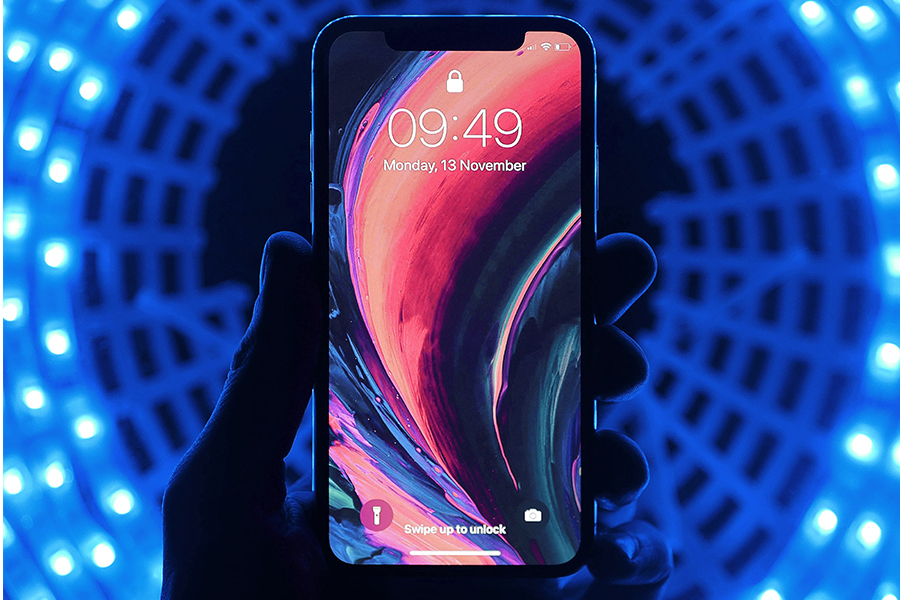 While iOS prompts users to make a six-digit passcode, there's a possibility to create a more advanced and a longer passcode for your device.
It's fairly easy to do, too. Just head to the Settings app > Touch ID and Passcode > Change Passcode > Change Passcode > Passcode options.
Create Custom iMessage Replies For Calls You Can't Answer
Sometimes it is just not the right time for a phone call. Whether you're in a meeting, talking to someone personally or doing something else where you can't answer your phone. That's why specifically prepared message replies could come really handy.
When you tap the button labeled Message above the Slide To Answer slider, you'll get three pre-written options ("Sorry, I can't talk right now", "I'm on my way" and "Can I call you later?"), along with a button that lets you enter your own text to send.
However, you can customize the prepared messages. To do so follow these steps: Settings > Phone > Respond With Text. The only downside is that you can only have 3 prepared messages at once. So if you want to make a new, you'll need to sacrifice one of the existing message replies.
Skip Calls With Remind Me Later
If you don't want to text a prepared message to the caller, you can get a reminder to call that person later. You do so, by pressing the "Remind Me" button when receiving the call.
You can choose to be reminded in an hour, 'When I Leave' or (where applicable) 'When I Get Home'. Make sure your address details are up to date in Contacts, so your iPhone knows where home is. The timings will be based on your GPS movements.
Create Custom Ringtones and Alert Tones
If you're already sick and tired of that same old iPhone ringtones, there is good news – you can change it. All you need to do is to have some creativity and a Garage Band app.
To create a specific ringtone, you'll need to create a 30-second track using the GarageBand, then go to the Share options and choose Ringtone; then assign it to a contact or notification. If you're worrying that it will be too hard, then you shouldn't. GarageBand on your iPhone is made relatively easy. Just give it ago and in 30 minutes you'll have something you'll like.
There's also a possibility to create a customized ringtone using iTunes. Since it needs quite a few steps which might be difficult to do, it's not included in this article. Nevertheless, if you're feeling lucky, you can check some YouTube video and check that out.
Creating Custom Vibrations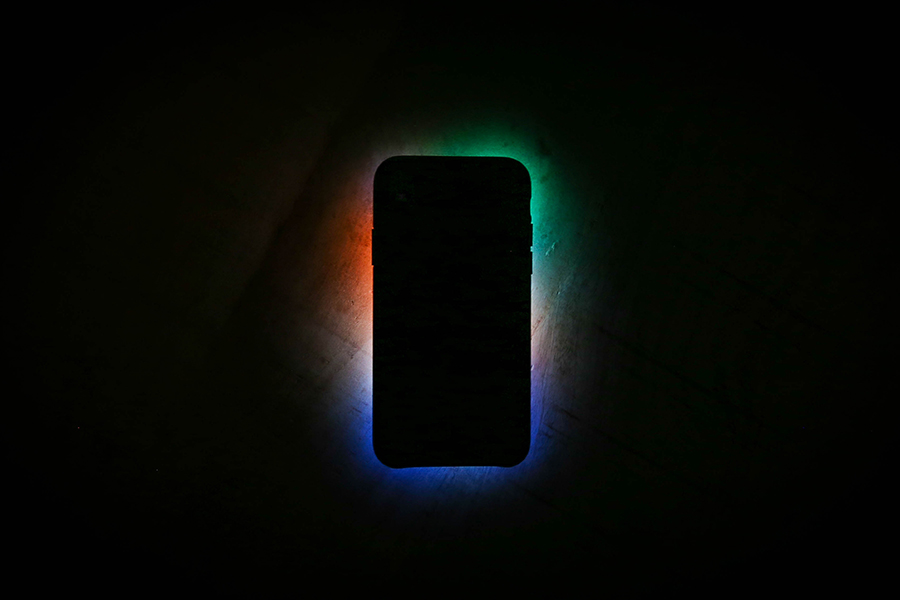 If you want to personalize calling vibrations to those specific people you can do that. Not only can you assign a custom ringtone or text tone to a contact, but you can even give them a custom vibration pattern.
To do so open Contacts and select a contact you want to create a customized vibration pattern. From there tap "Edit" and scroll down to find ringtone field. Tap that and you'll see an assortment of built-in vibration patterns you can choose from. If you scroll down, there's another function to add a custom pattern. Tap that and you'll be able to create a new pattern. You can also do the same thing for text messages.
Shake To Undo
This trick is not entirely something very useful and might be awkward at times. Nevertheless, it's a nice trick to know. If you've accidentally deleted something you've been writing for minutes, you can undo that with a simple gesture. To undo, simply shake your phone and your text will be undone.
Tap To Top
If you've been scrolling down for a long time in Note, Facebook or Mail and want to scroll back to the top faster you can do that. By simply tapping at the very top of your iPhone screen, you can immediately appear to the top.
Set Up Do Not Disturb Mode
Are you using the "Do Not Disturb" mode? If you're not, you should, to get some peace of mind when you need it the most. The mode can be activated from the Control Center, which can be reached by swiping up from the bottom of the screen.
For more advanced possibilities, go to Settings > Do Not Disturb. In these options, you can set 'quiet hours' each day or night, where you won't be bothered by all those notifications. You can also allow exceptions: people who will be allowed to contact you even with this mode activated.
Do Not Disturb While Driving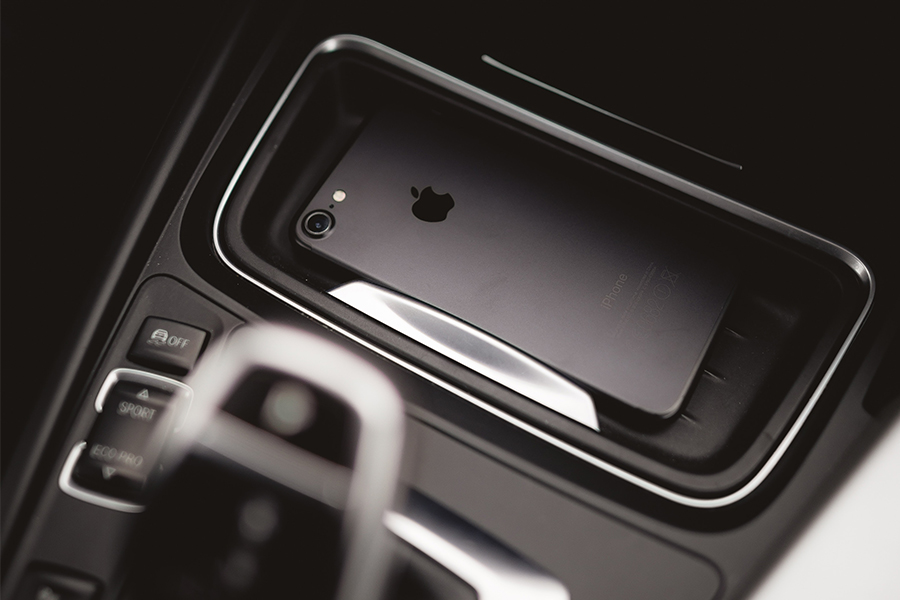 If you drive a lot and don't want to be bothered while doing so, the "Do Not Disturb" mode has something you'll like. You can block incoming notifications (while having set an automated reply for selected contacts only along the lines of "I'm driving right now, will get back to you in a bit") and as well as phone calls.
To do so, go to Settings > Do Not Disturb and then, under Do Not Disturb While Driving, tap Activate. You'll see there are three settings. The first one is Automatically which works when triggered by your motion. Although, it's not recommended to use it since it can be triggered even while being on a train or a bus). Other options are When Connected to Car Bluetooth, and Manually. Choose whichever option suits you.
Then, go back to the "Do Not Disturb" page and on the bottom of the screen you'll see the automated replies. From there you can select who you want to get this reply and edit those replies by tapping the message.
Taking Photos While Shooting Videos
This trick is so easy and was under your nose this whole time, but chances are you never knew that. Well, I didn't. Did you know, that you can take photos while taking a video? Just tap the camera button, which appears on-screen in addition to the shutter button as you film.
The only downside is that while doing so you're not using iPhone's photo sensors, which will result in slightly less impressive photos.
Use Your Headphones to Take a Selfie
If you're taking a lot of selfies, this trick will be really useful. You should already know that you can take photos while pressing the volume buttons. Either volume up or down and this results in less camera shake.
Another option is to use your headphones to take a selfie. All you need is to plug in your headphones and use the volume buttons to take a shot. This way you'll reduce the shake even more and be able to create more natural selfies.
One-Handed Keyboard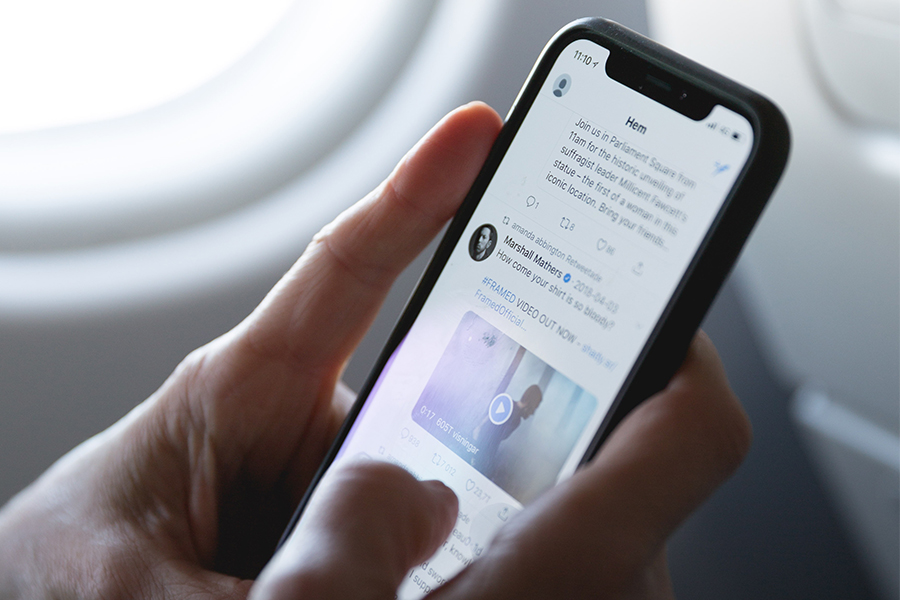 If you have a Plus version of the iPhone, it might get frustrating or nearly impossible to write a message using only one hand. Apple thought the same thing when creating a one-handed keyboard. You can access it by long pressing the language icon on your keyboard and select which keyboard position you prefer – Left or Right.
Customize Auto-Correct Text Replacement
iOS QuickType system-wide keyboard is pretty smart. It can guess what you're typing, auto-correct your mistakes and so on. What's more, you can customize specific inputs to get even more out of this.
You can create your personal shortcuts and abbreviations and the full phrases you'd like it to expand those abbreviations into. For example, by creating shortcut "address" you can make QuickType input your whole address.
To do so go to Settings > General, scroll down and tap Keyboard, then select Text Replacement. You'll see what text replacements you currently have set up. To add a new one, simply tap the plus sign and enter the desired full phrase and the shortened version.
Get Your iPhone's Flash to Blink When You Get a Message
If you are jealous of Samsung's LED notifications you can get something similar with iPhone as well. The only difference is that instead of LED, which iPhone doesn't have, the phone's flash will blink. While it's surely not for everyone's taste, some will find this tip attractive.
To access this feature, go to Settings > General > Accessibility and scrolling down to the 'Hearing' section, you can turn on 'LED Flash for Alerts'. Now every time you get a notification, the flash next to your iPhone's rear-facing camera will blink.
Have Your iPhone Read Out Your Texts
If you're lazy like me, you might like iPhone's feature to read out your texts for you. All you need to do is enable Speak Selection. To do so, go to Settings > General > Accessibility and toggle the option 'Speak Selection'.
Now if you long-press on a speech bubble within your Messages, you'll find the option to "Speak". It's especially useful when you're driving and want to listen to the text rather than reading it.
Going To Sleep With Music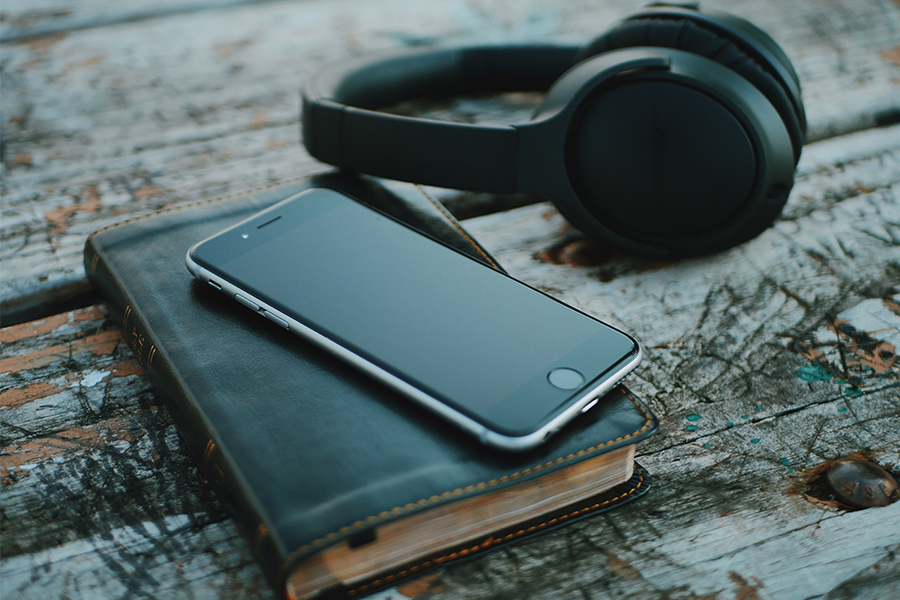 Do you like to listen to music before sleep? If you're like me, this next tip will be like Christmas. If you go to the Clock app and press timer, you'll be able to select an action to perform when the time runs out. Such as close music. You're welcome.
Faster Charging
If you have iPhone 8 or newer, you're already provided with fast charging. Yet, there's this neat trick to increase charging speed even more. To do that, all you need to do is turn on the "Airplane" mode while charging. According to many articles, this charges your phone to full around 5 minutes faster. Just don't forget to turn it off when you're done, or else you won't be able to receive calls.
While we are already talking about charging your device faster, you can also use a higher wattage charger like the one from iPad, to charge your phone even faster. Keep in mind, that it's always best to use ONLY the official Apple chargers since unofficial versions can cause a fire risk.
Hide Your Photos
If you have photos only you want to see and nobody else scrolling through your photos, you can choose to hide them. Simply go to the Photos app, select the pictures you want, tap the small square icon with an up arrow (Share) and then select "Hide". After that, all your pictures will appear in the hidden folder within your Albums.
Final Thoughts
While there are many other tricks, these are our top favorite and hopefully, they'll become yours as well. If you think we missed something, let us know and we'll include it in the article. Moreover, if you have any ideas or suggestions always feel free to email us via the contact form.