In this modern era of technology, everything from your heartbeat to your eyesight can be monitored on your personal devices. Your gym training, normal walking, daily chores, and many more regular activities are already being handled by artificial intelligence these days. According to algarvegolf.holiday, golf apps are the best way to keep track of all your golf activities.
These apps have evolved with the game. From your basic training to your diet, everything can be controlled and maintained by these apps. Your data is safe and secure, and it will help you improve your game while keeping a note of your overall health.
These are the apps that have been a hit among golfers and are recommended to a great extent. They will help you in every way for your game to grow. You will come to know everything about golf and learn many new things about the game. So, here is the list of the 7 best apps.
1. Golf GPS Rangefinder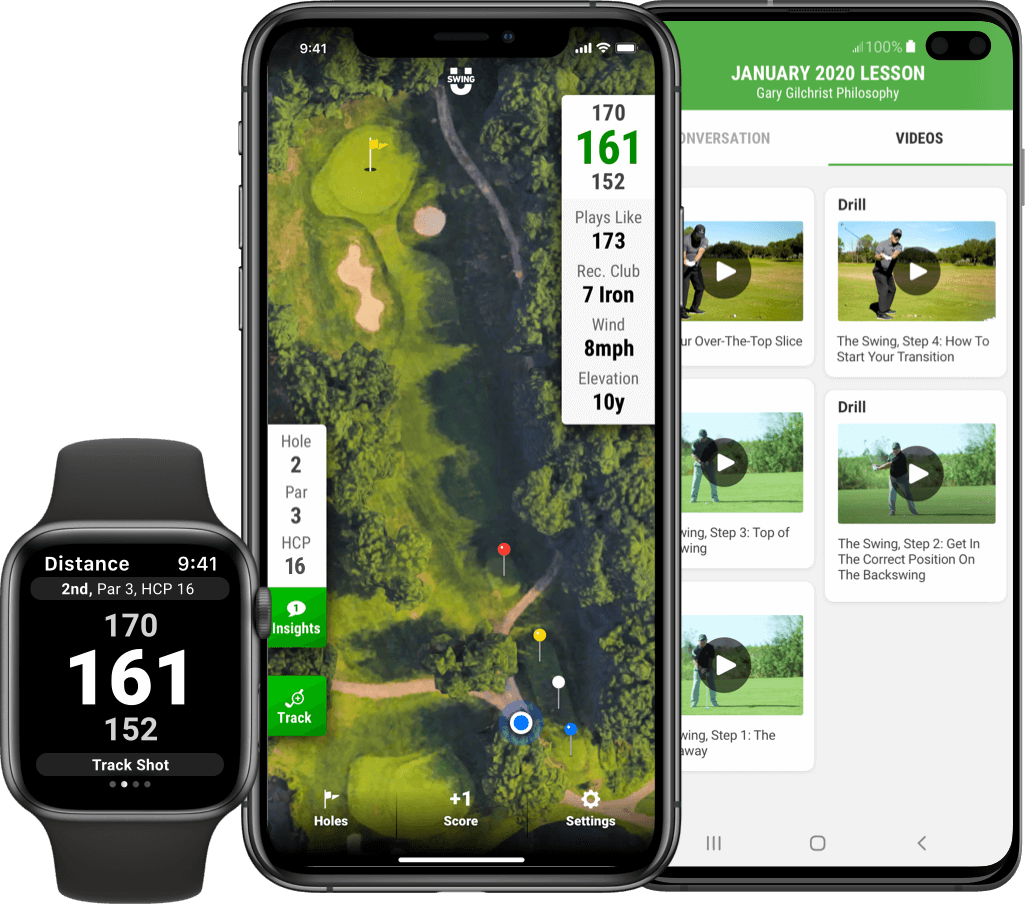 This is the best rangefinder app. It has a whooping data of 30,000 golf courses around the world. So, this an app with endless possibilities. Its GPS range-finding system is the best among all the apps. Apart from range, finding this app also connects to your social media apps.
So, you can connect with the people of the same likes and share outputs and inputs of the game with them. The perks are that it gives a free PGA quality scorecard and shot trackers.
This is the most loved app among golfers, and we recommend you to download and find out why.
2. Golfnow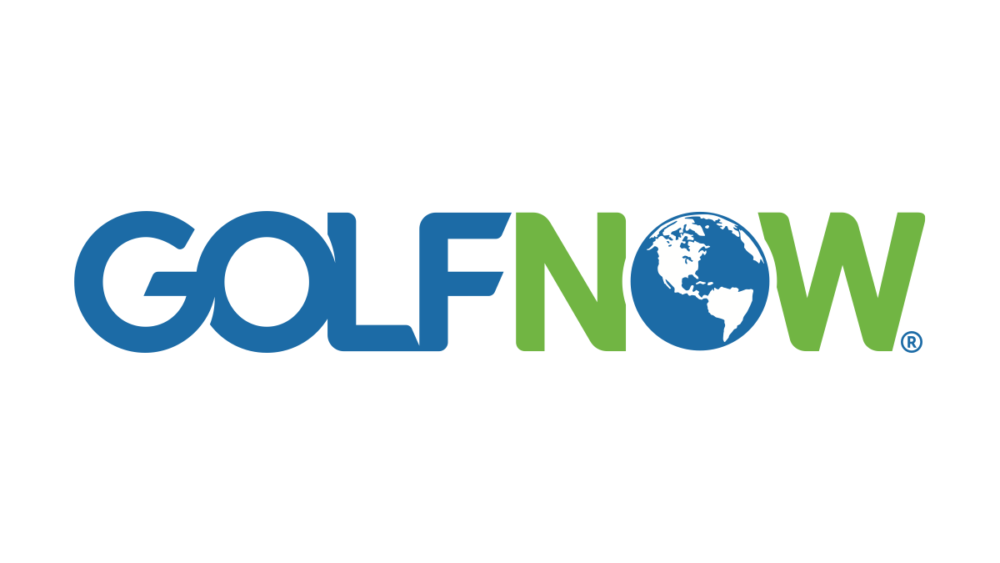 This app is famous as it lets you play a golf round as per your desire. This golf has access to over 5000 golf courses and syncs it with your location app on the phone. It allows you to book a tee time on the golf course that is nearest to you. The booking can be made in advance according to your convenience. It even gives you additional information about the activities that are happening in the golf courses. You can take the privilege of playing professional games or even have a nice time just watching a nice game.
3. Golfshot

This app gained its popularity as it has compatibility with the android wearable gadgets. It gives an aerial view of the holes of the golf courses that have been stored in these apps. Do not mistake it for a simple rangefinder app as it has many more benefits.
It gives the best club recommendations according to your game and area. You can have the best advantage of the game of golf and golf courses when you have this app in your pocket. So, no more reasons for not finding the nearest course to play golf.
4. Golflogix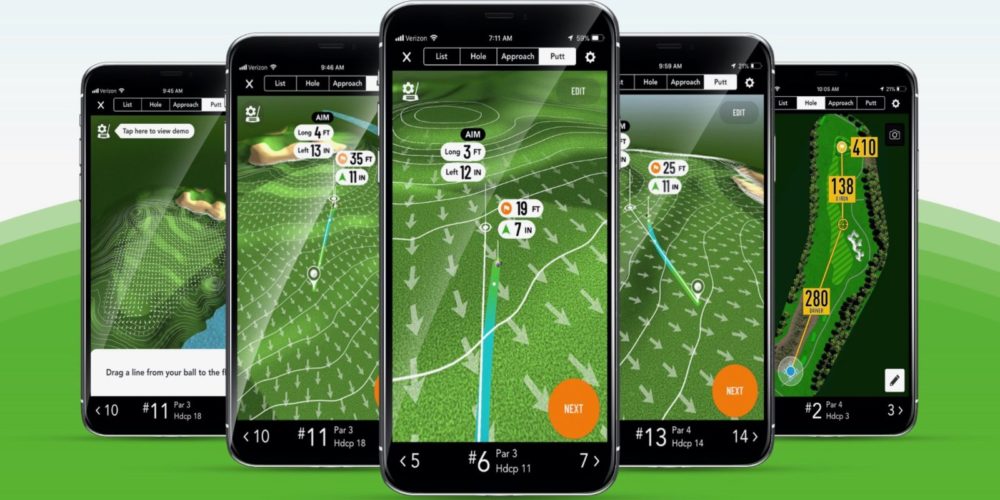 This is a complete all in one app for golfers. This app provides information about the golf courses and personalized data according to your game. You have your entire data at the tip of your fingers. Your game is analyzed, and you are then given tips and tricks for improvements.
It even has tie-ups with golf equipment brands, and thus the user gets the best deals for the equipment. The personal round analysis is the best feature that can be used for personal advantage to get better at the game.
5. V1 Golf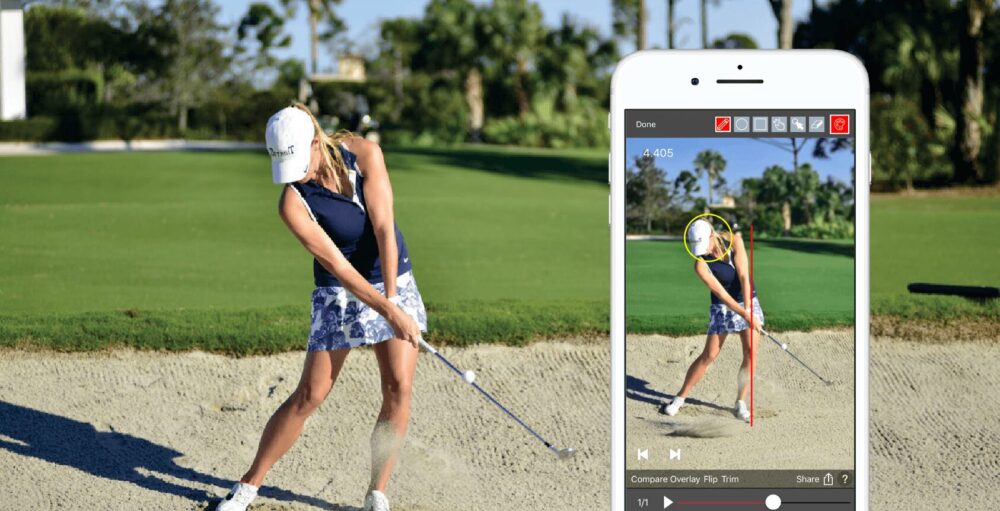 This app records the best swing. Every time you swing your club, this app records the swing and puts in the graph, and your entire personalized graph is being created. So, the ultimate goal of this app is to improve your swing and get the best out of you.
The app even compares your swing with its users and also the players around the globe. So, the comparison thing makes you get better and better with each swing. This app allows all your swing stacks in one place, and you can learn a lot from your stacks.
6. SwingTip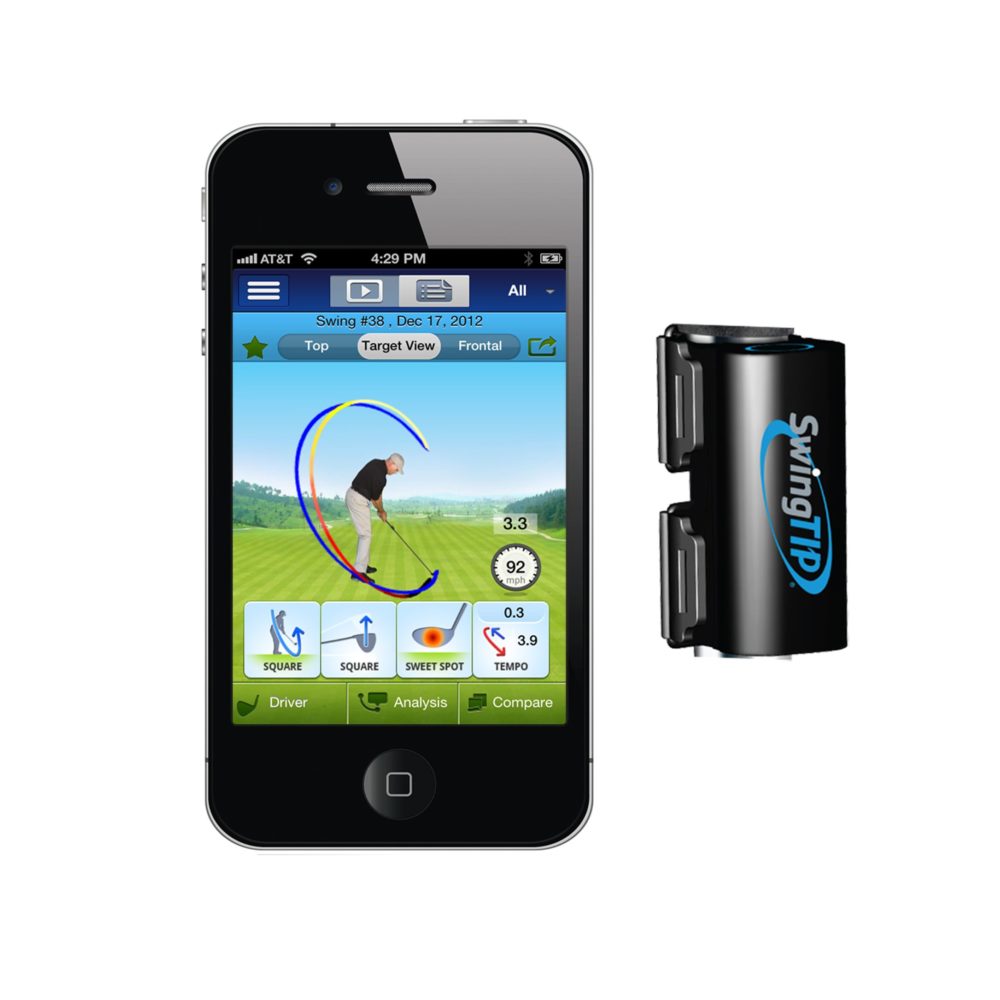 This is a paid app but has its benefits above all. As analysis says, the money paid for this app is all worth it. This is like your full-on golf companion. From swing analysis to the right training, this app will try and make you the best golfer in every sense.
The actual pro of this app is that it shows you the 3D version of your swing. You can analyze the power and plane of your swing and then improve your swing accordingly. All your swings are stored and analyzed to give you perfect information about the swing to be used on the particular golf course.
7. Swingbyte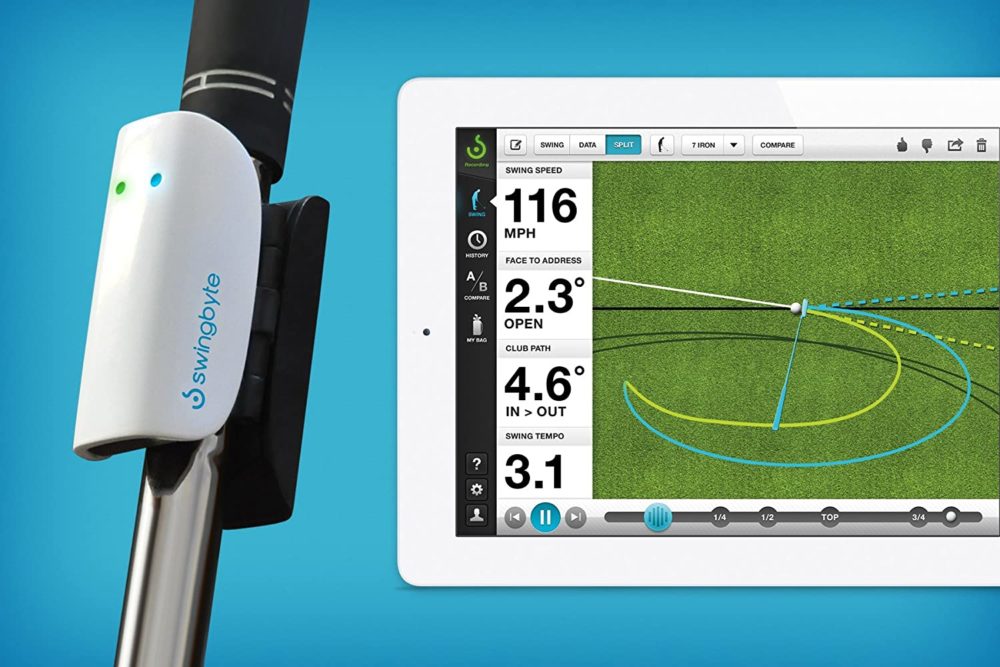 You need to purchase the Bluetooth devices that get connected to your clubs to get you the perfect analysis. It is a bit expensive, but the real-time data tracker is its USP. As soon as your club swings, the device records and shows the 3D visual of your swing with all the angles and possibilities of the perfect shot. So, you can actually rate your overall practice at the end of the day. This app tends to fall on the expensive side, but once spent, it gives the full advantage of the learning experience that it provides.
These are some of the apps that we have listed out, but there are many more out there. These apps will change and improve your golfing experience to a new level. Getting information about the golf courses and, at the same time, analyzing your game is a thing that is too good to believe. But thanks to technology, this has been made possible.
The devices that are compatible with this app provide the best visualizations possible. Imagine a figure exactly like you created in front of you to improve your game. That sounds like magic, but these apps have made it possible.
So, if you are a golf fan or trying to be a golf player, we recommend using one or more of the above apps. They will help you in incredible ways. Plus, the cost of training will considerably reduce, and you will have easy access to what is happening in the golf community.