Do you like adventures in remote places? If so, have you ever been in the situation where you got lost and you did not have any mobile signal? It might be that you have not been in such situation, but you never know what might happen one day. With this in mind, the GoHeart was created.
GoHeart is a great little traveling device which was in development for about 3 years. This gadget can literally save your life as well as enhance your group traveling activities.
It has a user-friendly interface and enables you to get help when you need it. Also, it allows you to track and talk with your friends without needing any other thing connectivity except GoHeart. You can check their Kickstarter video below.
A Short Backstory of This Little Traveling Device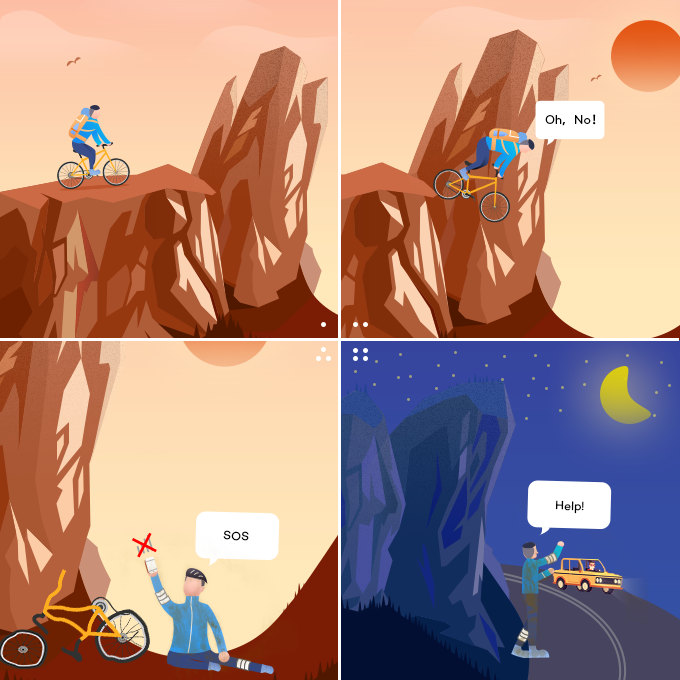 As it says in their Kickstarter description their main founder come up with the idea while traveling. Once he got into the accident while mountain biking. He tried to get help using his phone but it did not work because there were not any mobile signal to catch in the hills.
Thus, the only option he had was crawling to the nearest road in pain to find help. After this accident, Bob decided to fix the issue of communication while traveling, and help other people to get out of situations like this more easily.
7 Main Functions of the GoHeart
The GoHeart is equipped with 7 main functionalities but it is not limited only to them
SOS Button – broadcasts a help signal to GoHeart users which are 2-5 km away.
Text Communication – send messages to team members without any other connection.
GPS Location Sharing – share your location with other team members.
P2P Tracking – track your team members via the phone app.
Walkie-talkie – broadcast your voice to team members without any other connection.
Energy Saving – battery lasts more than 12 hours straight.
Scratch-proof – The device is made from the scratch-resistant material.
GoHeart can be used anywhere by everyone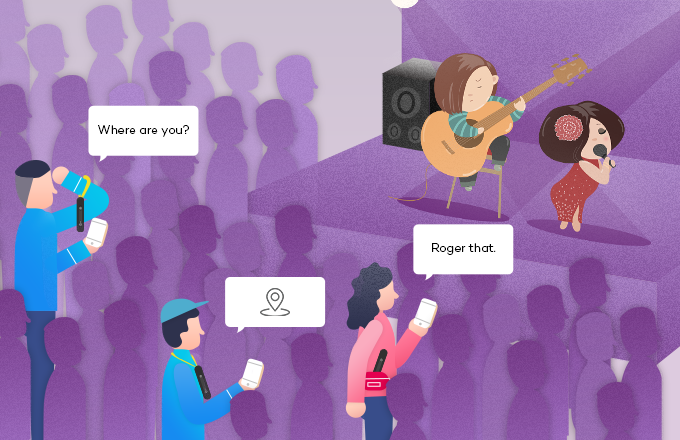 This device is not limited only to adventurous travelers. Everyone can find a purpose for it. Group travelers can use it to communicate with group members no matter what is the telecommunication signal. Due to its mesh networking, it can be used in underground places such as caves or others without no problems.
This gadget can even be used in everyday actions such as connecting with your friends in concerts or festivals. Also, as it provides a stronger signal than a normal walkie-talkie it could be used in military training or MilSims.
Packaging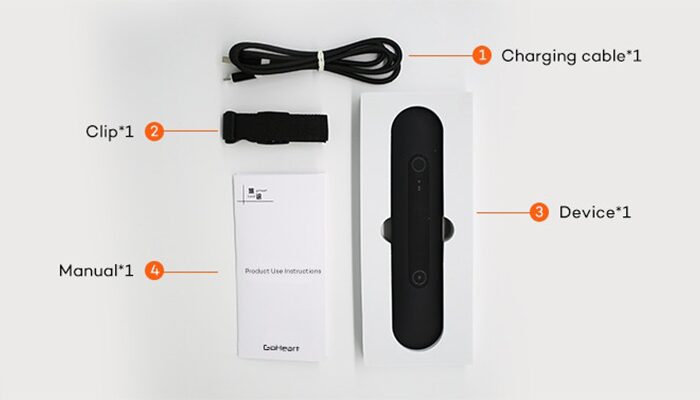 GoHeart's Usage Demo
It is always better to be safe than sorry. You can back this project here.
Do not forget to check previous week's Kickstarter: Amazing Cycling Gadget RF-1