Whether you're just starting off your freelancer career or you're already a hardcore freelancer, your work environment matters. While some freelancers might choose to work in co-working spaces, coffee shops, libraries or at home. No matter the place, what matters the most is how well you can execute your tasks and how overall productive you can be.
There are lots of online tools to make your work more efficient, but what about physical tools? In this article, we'll cover 20 tools and gadgets for your freelancer activities, which we think will boost your productivity.
Portable Laptop Stand ($26)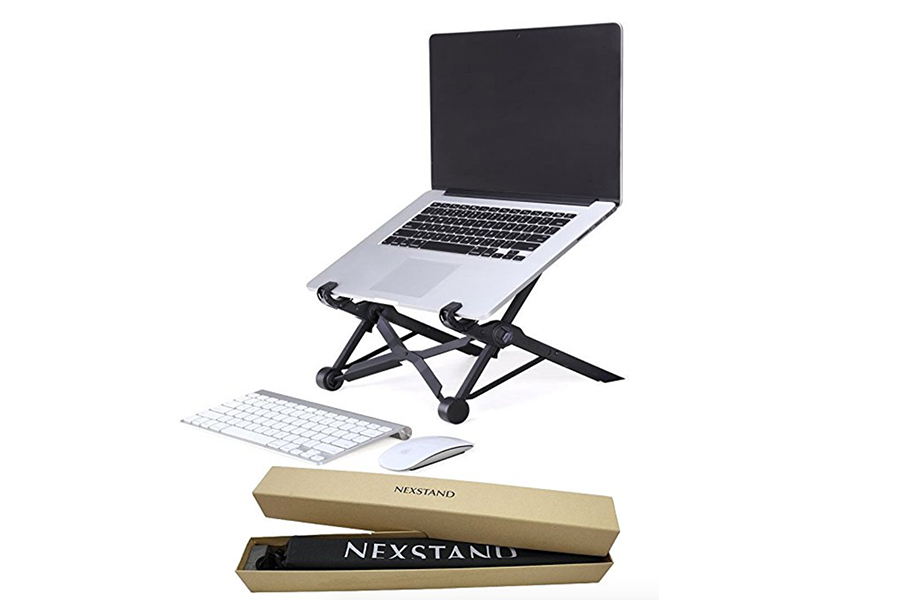 If you ever had neck or shoulder aches after working on your laptop for long hours, this gadget is a must for you. While not everyone works solely with laptops, those who do are usually sitting in a bad position. That position creates strains on your neck and your shoulders, that's why at all times it's important to keep your monitor in specific height. Try keeping it at your eye level while sitting straight. This gadget lets you put your laptop in a good ergonomic position which will be beneficial to your health.
Desk Organizer ($16)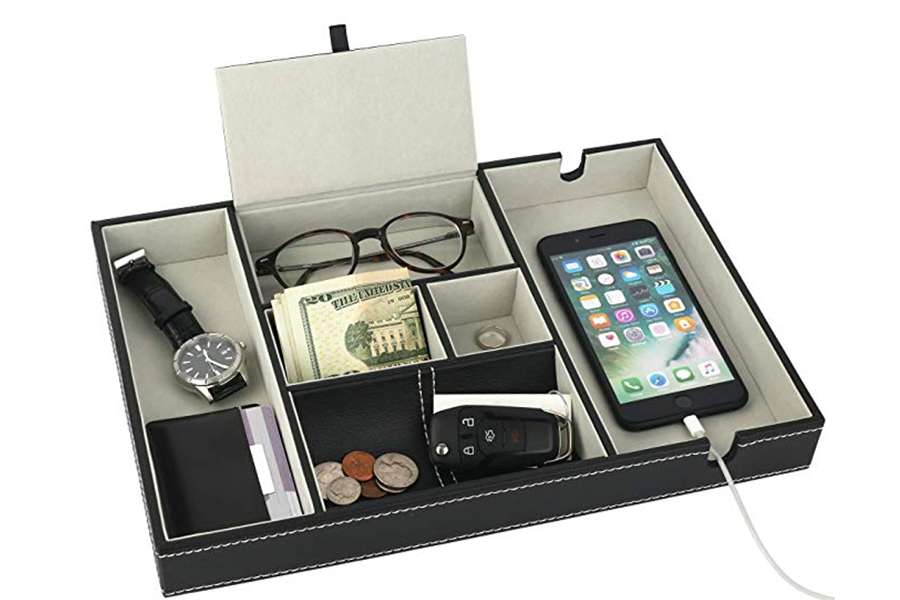 Don't you just hate when your work desk gets all chaotic with unnecessary things? Ideally, we all want to keep our work table clean and well organized. That's why things like desk organizers are a good thing to have. Keys, USB drives, cables, pens, business cards and all other small items will always be within the reach of your hand with this neat desk organizer.
Arm Support ($50)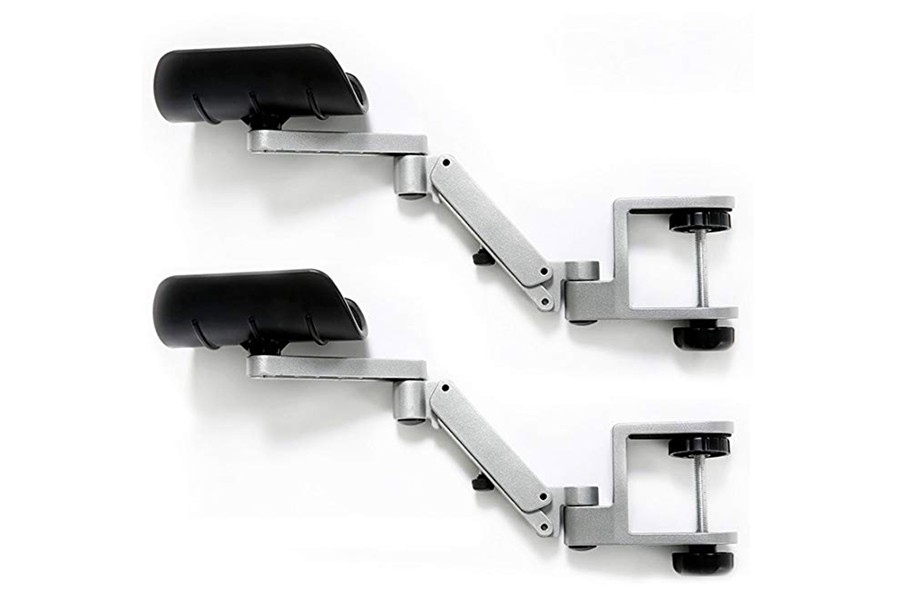 We have already covered the importance of having a monitor at eye level to reduce strains on neck and shoulders. Another great and important tool for the ergonomic workplace is the arm support gadget. This tool fixates on your desk and creates support on your arms, thus reducing the strain on your arms and shoulders. Moreover, the tool can be altered for different heights and length giving you full customizability over the gadget.
Posture Corrector ($19)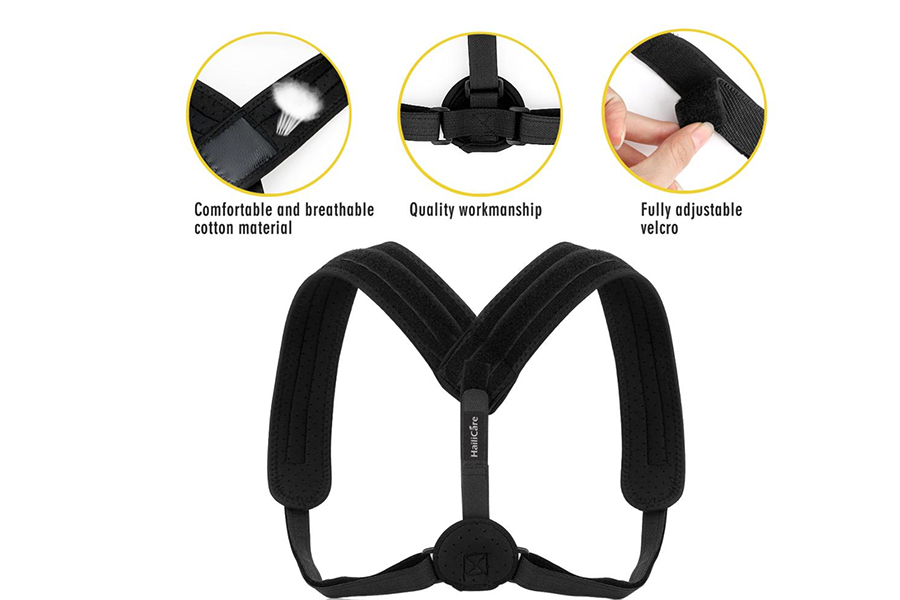 The main work instrument of a freelancer is, of course, the computer. There's a lot of sitting. Most of the people find it hard to spend all the time sitting straight on a chair, that's why they choose to lay down in a bed or sofa and work from there. Either way, long sitting hours might damage your posture, that's why you should make sure your posture is correct. Luckily, tools like posture correctors can fix that.
LED Table Lamp ($28)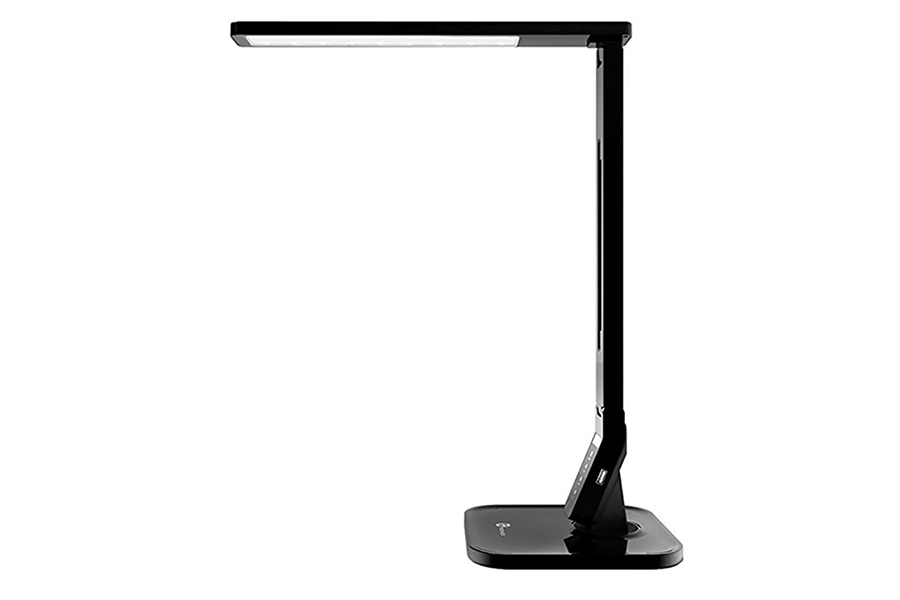 If you're working hard you're most likely to spend quite a lot of hours. While some of us are morning birds and the rest are night owls, it's inevitable – all of us work at night time more or less. When it comes to working at night, good lights are important. It reduces the strain on our eyes, by giving sufficient light. Table lamps are a must for people working late at night, while at a daytime it becomes a great decoration. We recommend TaoTronics LED desk lamp.
USB C Hub ($36)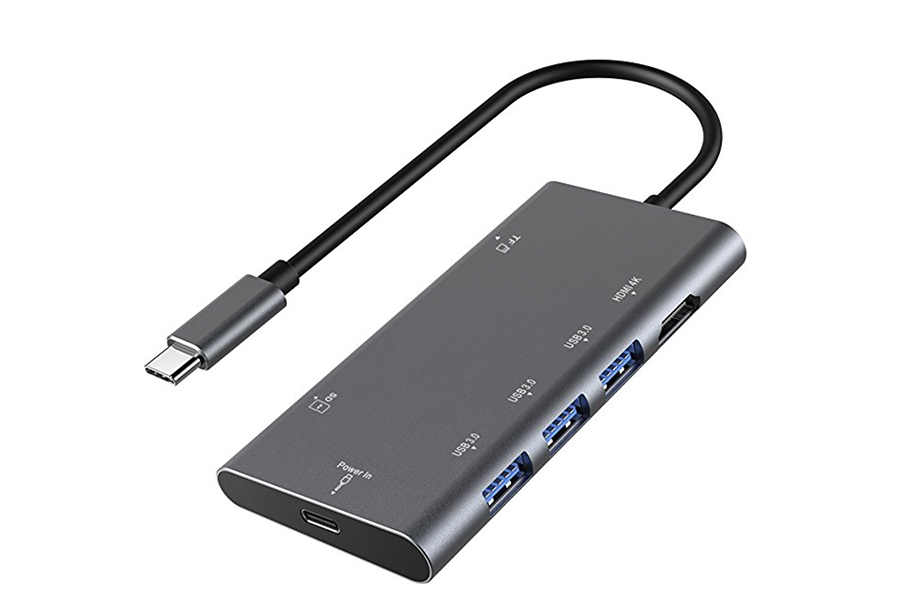 There used to be days, where laptops had lots of ports of a different kind. Now, modern laptops don't have many ports, but in exchange, we get a big battery life, lightweight, slim, portable yet powerful machines. While there are many different laptops and many different adapters, everyone can agree, that people with the new MacBook or MacBook Pro are the most unfortunate, with the least versatile ports. There are many adapters to recommend but getting this one, will greatly improve the functionality of your laptop.
Finger Stretcher ($12)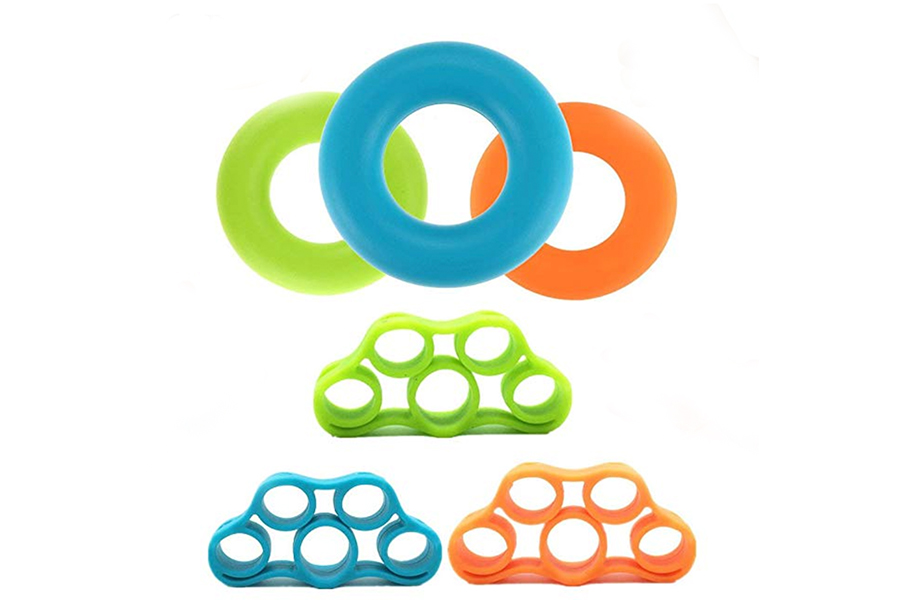 If you're typing or drawing a lot, chances are you like to crack your fingers and knuckles. While this is unhealthy, it can't be helped – we still do it. This finger stretcher will help you keep your fingers more active and should help you reduce strains on your joints. Give it a try.
Anti-Theft Backpack ($40)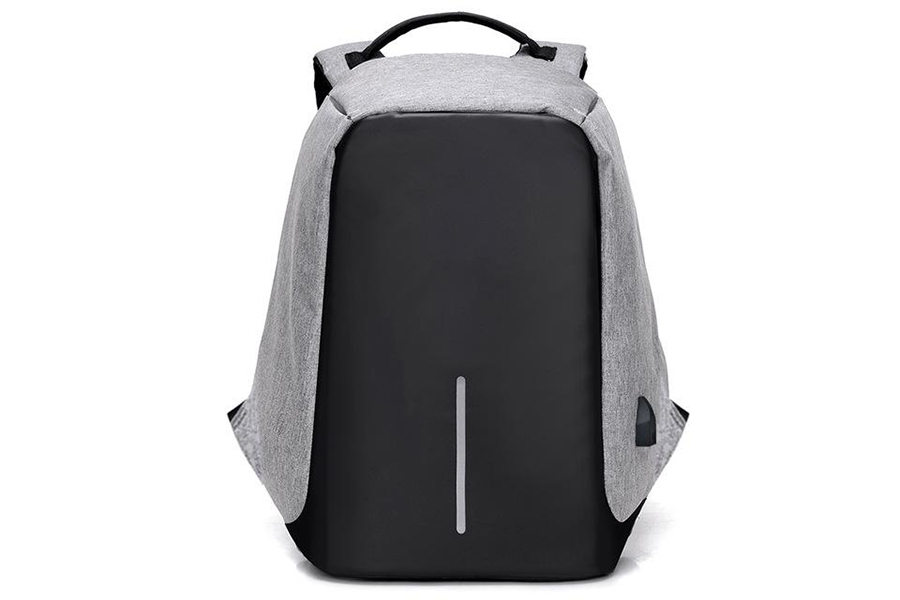 There are lots of pickpocket incidents worldwide each day. Theft can happen almost anywhere and you can never be sure whether it will happen for you or not. Imagine your precious tools like laptop or documents being stolen from you just because you had a poor backpack, while you were standing on the bus or on the train. Luckily there are anti-theft backpacks which can help you with that. The backpack features a hidden zipper, secret pockets, and cut-proof material. Moreover, it also has a USB charging port, making it even more convenient.
Phone/Tablet Stand ($10)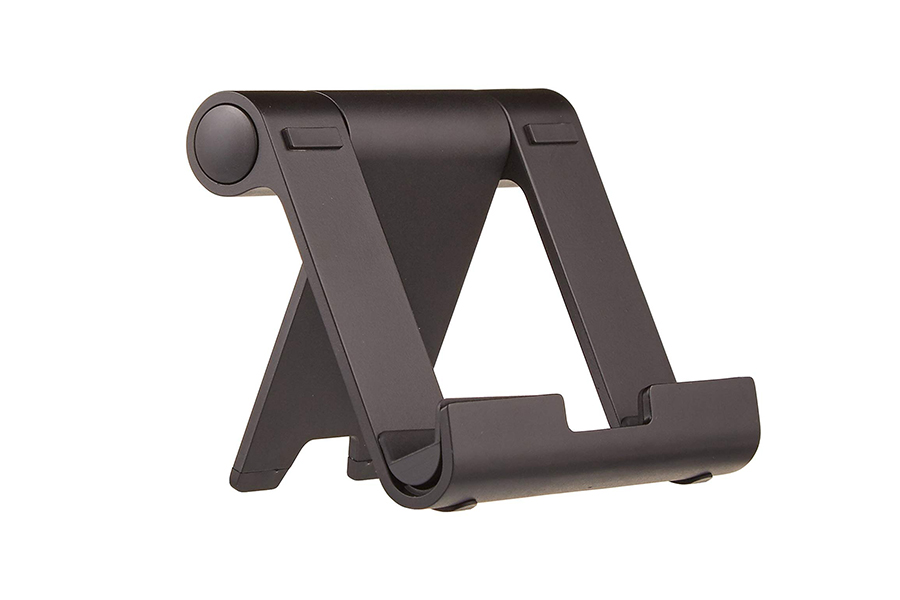 Sometimes you're doing a certain thing with your phone or a tablet and you just need for your device to be somehow mounted. It could be watching or reading something while cooking, working out etc. Phone/Tablet stands are useful even though you might not use it each day. But it's a nice gadget to have in case of need.
Card Holder ($11)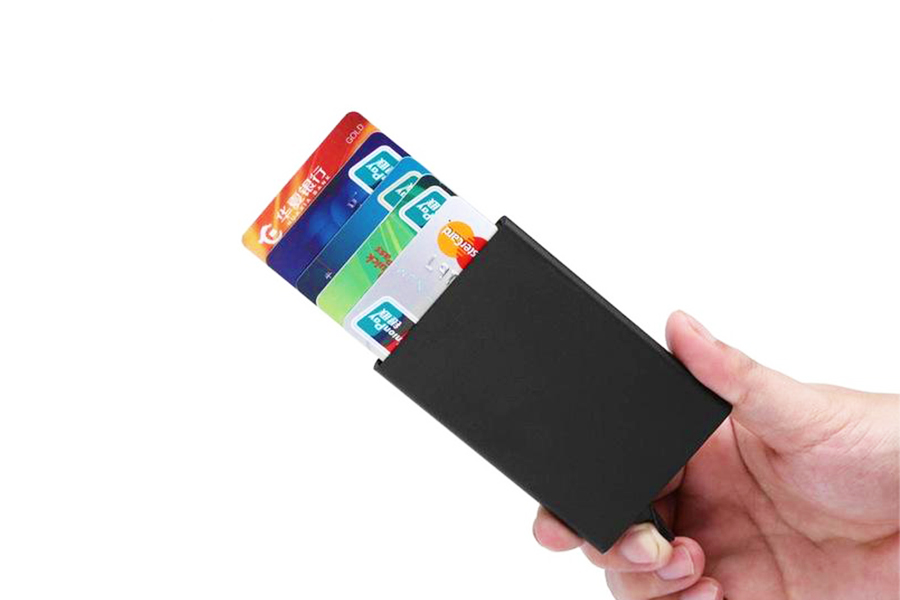 These days, it's just so practical to use your credit card instead of paper money. Moreover, having just a few cards in your pocket is a lot more convenient than having a thick wallet sticking out of your jeans. Having a cardholder can be an easy and practical way to store all your favorite cards in one place. Furthermore, most of the freelancers have business cards, which all need to be put somewhere. Why not put it in a card holder along with your other precious cards?
Travel bag ($60)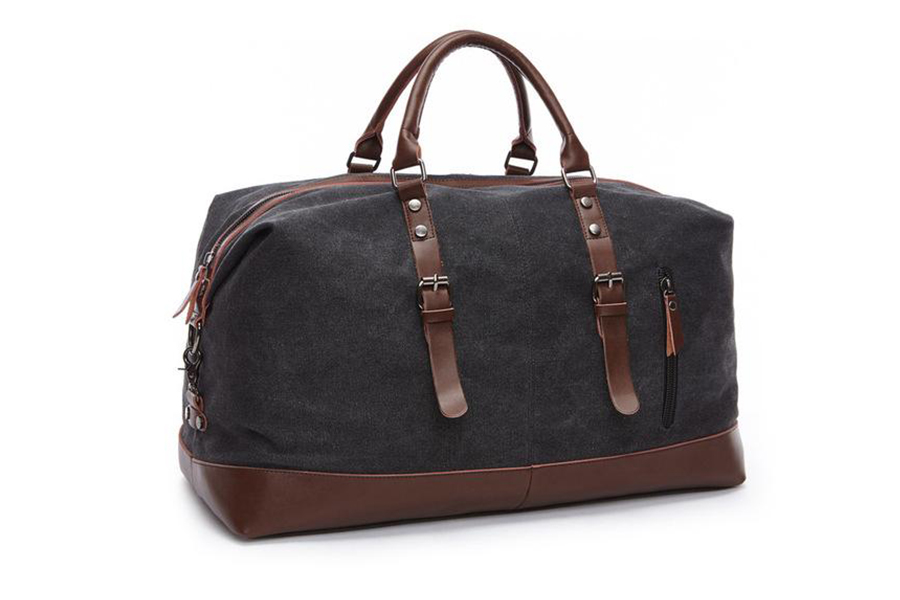 Most of the freelancers prefer to work from home because they can control their work time however they want. On top of that, you can work from anywhere, which is why traveling and working becomes possible. If you're the type of person who enjoys traveling, then a good travel bag is something you really need. This MarkRoayl bag is a perfect companion for your light travels, with enough space to place all your most important stuff. Another great thing about this bag is the minimalistic design, which looks simple, yet fashionable.
Night Lamp ($10)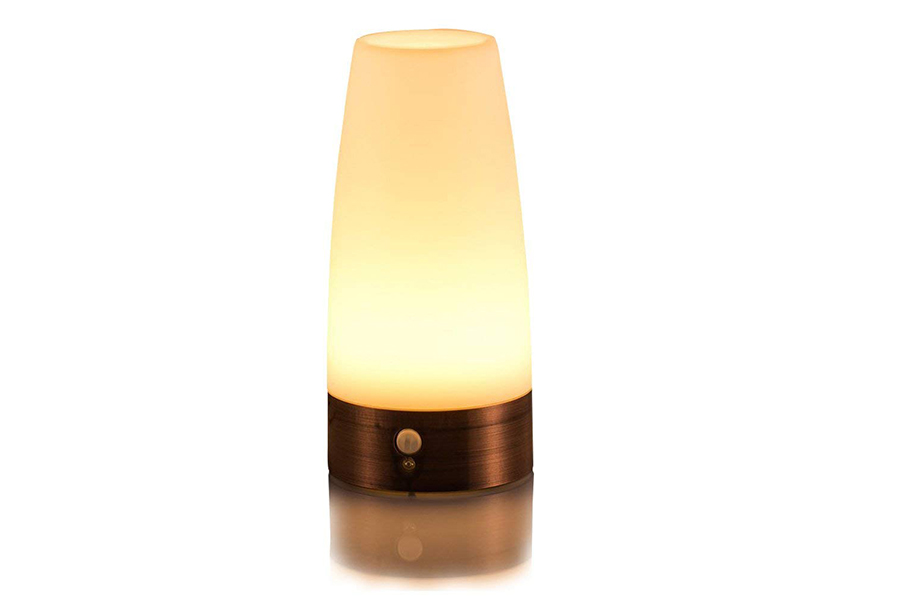 We have already talked about the importance of light during your night work. Another important thing is how light affects your sleep. If you have ever heard about the circadian rhythm you know why. If not, the circadian rhythm is a process which displays human's sleep-wake cycle. The way it works is that our bodies have the inner clock, which tells our brain that we are tired, thus we should go to sleep. The body senses that the night time is coming and starts shutting down our body to get it prepared for rest. That's why it is said that diming lights 1 hour before going to bed can improve your sleep quality. Having a night lamp will help you fall asleep faster and have a better night rest.
Ergonomic Pillow ($24)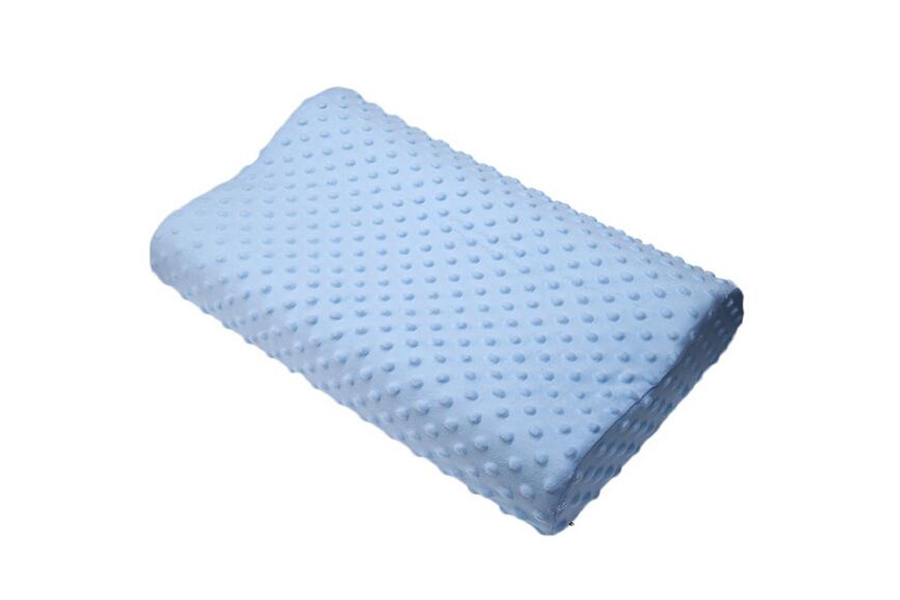 Another great tool for having better sleep quality is having an ergonomic pillow. Overall, sleeping is a very important process, for freelancers, who use a great amount of brain power good sleep is a must to stay productive and creative. That's why the ergonomic pillow along with a mattress and beddings are highly beneficial to the sleep quality. While the whole mattress might be rather expensive, you can start improving your sleep with this ergonomic pillow.
Air Humidifier ($16)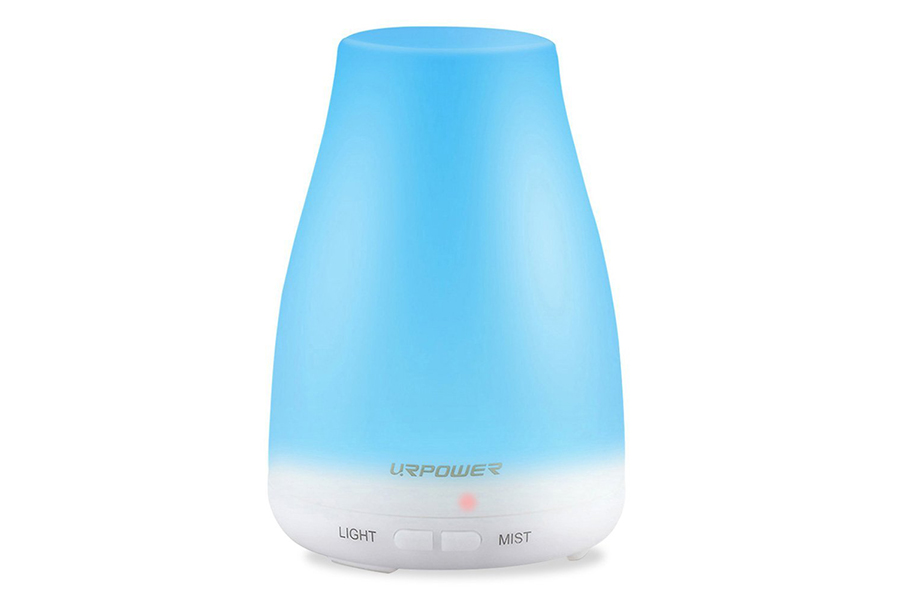 Another nice thing to have if you're working a lot from home is air humidifier. While it might not be for everyone, essential oil aroma diffuser and air humidifier can be helpful. First of fall, with the right essential oils, you can create a calming aroma which can help you relax and have a better rest. Moreover, it will also allow you to create different scent atmospheres in your room, where one will be great for your productive work, another for having guests and so on.
Heat Massager For Neck and Shoulders ($40)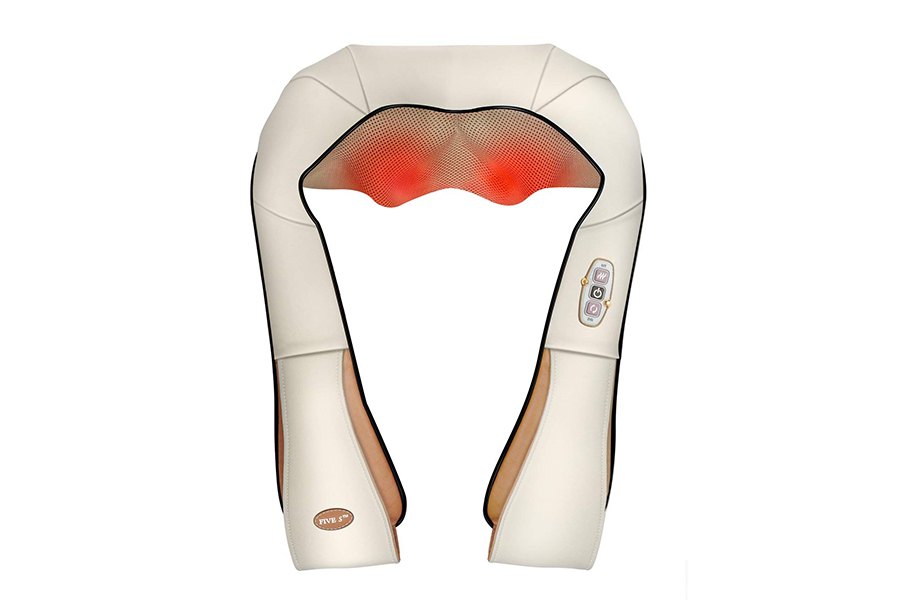 When you work hard, you should relax even harder. Overworking is a problem and everyone should learn how to spend time with yourself. While there are many ways how to relax your body and mind, getting a massage always does a trick. If you would love to enjoy massages every day at your home, getting this heat massager will be your favorite toy to play with when you want to relax and take it easy for a few minute massaging session.
Foldable Portable Keyboard ($29)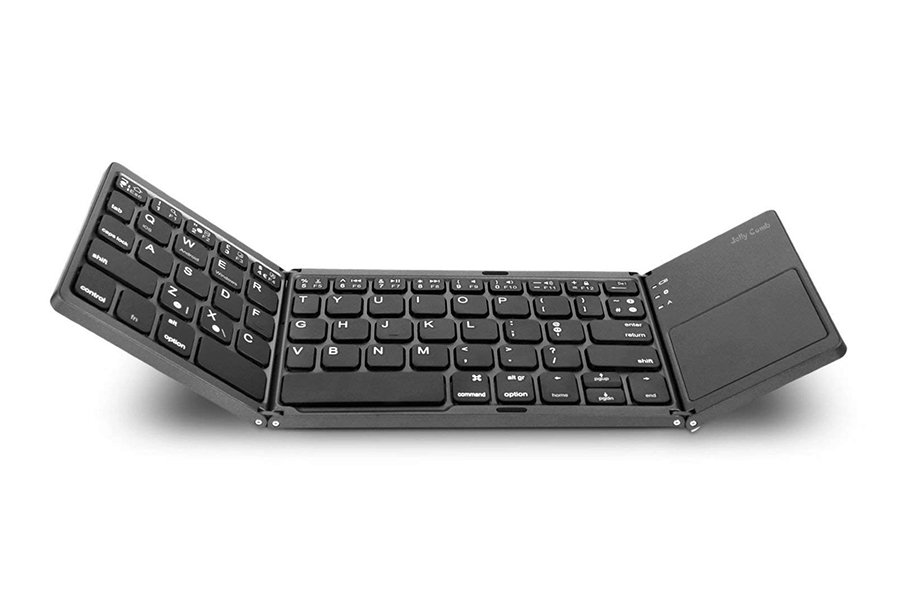 If you own a tablet and you're constantly using it, then a portable keyboard is something that will be very useful for you. This keyboard features a foldable design which will reduce the needed space in your backpack giving you more convenience having it with you wherever you go. Since the keyboard is chargeable with a full battery you'll be able to use it for 48 hours or have it be on a standby mode for 560 hours.
Foldio Portable Photography Studio ($40)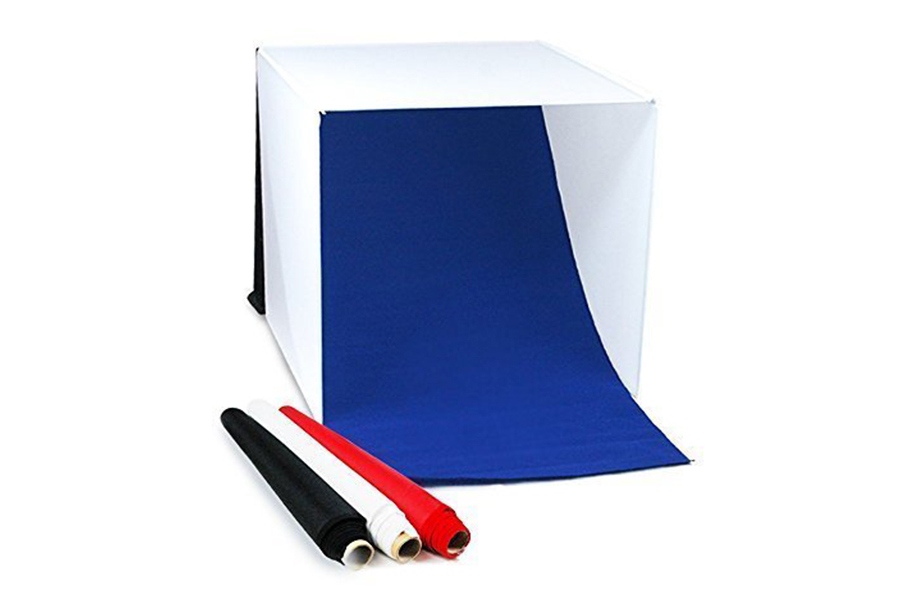 If you need to take professional photographs of specific products for your work, it might get frustrating creating a good setup for it. That's why Foldio, the portable photography studio, can help you to create better-looking product photos with good lighting and a white background. Moreover, the tools are portable, which will allow you to take it anywhere.
Mpow 059 Wireless Headphones ($35)
Wireless headphones are something that everyone should have without any arguments supporting why. The practicality of this tool allows you to have a great sound quality without the annoyance of having a cable sticking out from your headphones. Furthermore, we have all been there when we accidentally tripped on the cable of our headphones and dropped it on the floor. This Mpow 059 wireless headphone supports 20 hours of listening to music time, allows you to answer your calls and features a foldable design. Making it a great tool for your work, leisure, and travels.
Bluetooth Wireless Mouse ($18)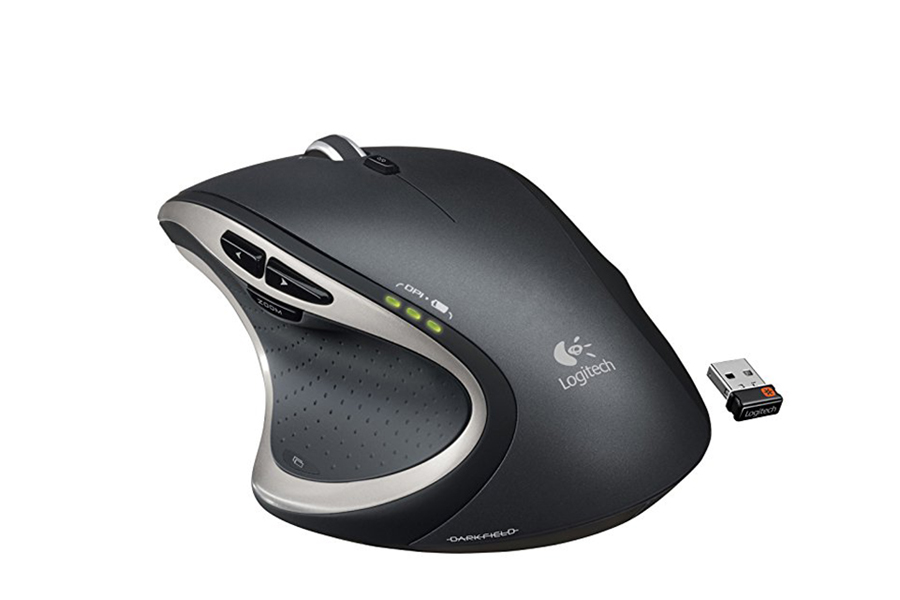 Wireless mouse is something that anyone having a computer should have. It's a must. There's a big variety of wireless mice but for freelance work, we recommend Attoe ergonomic Bluetooth wireless mouse. Bluetooth is important since, many new laptops have a lack of ports, which makes every free port very important. The mouse features ergonomic design letting you comfortably put your hand on it. The mouse also works with a USB receiver or Bluetooth.
iBart Stylus ($9)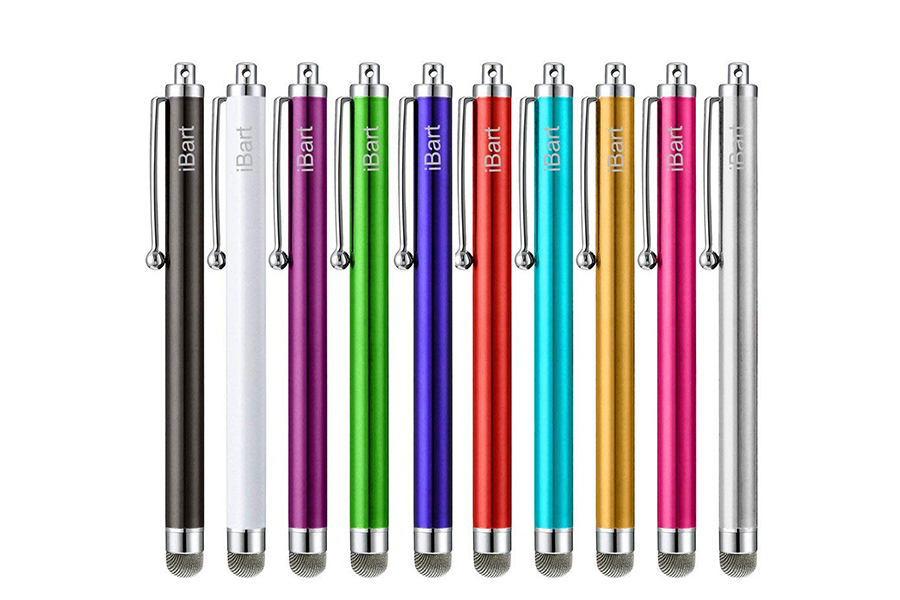 If you own a laptop with a touchscreen or a tablet having a stylus is a great tool for your creative work. Stylus allows you to practically use the functions of a touchscreen to creatively draw your ideas or take notes. The iBart stylus features a premium Mesh fiber tip, making it usable on all touchscreen devices. The fiber also has pinpoint accuracy, which will allow you to make precise drawings.