Business without the internet is unimaginable these days. Everybody has some sort of online presence. Some companies tend to focus on social media and not even bother with anything else.
On the other hand, there are those who rely on a website more than anything else. It is no great feat to create a site for personal or business needs. The biggest problem is standing out from the crowd and attracting visitors who then become your customers. One of the best methods to do that is implementing tools which can boost the site in no time.
Read on and find out what outside help you can get to get the most out of your website.
InspectLet
Having a thorough analysis of data is one of the key things to ensure that you can be ahead of the competition, especially if your field is filled with other companies. There are plenty of tools that help you with processing information, Google Analytics being the most notable one. However, it is not without its flaws, and could certainly use some improvements. Or, if you feel like it would be a waste of time, look elsewhere.
InspectLet answers not what is happening, but why it is happening. It would not be a stretch to say that you can find out what each visitor does on your website. It is like standing behind them and following their movement. Eye-tracking, click, and scroll heatmaps, powerful filtering, conversion funnels, and session tagging are just a few of the features that the tool provides.
You can select from a number of different plans, depending on your budget and goals. InspectLet is easy to use and it will not take too long before you become a number-one in your field.
HelloPingPong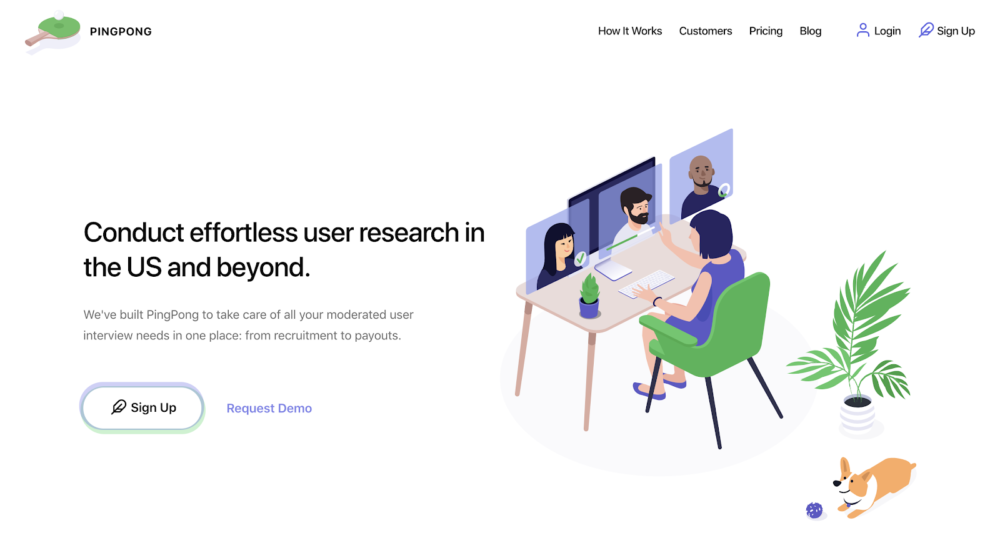 Image source: HelloPingPong.com
The name has nothing to do with the sport. Looking at the list of companies that rely on the tool is nothing short of amazing. Vodafone, BT, LogMeIn, and plenty of others are using HelloPingPong as their go-to for finding potential employees.
Many international companies are screening candidates through online interviews. And some have so many that it is too difficult to take care of everything manually. That is where PingPong comes in. You can schedule everything according to your needs, not anyone else's.
There will not be problems with overbooking or calendar fails. There is a built-in software for video-calling which prevents any potential issues that occur during the interview. Moreover, after the interview is concluded, you can analyze it as much as you want, highlight certain parts, share it, play it back, etc.
UserFeel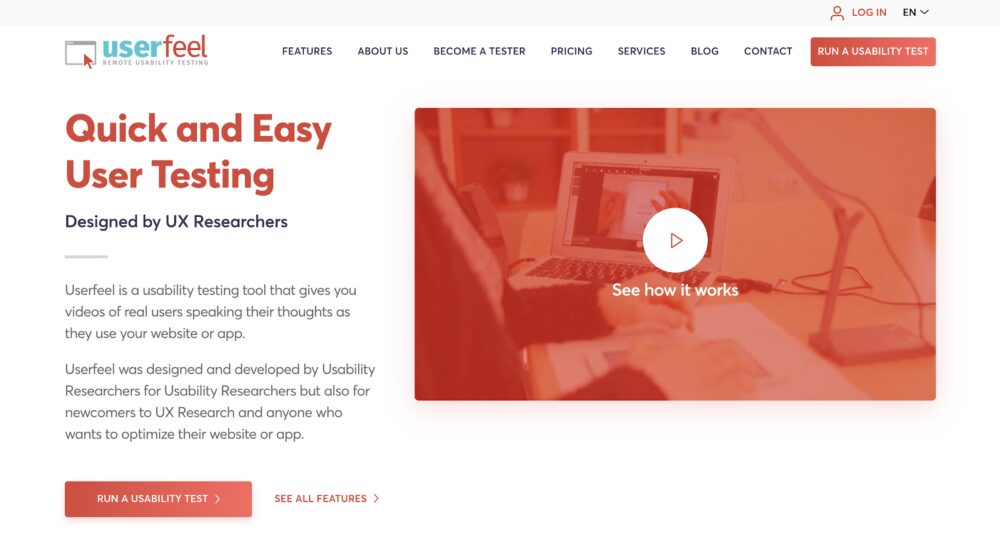 Image source: UserFeel.com
Ever wondered what people actually think about your website? If so, UserFeel is just the tool for you. The main idea behind it is that testers who are working the company provide honest feedback. For instance, if you run an e-shop, they will tell you about features that are missing or make no sense, as well as some good sides of the site.
The testers are available in more than 40 languages and they can screen your webpage on any device, which should not be underestimated. After all, browsing on a computer and a smartphone are two different things.
If you want to focus on certain aspects during the test, there is a questionnaire that narrows down the test. After the testing, there will be a system usability scale rating which goes from 0 to 100. The number determines how usable your site is. Finally, you can also receive voice transcription and summary.
Keen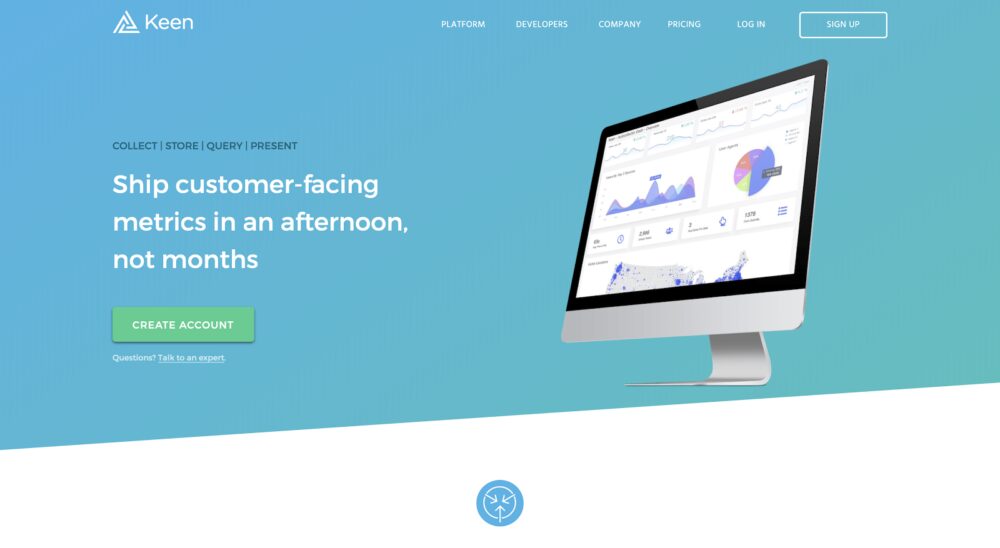 Image source: Keen.io
Those who do not have enough user-facing metrics have to check Keen. The tool has not been out for a very long time, yet there are plenty of individuals who are using it. And its popularity continues to grow. A pricing model in which you pay only for what you use is definitely one of the more attractive points of Keen.
As for the tool itself, you can integrate the information you want in a matter of minutes. It becomes easy to collect event information from virtually anywhere and send it afterward. The more you spend time using this tool, the clearer it becomes how valuable it is for everyone who wants to collect more information.
To sum everything up, these four tools are among the best when it comes to taking that next step and putting your business in a better position.
The world of the internet is a tough place for those who want not to survive, but be the best. However, the right investment does wonders and getting help from these four will do just that.