Nowadays it is said that people tend to change their jobs once every 3 to 5 years. We are always on the search for something new and better, and sometimes it is hard to decide and stay at one place when you don't feel interested or focused enough on the task at hand. Hiring new people is difficult and it can take a toll on the whole company, so you need to find a way not only to keep your employees but also to help them be more engaged and more interested in the work. In this article, we are going to tell you more about the things you need to know about how to increase your team's engagement, and we will give you some information on why that is important and how it will improve your overall company.
1. Allow feedback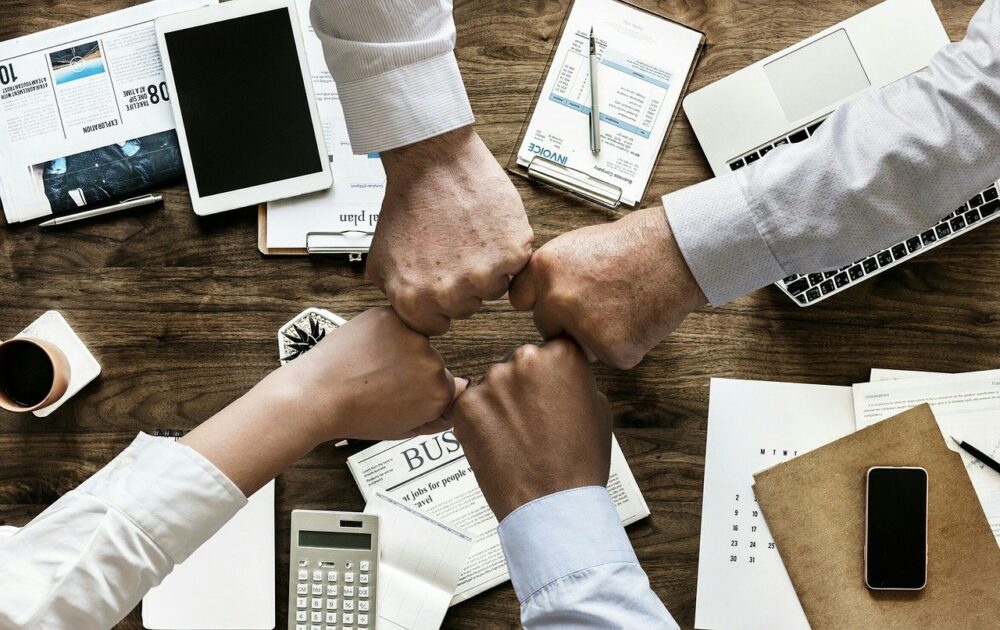 The first thing we are going to talk about is feedback. No one is perfect, and no one knows best. Sometimes we are making mistakes without even noticing them, and when you don't allow your employees to give you feedback, you will never learn better.
You should ask your team for feedback, and you should not be afraid to get some constructive criticism. Know that it is better to do this anonymously, so you can always be sure they are being honest with you, and so there are no hard feelings.
2. Have an open-door policy
Let your team talk to you. This is the best way to increase their engagement. Let them feel like they can trust you and they can ask for your help in case something goes wrong. When you have an open-door policy, you are more likely to be included in everything that's going on, and you will be able to monitor their work without having to use additional software.
Let your team know that you are not only there to give them tasks, but also to help them solve issues, get things done on time, and just have someone they can lean on.
3. Give them the right tools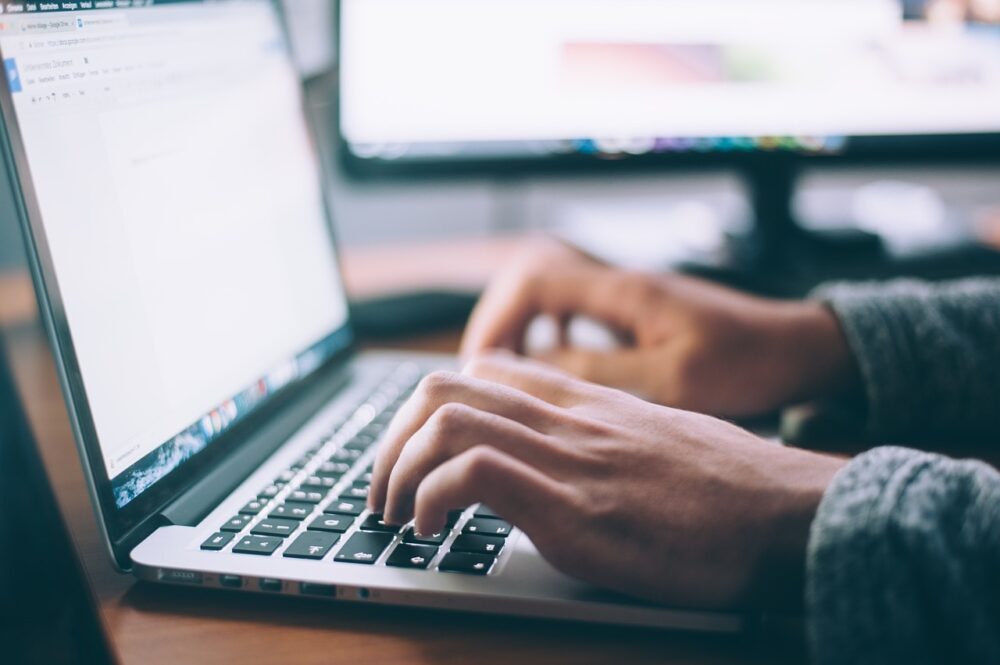 When you give your team the right tools, they are more likely to be productive and interested in the tasks at hand. There are a lot of digital signage tools that will not only increase productivity but will also let your employees communicate and collaborate with ease. If you want to find out more about the benefits of this software, you can go here.
Note that there are a lot of tools available on the market nowadays, and it is up to you to choose the right one. Be creative, test things out, and see which one works best for your business.
4. Be clear and precise
Now let's talk about something that's extremely important – clarity. Sometimes managers and bosses are not clear enough with the requirements, and when you combine it with a closed-door policy is the fastest way to failure.
Give your team time to understand what is required of them, and don't forget to check up on them. Have the patience to explain things, and don't wait until the deadline to see how the project is going. Be involved with the things that are happening, and the engagement will greatly increase.
5. Have meetings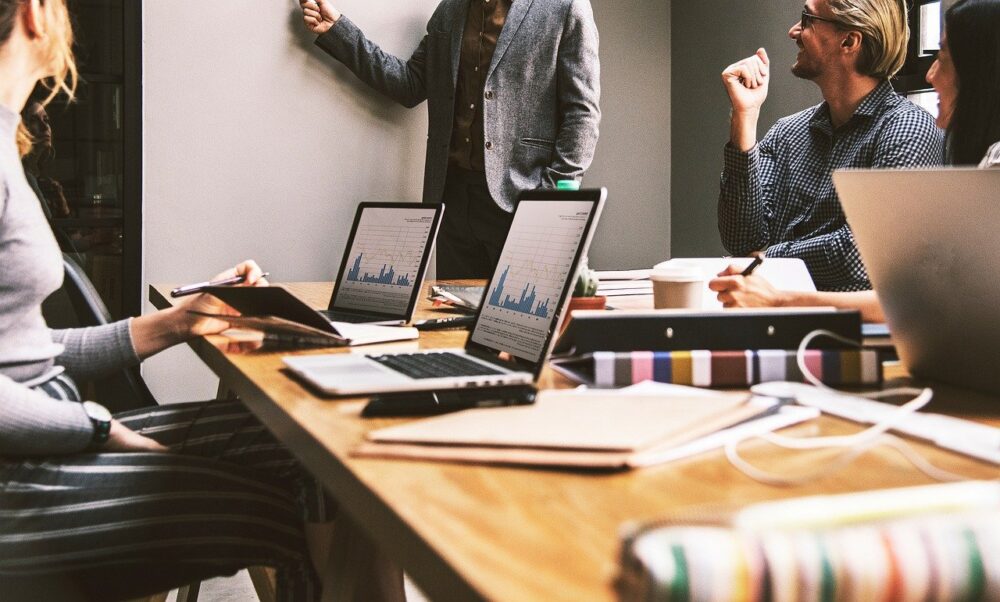 Having meetings is not done only when there is a task at hand or a new project to work on. You can have weekly meetings where you just gather with your team and talk about the week, what your plans are, what's expected, what's urgent, and who needs help with what.
This will promote healthy behavior, and your employees can talk about their ideas, issues, or anything in between. The meetings can be as long or short as you want them to be, and you can also lift the mood up by asking about more than just what their tasks are.
6. Work as a team
When you work as a team, you will not only increase your crew's engagement, but you will also promote communication. Know that some people better work alone, and that is okay. You should never try to force working in groups if you know that some people do the job perfectly on their own.
However, you should try to get your employees to work together towards solving one issue or creating a new project. This way you will also be able to learn more about their skills and see if someone has potential for more than just their current tasks.
7. Let them take a break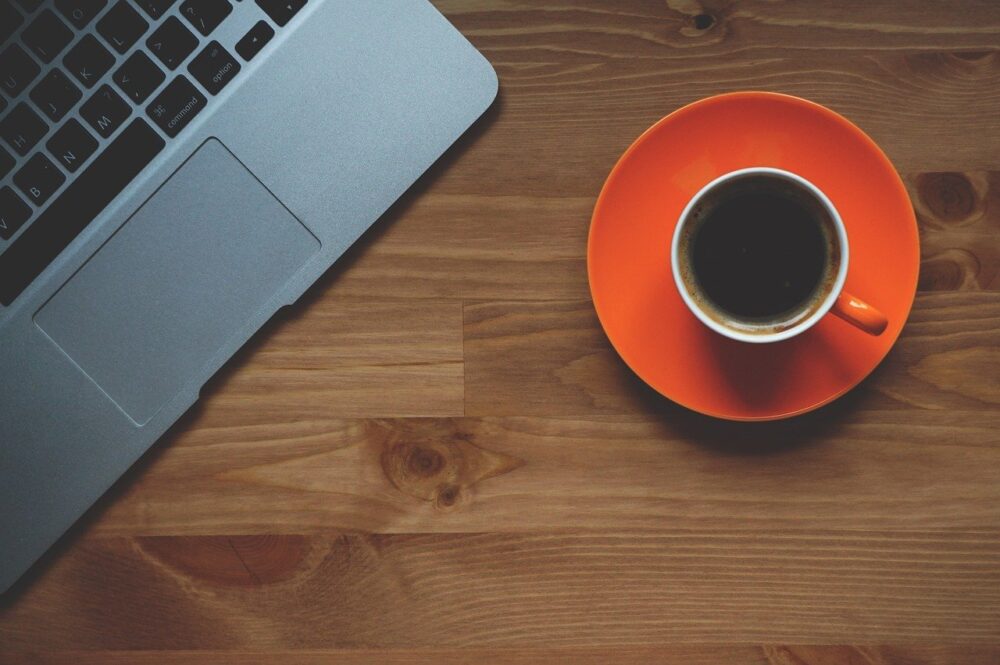 You cannot expect people to stay focused on their work for 8 or more hours and expect the same focus and enthusiasm. We cannot do one thing over and over again, without a break, and give 100 percent all day long.
Because of this, you should promote short breaks where your employees will be able to forget about the task at hand, and just clear their mind. It is said that when the team is allowed to take short breaks, they are more likely to finish their tasks on time, and they will be happier in their job position.
8. Socialize outside of the workplace
Even though this sounds like it won't make a difference, know that when the employees socialize outside of the workplace, they are going to be more interested in collaboration while they are at work.
You don't have to do this every week, but having monthly gatherings is going to promote healthier behavior. You can go into an escape room together, go on a hike, or just go to a great restaurant and have lunch together.
9. Mentor them
The last thing we are going to talk about is mentoring. When you are responsible for a team, you should help them do better and improve their skills. If you know something, you should share it with them, and you should help them learn more things.
When you are a mentor, they are more likely to trust you, share any work-related issues with you, and they are going to be more interested in the tasks at hand. This will also teach your team they should help each other, and when there is a new person on board, they are going to help them adjust faster.
Always have a nice and positive attitude, and treat your team the way you want them to treat you. Learn from your mistakes, and learn from your success. These nine things can help you not only to increase the engagement, but it will help you promote better behavior, and you will also increase your team's skills.