The audience is used to classic football in which two teams of 11 players play, and the goal of the game is to score as many goals as possible to the opposing team. But how much laughter and relaxed fun is actually present in football?
Football is primarily a serious sport popular all over the world and almost everyone considers it that way! However, if you add the 10 kg balloons that players carry during the game, you get a sport accompanied by plenty of laughter and great fun, for both adults and children – Bubble soccer.
If someone is bored with ordinary football and wants to try something new and exciting, bubble soccer is the right choice, both for players and spectators. Just by watching a game like this, viewers can laugh to tears. Players are guaranteed good and excellent fun on the field without fear of injury because it is kept to a minimum precisely because of the balloon.
Bubble football in the world is a fun form of team building, a birthday celebration. Bubble football can be played by anyone, regardless of gender and age. Bubble football is an ideal form of entertainment for all adrenaline lovers and those who are about to become one.
Why is team building important?
It's easy for us to live in a money-driven world most of the time, but it's not all about money. True, how much we earn is a key item in forming our attitudes toward the job and the company we work for. Being satisfied with financial conditions is high on the list of priorities, but it is by no means the only thing that matters.
Employees want to work in a company with whom they share the same values, with whose vision they can identify. They want to work in a company where they feel valued, where their work is recognized, and colleagues are a source of support and understanding. In a productive and orderly work environment where there is collegiality and a positive atmosphere, employees will be motivated to contribute and develop, their personal-professional, as well as the development of the company.
Read below why bubble soccer is the right choice for team building.
1. Networking, socialization, and getting to know you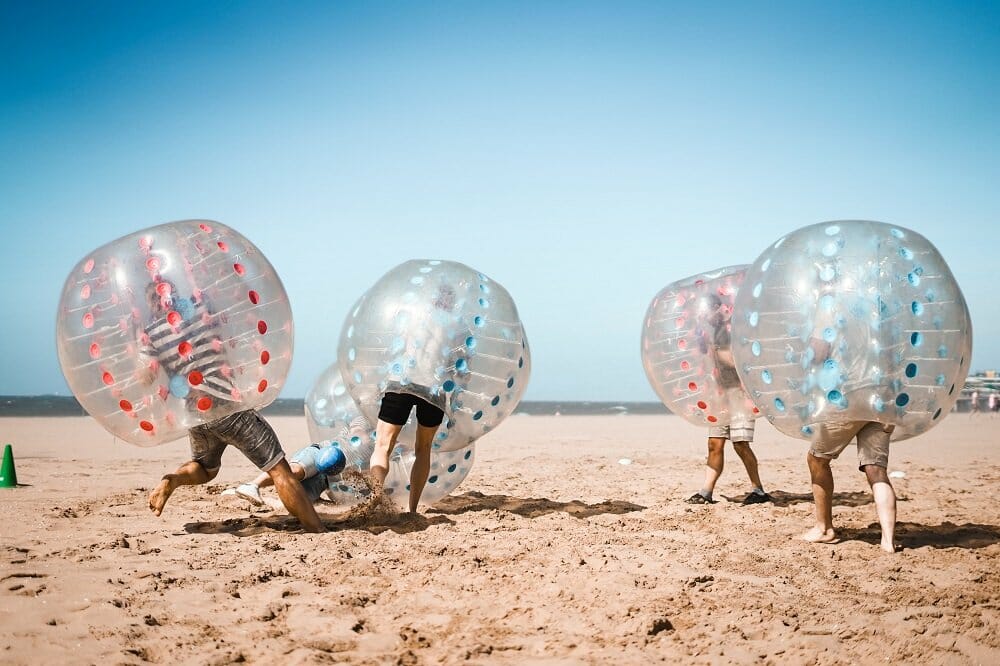 Socializing and making friends in the workplace is one of the best ways to increase productivity in the office. People who know each other better find it easier to solve everyday questions and tasks. Team building can be a short and quick bubble soccer game during a lunch break or a well-planned event after work that everyone is looking forward to. Companies that pay special attention to their employees will organize tours of larger tourist centers. This is a great opportunity for each individual to actively participate in planning, express their ideas and present themselves in a different light. In this way, you motivate people and build a team as a whole.
2. Building trust
Team building activities can help develop trust between employees. Trust is a key element for doing business, especially if teamwork is required to achieve goals and business growth on a daily basis. Many experienced entrepreneurs will tell you that trust is key to doing business because it can make or destroy a team, and a business can no longer survive without a motivated team. Thus, team building activities build mutual trust. Very simple team-building activities can build trust: we identify pairs of employees who must maintain eye contact for at least 60 seconds, without looking from the side. It sounds simple, but practice shows us that through practicing eye contact, communication becomes more comfortable and therefore we have more trust in each other. Visit this website to learn more about it.
3. Better cooperation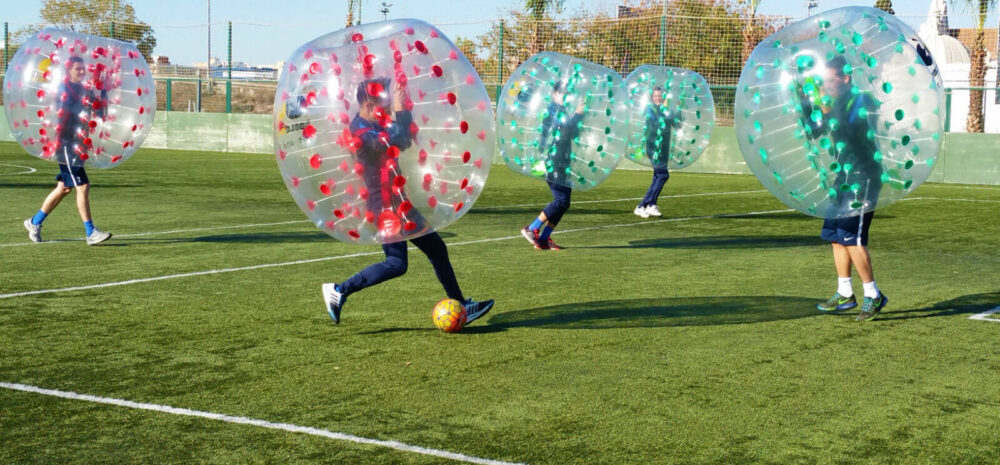 Team building activities can create a stronger bond between co-workers, who most often blame each other when problems arise on joint projects. This connection can increase employee participation also in other day-to-day business activities. An effective team works uniquely and recognizes the importance of collaboration for mutual success. In such cases, they perform activities that require the participation of all team members at the same time. For example, a team is presented with a hypothetical business problem that they must solve together in a limited amount of time. They determine the team responsibilities of each employee. The goal of these tasks is to encourage employees to avoid shifting the blame onto each other and to find a solution to a hypothetical situation together instead.
4. Entertainment as motivation
When a stressful period and hard work on a project is followed by relaxation and celebration, you are actually showing gratitude to your colleagues and how precious teamwork is to you. Team building is a great way to celebrate mutual success and at the same time encourage people to want more new team victories. Informal socializing and entertainment come as a reward for the effort invested, which keeps your employees motivated to work better and work even harder.
5. Constructive conflict resolution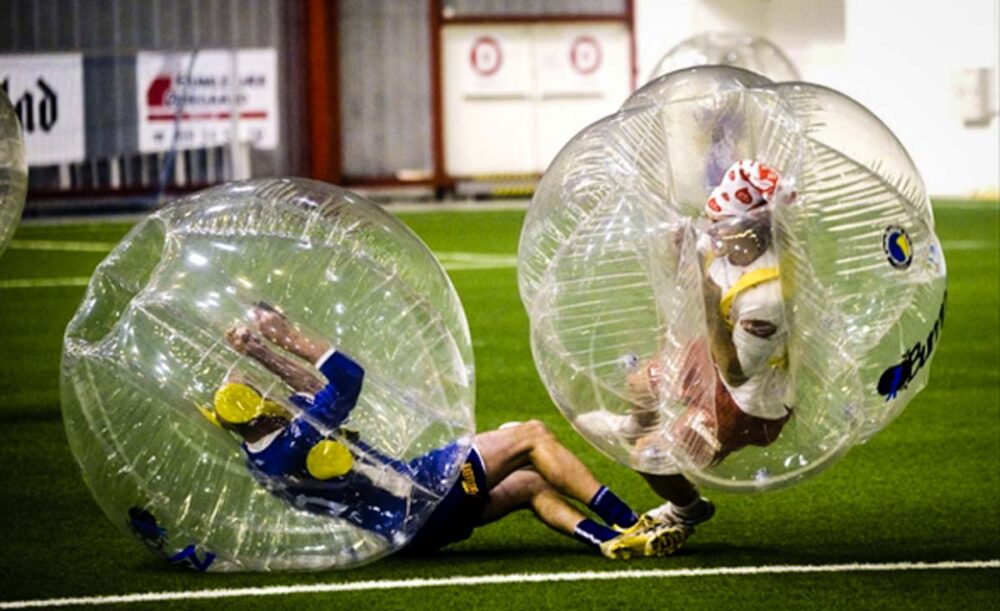 When people work together, disagreements are inevitable. The members of the compact team resolve conflict amicably and do not allow them to escalate into serious misunderstandings and quarrels. Conflicting ideas and opinions are not always a bad thing. In fact, many disagreements can lead to constructive and useful work. When people with different experiences are in one place, it is crucial to be open to listen and accept different opinions and perspectives.
Final thoughts
Every company has its own mission, vision, and goals that it wants to achieve. Every employee in the company is important because his work also makes the goals achieved sooner. While each employee is responsible for someone else's responsibilities, they all must work as a team to lead their company to success.
Communication, collaboration, and trust are the basic qualifications that every productive team should have. No team has these qualities from the very beginning, they develop and learn over time. countless team activities help employees strengthen their bonds and that give importance to teamwork.