Social media plays a crucial role in our day-to-day life. We use it while we are waiting in a grocery store line to fight boredom or in a cafe while drinking morning coffee.
Nearly every one of us has a social media account and on average we spend one-tenth of our time per day on it. Thus, I believe it is important that everyone should get to know with some social media safety tips.
Because the user base of some social media pages is enormous and diverse it is inevitable that some of them will not be educated enough on online scam schemes to avoid it. Therefore, social media platforms have a perfect environment for scam artists and hacker to flourish.
Here are some safety guidelines to follow while using social media platforms such as Facebook, Twitter, Youtube, and others. I hope you will be safe and sound online with these social media safety tips.
It is important to use a strong password that no one could easily get into your account either by guessing it or brute-forcing it with a software.
A strong password must contain at least one upper case letter, lower case letters, a number, be at least 8 letters long, and if it is allowed a symbol. It shouldn't be your name or of a similar sort. You should either pick random letters or a random word for it.
Use a Different Password for every Social Media Accounts You Have
A lot of people like to use one password for everything and that is a really bad idea. For example, if one's password is really hard to guess (e. g. YtdfRe78$) and he or she uses the password on every social media platform as well as on other sites it is very easy to compromise it.
If you use that password to register for a website that is vulnerable to hackers, you might get your password leaked to password marketplaces. Then your password can be brute forced pretty easily with a bit of luck and you may lose all of your social media accounts with your sensitive data
Set Up Security Answer that Only You Know the Answer to
One should always set up a unique security Answer. This option is available for most social media sites and you ought to use it. It is important that you wouldn't set up easy answers.
For example, for the question "Your first primary school teacher?" you shouldn't answer the real name o your first teacher, because that way people can easily guess it. I suggest looking at this the same way as you look into passwords.
Protect Your Devices that Contain Social Media Applications with Passwords
If you have social media apps on your smartphone, I recommend to protect it with a password. When your smartphone is without a password anyone can get access to your social media account and steal your sensitive information.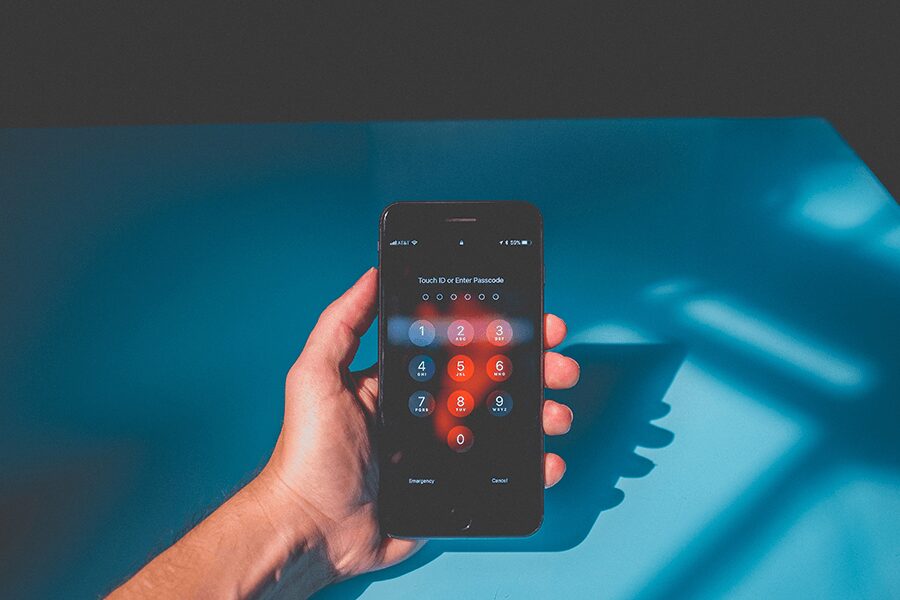 Although I would recommend putting a password on your phone no matter if you use social media apps on there, it is just a safe thing to do.
Don't Accept Friend Requests from Unknown People
Even though, social media is created to connect people I wouldn't recommend for you to accept random people friend requests. You should only accept people that you know and trust. Because then you can set your privacy settings that your posts would only be seen by people you care about and not by a random stranger that might use that information against you.
Don't Click Random Links, be Cautious
Social media accounts are frequently hacked because one clicked on a link without thinking about. Remember to be very cautious and choose links you click on wisely.
Look carefully at posts and messages that don't sound like your friend. This is because he or she might be affected by a virus that distributes links that steal people's data.
Be Mindful of What You Share
It is really important to be careful about what you share online as everything can be used against you. There are cases when people lost their job because of what they shared. Also, every HR department now checks your online presence and might not accept your job application because of something you did online.
The general rule of thumb is don't reveal sensitive personal information ie: home address, financial information, phone number. I would also recommend avoiding controversial and political topics. All in all, just remember that the more you post the easier it is to use the stuff against you and have your identity stolen.
Understand the Privacy Policies of Social Media Platform You Use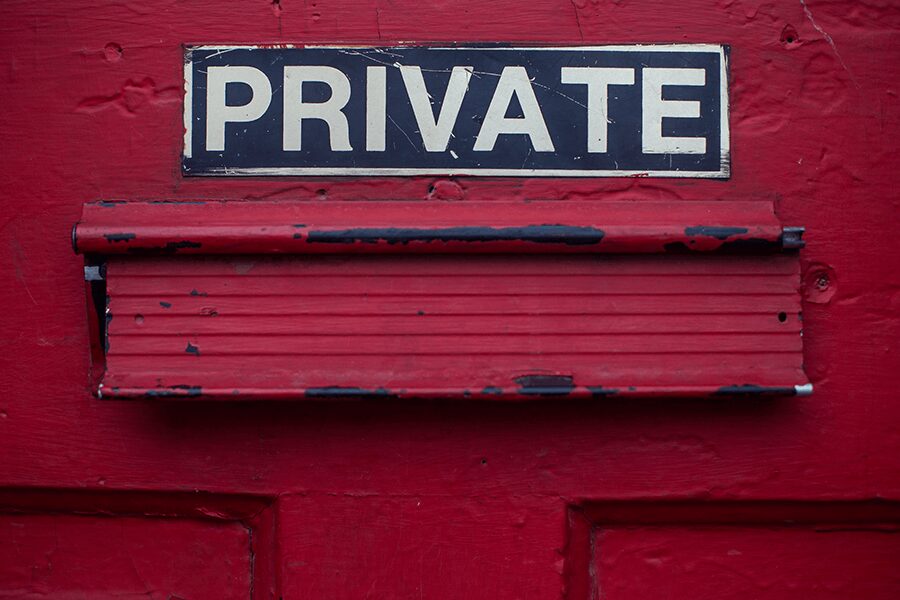 After the Cambridge Analytica scandal, every social media platform is required to have stricter privacy policies and allow users to have more control over their data. Because of this, you should try to customize your privacy settings to control what kind of people can see your social media feed.
Use Antivirus Software Program on Your Computer
It is important that you have antivirus software as well as a firewall installed on your computer. They offer extra protection that you don't need to worry about. You can also consider changing your DNS to OpenDNS that offers a little bit of extra security.
Also, be sure to keep your browser, software applications, and operating system up to date. As with every update they patch possible security issues.
Log Off of Your Account Every Time You are Done
This is the last but probably the simplest tip. Just to be extra safe log off every time from your social media account when you are finished using it.
Additionally, Don't save your credentials on automatic browser password completion feature. This way people won't be able to access your account while you let them use your computer or smartphone.
Conclusion
All in all, it is not that hard to use social media wisely with these safety tips. If you sometimes think that you don't need social media accounts anymore, we have articles on how to delete your Facebook account or just the activity log automatically, and how to delete your instagram permanently.
If you have any questions or suggestions, please contact us via our contact form.