Thanks to the evolution of the digital world, life has become much easier. You cannot even imagine the number of free software available to make life tasks easy. Techies who have a passion for coding, create free ones to make the daily activities easier. No need to rely on big companies or expensive software. There is a plethora of free software developed, keeping in mind the needs of an individual.
Such numerous software is available for students too. Students can manage their daily tasks, assignments, time tables, and work-study balance with the help of these free ones. According to bestessayhelp.com, students' life has become a lot easier to handle and organize, with the help of many software.
So, we have listed some free software that is available easily and will reduce a lot of burdens. These will make your tasks as easy and organized as possible.
1. Google Docs, Sheets & Slides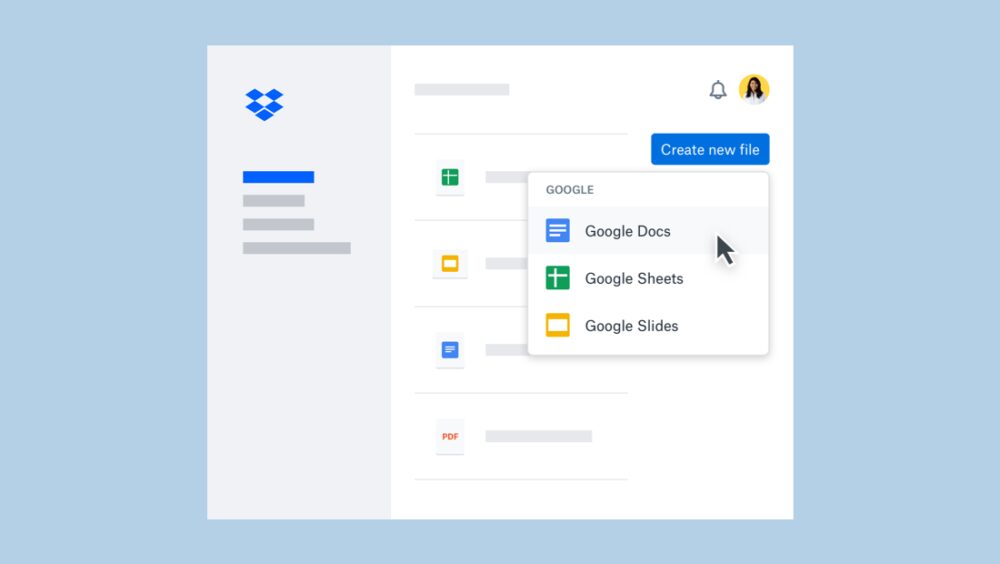 These google applications have made the work so easy that they seem to have replaced almost every word software. Be it reading, writing, organizing files, etc. everything is manageable from any of your devices. It also has the feature of saving your files offline. You just need an active email account, and you're good to go.
Google docs can be used to create, edit, and save word files. Google sheets provide almost all the features of excel sheets. Google will be your support in presentations. They have all the PowerPoint characteristics.
This software makes sure all your college assignments, be they in any format, are in one place. You can access them anytime, make changes, and even submit and share them online. This is a blessing for group projects. Here, everyone can make changes once the document is shared with the required people. You even know who does the changes. It autosaves in intervals and retrieves previous versions if you delete them by mistake.
2. Avast Free Antivirus Software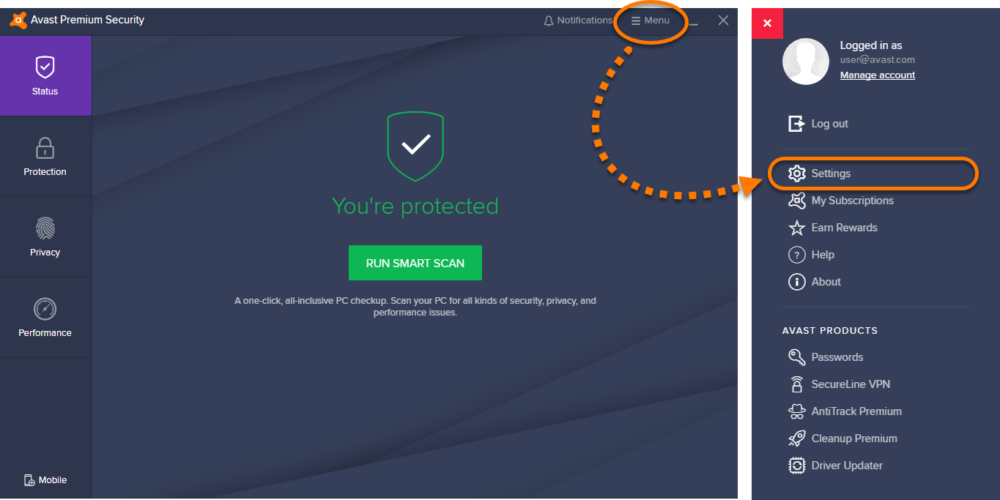 Another money saver software is this antivirus. It protects from malicious threats, viruses, and even ads. It detects worms and trojans. Among the free antiviruses, this provides the best features. You can customize the settings according to your needs. It can even stop the scams and phishing emails that contaminate your computer.
You can download this software easily and take all its advantages. The only side effect of this antivirus is that, like other antivirus software, it slows down the computer. Well, the slowness is noticed mostly when it runs a scan. But other than that, it is the best solution for students looking for a free antivirus.
3. Canva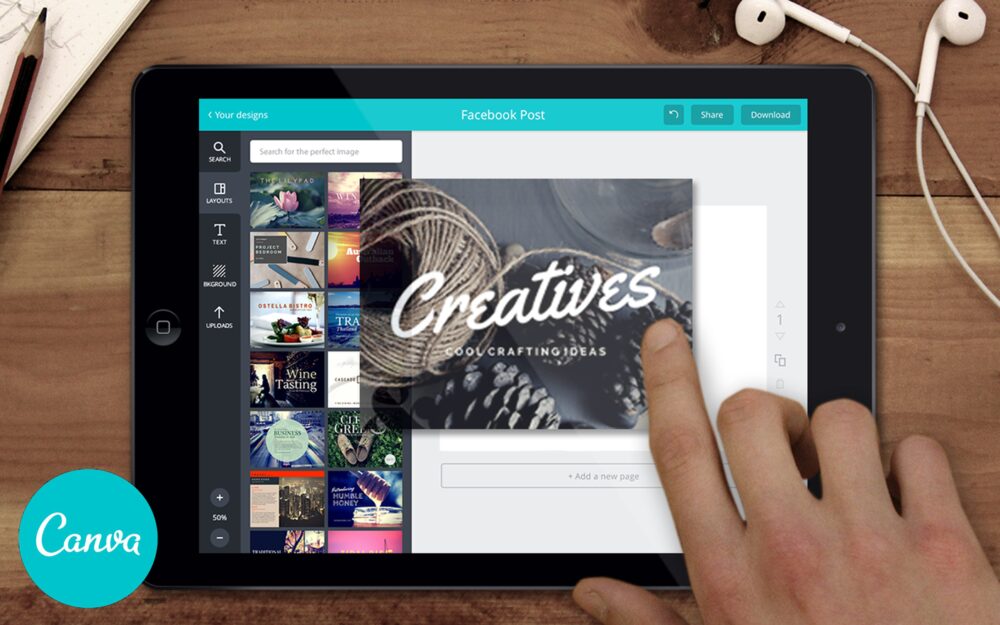 Well, this is not entirely free software, but the free version provides everything that is necessary. Canva is photoshop with an edge. It has templates, and they are predefined to social media types. If you want to upload something on Facebook, Instagram, Twitter, they have predefined templates and designs. So, you don't have to worry about the size of the image.
The templates they provide are of many sizes and totally customizable. You can not only create, edit photos but, put them in designs that are available on this site. The photoshopping option it provides is huge.
Plus, this software will not only keep your social media pages enhanced but can also be used in assignments to create attractive pages. Have a look at their software, and you will be appalled.
4. Zotero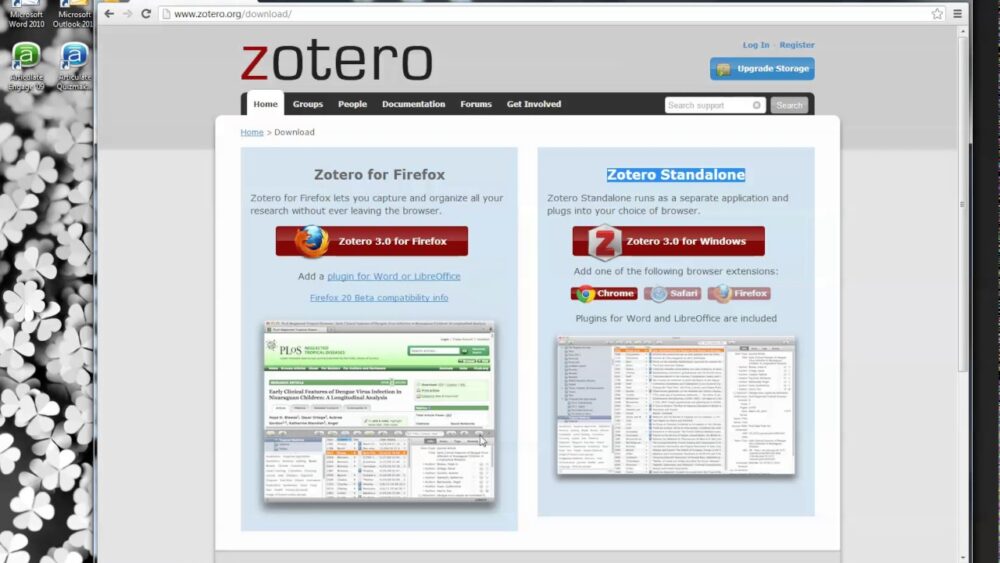 This is a blessing for the ones writing a thesis or any articles. It is also known as a 'personal research assistant'. You can research through it and store your research. It stores the references and sources from wherein you have collected the matter. Storing references was never so easy. It creates different folders for your different projects and stores all your references accordingly.
The magic that this software creates is that when you create content, it automatically cites the citation when you reference something. So, imagine software that adds in-text citations without you having to worry. The users have claimed that these citations were completely error-free. Imagine having a complete bibliography created for free. The workload reduces to half. Complete error-free citations and hours of dissertation saved, isn't it a magical software?
5. Sketchup
It converts 2D drawings or sketches into 3D models. It is useful for students who need to make 3D models for the assignments.
The best part of this software is that it is pretty easy to use. Once you learn the trick of converting models into 3D you will be addicted to it. Your every assignment will contain a 3D model, making it more appealing.
6. Ccleaner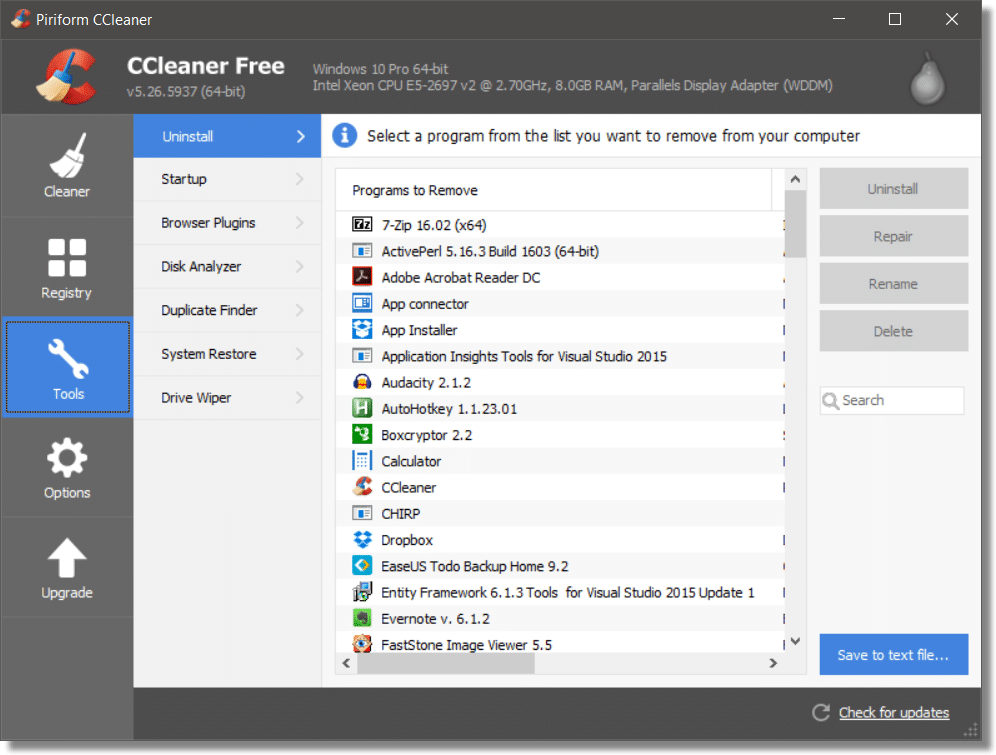 This is the OCD software if you're looking for it. It tends to keep your laptop really clean. It also removes unwanted files, cleans the recycle bin, clears history, and does everything to keep your laptop free and easy-going.
If you are installing the free software that we have suggested and also a couple of others, then CCleaner is a must for you. It will speed up your computer and make sure it runs efficiently. It does not take up much space and assures that all your software runs smoothly.
So, these are the software that makes a student's life easy. There are several others out there like VLC to play all types of files, Audacity to edit and do all that you do with music files and Lightworks to make amazing videos. There is an enormous list. We have only listed the basic and important ones. One can install free software according to one's use and courses. Nonetheless, all the software mentioned is free and up to the mark.
Students have financial and time constraints. So, they need free software which can reduce their burdens reasonably. And thanks to the techies out there who have understood the problems and have come out with the solutions. Do not hesitate to download the above software to ease your work out.