Today strated another great URL shortener – Virl.com. Design in my opinion looks great and illustration of character makes it more better. Virl.com offers to upload photo to share or shorten url to share absolutely for free.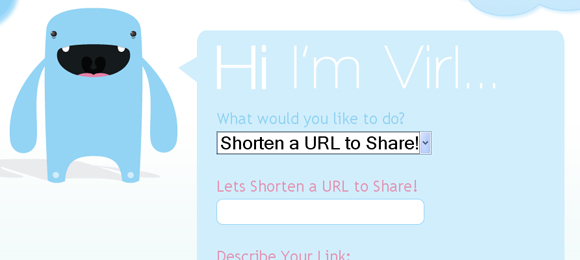 Virl is small and contagious. Share Your Photos, Shorten URLs & Spread the News. Use Virl for Twitter, Facebook, Digg, Delicious or Blogs & Websites Everywhere!
Virl offers to download free Virl Firefox extension.