Accessories are such a big part of every styling. It can make every look fashionable and stylish. If you're wearing casual, simple clothes, adding accessories can make you appear sophisticated and beautiful. With a few pieces of jewelry, your every look can be completely transformed. For example, if you're wearing high-waisted jeans and a simple white T-shirt, try adding some jewelry. You can add a few bracelets, a silver necklace, and a pair of cool earrings. You'll look like a real fashionista and all of that with minimal effort. You don't need to be a fashion guru to refresh your image and become more styled. You just need some creativity and will to try out something new. Moreover, visiting TheBracelets.com would be recommended to find an amazing collection of bracelets.
Earrings can make your face and overall look brighter and luminous. There are so many different earrings available out there that you might get confused with which to choose. You can find various types: stud, drop, huggie, chandelier, hoop, cluster earrings, and many more. If you're wondering which one should you go with, we recommend trying out huggie earrings. They come in many different shapes and styles and are easy to wear. You can mix and match them to achieve the look you like. These earrings can be a good starting for everyone who wants to test out something new and step into the world of fashion accessories. Here are a few trendy ways to mix and match huggie earrings:
1. Keep it simple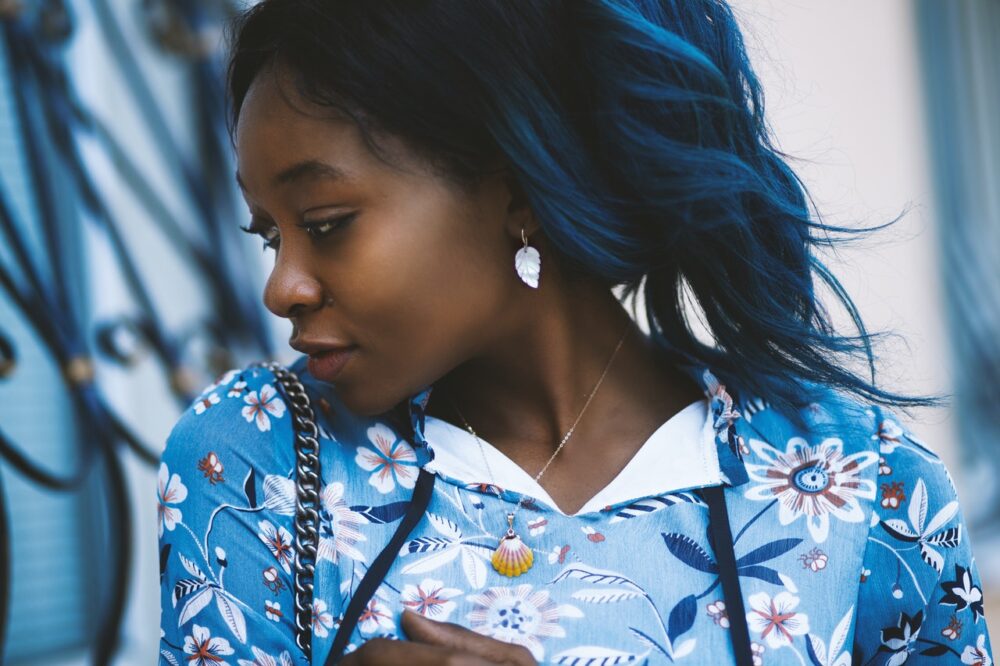 If you are not experienced with combining different jewelry, we recommend starting with something simple. Also, if you are just not into anything crazy, this can be good advice for you too. For example, you can choose thin silver earrings. They are always a good choice if you don't want anything too much. Simple earrings will add some fun to your look, but won't take it over. You can wear them with some fun, flowery dresses, or with your everyday, casual look. If you have multiple piercings, you can wear a few same huggie earrings. And if you want to spice it up a bit, take a few ones that differ only in size. In case you are more on a minimalistic size, this can be a perfect choice for you. Keep it simple and make it fun.
2. Combine different huggie earrings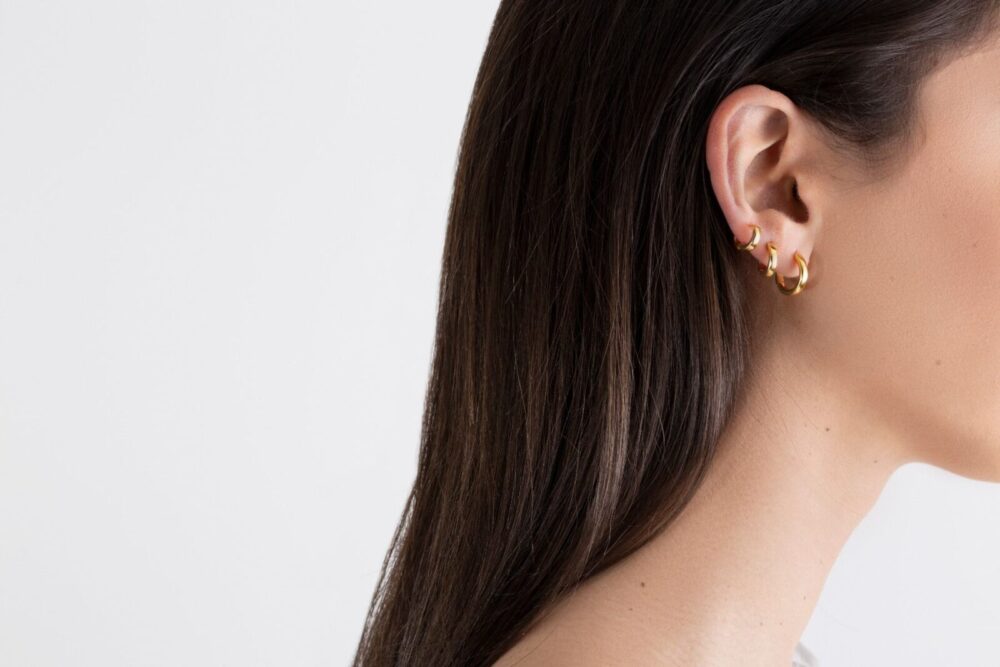 With multiple piercings, you can always have some fun. And you can choose how much fun you want to have. You can combine huggie earrings that are different colors and sizes. That way, you'll still have something simple, but more interesting. And you can match the color of your earrings with some other details, such as a buckle on the belt or the chain on your purse. These details are great because you can achieve a lot with some small changes. You can tone the whole look and give it some more sense. If you are not sure how to do it, try finding some pictures on Pinterest and getting an idea in which direction to go. If you have more courage and like experimenting, you can combine completely different huggie earrings. For example, try wearing the ones with more details at the lowest part of the ear. And then adding some smaller and simpler huggie earrings on the upper part. It can make your ear look very classy, and overall look more sophisticated. Again, if you are not sure how to do it, take a look at social media, or your favorite magazine. You can get so many ideas and inspiration and decide to make it work for you. On this website, you can find a variety of beautiful huggie earrings. They offer so many different ones, and you can also get a discount if you choose to mix different huggie earrings. It can be a great way to test something new and make some changes in your style.
3. Huggies and hoops together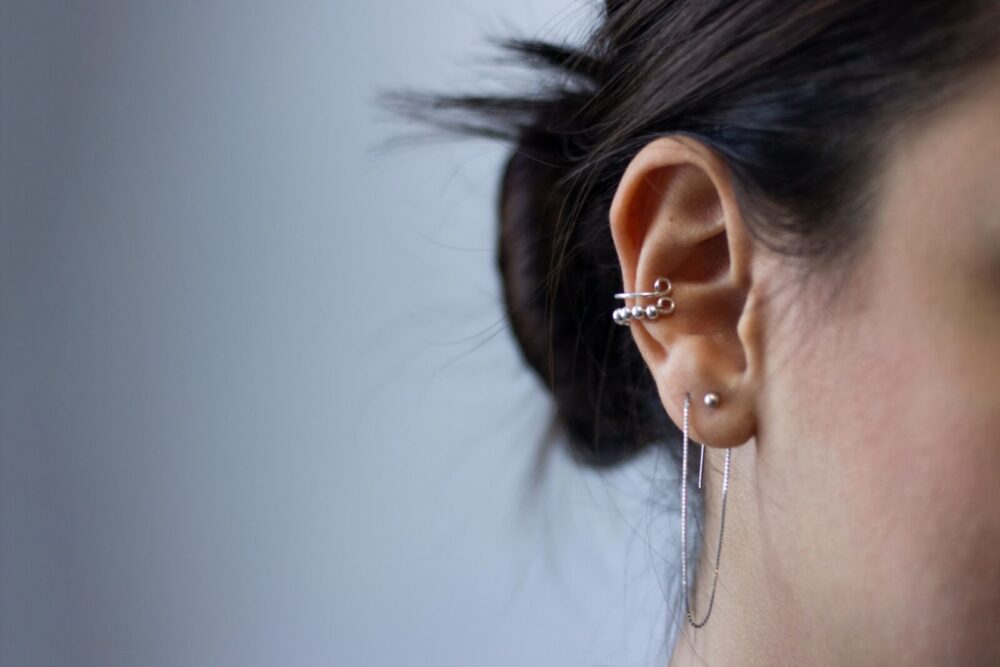 In the past year, hoops earrings were very popular. But no one said you should end there. To spice them up, you can combine them with huggie earrings. Try starting with a larger hoop earing and building your way up with smaller, simple huggie earrings. You don't want to overdo it, so keep it simple and sparkly. This combination can be a great choice for a night out, or even for your every day. You can use a combination of hoop and huggie earrings to make your jeans and t-shirt look more styled. And you can even wear hoop on just one side. You will like a real fashionista who knows what she's doing. Don't be afraid to step up a bit and test out something more boldly.
4. Mismatching
For a few years already, we can notice a new trend starting to take over the accessories arena. Mismatching earrings are a new big hit. Maybe it seems unlogical to wear different earrings on your ears, but we guarantee this is currently very popular and can make you look spectacular. Here are some ideas. You can go with a more extra, huggie earring on one side. And going with some simpler, stood earrings on the other side. So it doesn't look too much, but you still get all the benefits from mismatching. Another idea is to wear a drop earring on one side, and simple huggie earing (or more of them) on the other one. This kind of combination can look good with some more classy looks, for a dinner date, or a birthday party. With this amazing earring combo, you'll be in the center of attention. Don't be afraid to try something new, because you might like it a lot.
Conclusion:
Fashion accessories can transform every look and make you more styled and fashionable. They can be a great addition to everyday looks, as well as a classic or elegant combination. Earrings are always a good idea since they can make your face pop and look bright and beautiful. If you haven't tried wearing huggie earrings till now, we recommend giving them a chance. They can be worn with so many different looks, and you can also mix and match them in numerous ways. With a set of good huggie earrings, you'll look better than ever and feel more confident and pretty.