The magnificence of wood transforms homes into architectural masterworks. In the present era, it's heartening to see the growth of wooden work to embrace love and the sacredness of modern homes. Home-building relationships with wood are connected culturally and historically. In this context, hardwood flooring has become a significant aspect when it comes to choosing the right flooring for houses.
Hardwood is available in most places and is long-lasting, affordable, and flexible. Floors are the foundation of the room. One of the great features of hardwood flooring is the endless variety of options. Due to its large variety, hardwood flooring never goes out of style and is a recommendable investment.
However, choosing the right hardwood flooring can be an overwhelming experience. Therefore, this article compiles a list of a few essential things that must be considered when making the right selection for your home.
5 Things To Consider When Choosing A Hardwood Floor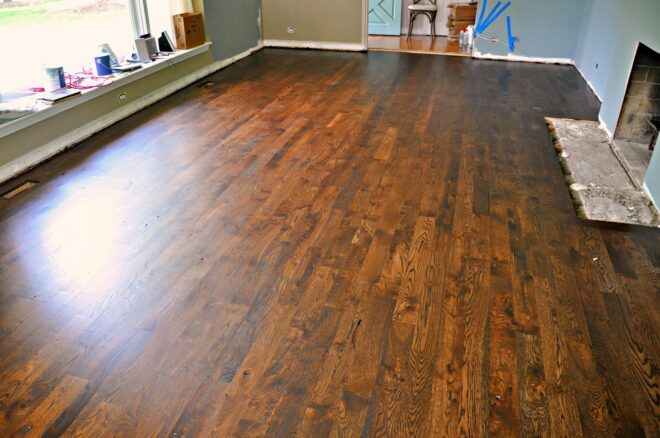 Style and budget play an important role when it comes to picking the right flooring for your house. Likewise, it is also important to keep in mind the type of hardwood flooring, color palette, texture, and features. Read below to get an insight into these factors in depth.
1. Types Of Hardwood Flooring
Here is a list of the different kinds of hardwood flooring available on the market to cater to the varying taste of every person.
Oak flooring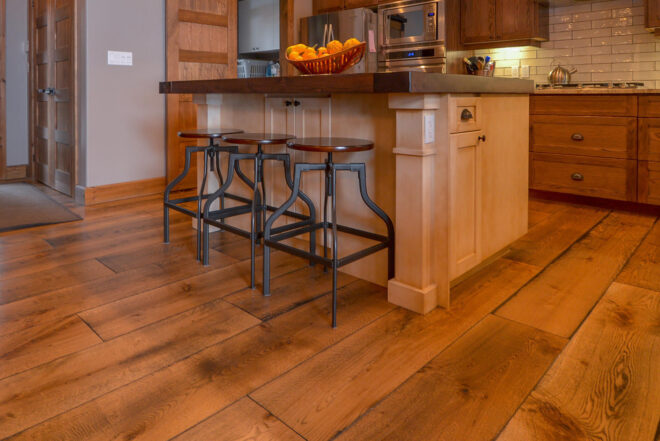 Oak floors are great for improving hygiene. They are too timeless. Oak flooring is easy to maintain in a busy working life. Oak has the natural feature of resisting stains. Oak's tannins and oils support the reduction of mold formation and reduce blemishes. Oak is very reasonable and easy to work with.
Bamboo
Bamboo lasts up to 10 to 25 years on average. They are highly water-resistant compared to other hardwoods. Bamboo is very hard to break, very affordable, and a fast-growing plant.
Laminating Floors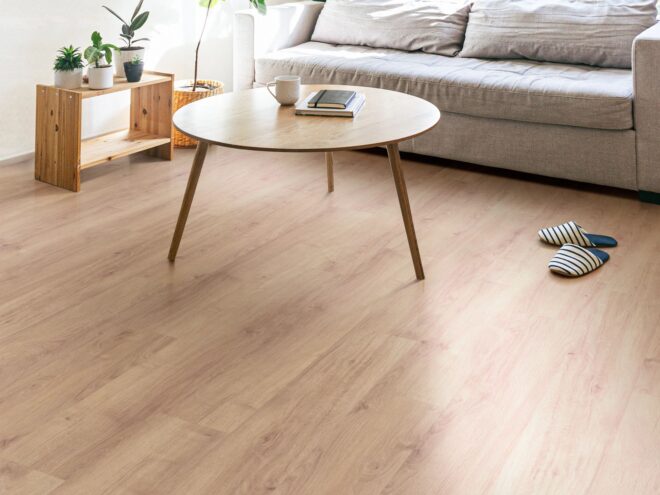 The least costly sort of hardwood floor is laminate flooring, which is a multi-layered man-made product meant to look like genuine wood. The quality of laminate flooring has greatly improved in recent years, and it might be the greatest hardwood floor for your money as a short-term solution.
Despite this, the printed laminate floor's repeated patterns imply that it lacks the natural finish and variety of grain that a real wood floor has. It is critical to look around for the highest quality wood flooring you can buy within your budget. While the quality of laminate flooring has greatly improved, it is still clearly not real and lacks the unique beauty of hardwood.
Maple Flooring
Maple is a suitable fit for modern homes. Maple is a fast-growing domestic wood and is found to be highly sustainable and eco-friendly. They have a distinct look. Maple flooring is extremely dense as well as hard, which is why it is mostly preferred. Maple is durable flooring for the long term.
Brazilian Cherry Flooring
Brazilian cherry flooring is mainly installed in new home construction. It is considered an elegant wood and a viable choice for flooring and is found in various forms, such as solid hardwood planks and look-alike plastic laminates. They are either red or salmon-colored. Brazilian cherry is regarded as one of the strongest and most durable woods for flooring. It is highly photosensitive and versatile.
Pine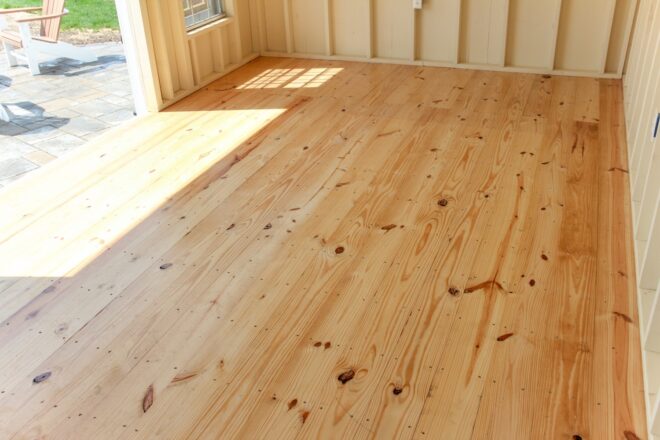 Pine is a comparatively soft wood that is available in the United States and Canada, making it an economical and environmentally friendly flooring option. Pine tends not to take well to refinishing because it dents and scratches more easily than other hardwoods. On the other hand, its own wood's appealing texture and adaptable white and yellow colors make it a popular decorating option.
2: Color Palette
Color plays a huge role in showcasing the pattern and look of the environment. A large number of patterns appear on the wood according to the way they were cut. The foundation of the room begins with the floor; therefore, the decision about the color should be taken wisely. Color provides a great impact. In the present time, lighter shades are preferred over dark shades.
3: Coordination Between The Flooring And The Furniture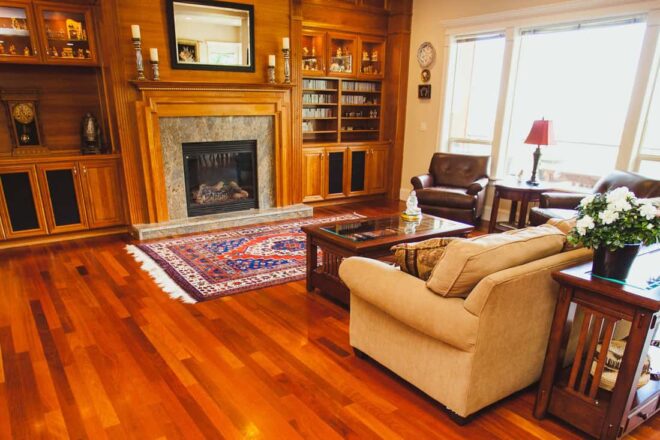 When we use a lot of wood in one location, it may make anybody feel uneasy, and the only way to make it pleasant is to add some furniture to give it a natural aspect. Furthermore, the furniture is painted with varied colors using new technology to offer a faultless texture and character in the space.
To get a more cohesive aesthetic, furniture with diverse textures such as leather, cloth, metal, and so on should be utilized more frequently. Several hardwoods are suitable for furniture production. Hardwood is expensive and is typically employed in the production of high-end furniture.
4: Flawless Wood Pattern
The flawless wood pattern provides a decent look. The use of multiple types of wood should be avoided as much as possible. The chick floor may be overlooked if planks are installed consistently. Even though hardwood flooring is costly, it provides an elegant and timeless aesthetic.
5: Special Features To Try
Oak is one of the most attractive and durable options that one can prefer. In the warm season, this kind of wooden flooring provides cooling underfoot. Hardwood has some special features, like water and dust resistance, that require low maintenance. The chances of strains after an accidental spill is relatively low. Hardwood floors are a boon for allergy sufferers.
Conclusion
The use of such ideas for a seamless and elegant installation of wooden floors makes the modern home look classier and brighter. Irrespective of what style of home one prefers, from traditional to modern, it provides a satisfying vision. Although hardwoods aren't as easily renewable as softwoods, due to their long-lasting nature, hardwoods could prove to be a smart choice. Because of its durability, hardwood is easy to clean, and cracks and dents can be easily rectified. This comprehensive article will surely help you make your selection journey easier.