The gambling market and the casino culture have boomed as online casinos surfaced. With a total market valuation of 231 billion dollars, dealing in casinos has attracted enthusiasts and potential patrons to fall in love with the gambling world.
Working in a casino is an attractive option, with a high-paying structure and a plethora of perks to enjoy. As gambling became legal and online casinos made their way with potential opportunities, the wagons amount has reached $100 billion annually. This industry attracts a massive pool of professional job posts that talented people snatch.
Do you have what it takes? Let's explore the best professional jobs available in the gambling market!
The Best Position: Casino Dealers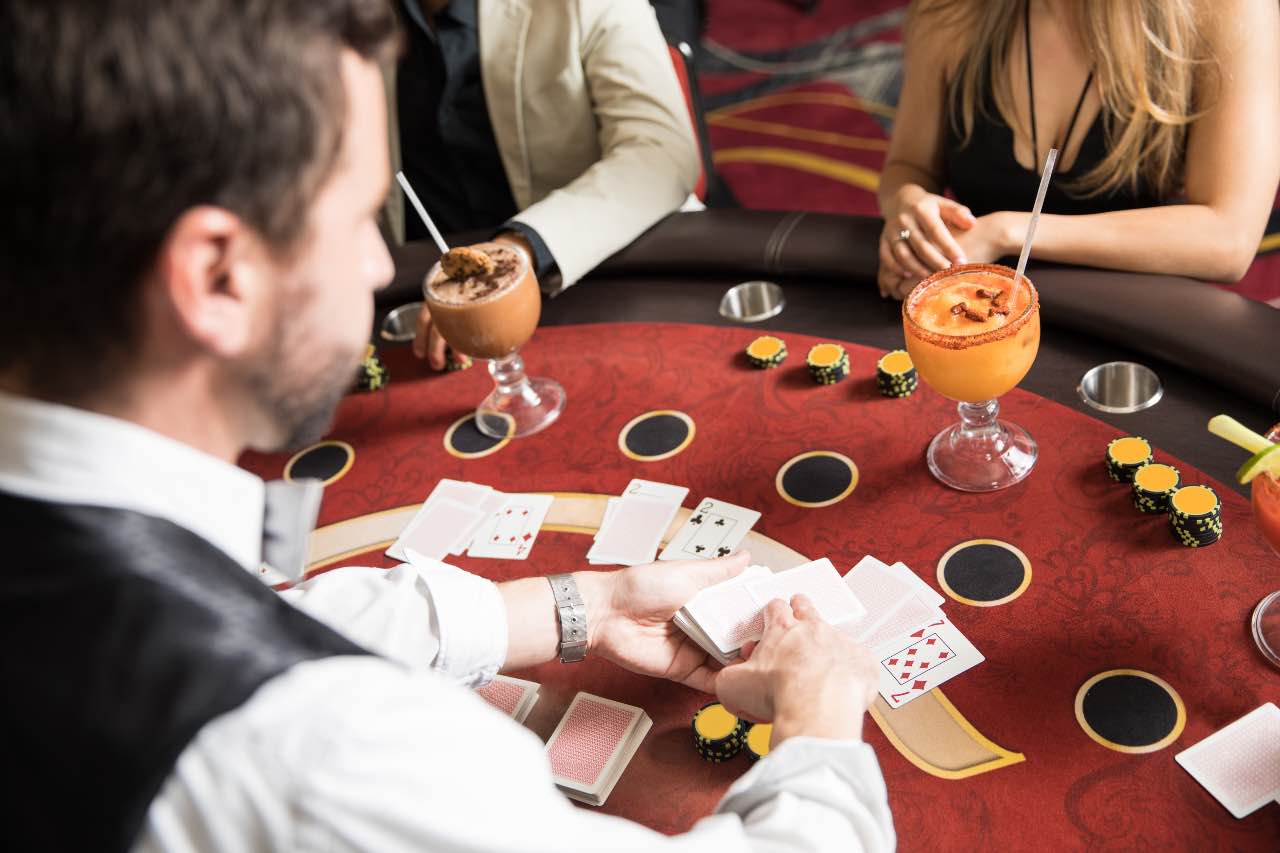 Starting with the all-encompassing load of fun and hard work, casino dealing positions are an attractive front-line option that interacts with customers and patrons. Not only do they get paid handsomely, but they are also tipped highly. However, it also requires considerable interpersonal and analytical skills like communication, attention to detail, flexibility, creativity, patience, and more.
Acquiring them through a reliable dealing institute is extremely useful. Online Las Vegas dealing schools promise quick training with industry-recognized credentials. Qualified supervisors give you fundamentals and seasoned strategies in one-on-one engaging, and tailored courses.
It will be more accessible as you can choose flexible hours to learn from well-known players and professors on a digital platform, especially if you intend to pursue it as a side gig. They also help you find jobs and thoroughly equip you for tryouts.
Depending on the game and success rate of the player, a blackjack dealer can get tipping from anywhere between $5 to $20 hourly. They are assigned tables and players based on their level and tendency to tip.
One of the best perks of this position is the flexibility of working hours compared to other gigs. Casinos are open the entire day, and you can pick the slots and schedules that work for you. An average dealer shift is 6 hours, whereas a typical blackjack dealer can make about $1000 weekly. Given below are options open for dealing: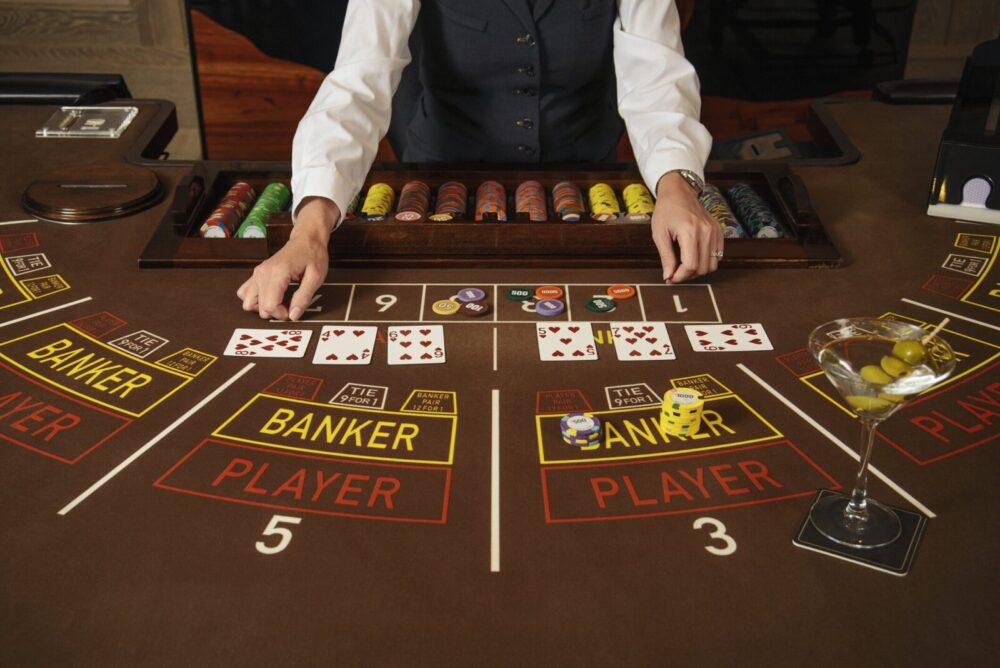 Average Wage: $20 to $100
Baccarat dealers are divided into three categories- a croupier, head director of the game, and associate dealers who calculate winnings and payouts. Contemporary dealers only require croupiers who care for the rest of the activities.
Depending on the popularity and reputation of the casino, you may get patrons who put in high stakes. However, being an unpopular game of choice for most casinos in Vegas, it attracts low tips due to less traffic.
Average Payment: $1692 weekly
Bingo callers are responsible for announcing winning numbers as drawn. The basic skills required for this job are a solid and audible voice and the ability to entertain by-watchers and players. This job requires a background experience in the entertainment industry, like anchors, actors, radios, musicians, and others. This is an attractive option with decent pay and ever-expanding popularity for casino-style bingo.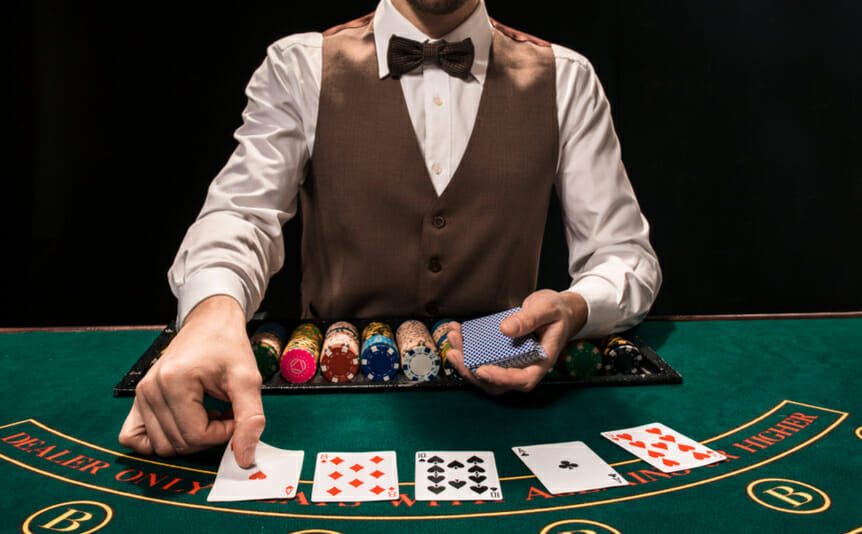 Average Payment: $17,561 – $21,308 yearly
Blackjack dealers are top-rated as the game requires a single dealer to participate in a group gambling with one to seven players. They are paid based on the accuracy of changing money, checking counterfeits, and exchanging chips for cash. The dealer is the leading player of the gamble, accepting wages and dealing cards.
He is responsible for ensuring that the game is carried out by respecting the rules and regulations, distributing payouts and collecting losses. Blackjack dealers are mood-makers of the game, playing a pivotal role in giving people a tense atmosphere. The outlook of blackjack dealers is vital due to their popularity.
Average Payment: $16.35 hourly
Craps is a gambling game that requires more dealers than any other. The traditional style of playing craps requires about four dealers, where the boxman oversees the game by sitting at the centre of the craps table.
One dealer acts as a judge, counting and distributing money, setting discrepancies, and ensuring the game is played by following the rules. The other two dealers are on either side of the boxman and are responsible for keeping track of bets, payouts, and loss settlements. Craps dealing, however, is not showing an excellent future market due to the requirement of multiple dealers in a single table.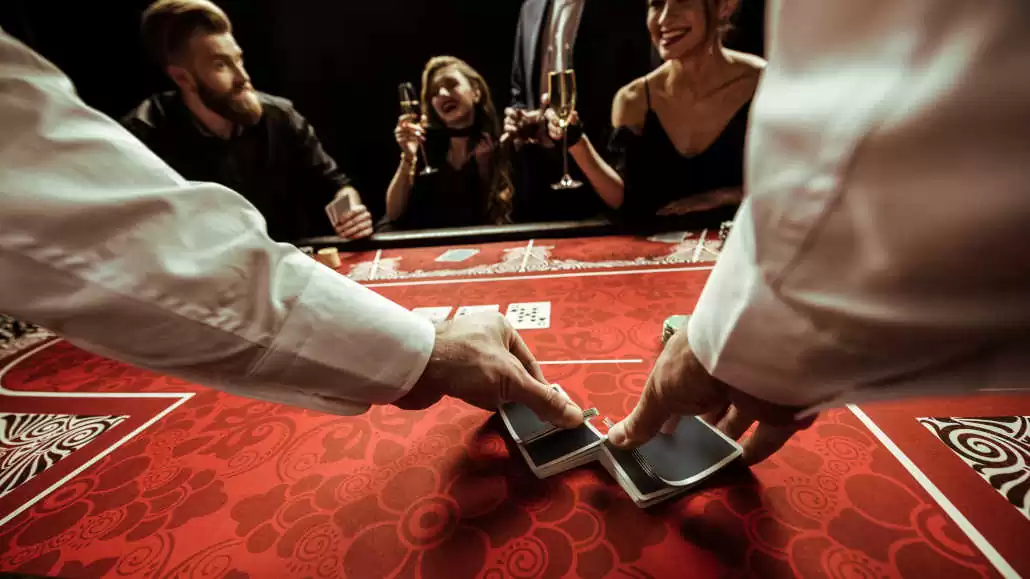 Average Payment: $25 hourly
Poker dealers are the most popular option for dealing positions and can broadly be divided into two types- one at casino tables and the other in poker rooms. Although known by the same name, they have different terms and conditions with different clientele.
The first part of the game is in the dealer's hands, prodding players and encouraging them to play higher bets, increasing stakes and crowd attraction, verbally anchoring the players' actions, and managing the pots.
They are responsible for managing and verifying bets, collecting folded hands, managing side pots, and identifying winners on the table. This job is a significant attractor into the casino world, thanks to the recent boom in poker interest.
Average Payment: $19.88 hourly
Croupiers are paid the most hourly and are responsible for announcing the commencement of rounds to players. He is responsible for ensuring the legality and marking of bets after they are made and is the one who spins the wheel.
Roulette croupiers announce the end of bets once the ball falls below the wheel, the winning number or color, and manage the bets. They are also responsible for paying winners and accepting losses.
Casino Floor Employees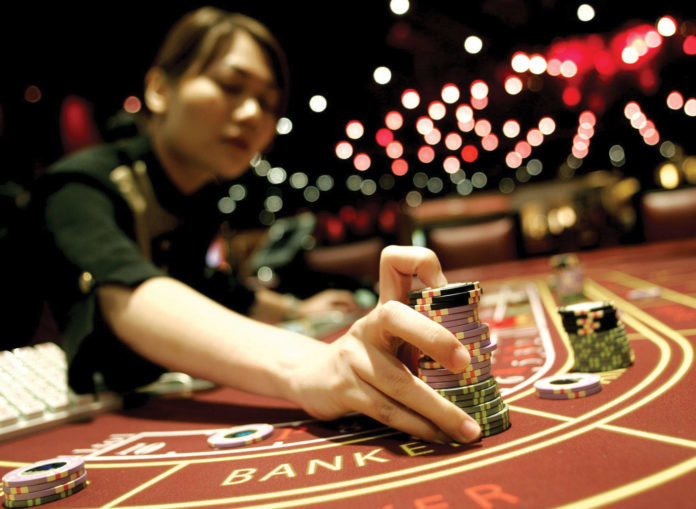 Casino jobs are not limited to just dealing but also encompass floor employees, the first ones you interact with in a casino. Given below is a summary of their average pay and responsibilities.
| | | |
| --- | --- | --- |
| Job Position | Average Payment | Responsibilities |
| Casino Cashier | $10 – $12 hourly | Paper work, exchanging cash for chips, and handle financial transactions |
| Floor Staff | $10 – $12 hourly | Multiple roles as custodians, cashiers, wait-staff, and other menial labour |
| Security | $15 hourly | Maintain security at live gaming venues, patrolling, and ensuring safety of staff and members |
| Slot Attendant | $13 – $20 hourly | Work in alignment with casino management, maintain functionality of machines, ensuring safety and comfort of patrons |
| Slot Host | $42,000 – $85,000 yearly | Set appointments for major players, make deals, act as a concierge |
| Casino Host | $35,000 – $90,000 yearly | Create, develop, and maintain relationships with high-value players and new gamblers. |
| Casino Manager | $50,000 – $100,000 yearly | Manage groups of people, schedule and payroll, portray leaderships, promise casino profits, employee happiness and customer retention |
| Pit Boss | $50,000 – $71,000 yearly | Watching table games, supervise dealers, and manage supervisors, and ensure games are played with adherence to rules and regulations |
Conclusion
As an industry requiring talented managers and dealers to stay competitive, the casino and gambling industry offers some of the most attractive job opportunities with high payments and perks worth over $200,000. This article includes various job posts, along with average pay and responsibilities for people ranging from freshers to professionals.
Dealing in the front line is among the most demanding but appealing jobs in the industry. Being major mood-enhancers, they control the exciting gaming atmosphere for patrons. Their earnings are primarily based on tips, dependent on requisite skill play.