Growing at a CAGR of 5.45 annually, the global alcoholic drinks market has reflected an amount of over $1.5 billion in 2023, with beer segmentation contributing about 40% to the revenue. About 42% of the expenses and consumption of alcohol is done in bars and restaurants, commercializing about 36 to 37 liters average consumption volume per annum. In this growing state of alcoholic services globally, ensuring responsible, safe, and secure drinking gains all the more importance.
To reduce illegal activities like underage drinking and promote ethical practices by managers and servers, the RBS Training has been established in all on-premise alcoholic establishments in California. This training has provided a significant turn for businesses that honor ethical practices in the drinking industry, providing a valid RBS (Responsible Beverage Service) Certification and validating their right to serve and deal with alcohol legally. You will know why it is crucial to possess this certification for alcohol businesses and how it essentially works:
1. Legal & Ethical Importance & Validity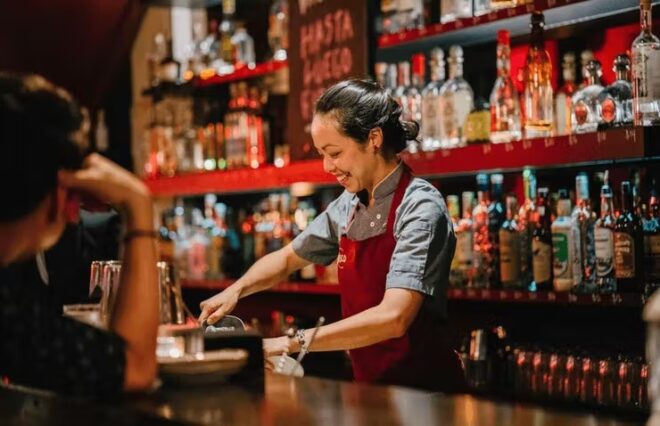 The Responsible Beverage Service Certification validates you to serve alcohol and conduct business ethically and legally. This certification is provided by a state-approved training course center, which is available by learning the rules and laws about serving alcohol and passing an exam. This program is only valid for California.
The training program states the age requirements of the alcohol servers, 21 years or older, to pour and serve beverages containing alcohol in bars that solely deal with such drinks. However, bars and restaurant establishments that also deal with food businesses may make 18 years the permitted age to serve food but alcoholic beverages. The RBS Training program applies to all servers, bartenders, managers, and owners to possess the RBS Certification specifically issued through a state-approved training center and by the state department, with effect from the 1st of July, 2022.
The lack of possession of the Certificate may render the employees and servers incapable of serving drinks to customers and may be exposed to legal troubles otherwise. The existing workers have 60 days to complete the training and pass the exam. The certification number serves as the recognition of your eligibility. The laws and regulations pertaining to alcohol and related drinks are enforced by the Department of ABC (Alcohol Beverage Control), which is also responsible for regulating, developing, and implementing the Training Programme and issuing the Certificate.
2. Educated Employees, Servers, & Managers On Handling Alcohol
Businesses that possess the RBS Certificate are eligible to serve alcohol without facing legal troubles and unnecessary costs, contributing more to the profits and goodwill. If businesses have educated and trained employees and servers eligible to pour and serve alcohol, they are ethically sound and can help prevent serving the wrong patrons. The RBS Training Programme provides comprehensive and robust information that equips them with all they need to serve alcohol to patrons.
Bartending and serving alcohol is an exciting and rewarding job that brings customers' requirements to life; as enticing as it sounds, the huge rewards come with certain responsibilities. The training combines all of these responsibilities and duties into a single, comprehensive training program that educates servers on their legal responsibilities, ethical practices concerning its service and sale, societal impacts of consumption, minimum requirements, alcohol impact on the liver and other parts of the body, and other knowledge tools that equip them to prevent intoxication and conduct healthy business with underage customers.
It ensures your servers meet the state standards established by the Californian Department of ABC, where the right training program can make you contribute to the community's safety. The training applies to most firms dealing with hospitality- hotels, restaurants, casual dining, bars and restaurants, etc.
3. Ease Of Obtaining Certification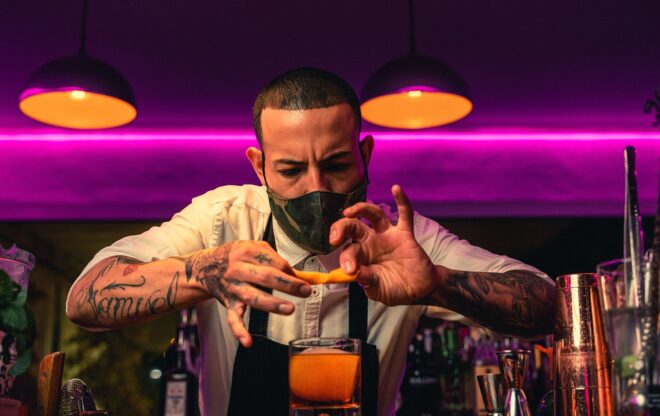 While it is important to apply and register for the examination, the overall procedure of obtaining the Certificate is not complex. It can be completed in a matter of 30 days. The right RBS Training in California can provide exemplary materials and ease of accessible learning to get the Certificate as soon as possible. They provide sleek and cost-effective registration with the ABC and enrollment for the Training Course, providing you with a Student ID to complete the exam effectively and at your own pace.
They provide a month of training to complete the certification with three attempts until you get a passing grade of a minimum of 70% score. The Department then issues the Certificate in the RBS Portal and the certification number, which can serve as legal proof that you have completed the RBS program. The certification number is used during inspections as valid and concrete proof, the failure of which may render the business to face disciplinary and legal action. This training is offered to hospitality-focused serving programs.
4. Cost-Effectiveness Of The Programme
The ABC on Premise License empowers businesses to comply with the standards established by the state department that deals with alcoholic beverages. The program's most beneficial and important aspect is that the training, registration, and enrollment fees in a state-approved training center are extremely budget-friendly. The registration is no more than $3 and allows a flexible schedule to do the course at times you see fit.
5. Other Benefits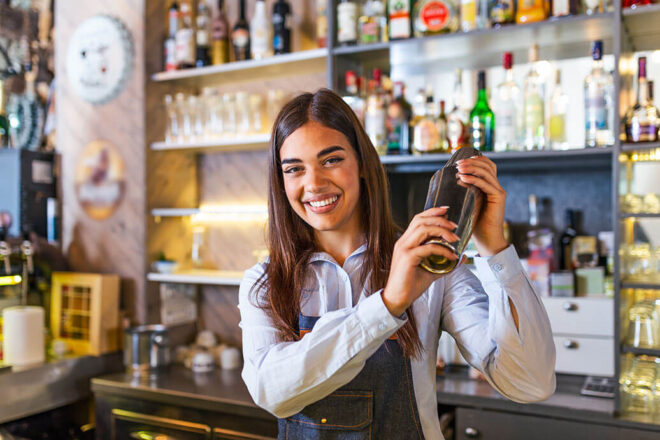 Apart from educating the owners and managers on their responsibilities in associating with alcohol-serving establishments, the RBS law also provides basic strategies to prevent businesses from facing legal and ethical troubles by drawing the line when dealing with underage customers or intoxicated patrons. It provides multiple strategies and techniques, such as combining food with drinks, delaying service for heavy drinkers, refusing service to underage and intoxicated patrons, and discouraging them from drinking and driving.
It helps the community become safer, and your business gains goodwill from society, increasing its reputation by being legal and ethical. It reduces excessive drinking on the part of customers and improves practices and outcomes when conducting business. Reduced violence, underage drinking, drinking-based accidents, and other potential benefits also greatly contribute to society.
Conclusion
And that marks the end of the content you will know to approach RBS Training and why it is extremely important to prepare for the newly established state requirements to serve alcohol safely and in a responsible environment. The new laws, regulations, and requirements of servers enforced a lawful and safe serving and customer experience, holding the servers responsible for alcohol consumption. The California-mandated RBS Training is not an arbitrary action, and partnering with the right state-approved training center can help your business stay lawful and ethical and allow the servers and workers to be the same.