When there's something we want to check on the internet we undoubtedly go to Google. We might use different web browsers, like Microsoft Edge, Firefox, Opera or Chrome, but the main search engine everyone use is still Google. The result of such popularity is that Google controls roughly 90% of search engine marketplace.
With this much users, this search engine can afford a lot of hi-tech implementations like powerful algorithms along with AI translation. With these superpowers, Google can offer its users a personalized and seamless experience. Of course, it doesn't come free. To get this experience we need to share our personal data and allow ourselves being tracked all over the internet.
While this might be okay for some people, others might simply get frustrated and annoyed with the tailored content and ads that are hunting the user everywhere he or she goes. But is there another way? If Google owns a 90% of search engine marketplace, there must be something within that 10 % that might be worth your time.
Luckily, there's a bunch of really good Google alternatives, that yet not so many people actually know. Moreover, some search engines can even have better features than Google itself and not just in terms of privacy. So if you're not satisfied with using Google or just looking for something more unique, we got you covered. Here's a list of the 10 best Google search engine alternatives.
Bing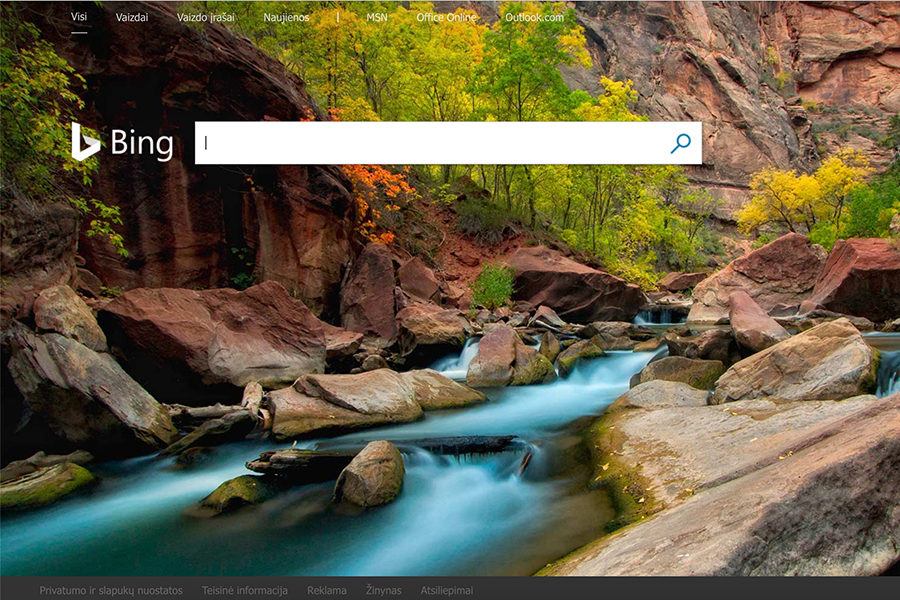 Bing is the second most popular search engine after Google. It is owned by Microsoft who are trying really hard to demonstrate the possibilities of their product. What defines Bing is that it's more of a visual search engine, which offers different tools for a better user experience. In fact, the ever-changing background of beautiful pictures will guarantee you'll be satisfied every time you open Bing.
For search, the results on Bing are powered by Yahoo! Search while video search results are displayed in a grid of large thumbnails, that offers a preview function. Bing features the same features as Google, like conversions, spell check, flight tracking, translation, etc. Moreover, Bing also has mobile apps on Android and iOS and is one of the best Google search engine alternatives.
DuckDuckGo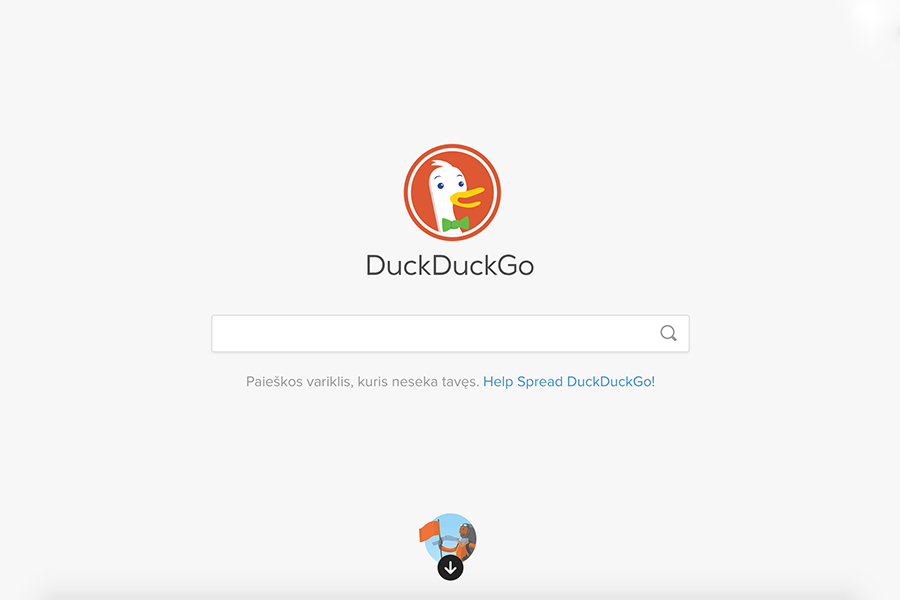 If the main reason you're looking for a better search engine to Google is the privacy issue, then DuckDuckGo is your perfect match. This search engine never tracks your activities on the internet and that is the main reason for its increasing popularity. When no personal information is shared, that means there are no ads following you.
But you might be wondering, how does the searching experience compare to Bing or Google? Well, it offers a clean interface and uses the same Yahoo search like Bing does, but adds Yandex and few others additionally. DuckDuckGo offers the same standard features like Google, but there's an extra feature called "bangs". This feature lets users search directly on other sites like Youtube, Amazon or Facebook. All you need to do to activate this superpower is to start the query with an exclamation mark (e.g. !a, !facebook).
Yahoo!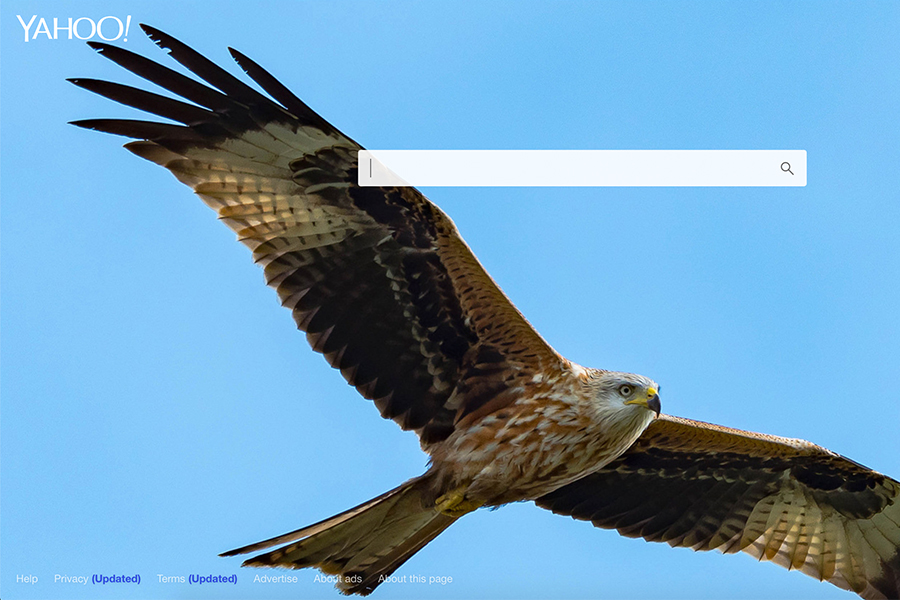 Little known fact, but Yahoo has been around longer than Google has. Moreover, it ranks as a third most popular search engine after Bing, but at the same time ranks not that far behind. Apart from searching, this engine has a lot of other functionalities. It serves as a news aggregator, online shopping center, travel directory, an email service etc.
Additionally, if you use the Mozilla Firefox browser, you might have noticed that Yahoo comes as a default search engine. Yahoo's strength is in its variety of services ranging from finances to travel that are high in quality. On privacy's side, Yahoo outperforms Google a little.
Qwant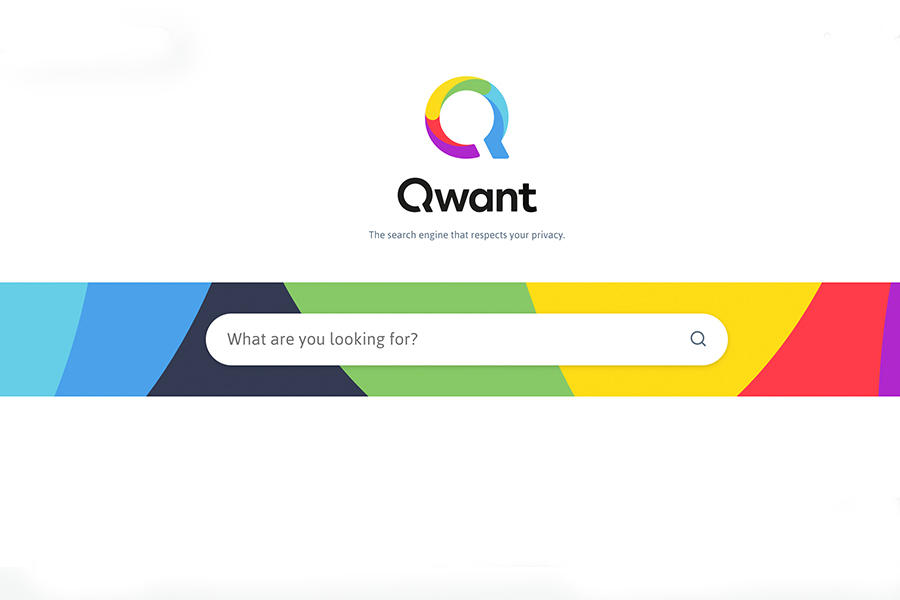 Qwant is another privacy orientated search engine, just like DuckDuckGo. Just like the latter, Qwant claims to never record your activities on the internet so it doesn't do ad-targeting. Also, it has a similar function to DuckDuckGo's "Bangs" called "Qwick Search Shortcuts".
From the user interface perspective, Qwant delivers a pleasant design with highlights of trending topics. Your searches will also be displayed in three categories: Web, News, and Social. Moreover, there's a dedicated section for music, where you can discover new tracks and lyrics with the help of AI.
Search Encrypt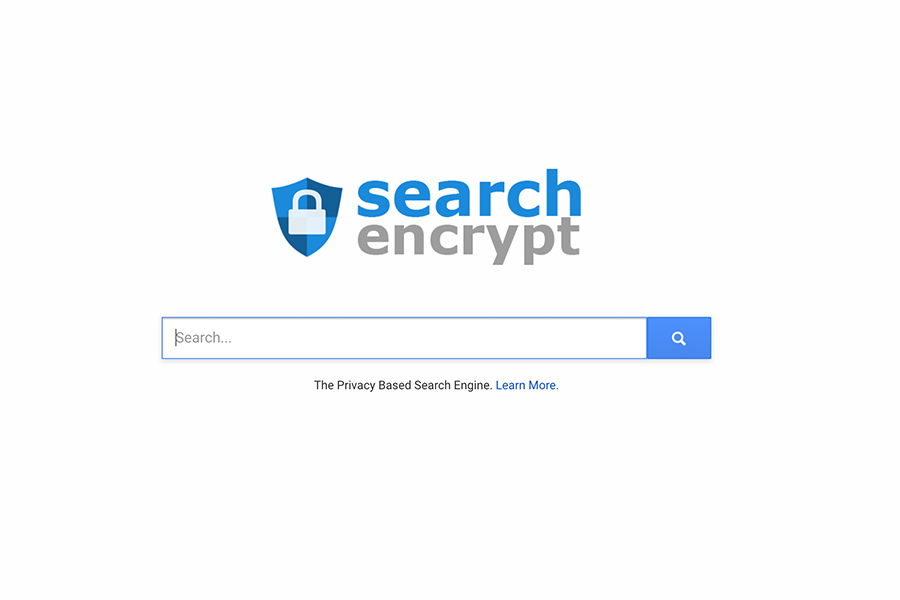 Search Encrypt is another privacy orientated search engine. Not only it doesn't track your personal information but also uses local encryption to secure your searches. Your searches are encrypted and search results are being retrieved from the network of search partners, making it more secure.
Search Encrypt is new to the search engine marketplace but still manages to get around 23 million visits each day. The most interesting feature is the automatic browsing history erasure every 15 minutes of inactivity. This function alone will always make you feel at ease if someone else has access to your computer.
SearX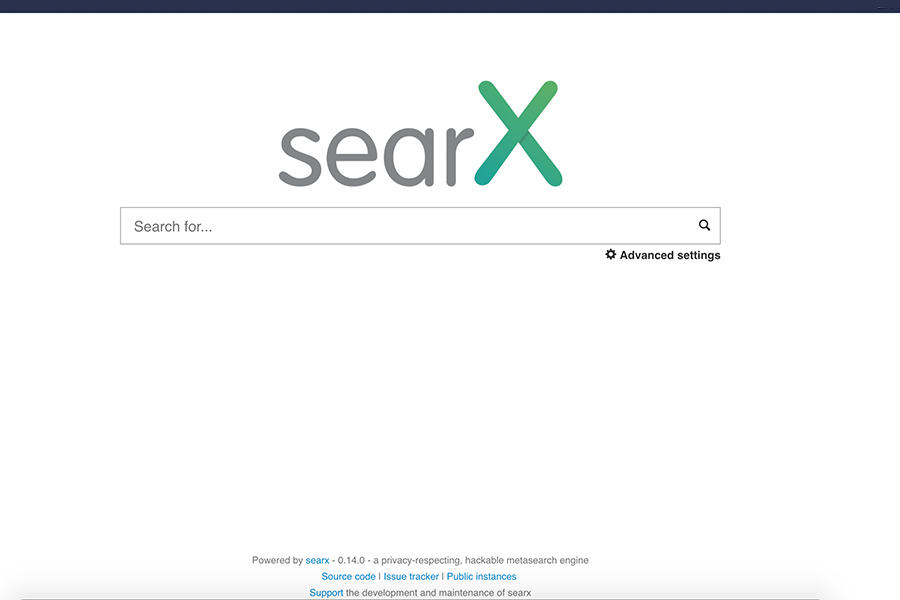 SearX is a search engine that aims to create the internet more liberal and decentralized. That of course means, that the engine doesn't gather your data and offers unbiased results from several sources. Just like Search Encrypt, SearX is a metasearch engine, which means that they are retrieving your search results from other search partners. In this case, these sources include Google, Wikipedia, DuckDuckGo, Yahoo etc.
Another fascinating fact about SpearX is that it is open source and available to everyone for a source code review and contributions on GitHub. There's also a lot of customizability that lets you tweak the settings with advanced options that are not available on other search engines, such as host it on your server. If you're using Torrent, SpearX will also help you find magnet links.
Ask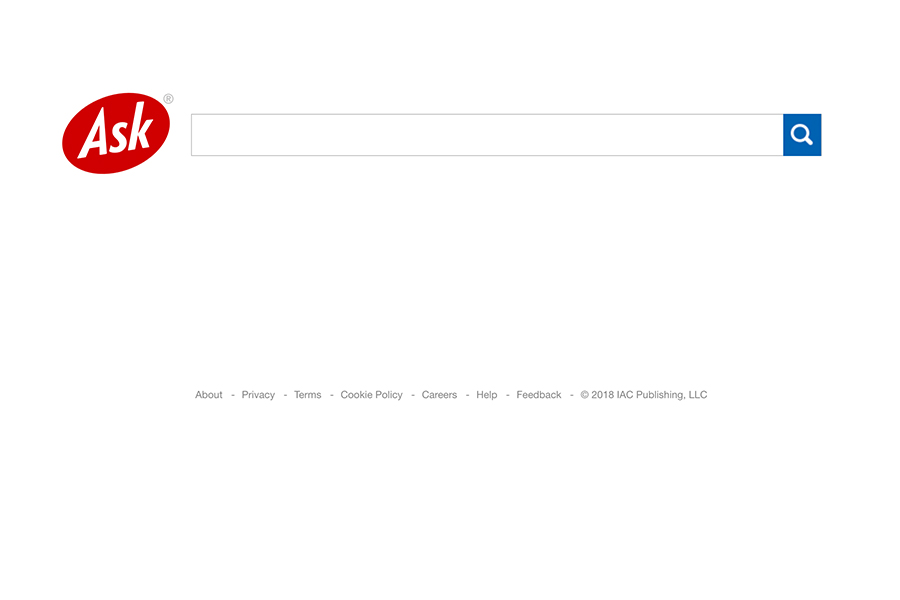 The search engine was previously known as Ask Jeeves. Ask is loved by people for its simple question-answer format. There's one requirement in using this search engine though, all your inquiries must be in a question format. The layout of Ask reminds Google but works noticeably slower. Ask also features frequently asked related questions and answers on the side of your search results, which could become very useful in some cases.
Ecosia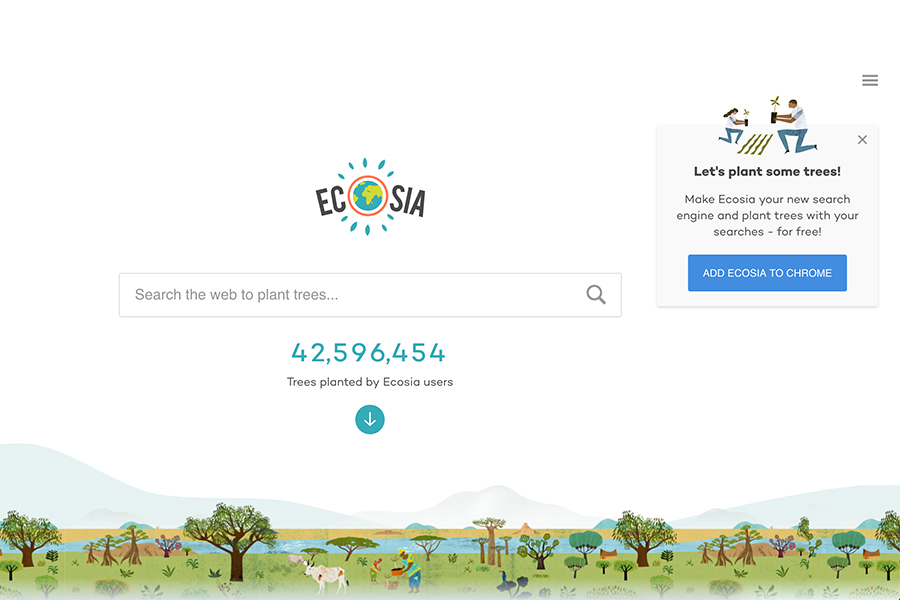 Ecosia is a search engine that brings an environmental approach to searching online. It was launched in 2009 and serves as a CO2-neutral search alternative to Google, where revenue from searches is used to plant a tree. On average, 45 searches are needed for a tree to be planted. Ecosia is powered by Yahoo, Bing and Wikipedia searches.
The interface of the search engine is very similar to Google, which makes Ecosia very intuitive and easy to use. While your privacy is not protected as much as with other privacy orientated search engines, it still feels better to know the fact that the revenue is used for a good purpose.
Boardreader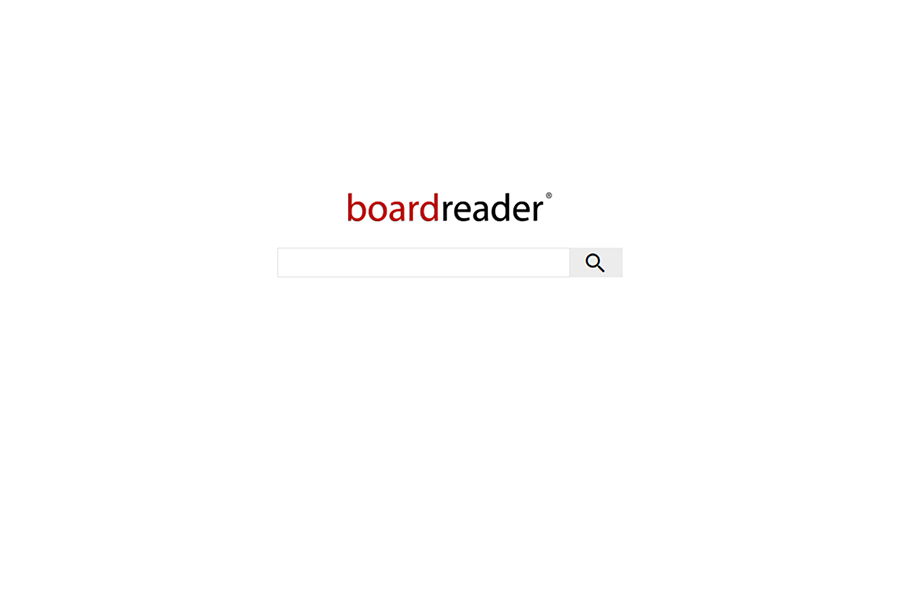 Boardreader is a search engine orientated not in the privacy, better user interface, ecology or different services. Boardreader searches message boards and forums for your search inquiry. This makes it a very good tool for any type of community research. You can even search for specific content on the forums, or search for the forums that fit the desirable topic. The interface also reminds Google, which makes it easy to use.
Yandex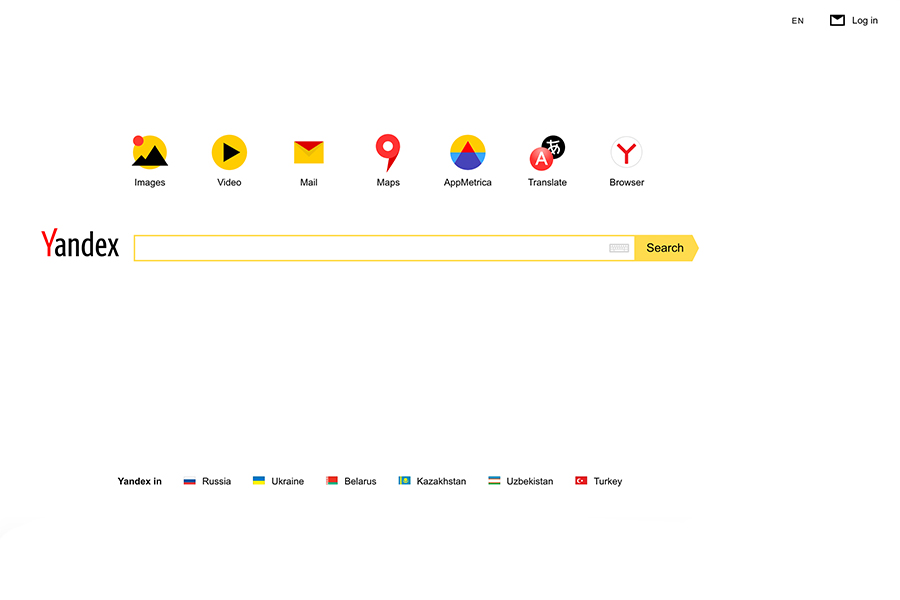 Yandex is very popular in Russia, where around half of the people use it. The search engine is also used in some parts of Europe and ranks as the fifth largest search engine. Looking from the whole structure of Yandex it rivals Google's. That makes it presumably one of the biggest competitors to Google. There are many similar services like mobile apps, translator, analytics, cloud storage, browser, map and mailing services. This makes Yandex a decent alternative to Google.
Final thoughts
Overall there are many other search engines out there with different features, pros, and cons. Depending on your needs there's something for you out there. Moreover, there will most certainly be more in the future.
If you think we missed something very important that you think must be listed here, let us know and we'll include it in the article. Moreover, if you have any ideas or suggestions always feel free to email us via the contact form.