It is often said that Jewish art goes all the way back to the biblical Bezalel who was commissioned by God to produce a Tabernacle – which is a movable sanctuary that people carried at all times when they were in the wilderness. Since that period, the art in this country has thrived, carrying the mark that their people left all over the world.
Israeli art can be separated into several categories including folk art (most commonly paper-cuts), ritualistic art (a representation of a ritual item), and pieces produced by famous Jews, which is a category that incorporates a wide field of people, from paintera=s to sculptors.
If you are interested in learning more about the art coming from Israel, you might find this article to be quite helpful. The text below is going to feature some of the most important information on Jewish art and the artists behind some of the most famous artworks to date. Let's take a closer look at this article:
Jewish Art: Explained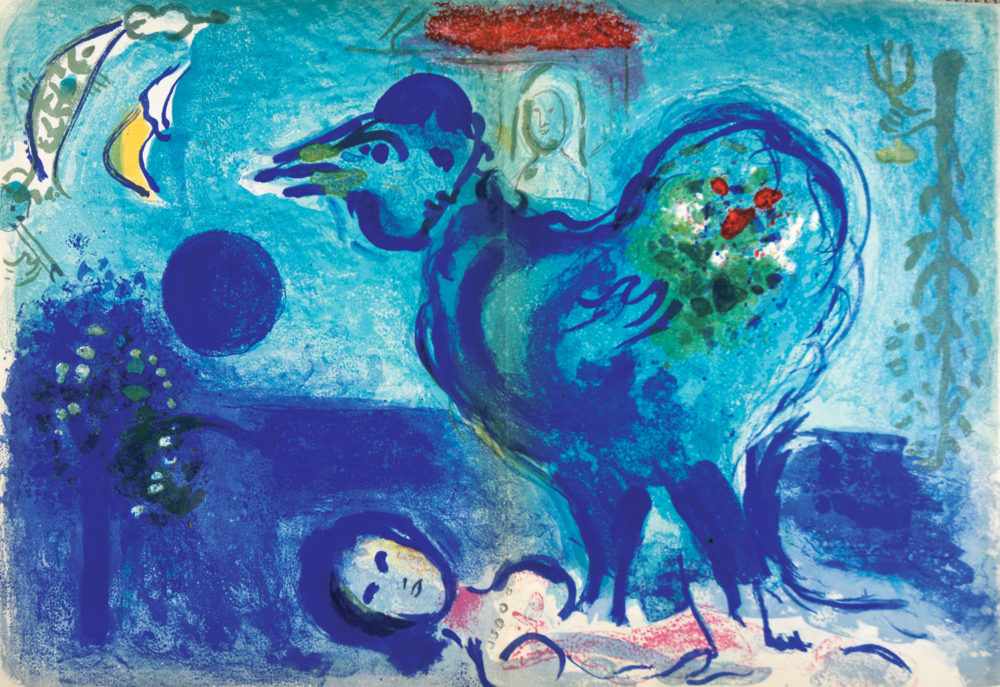 Some of the most important points in Jewish lives are expressions, and ideas, however, fine art and handcrafted items have had some important roles too. The entire attitude was impacted by two opposing things: the principles of hiddur mitzvah that motivated the making of incredible ritual items, as well as the 2nd Commandment that forbid artworks unless they were used for worship.
During the era of enlightenment in Europe, artists from Israel left in order to become respected artists all over the globe. In their works, they represented a wide range of relationships with their Jewish backgrounds, however, some of the painters did not want to include anything about their identities in their work.
Some craftsmen obviously drew inspiration from their Jewish backgrounds, most commonly, Marc Chagall. Others, however, like Camille Pissarro, decided that Judaism is completely irrelevant to her art. Whether they incorporated Jewish meaning into their art, Jewish sculptor, illustrators, and painters did thrive all over America, Europe, and naturally, Israel.
The ritual fine designs have incorporated various objects used during prayers and holidays including kiddush cups, mezuzot, menorahs, and so on. These items were a fraction of the traditional handcrafts and they are still used nowadays. If you want to see some of the aforementioned ceremonial objects, you can check out the jewish.shop.
The Art in Israel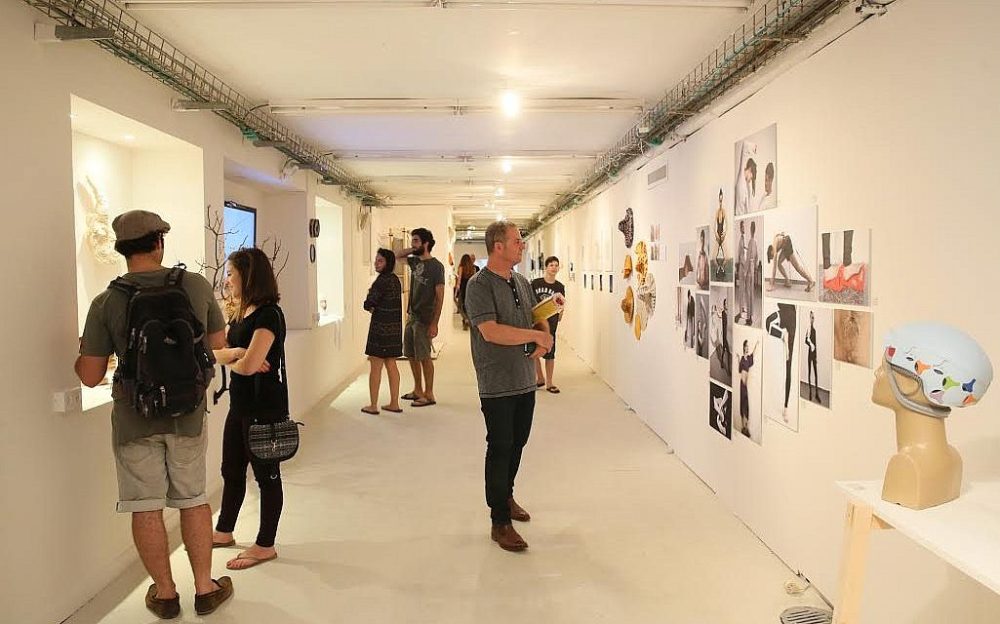 The start of the 20th century was somewhat symbolic of the specific connection with the Western and Eastern parts of the country. Visual expressions gained a lot of popularity during 1906, especially when the Bezalel Academy was opened in Jerusalem. The university's objective was to make "original Israeli designs" by combining various methods and techniques from both Europe and The Middle East.
People that attended the university created sculptures and portraits of events from the Holy Book, that represented the occurrences from their history connecting to the idealistic events from the future. Some of the people that attended this school are Anna Ticho, Reuven Rubin, and many others.
As Israel developed as a country, its visual crafts did as well. For example, Yaakov Agam has brought a lot of worldwide attention with his specific, weird, and incredible combination of various dimensions and shapes. In every part of the history and culture of the country, there have been works that represented the events and hardships Jewish people went through during their history.
Folk pieces are heavily present in all houses and churches for thousands of years. This includes the mizrach that is a symbol and item situated on the east wall of the house. It serves as a reminder to people in which direction they should pray in. The shivitti, for example, is a decoration in holy establishments that are meant to keep people focused.
Micrography utilizes holy messages and expressions to produce incredible paintings and drawings. These visual designs were previously used by common people who created pieces without going to a school or university. Today, more and more people tend to focus their knowledge and skills on the traditional art forms.
The Israeli Museum located in Jerusalem has an entire area dedicated to paintings and history of Israel. The section features religious and everyday things of Jewish communities from all over the globe. Some pieces even date back to the Middle Ages! Most of the things that are displayed in the museum were utilized and made by Jews from various locations including Africa, Asia, America, And Europe.
The style, methods, materials, can provide you with a way to figure out the difference and similar things between the traditions, culture, and customs of these different communities. Hence, the collection basically represents the same people, but in different ways and techniques.
If you are a fine art fan and if you ever find yourself in Israel, make sure that you visit the museums, galleries, and artists' houses that will bring you closer to the entire concept of their art. Of course, this means that you should also visit different synagogues especially because there are works and items there as well.
Yet another thing that you should search for if in this country is the ancient mosaics. There will be thousands of years of history under each mosaic stone, hence, do not miss out on spotting this incredibly ancient form of art. You can find these pieces in churches, important buildings, as well as at the entrances of several national parks!
Conclusion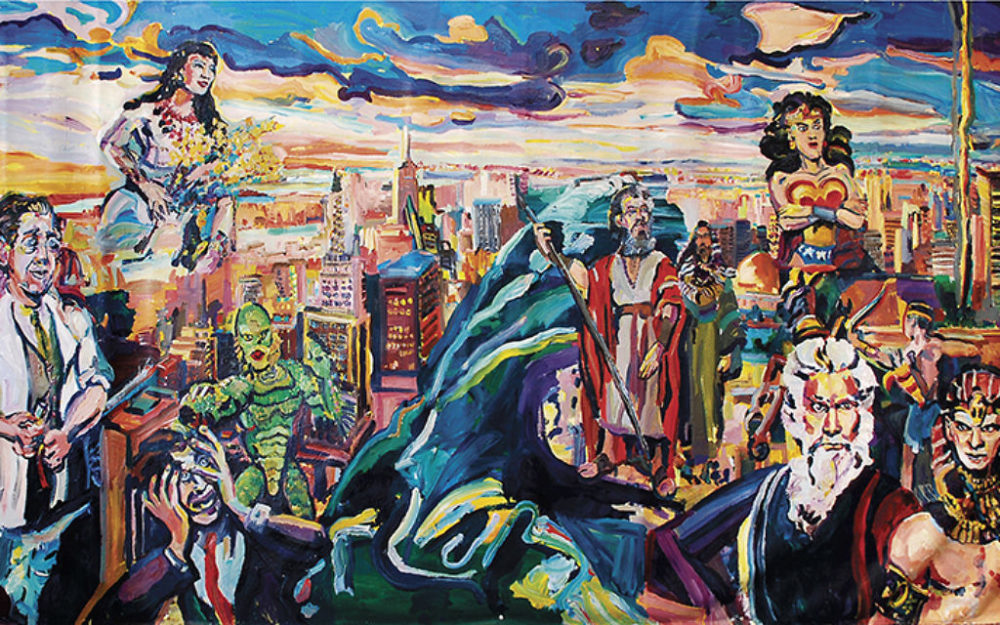 As you can see and learn, there is a wide range of interesting and fun things revolving about Jewish art. It is one of the oldest art forms that specifically rely on their religion and beliefs, hence, if you find yourself in this wonderful country, do not miss out on seeing some of these incredible works from some of the most renowned painters and sculptors to date.
There is one thing that you should know though – the information mentioned in the article above is only a small part of the vast world of art in Israel. Hence, now that you have some initial knowledge about the crafts coming from this country, do not waste any more time. Instead, start researching and reading more about the world of art in Israel.