Running an online business isn't an easy task to do. While it might seem effortless and sleek on your mobile and computer screens, it takes great skills to run it smoothly, especially because of your cutthroat competitors.
With an e-commerce store, there are a lot of things that you should manage so you could provide excellent customer service and a great customer experience. When your customers are delighted with the services that you offer, the chances are high that they'll be returning customers and would even recommend your business to a friend, family member, or colleague.
As a business owner, you should know the basic methods of running your business smoothly online to avoid any complications that might result in failed checkouts and annoyed customers.
1. Have A Reliable Internet Service Provider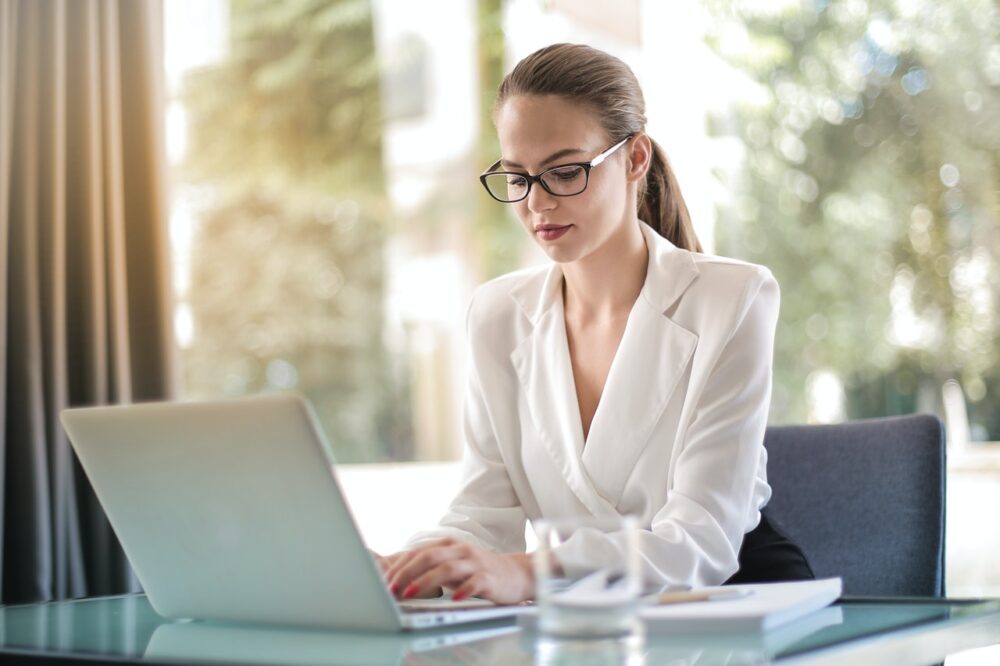 If you're striving for business growth and aiming for more sales, it would help that you stay online to consistently look after your company's progress. Having a reliable internet provider like waveinternet.co.uk also allows you to conduct online business processes continuously –
without any interruption or connection issues. Moreover, you'll be able to keep yourself connected with your customers, partners, suppliers, and many more 24/7.
When you partner with a great internet provider, you'll have a stable internet connection that can constantly alert you for any issues and help secure the online work or projects you're tackling. In this manner, you can be sure that your business will go well all the time in the online world.
2. Prioritize Your Data Security
Since you're running your business online, you're probably keeping your data on a cloud, which can be convenient on your end. However, it can be vulnerable to cyber-attacks. With that in mind, you should prioritize your security online by adding preventive security measures within your system to ensure that no intruders will capture your data. These can include:
Creating strong passwords – To protect your data against unauthorized access, it's important to establish strong passwords by using a combination of numbers, lower-case letters, symbols, and many more. When you have strong passwords, hackers and other unauthorized persons may find it hard to hack your systems.
Using antivirus protection – When it comes to data security, setting up antivirus protection is important because it's designed for preventing, searching, and removing viruses, adware, and many more.
Using VPN (Virtual Private Network) – This provides you with a good level of online privacy and anonymity through the creation of a private network from a public internet connection. By using VPN services, your business can ensure that you have encrypted and secure connections, thereby making all your online transactions private.
3. Work With Your Team
Running a business can be challenging, especially if you're handling a ton of orders day by day. To help ease your workload and make sure you're managing the business smoothly, you could hire some employees and delegate tasks accordingly. If you have a team, you can efficiently assign some duties and responsibilities to each member, thereby making your online business transactions much easier and faster.
Also, by working with a team for your business, you don't have to worry if you get busy on other business matters because you have people who can oversee particular aspects of your online operations. For example, if you have an IT team, ensuring the protection of all your digital transactions doesn't have to be difficult. While you can pay attention to the operational aspect of your business, your IT team will handle the security needs of your online business. This can be one of the best ways to run your business efficiently.
4. Regularly Check for Any Website Error
When running an online business, you should have a website to boost your virtual presence and your revenues in the long run. Your website is a collection of webpages showing all information about your business, your products or services, and anything related to your company. When you have a site, you can reach more customers online and have more opportunities to make a sale.
However, no matter how polished your website is, there'll be chances that it may go down, preventing your customers from checking out items in their carts. With a faulty website or webpage, people would refrain from purchasing from your store as it may scare them that your website isn't secure enough, and they could be at risk of losing their money. That's why you should regularly check for your site's system errors such as downtime, slow loading speed, service unavailability, and many more.
To do this, you should use a Webmaster tool or error checker for websites, which is designed to identify any webpage errors. That way, it'll be much easier for you to address the problem and keep your business running smoothly online.
5. Get Involved in Social Media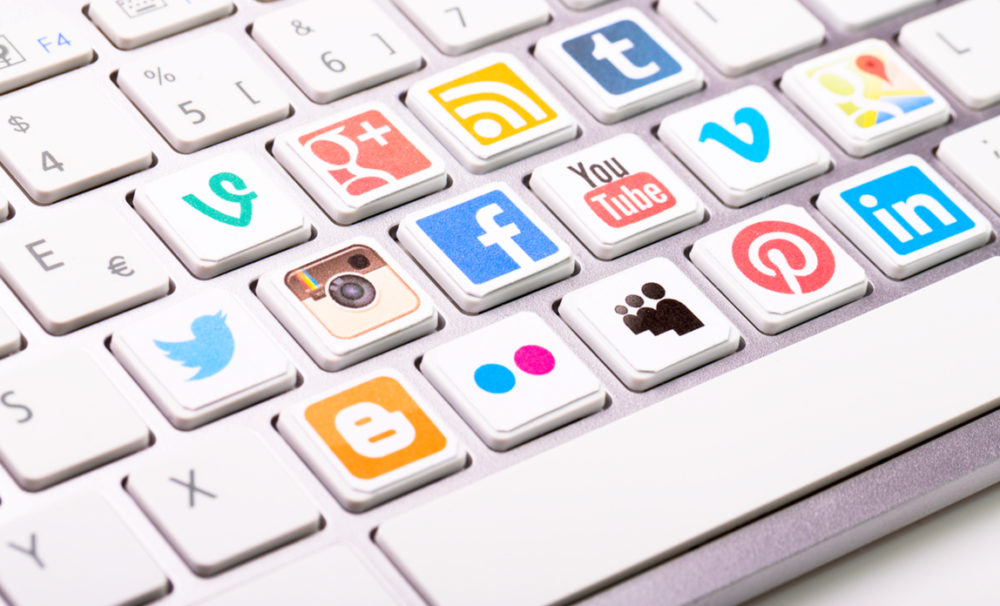 With an online business, it's only a smart move that you get yourself involved in social media platforms. When creating your social media accounts, you can get a verified badge to prove your authenticity to your audiences.
But, more than that, getting involved in social can help you run your business smoothly online through the following:
Responsive customer support and engagement with the audience – Being active in social media allows you to strengthen your engagement with your audience as well as the responsiveness of your customer support. When you have social media accounts, it's easy for your customers to reach you about any issues and it's also convenient for you to respond to their queries and engage with them.
Promoting your website and online store – With millions of social media users worldwide, you can use the different social media channels to promote your website and online store. Just post your website URL and other relevant links to your social media accounts so your followers can easily see them for their reference. You can also post announcements and product releases that link to your website and online stores.
Posting content that will drive traffic and consumers organically – You can also use your social media accounts to publish some relevant, useful content that can attract more visitors to your website. For example, you can post blog articles that link to generate organic traffic.
6. Improve Your SEO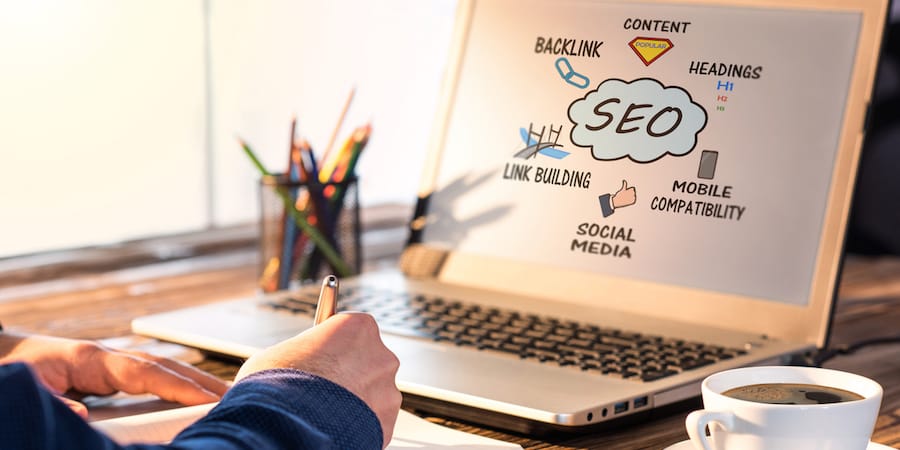 One secret to running your business online cost-effectively is by implementing and optimizing your website's SEO. With great on-page and off-page SEO, you can increase your website's organic traffic, attracting new potential customers.
Many businesses use ads to increase their sales and traffic online. While that's extremely helpful, it can be costly, and there's no guarantee for investment return. With SEO, you'll allow your website to be on the top searches when people are looking for a specific product or service that you offer. You can only seize this opportunity if you post highly valuable content aimed at your target market and implement SEO strategies that are intended to make the website content high-ranking – particularly accessible to interested internet users.
Thus, if you want to get the most out of this digital marketing strategy to knock down your competitors and be on the top, invest in search engine optimization today and keep your business running smoothly online.
Conclusion
Running a business online can be very challenging. There are a lot of e-commerce competitors that could dominate the online business world. With that, you should win the business competition by keeping the tips mentioned above in mind. In doing so, you can ensure efficient and smooth business operations in the digital landscape.