As any first-time parent knows, dressing your little one can be an overwhelming experience! With so many choices and styles, knowing which clothes are best for your baby is difficult. To help you make informed decisions, here are ten tips to consider when choosing clothing for your little one. From fabrics and fit to style and comfort, these simple suggestions will ensure that your child looks as adorable as ever! Read more information about picking the perfect pieces for your little one.
Tips for First-Time Parents
Are you a first-time parent wondering how to choose clothes for your kids the right way? Here is what you should know.
#1: Choose Natural Fabrics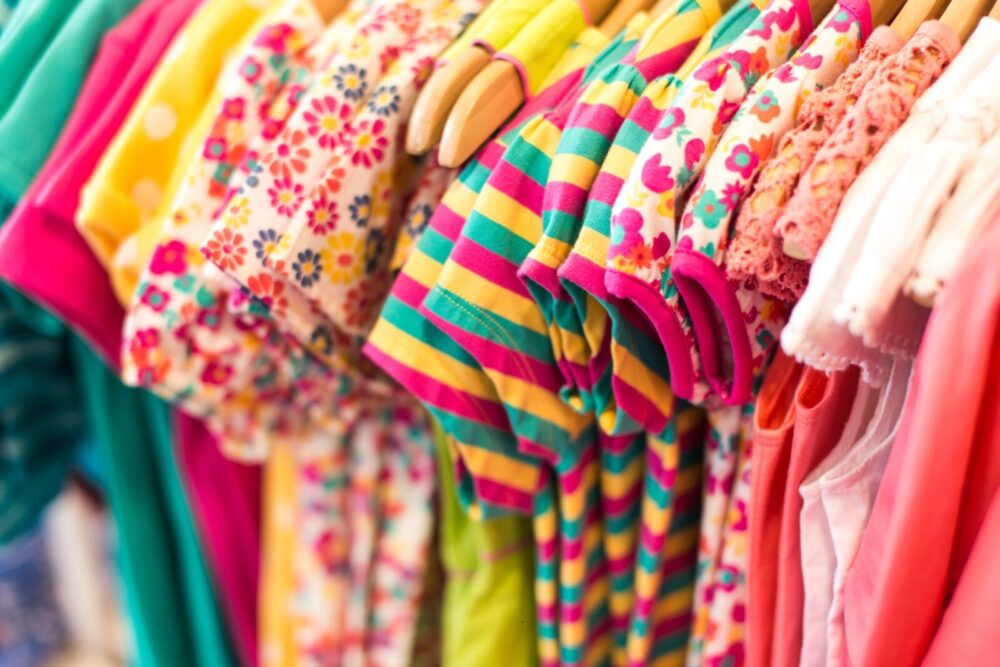 The first tip when choosing clothing for your little one is to opt for natural fabrics. Cotton, wool, and other natural materials will be much gentler on their delicate skin than synthetic options. These breathable fabrics provide superior comfort and a nice touch against their skin. Additionally, clothes made from natural materials are generally easier to care for, so they can last longer. For example, if you choose a pink sequin dress, make sure your choice is focused on the brand that provides better fabrics. There is also the environmental factor, as natural materials are more sustainable and eco-friendly than man-made fabrics.
#2: Consider the Fit
When shopping for clothes for your baby, it's essential to consider how the pieces fit. It should be snug yet comfortable – not too tight or too loose. You want them to have plenty of room to move around, but you don't want the fabric to be so large that it might choke or restrain them in any way. Measure your child's body and compare the measurements to the clothing you're considering.
#3: Find Durable Pieces
When selecting clothing for your baby, you should also look for pieces made of durable fabric. Babies often find themselves in messy and adventurous situations, so it's essential to have clothes that can withstand wear and tear. Look for materials like cotton-polyester blend or denim as they tend to be extra resilient.
#4: Avoid Harsh Chemicals & Dyes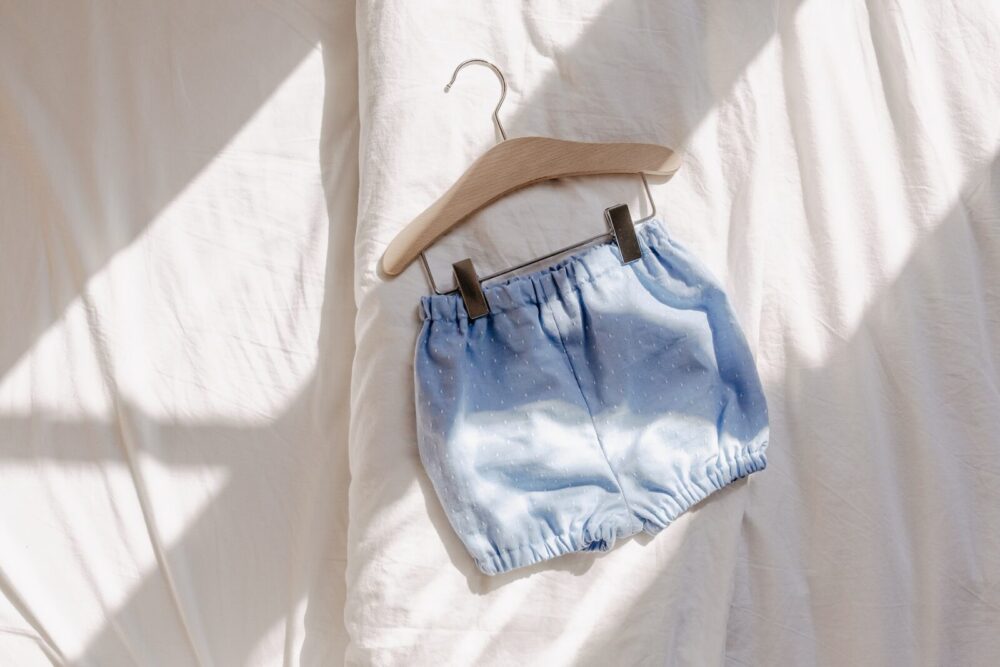 It's important to avoid clothes that contain harsh chemicals or dyes, as these can irritate your child's skin. Instead, opt for organic and eco-friendly options if possible, as these are free from dangerous substances such as lead, phthalates, and formaldehyde. Additionally, they are better for the environment! Some organic and eco-friendly fabrics may be more expensive, but the peace of mind is worth it.
#5: Pick Clothing That's Easy To Clean
As any parent knows, babies can create quite a mess! There is, however, not much talk about how difficult parents find it to clean such messy clothes. Just for this very obvious issue, you may want to consider relevant materials. Look for clothing that is easy to clean and doesn't require too much effort. Look for materials like stain-resistant fabrics or pieces with machine-washable tags. This way, keeping your baby's clothes clean and looking great will be a breeze! Prioritize pieces that are machine washable to save you time and energy.
#6: Consider the Temperature
It's also important to consider the temperature when selecting clothing for your child. During colder months, opt for thicker fabrics like wool or fleece, while lighter fabrics such as cotton and linen are best during warm weather. Additionally, some pieces come with built-in SPF protection, which is great for protecting your baby's skin from the sun's harmful rays.
#7: Choose Styles That Flatter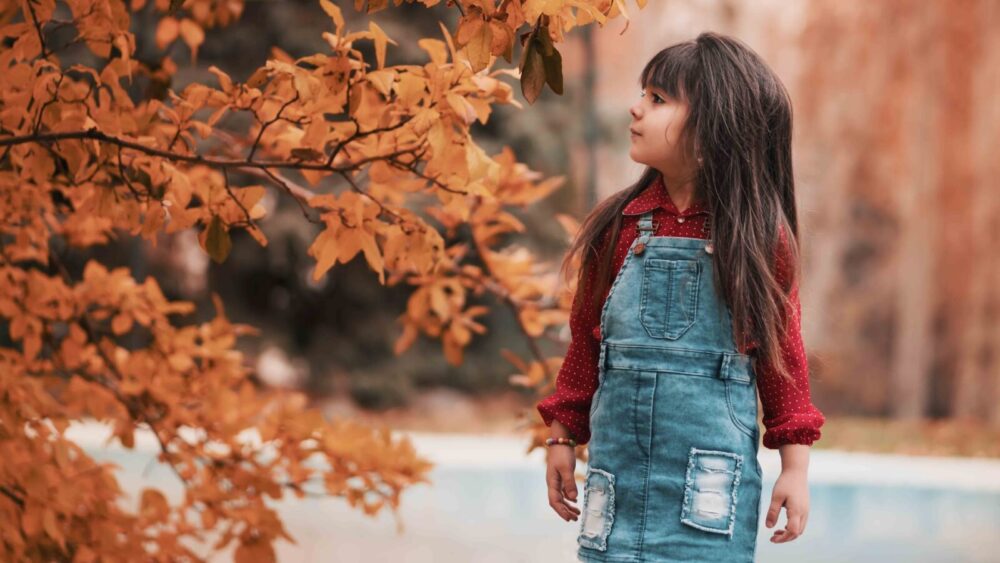 Of course, you want your little one to look their best at all times! So when looking for baby clothes, try to find styles that flatter their features – such as a dress with a bow or a shirt with stripes. Remember accessories, too – adding an adorable hat or a pair of sunglasses can make an outfit stand out.
#8: Find Versatile Pieces
When selecting clothing for your little one, it's important to find versatile pieces. Look for items like a cardigan or leggings, which can be dressed up for special occasions or worn casually for everyday wear. This way, you'll get more bang for your buck as these pieces can transition from season to season and event to event. Remember to look for pieces that can be layered, too, such as a tank top or a t-shirt.
#9: Pick Colors That Match Your Child's Skin Tone
It's also important to pick colors that match your child's skin tone. For example, darker shades may look great on some babies, while lighter hues might suit others better. You can also mix and match colors to create unique and eye-catching outfits.
#10: Have Fun With It!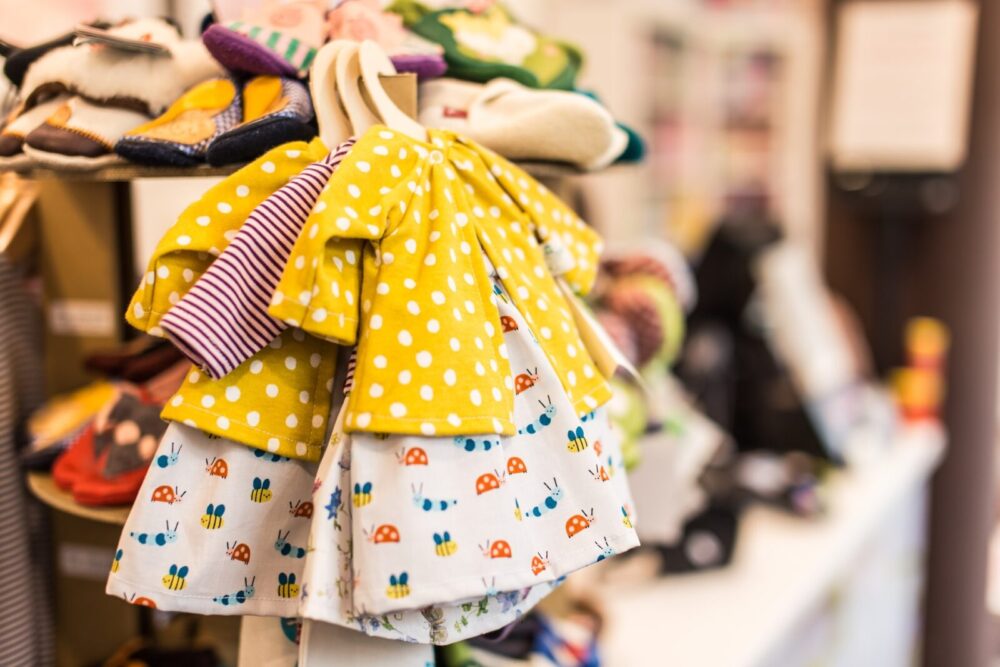 Finally, remember to have fun choosing clothes for your baby! Look at it as an opportunity to express their personality and show off their style. Experiment with different styles and materials – you never know what might look great on them! Above all else, remember that comfort and safety come first. Your little one should always feel comfortable in whatever they are wearing.
Some Hot Tips for New Moms:
Here are some final tips for new moms when selecting clothes for their babies:
Always check the label and make sure the sizes are accurate.
Always check product labels for safety information.
Avoid tight clothes and look for pieces with plenty of room to move around.
Be aware of prices – there are lots of great deals out there.
Stick to natural materials where possible, as this is better for your baby's skin.
Finally, have fun with it, and don't be afraid to experiment!
If you are having trouble finding the right clothes for your baby, don't hesitate to ask your friends or family members for advice. Chances are they will be able to help you find the perfect pieces for your little one. With these ten tips, you should have no problem selecting safe and fashionable clothes for your baby!
Conclusion
These are just ten tips to consider when choosing clothing for your little one. From fabric selection to fit and style, there are many details to consider. Make sure to research and shop around, as there are many great deals out there. Most importantly, remember that comfort and safety always come first! With these tips, you should have no problem selecting stylish and practical clothes for your baby. Happy shopping!