The pandemic changed our views on how one wedding should be organized. After more than one year, no one can imagine big family gatherings, a lot of people at one place. But, no matter that, plenty of people decide to tie the knots every day. Even in a time of the coronavirus, there are a lot of new trends that can be followed, traditions, personal preferences, and many exciting elements for the couple's best day. If you need wedding gifts be sure to take a look at Personalized by Kate.
As we can see, the pandemic isn't that bad for private events, because you can still organize your wedding, but for fewer guests, which gives you more freedom for creative ideas, that include the decorations, the dress, and suit flowers, and the menu too.
So, let's start with the most obvious one:
1. Microweddings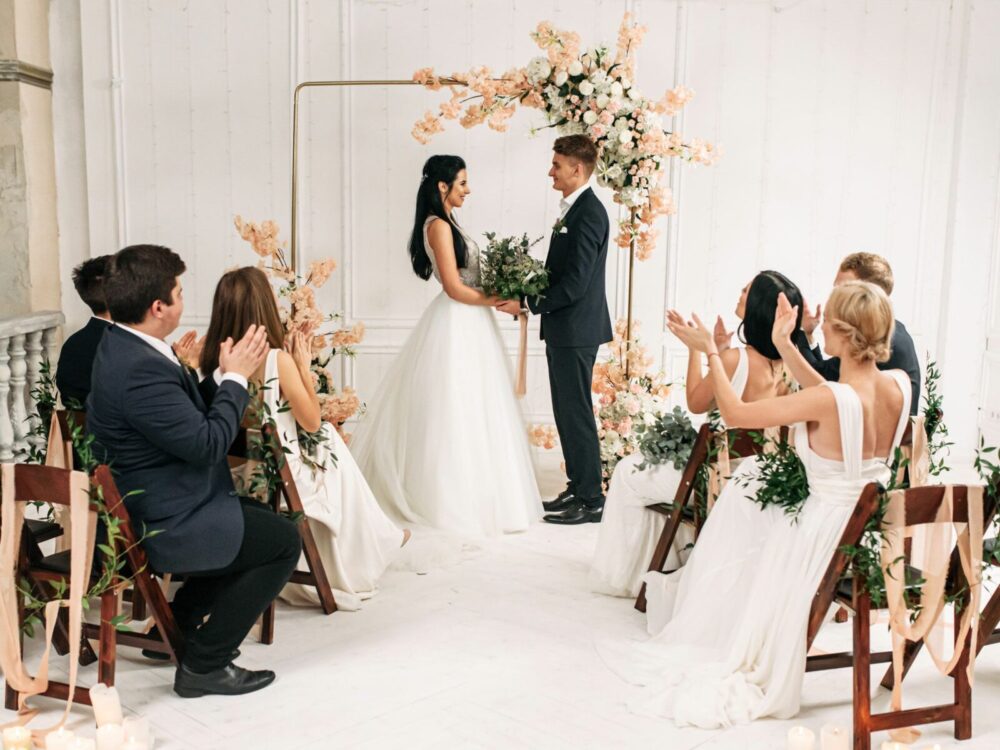 Microweddings are events for 30-50 guests, including the families of the couple. This is one of the best solutions for the people who don't want to invite relatives they don't even talk to. Every guest is there for a reason, and that makes these weddings more important and intimate. What's the purpose of having all those people you don't know who they are and spend a lot of money when you can keep these things in private, and share the happiness with those who are important to you. Also, this choice is very practical for the couples who pay for the wedding alone, and who still want to maintain a proper distance between the guests, according to the current restrictions. But, as many restaurants are closed, they decide to sign a civil marriage without a celebration, which is the most minimal form of microwedding.
2. Unusual photography to avoid clichés
A lot of couples pay huge amounts of money for unique photoshoots. They travel together with the photographer, order full makeup, and wear the wedding dress, so they can have the dream photos, and we can't blame them. But, there are also couples who want to keep things simple, and according to this resource, photo booths are even a better choice for capturing meaningful moments in life. And one thing is for sure, the images will turn more unique than those cliché photos of the couple watching in the sky and fake smiling, while their legs hurt and they stay in the middle of a mud pond, just to be unusual.
3. The color patterns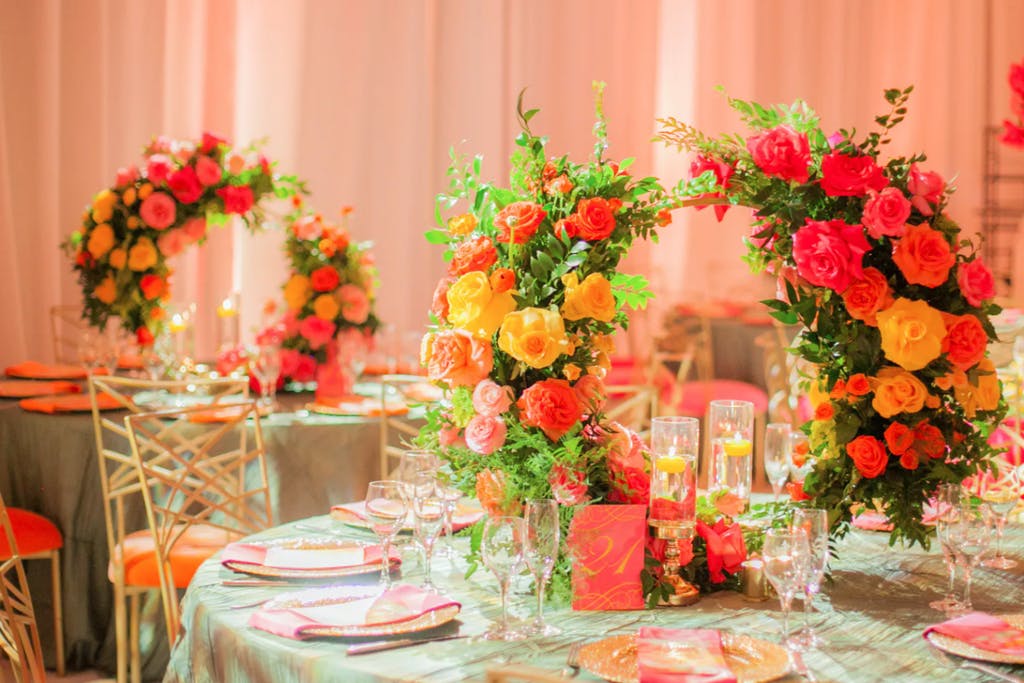 Just because it's a wedding, it doesn't mean it has to be all white, or pastel. You can be braver, and choose unusual patterns, schemes, and shades of the same color. Have you ever imagined combining your favorite color, your partner's, and some neutral tone? Even though they seem completely opposite, the whole thing may work out better than you think. If you use the right combination of colors, you will lift up the spirit of the guests, even though today's weddings are shorter and the live music is restricted.
4. The cake
With this one, you can be casual, or elegant, or very strict. But, one thing is always a trend – the taste. Choose cakes that can stay fresh during the whole event. Due to the restrictions, the newlyweds may not be able to cut it by themselves, but the taste is what the people will remember forever.
5. Unique garden decor
Since you are planning a microwedding, you can rent a garden, or use your own for the reception. And now, you have the whole freedom to be creative and to turn your fantasy on, even if you have only 20 guests. The open space gives you a lot of options, especially for the flowers, and other decorations from nature. And the photos will turn great too.
6. Support the local businesses
You don't need huge event planning. That person you found on Instagram, who designs and prints everything you need, can make your invitations. If you want a unique dress, find the best private designer around you, and choose the fabric, textiles, and design together. Hire that small event company, that struggles because of the pandemic, and you can be sure they will provide the best service possible. The restaurant in your town can provide a catering service for food. You have plenty of options to make your small wedding special, and be supportive to the businesses that suffered through the last year.
7. Online weddings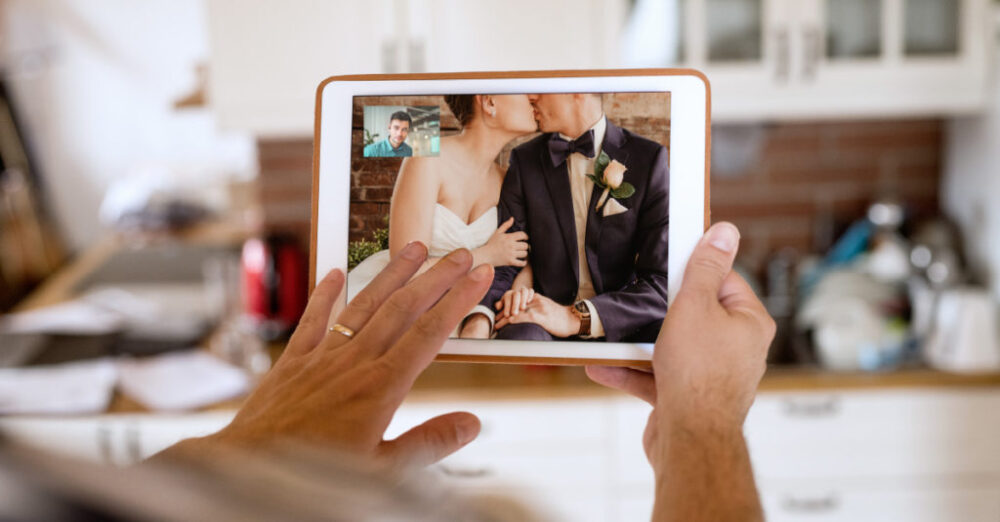 It's simple – the spouses are there, to start their civil marriage, and the whole thing is streamed through a private link to the guests. No parties, no restaurants, no celebration – they go home, and have the rest of the day for themselves, without having to be exhausted because of the reception. Just the two of them. Very romantic scenario, but sadly, a pandemic needed to happen so we can realize how unimportant are the huge wedding gatherings with the people we don't really know, or we've met them decades ago.
8. Vintage style weddings
If you are a fan of recycling and repurposing, the vintage style is the solution for you. You don't need to buy a dress – you can use your mother's or sisters. You don't even need to wear a wedding dress at all – just choose the one you feel comfortable with it. Then, use the kitchen supplies from home, the old cups and glasses you wanted to throw out, but you decided to keep them, for some reason. If you and your partner enjoy this style, then you can easily adapt it as a wedding theme, and you guess, it's a huge trend around the world.
This special day is all about you and your spouse. You don't need to invite anyone you don't like, you can keep it simple, or you can organize a huge and luxurious reception – whatever makes you comfortable. But, before you schedule it, follow the COVID-19 situation, because you really don't want to put someone in a situation to give you the honor with their presence, and put their health at risk. Try not to do that, and protect the people you love. There will surely be better times for reception.