Carpet stains can often be very stressful to remove. Are you tired of cleaning the stains again and again? Don't understand how to get rid of them properly? You have landed on the right article.
Spills or splatters can occasionally readily soak into the fibers and convert them into long-lasting stains. This can even occur in a house without kids or pets. Washing carpet stains may seem complicated, but tough stains can be easily removed with the correct methods and cleaning agents.
If your work schedule doesn't permit carpet cleaning yourself, you can always hire professionals for this purpose. Even if you are staying in Calgary, you can find many services. Carpet cleaning Calgary services can be found online or through local professional helpers.
In the This article, you will get to know a few tips and tricks that you can use to clear out the rigid spills on the carpet.
8 Ways In Which You Can Remove Carpet Stains
The most typical carpet stains are red wine, dirt, coffee, chocolate and more. Your carpet will start looking new with the help of these professional tips, and you will not need expert carpet cleaners.
1. Wine Spills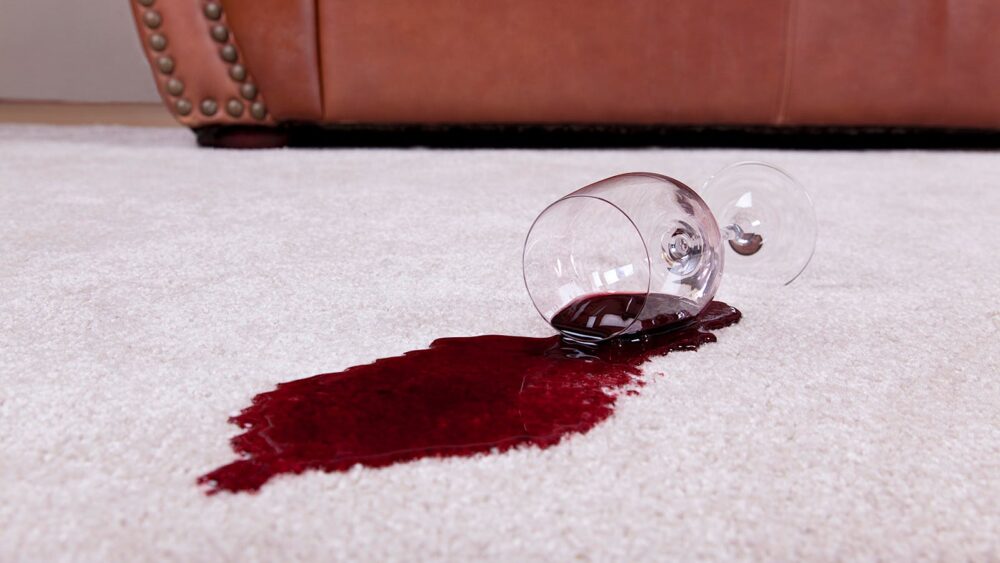 Wine stains can often occur during parties or even casual dinners. When it comes to removing these stains, mostly the wine stain removers available in the market are recommendable. However, your first step should be to clean as much as possible using a cloth. Additionally, you can create your cleaning solution by combining blue dish soap and hydrogen peroxide in an equal ratio.
2. Coffee Stains
Coffee stains are, again, widespread. They can happen many times, but you need not panic. You must immediately blot it with a clean cloth and then use the stain removers. Experts have recommended a combination that you can try to make cleaning solutions. You have to mix dish soap and white vinegar. Continue the process until you completely clear the spills. The same can be done for tea stains.
3. Chocolate Stain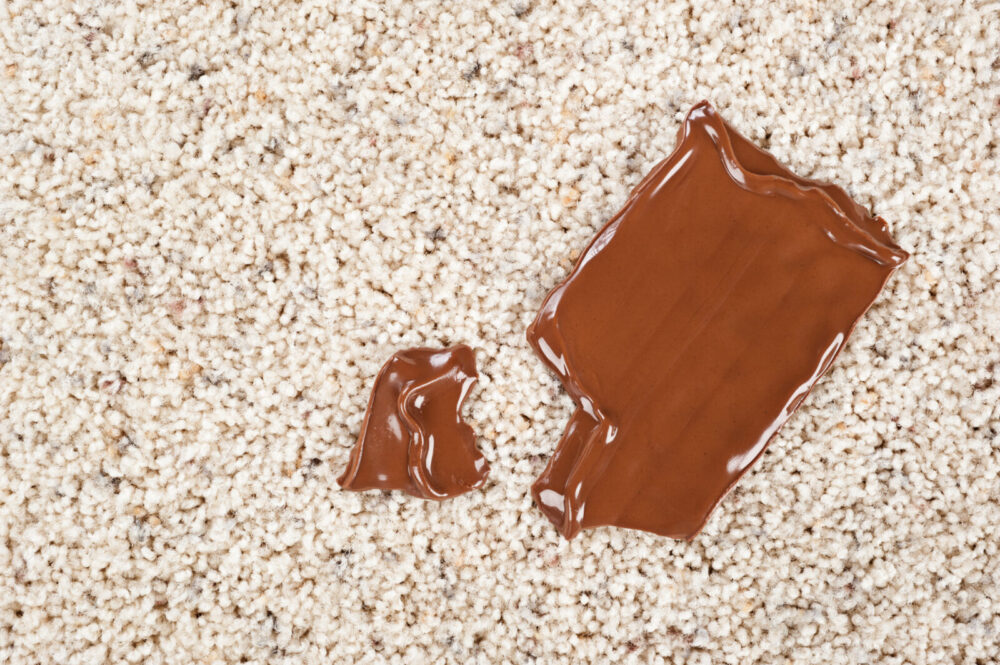 If you have kids at home, chocolate can be very troublesome for you. You can start scrapping the chocolate with a knife or a spoon if the chocolate is dry. On the other hand, if it is melted, you can wipe it off with a cloth. However, you can use a trick if you want to clear it completely. Place some ice over the spill to freeze the chocolate and then scrape it off. Later, you can sweep it and apply the solution from the dishwasher and water if needed.
4. Mud Stains
These stains are prone to occur during the rain. You can easily scrape off dry mud using any sharp object. If not, apply the previous solution again using warm water. The stain will go away eventually. If the mud has left any color on the carpet, you must use a cleaner.
5. Oil Spills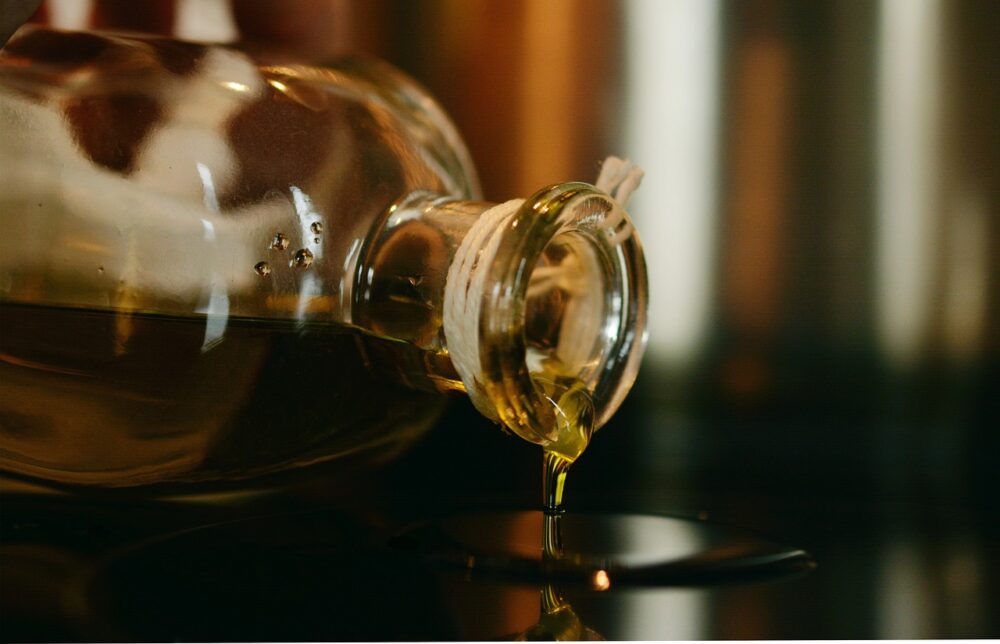 Oil stains are tough to remove. It can take a long time and be labor-intensive. The secret to getting rid of them is first using a powder, like baking soda, cornflour, or baby powder, to absorb as much grease as possible.
In the case of candle wax, you will have to work similarly to the chocolate spill. You must use ice to solidify the wax before using a towel or warm water to remove any leftover spots.
6. Blood Stains
Although rare, they are one of the stains that can be very trying to remove. They will trouble you the most. The most important thing is to do it immediately because dried blood can leave a lasting mark. Dab away the blood after soaking the stain in a solution of white vinegar and water for five to ten minutes. Attempt to clean as much as you can. Then use a cloth to wipe away what is left.
7. Paint Spills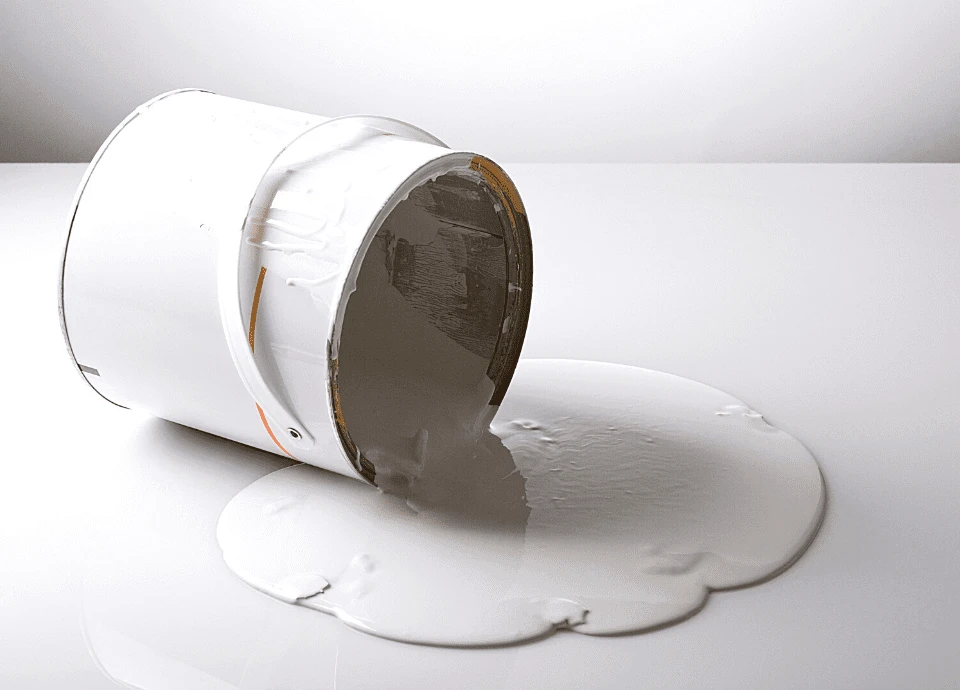 Paint stains are most likely to occur if you paint your house. Or if anybody in the family is fond of painting and art. You may not realize it, but paint spills can occur. You need to be very quick with these stains. Acting immediately is the critical factor.
Water-based paint won't wash off after it dries. If you catch it while it's still wet, just wash the paint with warm water and continue washing. Apply turpentine or paint thinner to the stain caused by oil-based paints and varnish, then rinse, apply stain remover, and wash the carpet.
8. Ink Stain
You may not know, but writing or simply having a pen without the cap in your hand can cause stains and marks on the carpet. Ink stains can be treated using toothpaste. After the application, rub it off using a clean cloth. The ink stains will eventually reduce and go away.
Thus now it is very clear that you can remove all the stains with the proper techniques. Wine, coffee, tea, chocolate, oil, grease, wax, ink and paint stains are very likely to occur in any household. You must pay attention to these stains and act immediately so they get cleaned properly and effortlessly.
Leaving aside a few spills and stains, the process isn't much different. It's just the primary procedure. Start with blotting the stain, then use water to rinse it as much as possible; you can try using warm water wherever necessary. You can also clean solutions at home and apply them to the carpet. The foremost thing you must remember is not to let the stains dry. Once that happens, it becomes less challenging.
Conclusion
The article has provided details and processes for removing all the carpet stains separately for each stain type. The blog has you covered. You don't need to stress over how to keep your carpets clean and fresh. Follow the process and techniques mentioned and you will soon get a stain-free clean and fresh carpet. The 2023 guide for clean carpets and the stain-cleaning solution is here. Thoroughly go through the blog to know exactly what you can do.