If you're someone who's sick and tired of long queues, multiple security checks and flight delays when travelling in the UK, then this blog is here to help. Let's get right into it – here are some top tips for avoiding airport queues and other travel disruption in the UK:
Strategies for Avoiding Airport Queues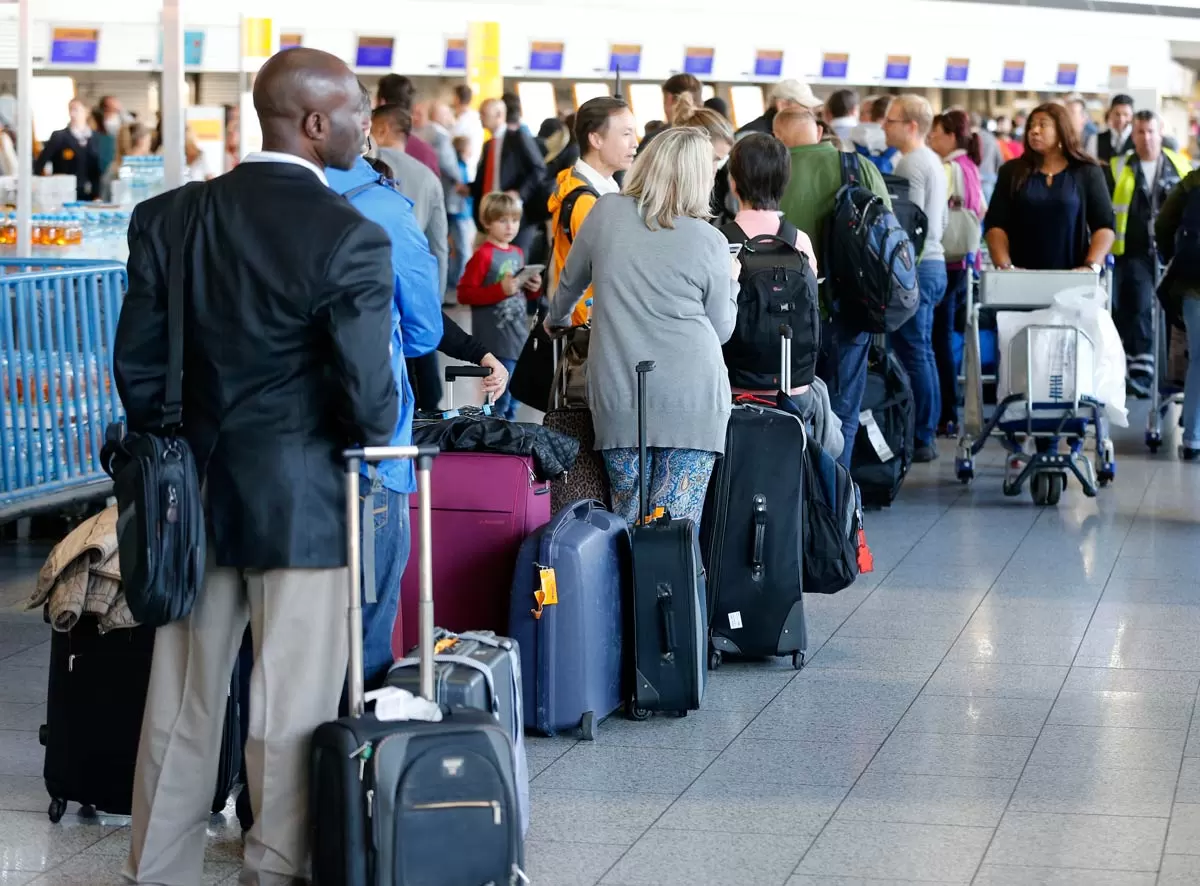 Before traveling in the UK, it is important to be aware of the potential for airport queues and other travel disruption. To ensure that your journey goes as smoothly as possible, here are some strategies you can use to minimize potential delays at the airport:
Book your flights in advance to make sure you get a ticket for a flight at a desirable time.
Check online for details about wait times at terminals before booking your flight or going to the airport.
Arrive early – aim for at least two hours before boarding time if travelling with hold luggage or an hour if only travelling with cabin baggage.
VIP services are also available at airports for those who want to travel in luxury and avoid the stress of airport queues and travel disruption. These services typically include a dedicated VIP lounge with comfortable seating, refreshments, and other amenities. This can be a great option for those who have a tight schedule or want to avoid the crowds at the airport. These services can be pre-booked or can be arranged at https://usvipservices.com/vip-meet-and-greet-service-at-london-lhr-airport/.
Have your ID, passport and any other travel documentation required ready in advance and easily accessible in order to simplify security screening checks.
Make sure you are aware of restrictions on restricted items such as liquids that can be taken through security points, so you can avoid any delays caused by having items confiscated or returned to you outside of the secure area of the airport.
Utilise services provided by ticketing agencies such as priority boarding and access to fast track security lines which may result in quicker clearance times than general queues through security points and border control checkpoints at airports.
Tips for Dealing with Flight Delays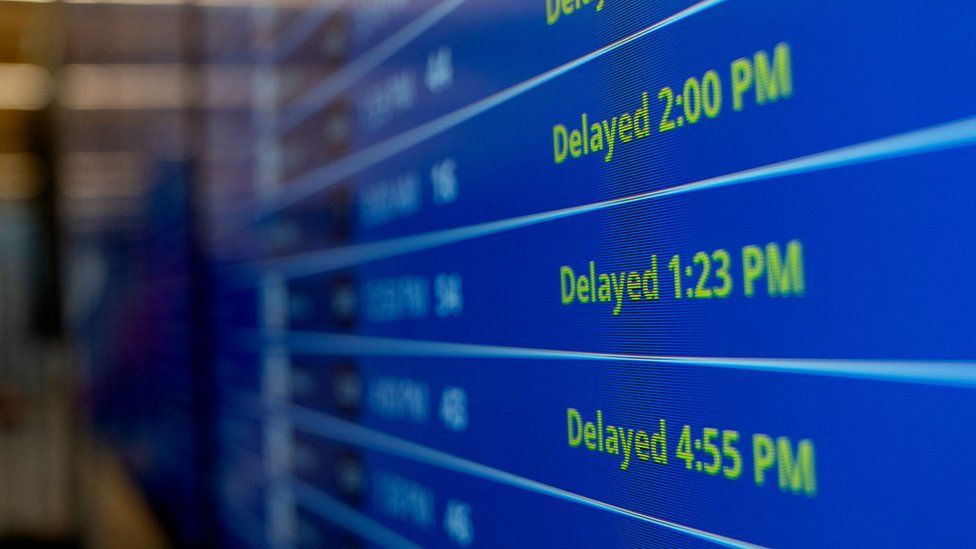 With the increasing amount of air travel in the UK, flight delays are becoming increasingly common. Dealing with a flight delay can be stressful and time-consuming, but luckily there are steps you can take to minimise disruption and get back on your journey as quickly as possible.
First of all, it's important to check if your flight has been delayed or cancelled by visiting your airline's website or calling their customer service team. Knowing exactly why you're delayed is important as airlines may provide food vouchers or other forms of compensation while passengers wait. It is also important to confirm if other flights are available and determine how much extra time will be required for checking in and going through security.
If a delay requires an overnight stay, you may be able to claim cost reimbursement from the airline for hotel and meals expenses. Be sure to ask what options are available for providing this reimbursement as many airlines have varying policies on these issues.
If you end up having to stay at the airport overnight, look into whether any lounges offer complimentary accommodation so that you don't have to camp out in uncomfortable chairs at the gates. Bring earplugs and eye masks with you if available, so that noisy terminals don't disrupt your sleep even more than necessary!
Finally, if all else fails, stay calm, use the internet access at the airport to pass time playing online games or streaming videos until further notice arrives!
How to Prepare for Unexpected Changes in Travel Plans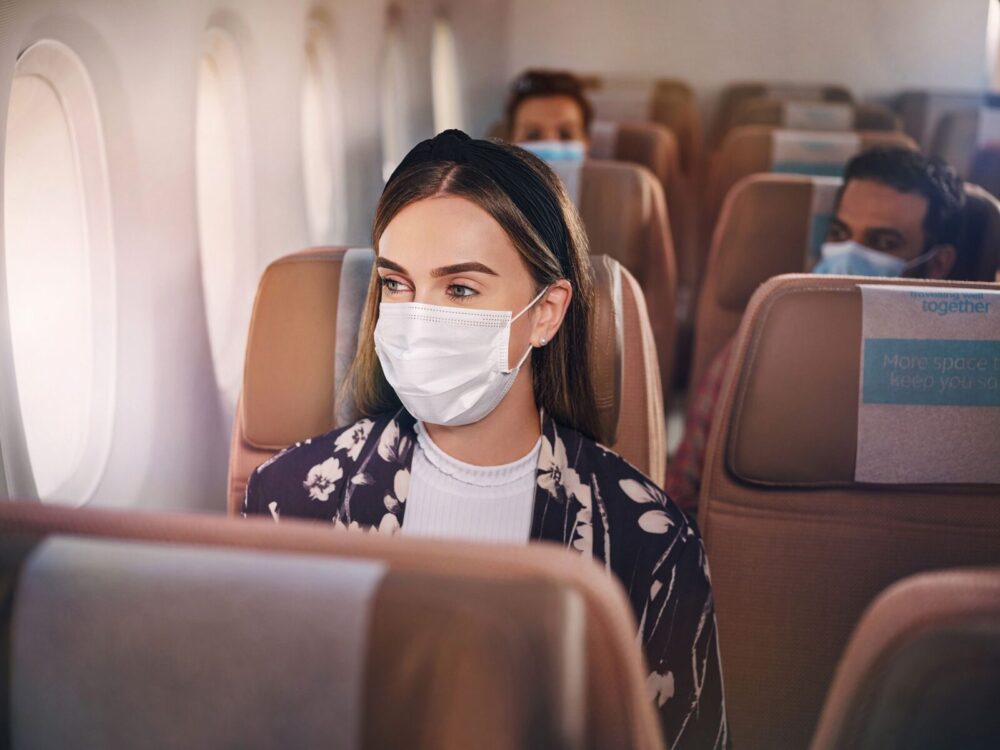 Travel delays, cancellations, and overbooking can create a lot of stress for travelers. The best way to prepare for unexpected changes in travel plans is to thoroughly research your itinerary ahead of time and come up with some possible alternative options. Familiarizing yourself with departure and arrival times, restrictions, etc. can save you a lot of time, energy, and frustration when disruptions occur.
Planning ahead will also help you make the most of your trip by making sure that you're aware of what's available to do or see at the destination if delays stretch out longer than anticipated or if an unexpected cancellation happens. Additionally, it's important to be aware of the rules and regulations surrounding airline flight cancellations before you book your tickets. Knowing the difference between extreme changes in circumstances and general inconvenience can help you determine what kind of financial compensation may be due to you should a disruption occur.
For travelers within the UK, doing research ahead of time is especially important given how unpredictable the weather conditions can be and how quickly they can affect scheduled flight departures or arrivals as well as other services such as ground transportation or public transit. Preparing for potential weather-related travel disruption is wise no matter where you're going on holiday; however, being aware beforehand helps minimize any unpleasant surprises while traveling domestically within the UK since it's easier to find replacement flights or transport when needed than when abroad.
Finally, packing light and being organized will minimize any additional hassle caused by having to manage extra luggage during a delay situation if needed depending on how long it takes for your flight plans to adjust accordingly vis a vis airline policy guidelines etc.
Conclusion
Ultimately, in order to avoid airport queues and other travel disruption when travelling in the UK, it is essential to plan ahead and be knowledgeable about potential delays. Checking for the latest travel news on websites such as Traffic England or attending local briefings from the airport are key steps you should take if you want to make sure your journey is seamless.
Additionally, using public transport where possible could help to reduce your impact on the environment and take pressure off busy routes during peak periods. Planning ahead and being aware of potential disruption can help you to ensure a smooth and enjoyable trip that maximises your time in the UK.