The flowers have bloomed, the birds are back with their morning serenades– but your house still feels stuffy with winter blues. That's the time you have to do spring cleaning.
Spring cleaning is a tradition most homeowners do to freshen their homes, and head starts for spring and summer. Deep house cleaning is undeniably a daunting task, but nothing beats the satisfaction of going home to a new home.
Since spring cleaning is tiring and time-consuming, it is best to do it room by room, appliance by appliance. Here are some spring cleaning tips that can help you get rid of all the trouble spots in your home.
1. Make Preparations for Spring Cleaning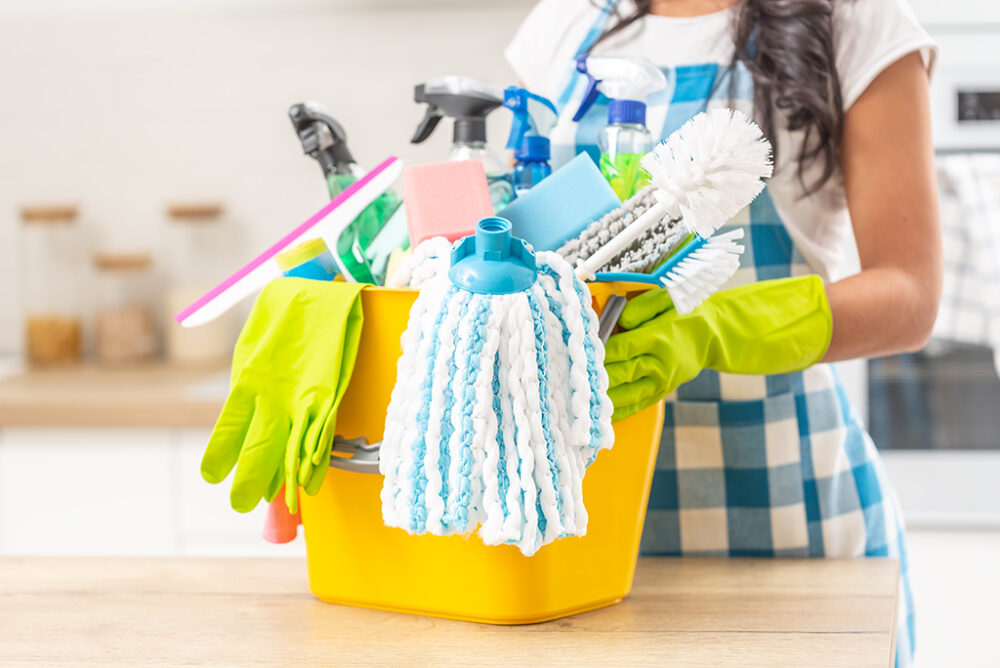 Deep house cleaning is no joke– the time and energy it consumes. That's why it is best to prepare the things you need and what to do.
Do an inventory check and add the things that are missing to your grocery list. Suppose more of the missing items are for cleaning, head over to the supermarket before cleaning. It's best to have the things you need on hand first.
Only shop for the things that you need and lacking. Do not create unnecessary clutter by buying things you do not need.
Create a to-do list on where you will start cleaning. You should divide it by task or room. If your house is too spacious to do everything on your own, ask help from a maid service provider like Liox. Aside from their laundry services, they offer deep house cleaning.
2. Entryway and Windows
Let's start with the door and windows– these two trap more dirt than the rooms. At the doorway, remove the mats and clean them. Next, freshen the outdoor mat with a hose and air-dry them. Meanwhile, vacuum the indoor mat on both sides. If you vacuum the top portion, it will push and trap the dirt out onto the floor, making it easier for you to clean up.
When cleaning the windows, wait for an overcast day. Start at the house's shady side, as it can lead to streaks. Remove the curtains and blinds. Clean the windows with a glass cleaner and a microfiber cloth.
3. Approach House Cleaning Room by Room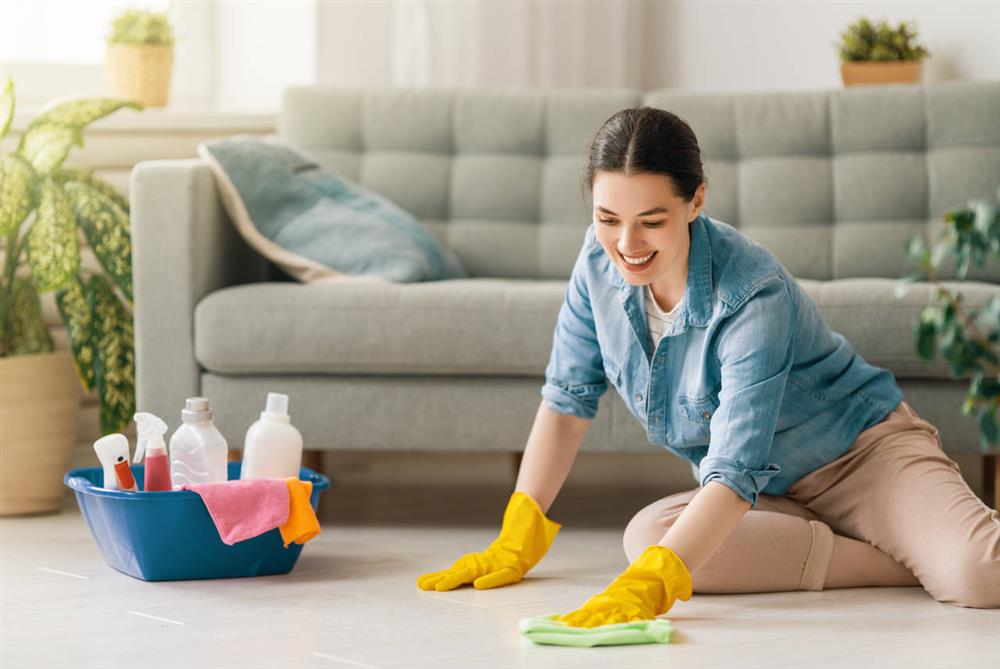 The most effective way to deep clean your home is to do it room by room. Create a checklist for each room to do it organized and remind you to clean every area. If there are parts of your house that you have cleaned and decluttered recently, skip them. Focus on the parts that you haven't given attention to yet.
If you have a two-storey home, always start on the second floor. It is important to clean from top to bottom. The debris and dust will fall, but if you start cleaning on the first floor, you have to redust or reclean. If you have a vacuum with an extension hose, use it to remove dust and cobwebs accumulated on the ceiling and top-most portion of your walls.
Yes, you have to clean the walls. Some homeowners are only concerned about the floors and windows. Dust also settle on other surfaces. Wipe down your walls and blinds from top to bottom.
Lastly, you have to take care of the common areas that most people fear– the kitchen sink and bathroom. Some think of these rooms full of bacteria. Well, it is a must to keep your kitchen cabinets, pantry, and refrigerator clean.
Meanwhile, you have to scrub the bathroom floors and freshen the shower drain to remove odors and vapors. You can mix baking soda, table salt, and heated vinegar to freshen the bathroom floor and drain.
4. Organize Any Clutter
Organizing and throwing away clutters is one of the daunting and longest processes of spring cleaning. However, there is a four-step approach that can help you do declutter quickly.
First, you have to identify which parts of the home you have to declutter. Then, analyze whether all of the things have to be thrown away or just organized. Finally, take time to determine the best solution and implement the remedies.
Sort the things into three categories– donation, trash, or store. It's an effective method in going through the spring cleaning process. After sorting, move the clutter out, you could bring it to charities or plan a yard sale.
5. Tackle Seasonal Chores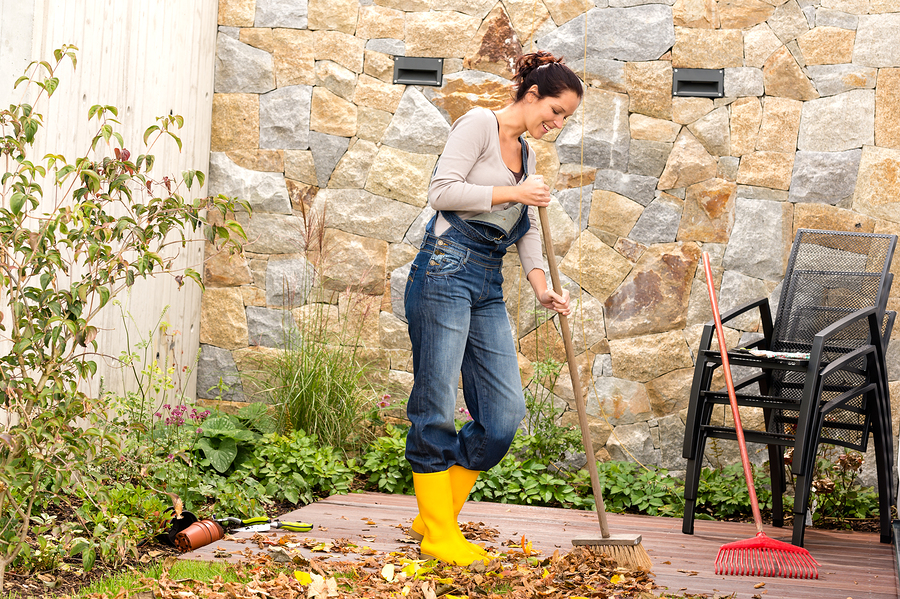 You have to do several things as new seasons come, especially when preparing for warmer weather. Thus, incorporate some of the spring-cleaning routines into your daily routine to tackle the chores earlier.
For example, as soon as the weather warms up, you can clean the patio or outside the windows. Moreover, you can slowly store the winter decors, clothes, and beddings and pull out the spring decorations to give your home a fresh look.
6. Laundry Time
Before you do the laundry for mattresses, clothes, and garments, freshen up your washing machine. Add bleach on let the washing machine do two cycles. It's essential to do this now and then remove any odor and bacteria that has accumulated in the machine.
7. Establish New Cleaning Habits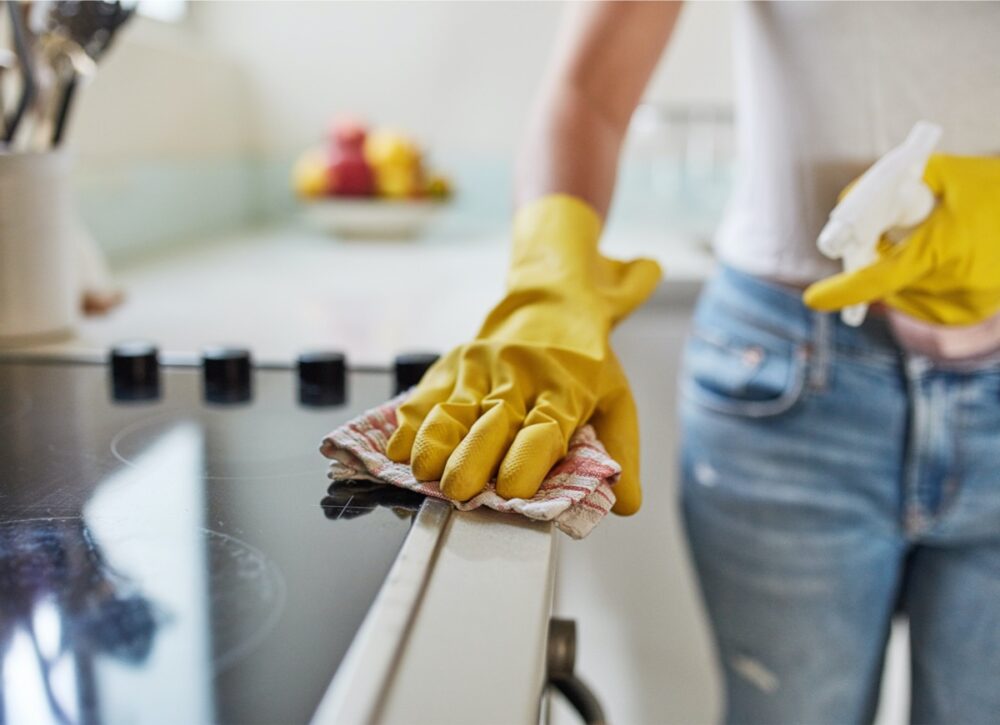 Now that you did a thorough spring cleaning of your whole house, it is a great way to establish new cleaning habits. Cleaning habits will make your subsequent spring cleaning a lot easier. You do not have to do it all at once.
Do some regular cleaning for 15 to 30 minutes each day. It will give you a habit to tidy up every day.
Final Thoughts
Some chores have to be done seasonally, and one of them is spring cleaning. Spring cleaning is another term for home deep cleaning after winter. Indeed, spring cleaning is a tiresome and time-consuming tradition of homeowners. But, it is a need to freshen up your homes to start a new season. Since it is undeniably a long, daunting task, do not hesitate to ask for help from outsourcing services. Nothing beats the advantage of hiring experts to help you deep clean and laundry.