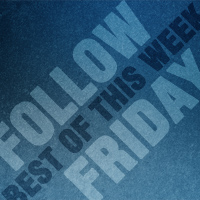 Continueing a fresh weekly portion of the best graphic resources, inspiration and tutorials from around the web. Every friday delivering the most inspiring graphic works, new professional tutorials and useful freebies of that week.
If you have any suggestions, please leave a comment. Enjoy!
Advertisment



1. Creative Digital Photography Inspiration





2. 25 Websites With Awesome Mascots





3. 70+ Examples Of Beautiful Night Photography





4. Showcase of Floral Typography




5. Unique 3D Character Design Artist Mark Gmehling





6. 85 Photo Montages with Distinctive Surrealism by Ben Goossens




7. Mother And Child: Beautiful Photo Portraits





8. 35 Photos of Truly Adorable Animals in Snow





9. Fresh Examples of Web 2.0 Design and Interfaces





10. Absolutely Amazing Illustrations by David Fuhrer





1. 25+ Inspirational Tutorials of Valentine's Day





2. 35+ Stunning Photoshop Smoke Effect Tutorials and Brushes





3. Combining Images to Create an Antique Look in Photoshop





4. How to Create a Stylish Media Player in Photoshop





5. Goddess Cadeira Photo Effect in Photoshop





6. Create a Hosting Layout In Adobe Photoshop





7. 37 Inspirational and Detailed WordPress Theme Design Tutorials





8. Create a Dark Melancholic Photo Manipulation Scene





9. How To Create a Detailed Apple iPad Icon in Photoshop





10. How to Create a Romantic Valentine's Day card




11. Designing Cool Interface for Magazine Portal





1. A Free Set of Social Media Icons in Vector Format





2. Free Vector Set: 35 Animal and Bug Silhouettes





3. Vintage Stamp Social Media Icon Pack





4. Typography – 46 Cool and Useful Dingbat Fonts





5. Free Grass Textured Social Bookmarking Icon Set





6. Lighting Effects Pack – 50 Free Brushes and Images





7. Download the Social Eyesores Icon Pack





8. Tweet my web icons





9. Free Computer Part Icon Set





10. 33 Useful Photoshop Styles Sets for your Design





11. Big Collection of Water and Ice Textures





12. 200+ Free Valentine Icons, Buttons and Badges for Bloggers





13. The Ultimate Collection Of 45 Watercolor Photoshop Brush Sets






Quote of the week: "Satisfaction does not come with achievement, but with effort. Full effort is full victory." – Gandhi.