Do you want to use a pre-made bouquet to design a flower arrangement? It seems impossible, but you can do the same by following some tips. In this article, we will provide you with how you can quickly design a flower arrangement. So, keep reading the article till the end.
Flower arrangements are of different types. It is always better to take some inspiration before starting the process of designing. Nowadays, it has become convenient to collect creative ideas from the web. You can use reliable platforms to get started with the same.
A good flower arrangement includes all the blossoms that look fantastic with one another. You have first to select the type of blossoms and then begin the procedure of assembling. It is crucial to focus on making because it will decide the design of flower bouquets.
Designing a bouquet with a premade one is a straightforward and quick method. That is why many people consider this idea over others. You will be surprised to see the results as well. Let's learn more about the same without further ado.
What Are The Tips To Design A Flower Arrangement With A Pre-made Bouquet?
You can quickly create a unique and beautiful design by keeping some things in your mind. They are as follows-
Select the right bouquet: The first thing you need to do is choose the best blossoms. They should be fresh enough to look beautiful in an arrangement. You will find many options in the market. The only way to find a perfect choice is to research well.
As there are unique varieties of blossoms, you have to pick seasonal ones. They remain fresh throughout the entire season. So you don't have to worry about anything. You can concentrate on designing the arrangement perfectly.
Check for leaves or thorns: Some people don't look for leaves and thorns. Before creating any arrangement, you should always check the same. Once you find anything sharp, you can remove it from the blossoms.
Thorns and leaves can harm you if you pick the flowers. So, it would help if you always got get rid of them before designing your arrangement. Apart from that, they don't look good in any bouquet. Only blossoms are suitable for the same.
Select your favorite flower and design accordingly: A proper flower arrangement design includes various things. The balance of colors, number of blossoms, and more should be considered for a perfect plan.
After selecting a particular blossom, you can proceed to the next step. You can place the flower in the center and add other blossoms. There are different ways to design it as well.
Add volume: You should add volume to the arrangement by picking up blossoms of different sizes. You can choose them according to your preferences and requirements. Some examples are myrtle, eucalyptus, etc. There is a wide variety of blossoms that you can consider adding to the bouquet. Researching comes first in identifying the right choice.
Volume is necessary when it comes to designing a flower arrangement. Without it, you cannot make a suitable flower arrangement. The premade bouquet might not contain all the blossoms. So, you have to add some more according to the design you have in your mind.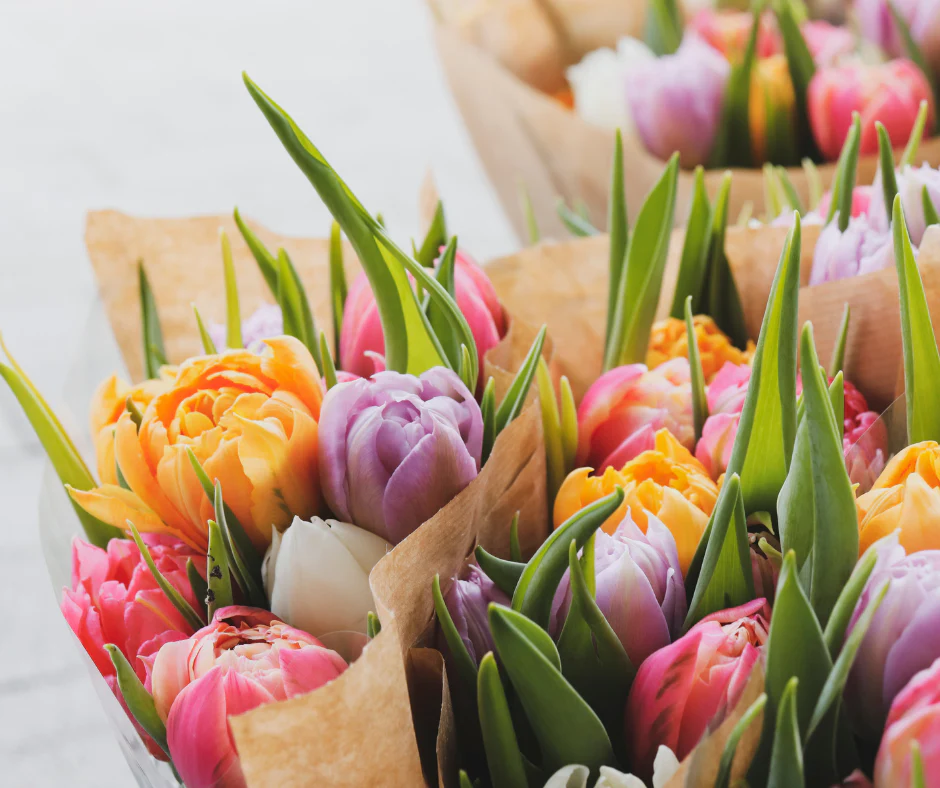 Wrapping the blossoms through stems: After assembling all the flowers, you can proceed to stick them with the help of wires. You can also use tape or glue to place them correctly. You need to use enough glue, tape, or wires to prevent them from falling. They should not be separated from each other at any cost.
After sticking the blossoms, you can choose a tape to cover the glue or wires. This way, it will look natural, and nobody will pay attention. You can choose one from a variety of options. But make sure they should match the flowers in some ways.
Finishing is necessary: Even if your design is unwise and beautiful, it won't help when there is no finishing. You must focus on clearing off all the things that are not looking great. For instance, there should not be any excess glue on the flowers. Also, you can buy other decorative items like wraps, ribbons, and more. These will enhance the overall look of the bouquet.
How To Pick The Best Blossoms For An Arrangement?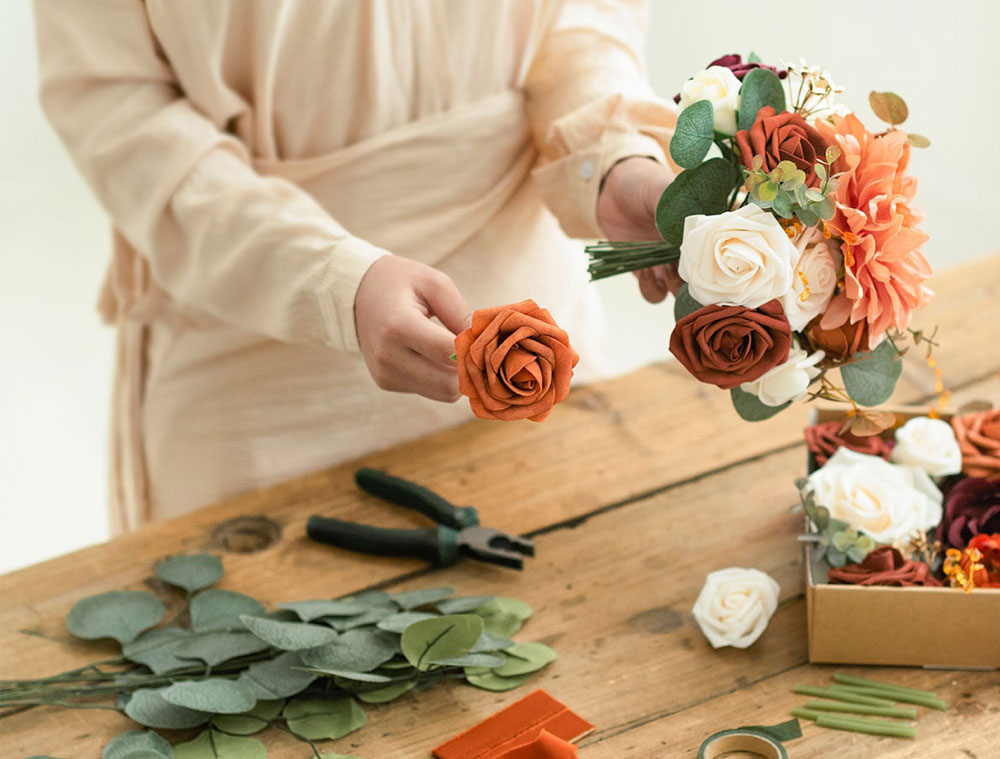 Choosing the best flowers is not a challenging thing. You have to keep some things in your mind before making your decision. Here are some tips that will help you in deciding the best options-
Color combination is essential: The color combination you have selected for the arrangement plays a crucial role. It should be attractive enough to make anyone love the blossoms. You can choose the right combination by thinking about your favorite colors. For example, some people buy blue and white colored flowers and make a combination. It is a popular one as well.
Use seasonal blossoms: Every flower is grown in specific seasons. You always have to pick the seasonal ones to avoid any problems. They remain fresh for a long time, which is the most significant benefit. You can quickly search the seasonal blossoms anywhere.
Durable blossoms are the best: The best options for an arrangement is the durable ones. Some flowers have a long life than others. That is why you have to consider the same. You can quickly find the best options after analyzing everything.
What Are The Different Types Of Floral Arrangements?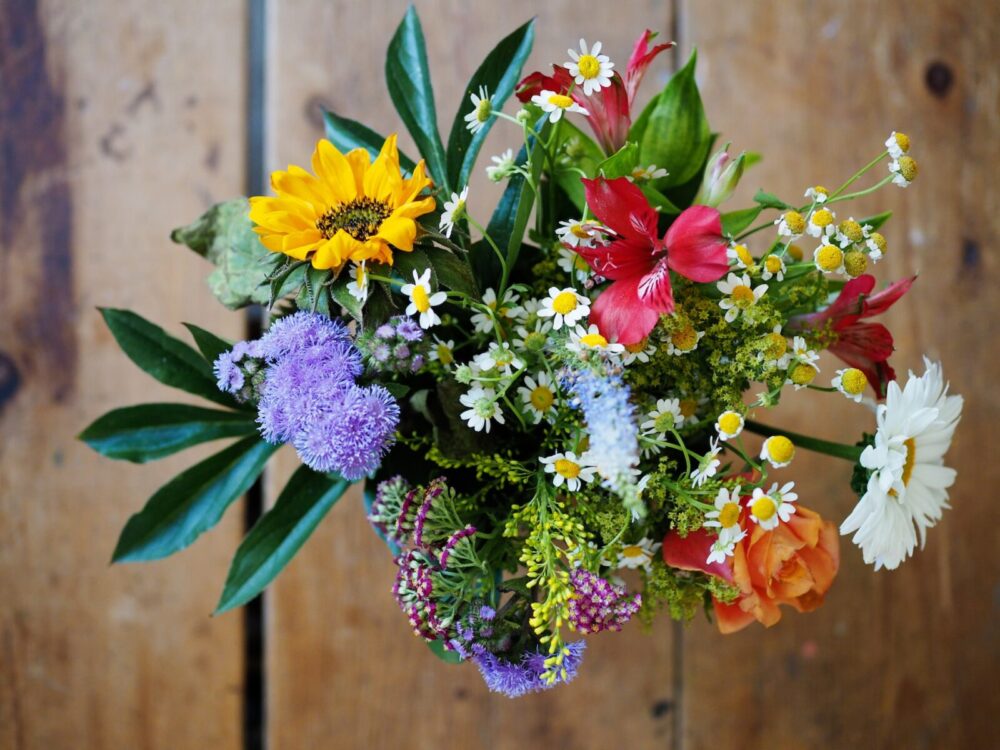 Assorted bouquet: If you have simple blossoms, try this one. You can create a different mixed bouquet from simple flowers. It will also look classy.
Wild beauty: In this flower arrangement, you can use all the other parts of the flowers. Leaves and thorns are a perfect thing for this type of flow. '
Summer arrangement: Summer flowers are always light-colored. You can stick them together in whatever way you like.
The Bottom Line
We hope you have understood everything about arranging the flowers through a pre-made bouquet. You should always follow every step carefully to prevent risks.