After successfully getting customers for your new porcelain collectible product, you suddenly became worried about the possible breakage and damages it might encounter throughout the shipping.
Shipping fragile items can be much more challenging than shipping normal ones. Not only do you get an unsatisfied customer when your fragile item gets damaged upon delivery, but you also bear the bad reviews you get afterward.
Thus, being careful is not an option; it is a must.
Keep reading to learn how to find out the best way to ship fragile items.
Which Products Can be Labeled Fragile or Most Likely to Get Broken During Shipping?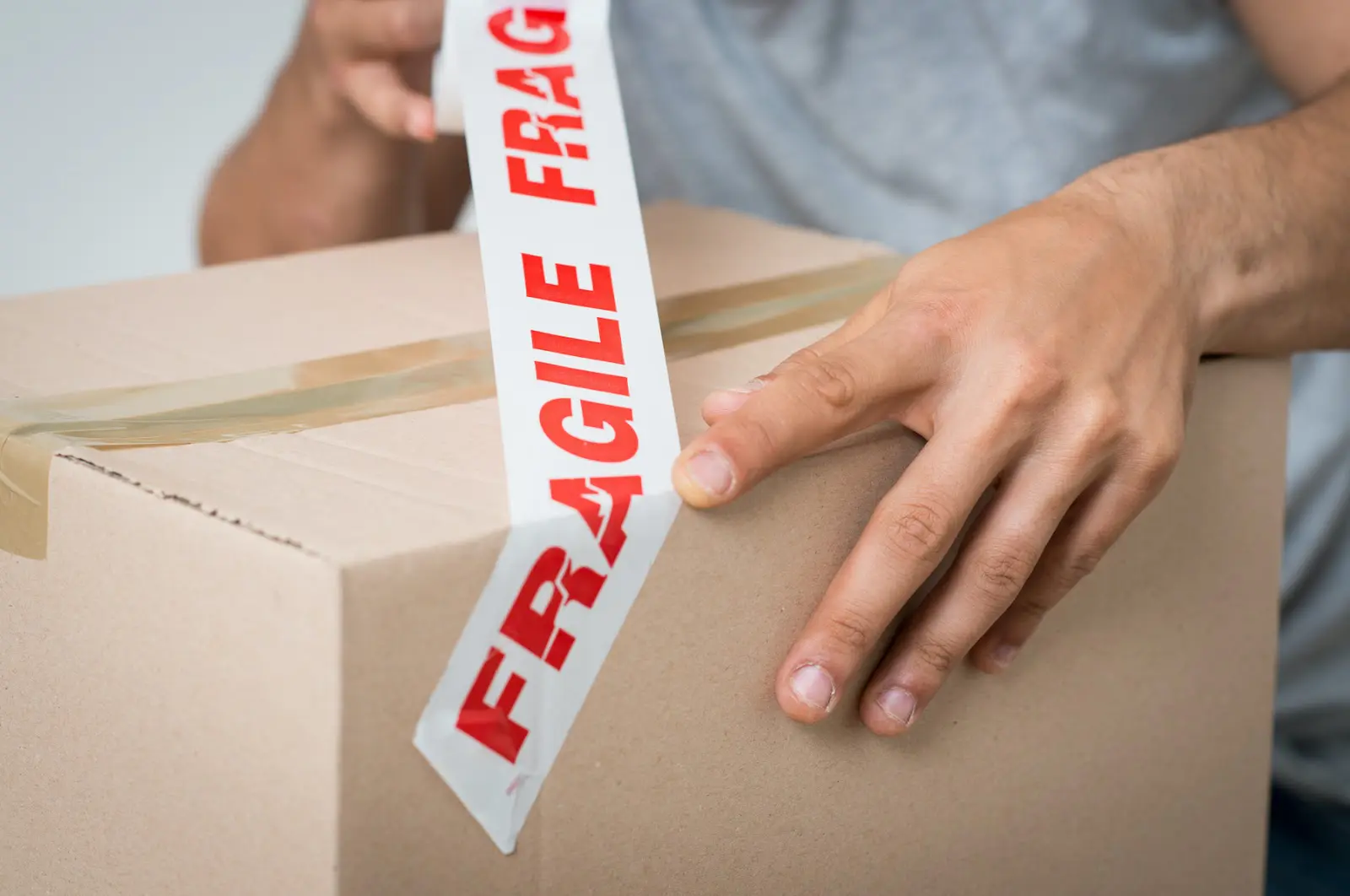 Nowadays, almost anything can be bought online and have it delivered straight to your door. In the online marketplace, several product categories have made it onto the list, extending the index of fragile things.
From your parents' favorite ceramic chinaware and glassware to musical instruments and even beauty products, the range of products under the label fragile has massively increased. Generally, anything that requires careful handling and packaging as it can easily be broken or damaged is considered weak.
Most items often labeled as fragile include glassware, ceramic items, electronic devices, artwork, tiles, musical instruments, porcelain, and other valuable collections that demand solid packaging and special needs during shipping.
The needed packaging and other preventive measures may vary depending on the type of fragile product you are about to ship.
What are Some of the Best Ways I can Practice When Shipping Fragile Items?
Some business owners forget the importance of properly handling products, incredibly fragile ones.
The potential impact of losing customers due to careless packing and shipping of a delicate product often gets overlooked by business enterprises, increasing their risks of having an unsatisfied client.
Below are some of the practices you can consider when shipping fragile items.
Choose the Most Suitable Packaging Materials for the Product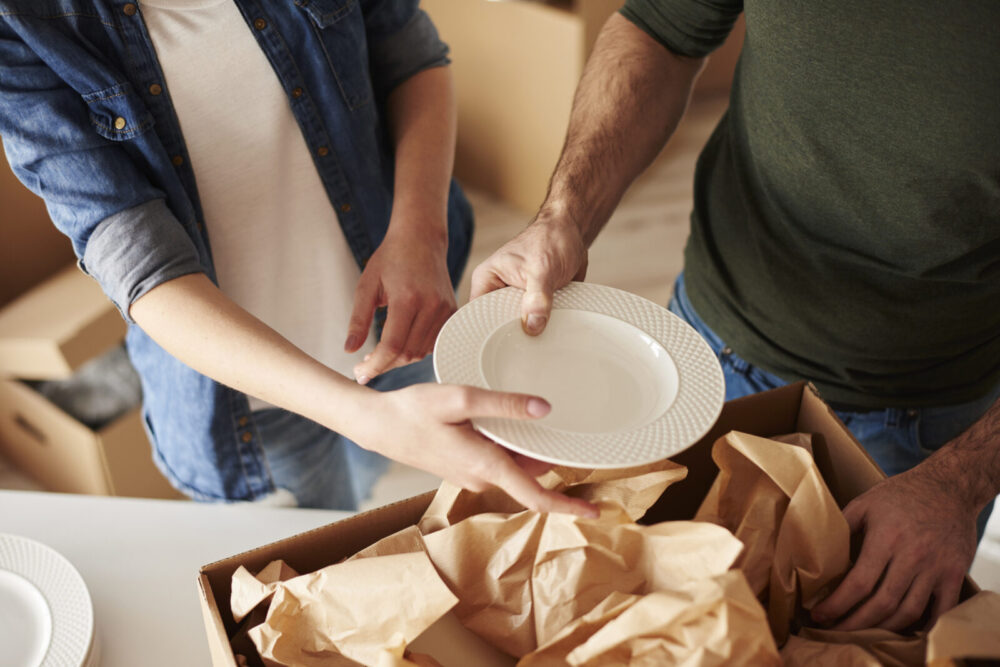 To guarantee that your goods arrive undamaged, proper packaging is a need.
Apart from the usual popcorn sleeves, there are many packaging materials for the product itself before putting it in a box. Examples include cardboard carton sandwiches commonly used for thin, fragile products like artworks.
One may also use recycled newspaper to wrap the item before putting it inside the box.
Due to the increasing campaigns in saving the environment, many environment-friendly packaging products, such as mushroom packaging, seaweed packaging, etc. Bubble wraps are the most popular packing material business owners use nowadays.
However, some owners prefer corrugated packaging and honeycomb paper cushioning wrap due to their not-so-eco-friendly nature. If multiple products happen to be in the same box, you should pack them individually to avoid impact or clash between the products.
Consider the material and size of the product when choosing your packaging materials. Double-pack your product if necessary before putting it inside the box.
Choose the Correct Box
Aside from choosing the most appropriate box based on its size, you should also consider the quality of the box. Some bins tend to get dents, cuts, and damage quickly.
In other cases, boxes that were used appeared not to have been sturdy enough to support the weight of the fragile product. The correct size for the box should only leave enough space for the protective infill to be put before sealing the container.
Smaller fragile items that require more handling and care usually get put in a box and layered with an additional bubble wrap before putting it on another box.
Make Sure There is a Product Movement Restriction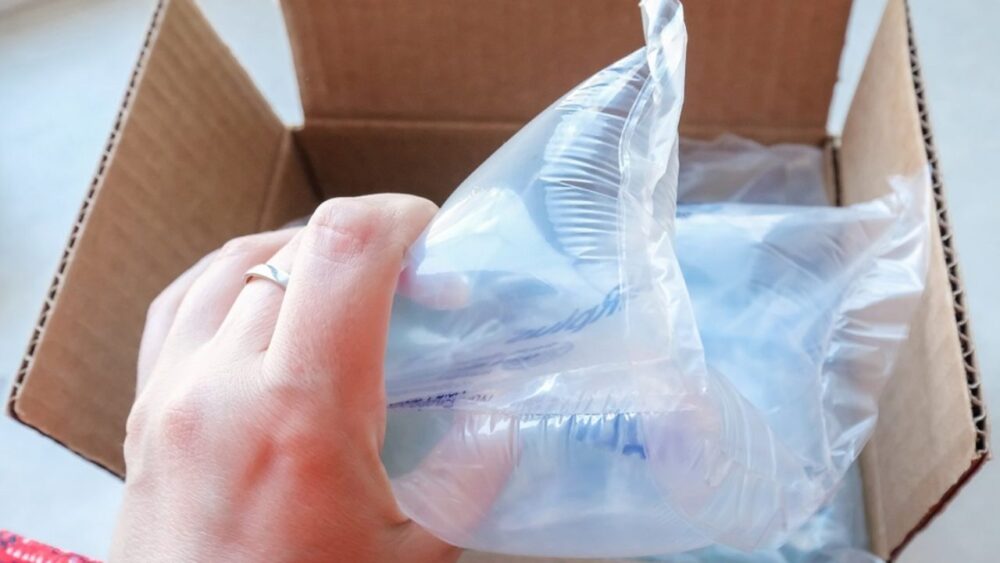 Product damages most likely occur during movement due to shaking and motion on roads, especially when passing a bumpy road.
You may avoid this by ensuring that the box is filled with the correct quantity and infill to minimize any movement or impact on the contents.
Most companies select air pillows, known as HDPE film bags, that are excellent space fillers since they are lightweight and come in different sizes.
On the other hand, some business enterprises choose biodegradable packing peanuts as space fillers for the product inside the box. In contrast, others use kraft paper, shredded paper, cardboard, etc.
Leaving any empty room inside the container increases the risk of your product's damage and breakage.
Seal the Box Correctly, and Do not Forget to Label the Box "Fragile."
Most companies have adopted a higher technology where their sturdy packaging tape comes in different sizes with just a single button. Ensure all open sides are adequately sealed and taped before placing the shipping label.
Do not forget to add the "Fragile" label after everything is done. Some products must be kept upright; thus, an arrow sign pointing upward or a label that says, "this way up," should be added.
Hand Your Package Over to a Trusted and Reliable Shipping Courier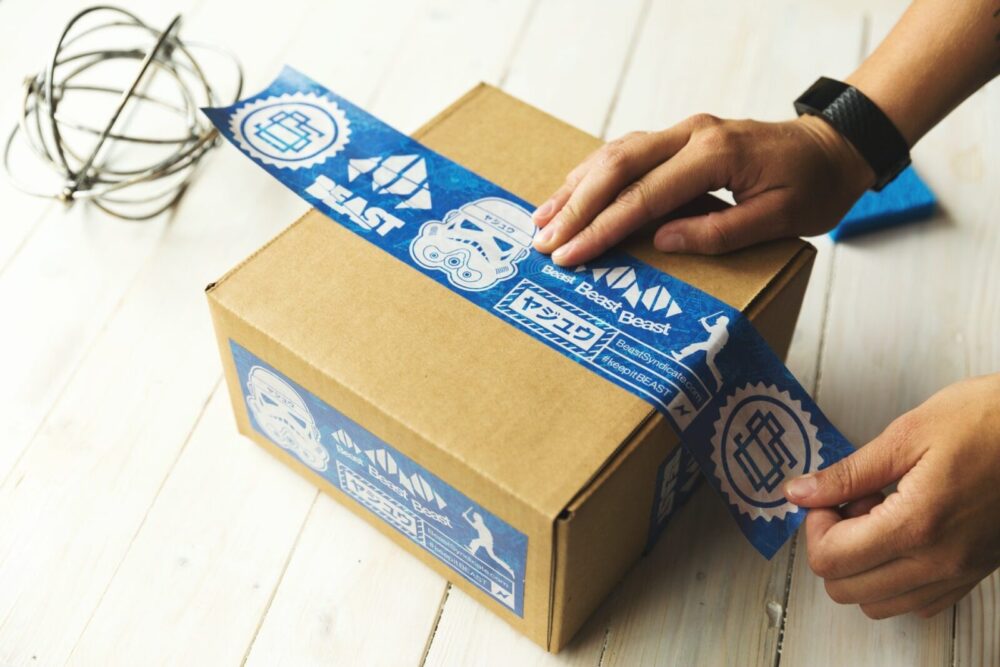 Tive is a trusted courier that puts a higher value on transparency among its customers and clients.
To have a completely transparent business relationship with the client, Tive is known to provide real-time information and news regarding your parcel's accurate location and state.
Immediate alerts and notifications are given to the customers for transparency and to help them be informed about their packages' status.
Whether you're shipping locally or internationally, Tive has excellent options for transporting delicate things.
Our packing recommendations are extensive, and our rates calculator may help you choose the most cost-effective courier for transporting fragile products.
In addition, our shipping specialists may customize a delivery experience to meet your eCommerce requirements and your budget.
Conclusion
One of the more challenging obligations of owning a business is ensuring your product safely arrives to your customer without acquiring any damages, dents, or minimal scratches.
Some products are even insured to ensure their parcels are taken more carefully.
As their label or category suggests, "Fragile" items are fragile. Here at Tive, we take every precautionary measure to ensure your parcel arrives safely to your receiver. From packaging to choosing the correct box, every step taken is crucial in providing your products will safely arrive.
For more information about packaging fragile items, visit our website now.