Research papers have a high degree of importance in academic affairs. They could be allocated in the form of dissertations or assignments continuously.
Research papers, as the name suggests, are complex papers. It requires a lot of research and study before they are composed and finally submitted. One important reason to thoroughly study them is because of their importance as they contribute massively towards the final mark.
Therefore, students have to avail of books that are available to them in addition to online sources.  The research can get complicated, especially when you have access to thousands of articles and research papers online.
Some students like to escape the effort required and instead try and copy someone's work and display it as their own. For those students, there is bad news because that would lead to plagiarism.
The development in technology has provided us with a tool that can scan the entire document and search for it, as a result, of exposing the student if they have copied from a source.
Plagiarism and its impact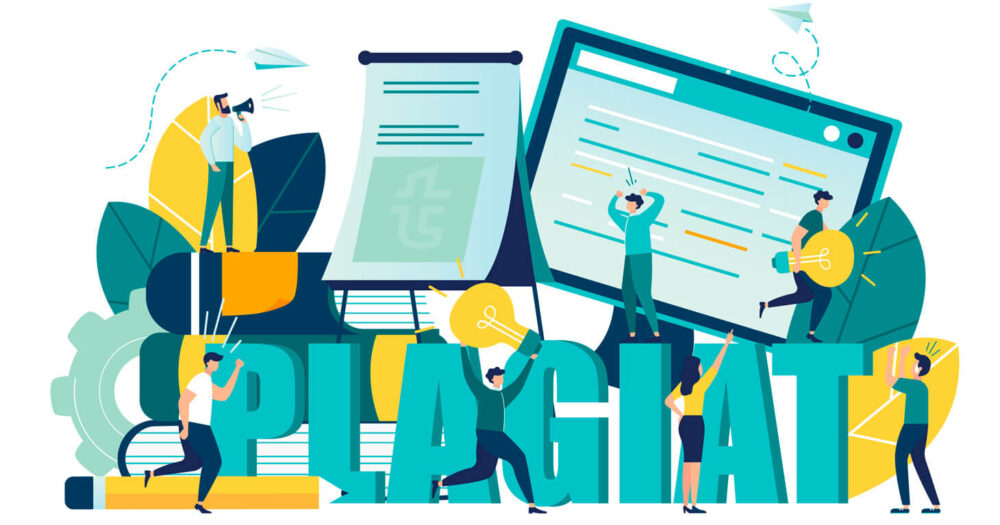 Plagiarism has no defined meaning that officially recognized. In general terms, it is using someone's work and effort for your motives.
The lack of definition is because of the nature of plagiarism. It is not restricted to a particular identity because it can arise in your work in different ways. It could be Intentional or deliberate where the student intentionally and knowingly copies another's work.
It could also be unintentional or accidental; it is where someone unintentionally follows the general structure and precise wording used by another author.
Apart from the two main categories, there are two more. Plagiarism can also arise in your work as a result of copying your own previously written article. For instance, if a student is required to submit an assignment mid-course regarding a topic and it again has to write about it during the final dissertation. Plagiarizing a section from the previous paper would lead to plagiarism.
The Final Category is called patch-work plagiarism. It is where a student copies the work of another author and replaces words by their synonyms or uses phrases and quotations without any reference or citation to the original essayist.
The plagiarism in your work may arise in one way or another, but their consequences would be equally strict. It is because academic institutions don't care about the reasons. Once you are caught, you will have to face the penalty.
The punishment for it can result in fines, and in severe instances, it could even result in permanent suspension.
Avoiding plagiarism
Plagiarism is a severe offense, and you need to go around it, but how exactly? The best way to ensure your work is plagiarism-free is by using a plagiarism checker tool online for verifying your work before you submit it.
Some of the best tools available online for students are as follows:-
1. Prepostseo
https://www.prepostseo.com/plagiarism-checker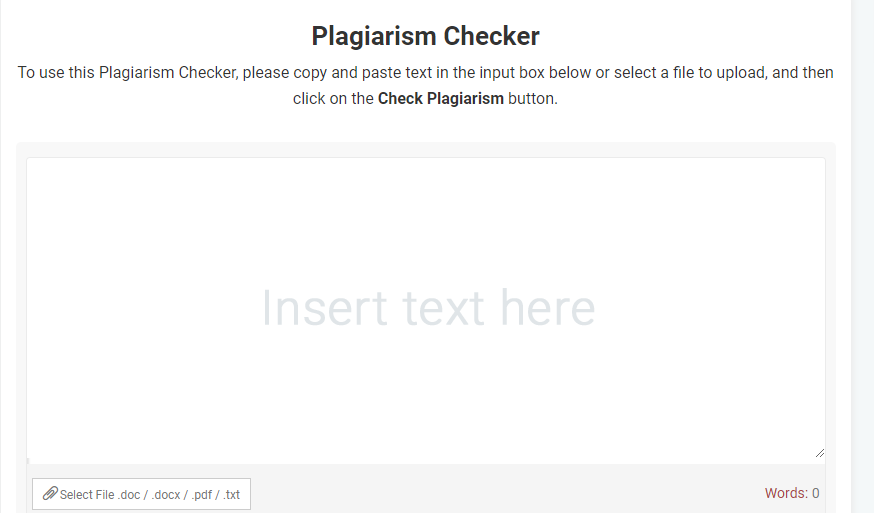 One of the most popular online plagiarism checker is offered by PrePostSEO. This can be accessed online and without the need for registration or subscription.
The tool is highly efficient, and once the user upload a file into it as an input query, it performs thousands of detailed scans to discover and reveal every type of plagiarism.
Its algorithm is designed with Artificial intelligence that has the capability of recognizing if the student has even copied the general structure of another writer.
The report it produces after a scan is incredibly detailed. It highlights the plagiarized area and presents a list which comprises of all the sources which might have been used in the copying of the text. A similarity percentage is provided to show the ratio of copied material.
2. Quetext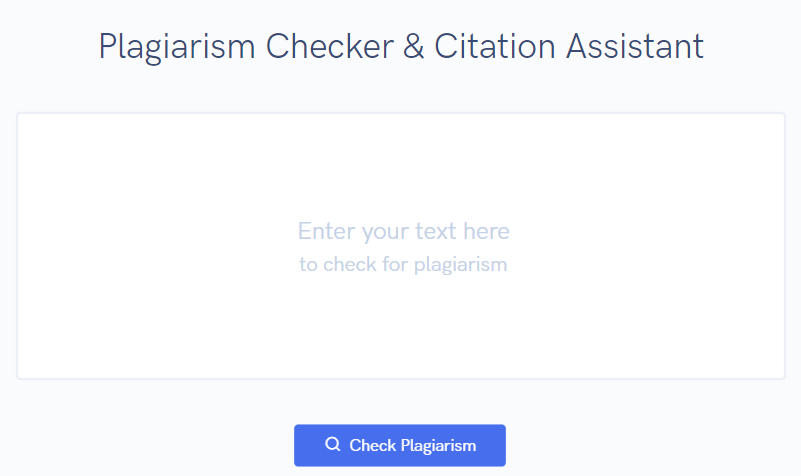 Quetext is another popular name among writers when it comes to online plagiarism checkers.
The software prepared by Quetext is free and available online. Its algorithm comprises Deep Search Technology, which checks the document by using relative analysis, word location, and other features.
Despite the high accuracy and reliability offered by the tool, it also performs the entire scan within minutes. The site also ensures the students regarding its privacy policy.
The student's work won't be saved or kept for unnecessary purposes. Once the scan is complete, and the user leaves the site, the uploaded material is instantly deleted.
3. CopyLeaks
Copyleaks delivers a free plagiarism checker tool online with easy accessibility and usage.
The tool requires the text to be entered as an input query. There are two ways of doing it, either by copying the text and pasting it in the tool. The other method includes the user uploading the file in several formats in the engine for the scan.
The tool is available free and online without the need to download software on your computer or accessing a third party site for it.
However, there is one problem for it, especially for students and is that the results displayed after a scan are not very clear, which might make it difficult to spot and correct plagiarism.
4. PapersOwl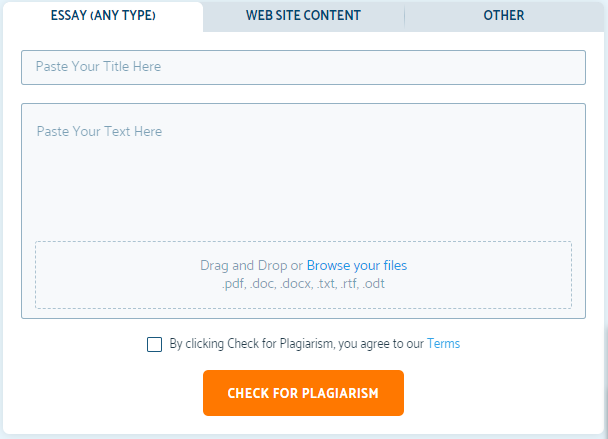 PapersOwl provides a tool online for plagiarism checker. The tool can be used to scan a document of up to 2000 words.
The document can be uploaded from the google drive by clicking on the ''Upload file'' button, or you can also copy it from the file and paste it in the engine. There is a choice of excluding specific URLs if you want the tool to disregard them during scanning.
The PaperOwl checker tool can be used by students and without any cost or login process. It makes the tool the preference of many pupils around the globe.
5. Myassignmenthelp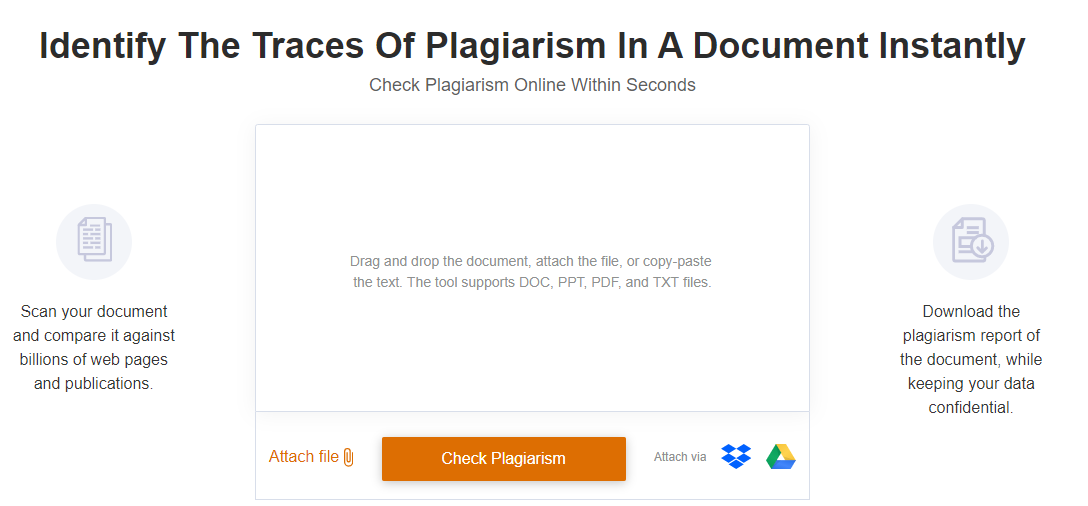 Myassignmenthelp is the tool that is mainly developed for students to search for research papers for plagiarism.
There is no word limit on it so that you can scan the entire document at once. Additionally, the tool gives you the ability to upload the file in several formats, which adds to its versatility.
As for the searches, the report it produces after a scan is resourceful and dependable. Since the report has been generated by researching from several sources in its database, it possesses a high level of efficiency and reliability that very few tools can match.