If you've been tossing around the idea of building a kitchen island, you'll be happy to know that you can build one yourself for a fraction of the cost of buying a premade one or having a professional build one.
What's a Kitchen Island?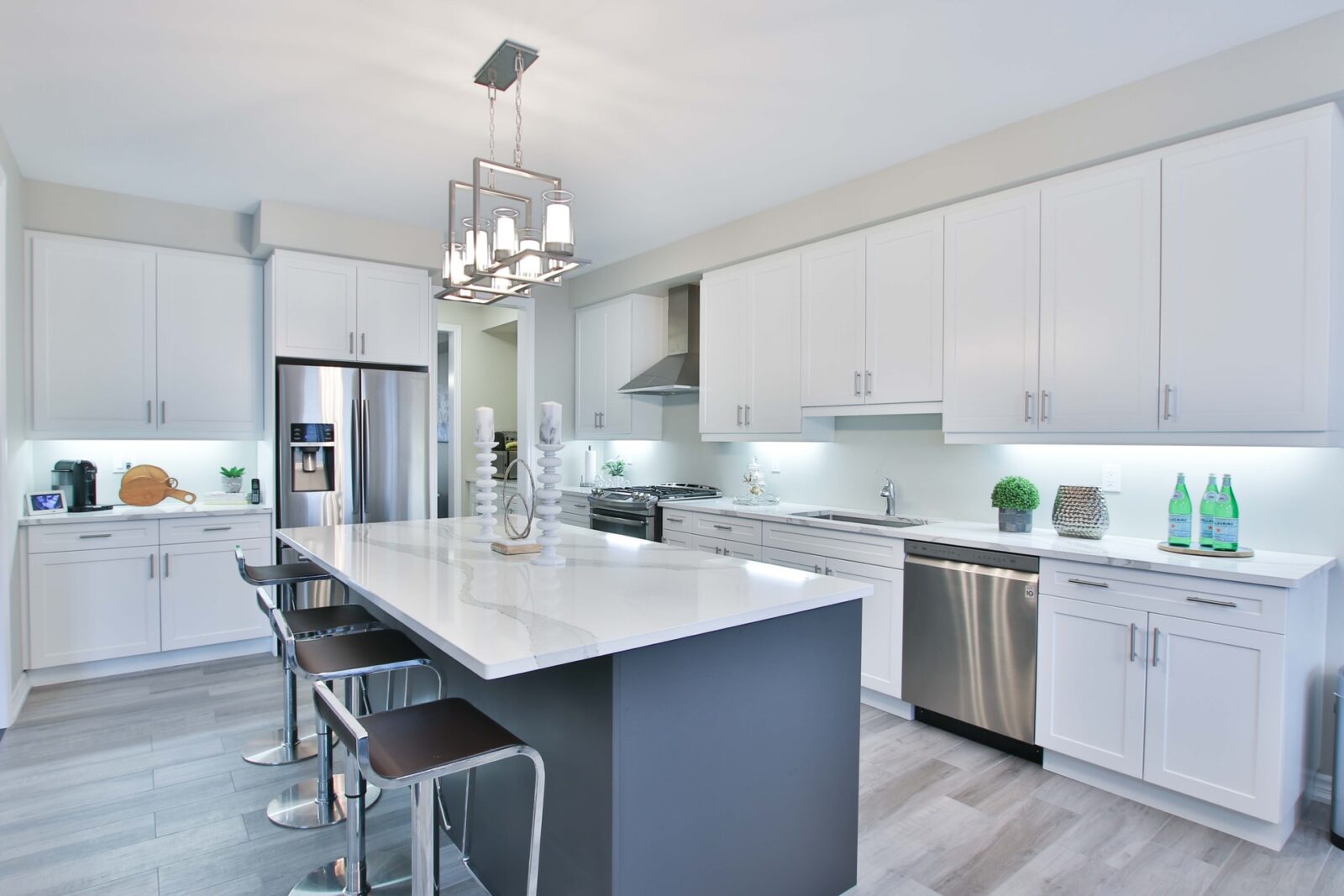 A kitchen island is basically a detached kitchen extension. It is a handy feature that creates extra storage, work, or dining space. It's usually positioned in the center of the kitchen but can be place wherever you'd like.
An island can be equipped with built-in appliances, a sink, a butcher block countertop or storage shelves and/or drawers. The sky's the limit, especially when you're building it yourself.
Kitchen Island Cost
While kitchen islands typically cost thousands of dollars for the base and installation, building your own is much less expensive. You can opt for any price range you'd like. Save money by using reclaimed material or go all out and splurge on top-quality materials and appliances. No matter how you slice it, by making it a DIY project, you'll come out ahead. Learn more from this kitchen flooring guild at www.ChestnutFlooring.ca
Kitchen Island Options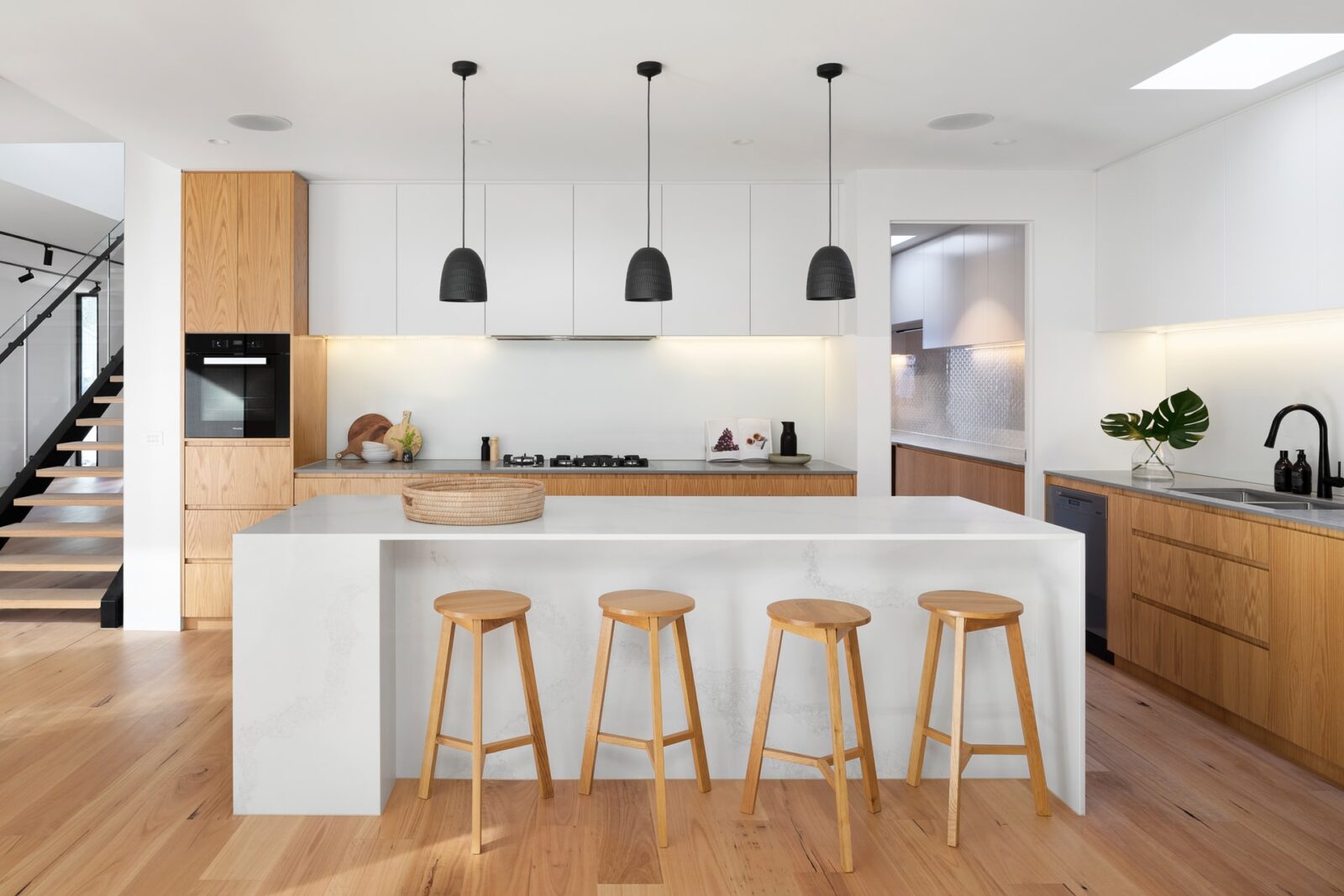 Before you start planning the details of your new kitchen island project, you'll want to decide which type you fits your needs and desires. Do you want to equip it with a stove and/or oven? Do you want to put a sink in it? Do you wish to have it constructed so bar stools can be pulled up so people can sit around it and eat on it?
Four important factors to take into consideration are:
Purpose. How do you and your family want to use the island? Food preparation, dining, and storage are among the options. You can, of course, opt for it to be multi-functional, including all of the above.
Space. Think about the layout of your kitchen. The size of your island should be determined by the size of the space it will go in.
Budget. Do you want to go all out and spend a good bit on your new kitchen island with all the bells and whistles? Or, are you looking to make it as inexpensive as possible?
Extras. Are you wanting to equip your island with an oven or sink? Maybe you are looking to add a stovetop. If your endeavor involves piping in gas, adding electrical plugs, and/or accommodating it with plumbing, take the cost into consideration when planning.
Kitchen Island Styles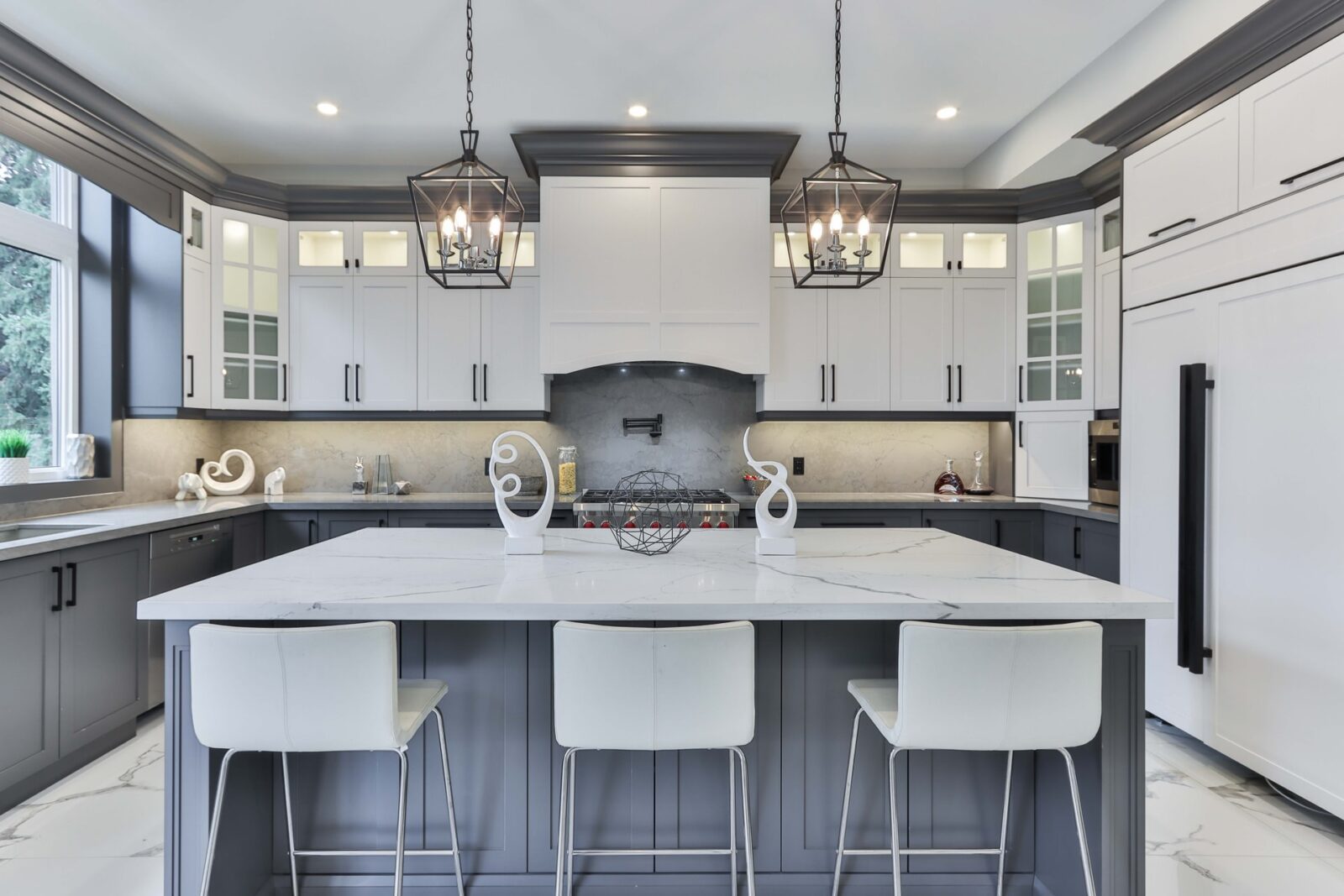 If you can imagine it, you can create it. There are, however, some common kitchen island styles you can pattern yours after such as:
Storage. One of the main reasons homeowners want to have a kitchen island is to increase their storage.
Fully Functional. This popular type of kitchen island is the most expensive and the most expansive option. It's equipped with a sink, a cooktop, and sometimes even an oven. Other major appliances, like an oven, can be built into it as well.
Storage. This type of island is similar to the design of a table, but it has storage underneath. Storage can be drawers, cabinets, shelves, or all of the above.
Portable. Many homeowners like the flexibility of having a portable kitchen island. This type has rollers on the bottom so it can be transported wherever it is needed. The unit can house storage and even a spot for a trashcan or can be equipped with a butcher block countertop. You can even serve meals on it.
Small Space. If you are just looking to increase your kitchen a little, you may want a small space island. This type of island is much like a portable one but is stationary. It typically doesn't have added features like a sink or stovetop.
Table. Adding extra room for the family to gather around and visit and/or eat is a favorite activity in the kitchen. Some islands are built basically to accommodate informal dining and conversation. On this type, the countertop overhangs so bar stools or high chairs can be pulled up.
Two-Tiered. Two-tired kitchen islands have a prep station at a lower level and a higher level accommodates dining. This type is best fitted for a kitchen that has ample space.
Material Choices for Your Kitchen Island
You'll have a multitude of materials to choose from when designing your kitchen island. Stainless steel is an excellent choice for modern kitchens while wood or wood mixed with weathered corrugated steel in the mix are nice for farmhouse and rustic settings. Copper is a nice material which is stellar for a germ-free environment, but it does cost a pretty penny. You can even repurpose an old dresser into an island.
DIY Kitchen Instructions
Here are the steps to creating your very own kitchen island:
Planning makes perfect. Plan your design. Figure out the exact size, shape, and placement and double-check the numbers and carefully measure to make sure it will fit. Give enough walking space between the walls, existing countertops, etc.
Purchase your materials. Use your measurements to purchase your materials. If you are going with repurposing an old piece of furniture or have a partially pre-made set, you will take that into consideration.
Attach the countertop. The method you use to attach your countertop will depend on what type it is, how large it is, and what it is attaching onto. You can purchase a piece of wood, granite, or another material to put on the top or you can buy a countertop that is specifically made for the cause. You will need to attach it to the base by making sure you have a wooden understructure that is suitable for holding it in place. Then, drill holes and secure it or glue it on using the type of glue that is designed appropriately, like extra-strong wood glue.
Add the finishing touches. After assembling your kitchen island, have any appliances or other additions installed. Add in shelving, fixtures, hardware, or whatever you would like. Then, paint if desired.
Now, all that's left is to enjoy the fruits of your labor!