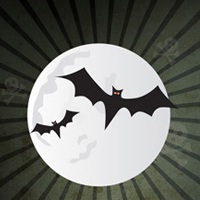 Just few days until the horrifying Halloween night. If you are still not prepared, don't worry – this collection is all about the Halloween spirit. It includes creative and horrific Halloween wallpapers and artwork, free icons, brushes, vectors and other resources.
To suffering there is a limit; to fearing – none.
Advertisment
> 25 Killer Halloween Wallpapers





> Spooks, Ghouls, and Photoshop Tools: The Ultimate Collection of Halloween Tutorials





> 75+ High-Quality Halloween Wallpapers for your Desktop





> 25+ Clown Images in Their Evil Persona





> Time to Boo: Ghosts





> 33 Frighteningly Good Zombie Photos





> 65+ Beautiful and Scary Halloween Wallpapers





> 20 of the Geekiest Halloween Costumes Ever





> Nightmarish Photoshop Brushes for Creepy Designs





> 60 Magic Halloween Pictures in Anime Style





> 45 Horrifying Photoshop Tutorials for Halloween Season





> 50+ Be-Bewitched Halloween Wallpapers





> Halloween: The Ultimate Roundup





> 45 Halloween Icon Sets And Vector Resources





> Collection of Best Icons for Halloween




> Creepy Halloween Color Palettes





> 50 Terrifying Retro Horror Movie Posters





> 200+ Truly Useful Free Halloween Icons for Everyone





> 18 Creative and Horrific Digital Images for Halloween





> 20 Scary Halloween Based Artwork








"Where there is no imagination there is no horror." – Sir Arthur Conan Doyle.