Beaches are fun places to hold an event. If that's what you are planning to do, give it a go. But in a normal course, the beach is not an option usually, so you need to tell your guests about the theme.
Are you looking for the best way to disclose it to your guests? Make a beach theme save the date cards for weddings or any party you are about to host. Your guests are going to love these cute pocket card.
If you want to know what's trendy you are at the very right place!
You should go for impressive beachy ideas that are just lovely to look at at first glance.
What are the most impressive and trendy ideas for beach-themed save-the-date postcards?
Whether you go with something classy or a funky wedding event, it's totally up to you. Yet you need to depict the theme of the wedding in your postcard. For beach save the date postcards prefer something not funky and not classy either. It must be a blend of serene aura of beach and joyful event.
Following are some of the contemporary beachy ideas you might be unaware of:
1. Tropical theme: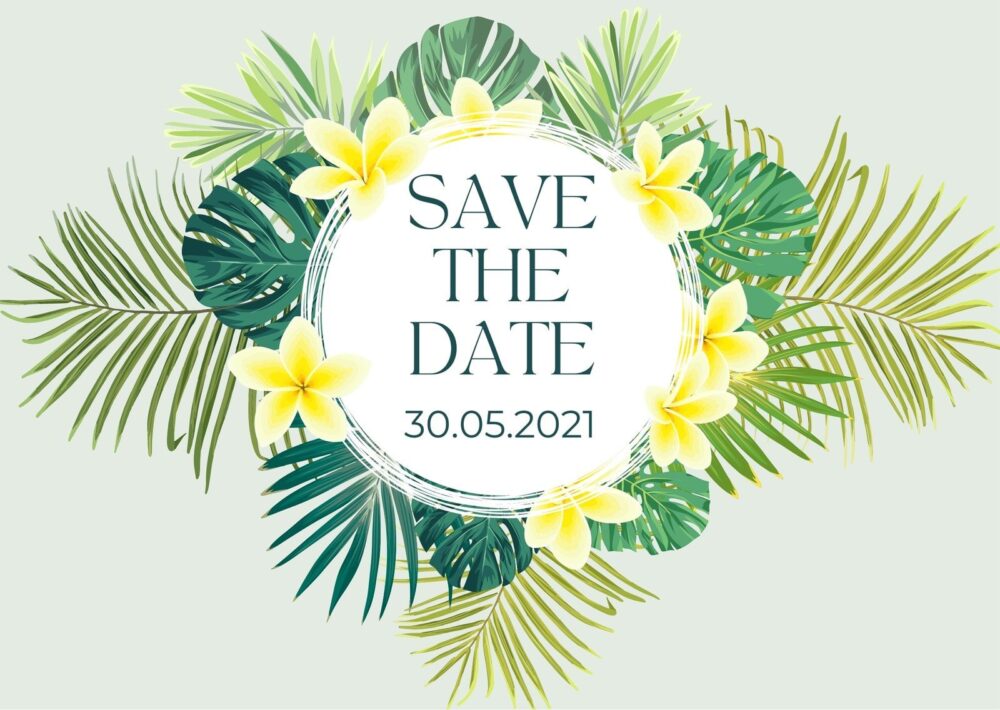 Who is not a fan of a place full of luscious greenery with a fathomless water body by its side? Tropical beaches make the mood! They are heavenly places to visit.
Pick up a tropical and succulent theme for your postcard by just taking an idea from the tropical beaches. This theme must be appealing to the eyes of your guests. These catchy save the dates for weddings cards that you can find at BasicInvite are just what you need to make an impression on your invitees.
Imagine a card full of colors and featuring pictures. Your guests will feel like going to a beach without actually going to it.
2. Sunny theme: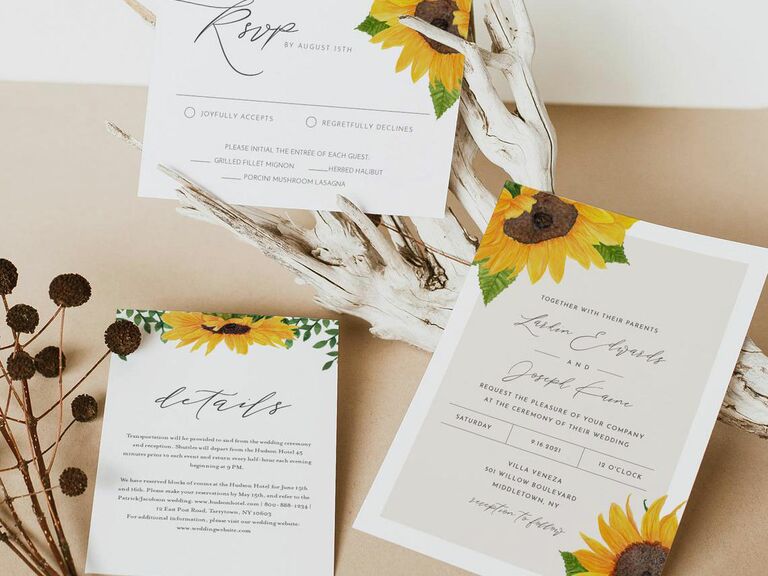 Summer calls for celebrations over the beach. The beachy summer concept is one of the biggest, trendy, and contemporary themes for saving postcards.
Pick up shades of yellow colors to play with them! Add a carefree summer element to it and ease the mood vibe.
Your guests need to feel the light mood and carefree aura of the place by the card. If you handle this work carefully and make a postcard that perfectly represents your imagination, then your guests are bound to fall in love with it.
3. Pearl theme: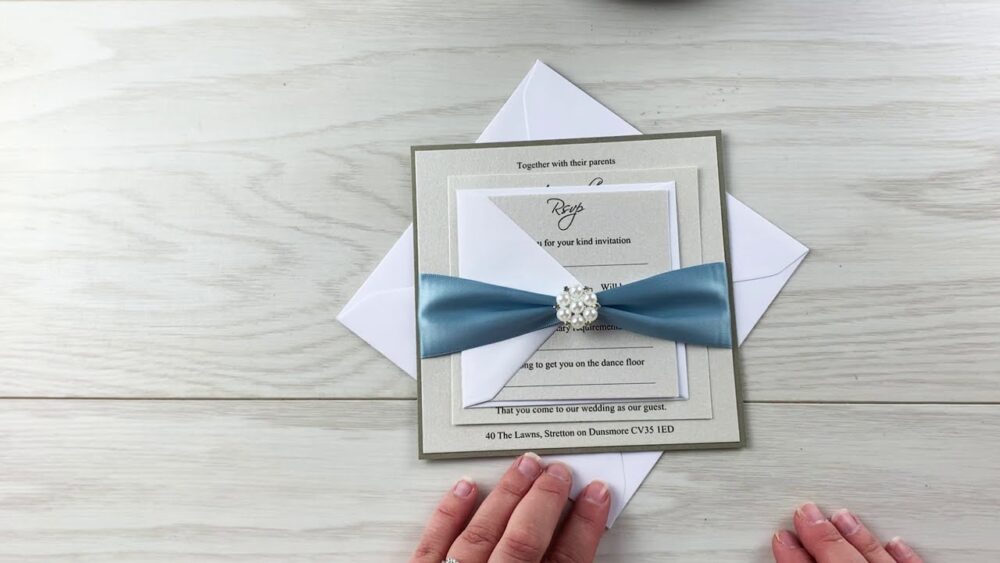 Who does not like sparkles and glitter? If you prefer some bling on your postcards, then this theme is just the savior for you.
You can make an impressive, adorned with pearls save the date card. If you want to go for the next-level postcard, you can attach a string of pearl beads to it.
You can go with pearls, oysters, shells, or even starfish to give it a more beachy look. Your invitees would have never seen a card like this.
4. Pictorial theme: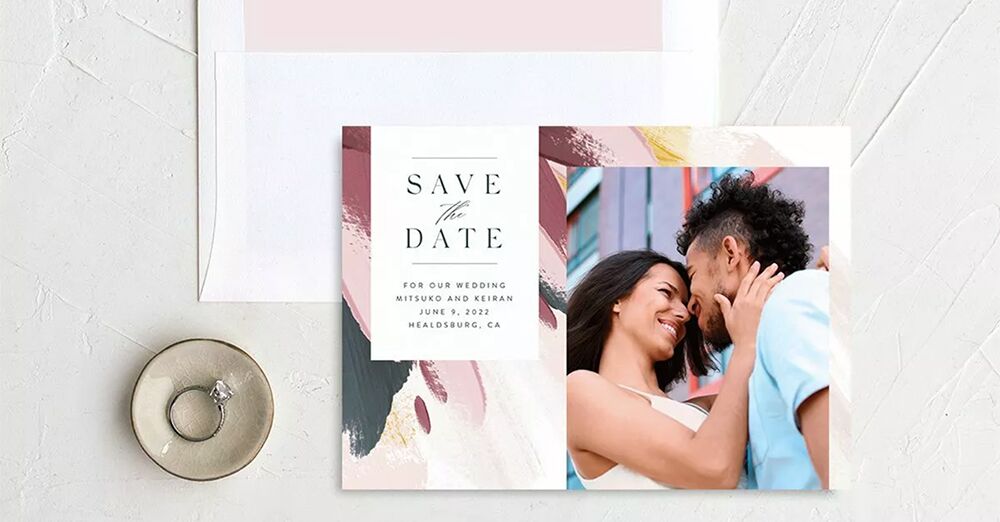 Lastly, if you want to disclose your partners to your family and friends, go for a pictorial theme. Add your pictures to a basic beach theme.
In this way, you can disclose the theme of your wedding party and reveal your partner to your family.
These save the date postcards can be the first virtual meeting of the couple, together, with either family side. Pictures need to be decent and should stand out with contrasting backgrounds.
Other than these themes, you can customize whatever you want. It completely depends upon your interests and taste.
If you start preparing for it from the get-go, you can come up with amazing ideas and make your relatives fall in love with your wedding save the date cards.
Is beach save the date cards worth the hype?
Save the date cards are to "save the date" of a special event. They are sent months before the event. If the beach is your wedding destination, Beach theme save the date cards is the most refreshing and light mood card.
Even if you are on a low budget, you can customize them for small expenses, and still, they stand out with all their exquisite looks.
By sending catchy beach theme save the date cards you will be creating a magical illusion for your guests already and who does not want that?
Things you must be mindful of: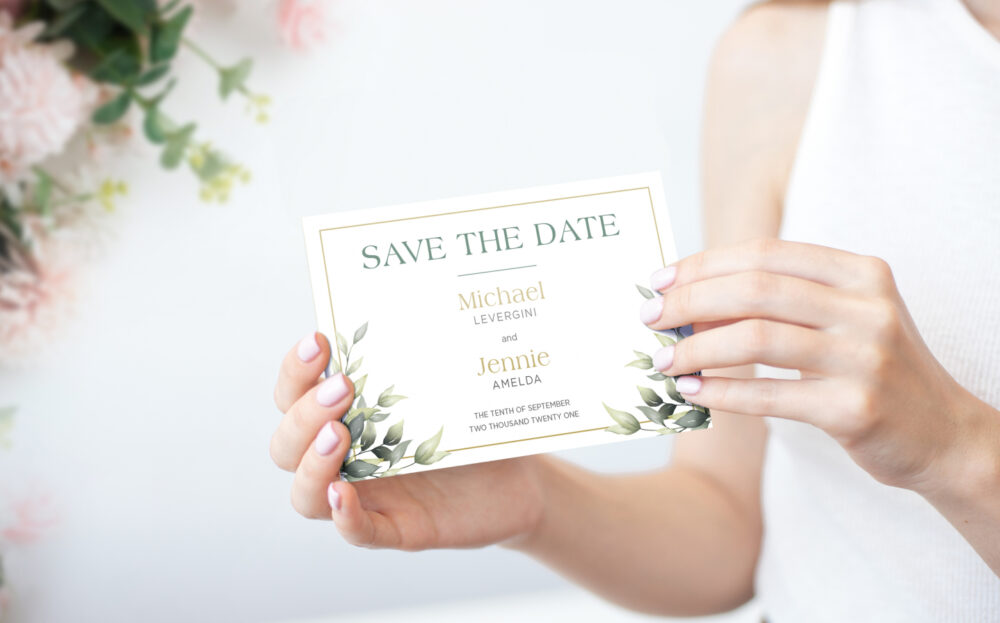 Settlement of nuptials is a big event in one's life. With all the do's you should not neglect the dont's to avoid unpleasant occurings.
You must not send the save the date postcards way to earlier. Your guests, if couldn't keep the right pace, will eventually forget about it.
It is not a must thing but if you take the postcards yourself, to their doorstep, it will make them feel loved.
Directly address to your guests on their postcards. Add a "Mr" or "Ms" before their name to the politest gesture.
Keep things ready beforehand and save the date postcards comes first in line. Keep them ready and send them just a few months earlier to the exact date.
Last but no the least to be mentioned are the details. Confirm your venue and dates to print them on the postcards.
A save the date post card is not the real or official wedding card yet it is an unofficial card with some major details on it.
The save the date card does not have to be detailed. It just needs to have the most fundamental informations.
You can miss out on the venue, which definitely is going to be some beach, but not the dates as it is " save the date" card.
Final verdict:
Weddings are an important event for a couple and their family. Preparations, sometimes, are less fun and more work the very beginning days, and many things are to be taken care of from the get-go. Sometimes it's less fun and more work.
But it's worth making an effort if all invitees come around to celebrate the event. A save the date card helps them mark their calendars and makes their presence possible.