It is easy to admire an ample space when you are living in a small one. But big rooms have their own challenges. Decorating a large room can be a bit challenging, but it is a pleasant challenge to have.
Many homeowners feel decorating a large room overwhelming. But it can be fun and exciting since extra space is not nearly as limited as a small space regarding furnishings and color palettes.
A large living room design gives a spacious and tranquil look. Following are the tips you can follow while decorating a living room:
1. Decorate the Walls with Art Pieces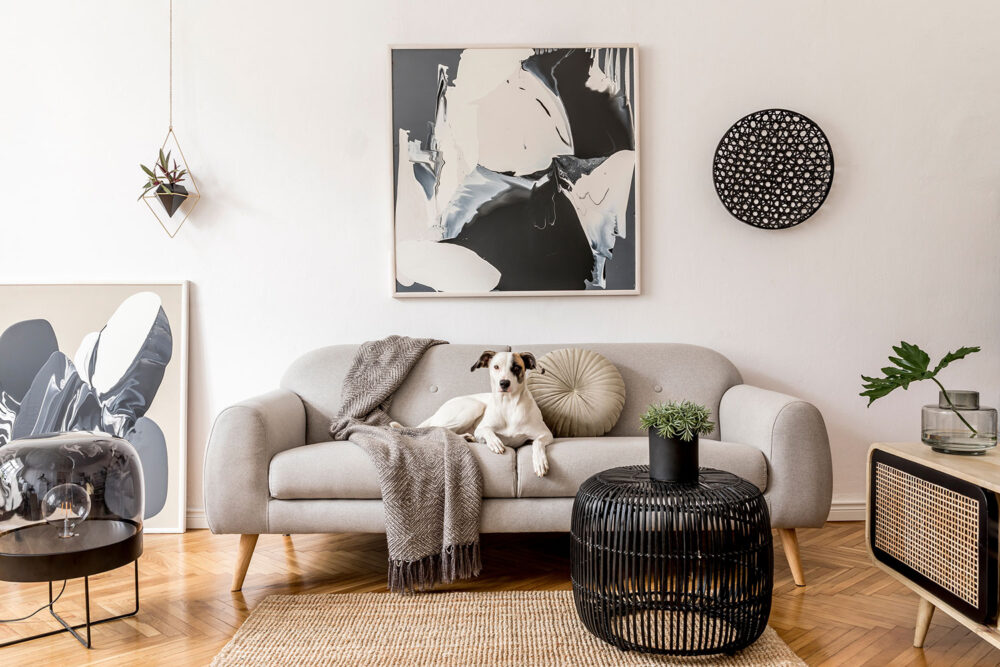 Large living rooms have enough vertical space for decoration. You can grace the walls with a large framed wall art like this, a large family portrait, or a mural.
If you are not interested in large art pieces or already have a collection of small art pieces, create a gallery wall. Gallery wall adds color and personality to the living room interiors. You can blend different photographs into a gallery wall.
For example, you can display wall paintings, three-dimensional objects, line drawings, or photographs. It will avoid a super uniform look. Instead, opt for cohesive and simple frames to decorate a gallery wall.
2. Strategically Place Tall Potted Plants
Plants are an effortless and cheap way to decorate any room. Fill bare and lonely corners in the living room with tall potted plants. Make sure your space gets enough light for the plant's needs.
Plants add color and freshness to space. Try to decorate the living room with fresh foliage, hanging plants, or flowers. They will breathe a new life and elegance in your living room. Moreover, you can toss them out guilt-free after some time.
3. Swap Your Coffee Table for an Oversize Ottoman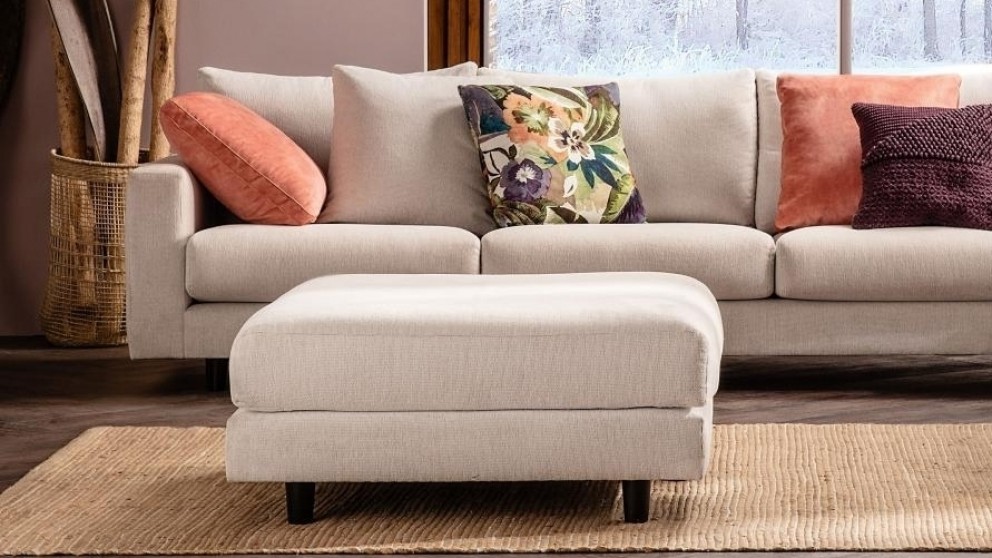 The Living room seating arrangements can give an empty look if you keep too much distance between the couch and coffee table. Choose an oversized ottoman instead of decorating a room with a traditional coffee table.
The ottoman will close that gap and give a touch of texture and softness to the living room.
4. Creative Lighting
No matter what the size of a living room is, lighting can make a drastic change in the room's aesthetics. In a large room, you usually have more windows, so lighting is not much of a concern during the day.
But dark corners and shadows can make a room look dull at night. So, install a centre ceiling light, and illuminate the room with installing lamps. Make sure not to make a room look awkward by installing too many lamps.
Pick two or three large-scale lamps of similar shades or install the glass lamps to prevent lamp overload.
5. Use color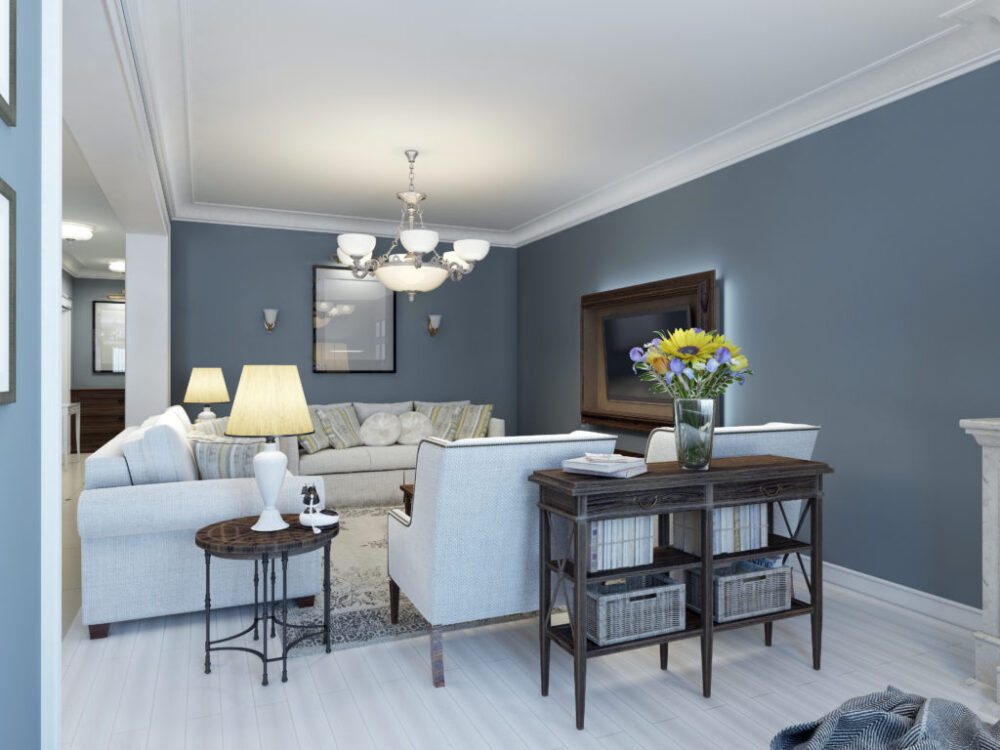 Color and pattern can break up enormous expanses of walls in a large living room. They can cut the tall wall height to a comfortable height. You can add wainscoting with different shades of neutrals or colors painted above the molding.
For a high ceiling, try a simple trick to cozy up the living room. Paint the ceiling a shade or two shades darker than the shade of the walls; the roof will not seem tall. Moreover, the living room might feel cozier.
6. Avoid Too Much Wall Hugging
It looks funny when people push the sofa back against the wall in the large living room and chairs on the opposite side. It leaves too much open space in the center.
You might have to shout to conversate with a person sitting across. In a large living room, you can pull the sofa and chairs out from the walls. It creates a cozier conversation area.
You can fill the wall space with art, benches, and bookcases.
7. Extra Side Tables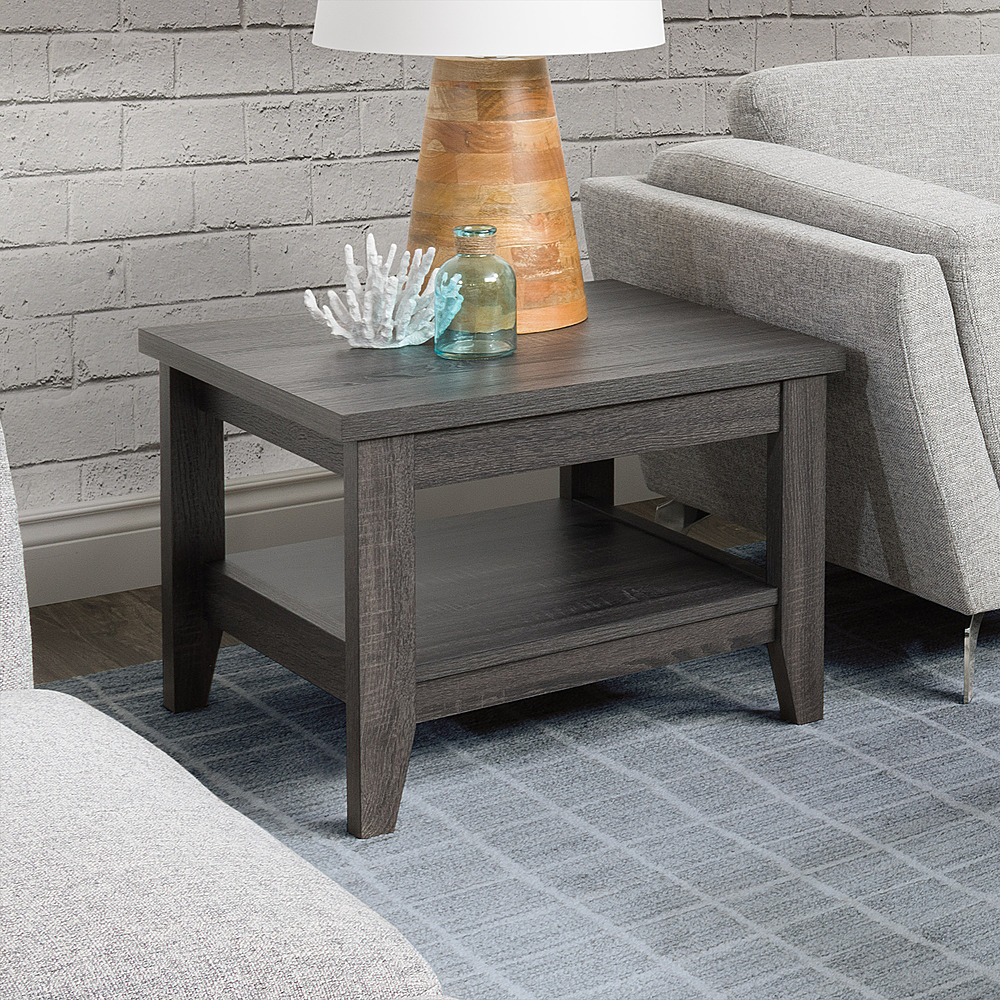 Sometimes, you feel there is no need for side tables, but extra side tables are the best way to fill the spaces. It is an add-on to a good seating arrangement.
Side tables can fill the spaces between armchairs. Maybe you do not use them regularly, but they make sense as a whole and give a living room space a sense of rightness.
Floor lamps are another excellent option to fill empty spaces in the living room seating arrangement.
8. Double Coffee Tables
There is a unique solution for extra-generous square footage. You can deal with large living rooms by matching double coffee tables in the centre side by side.
Whether it is two matching designs or two nesting coffee tables, the effect will be trendy. Your living room will not look awkward but neatly arranged and stylish.
9. Comfortably Fill a Large Space with an L-Shaped Sectional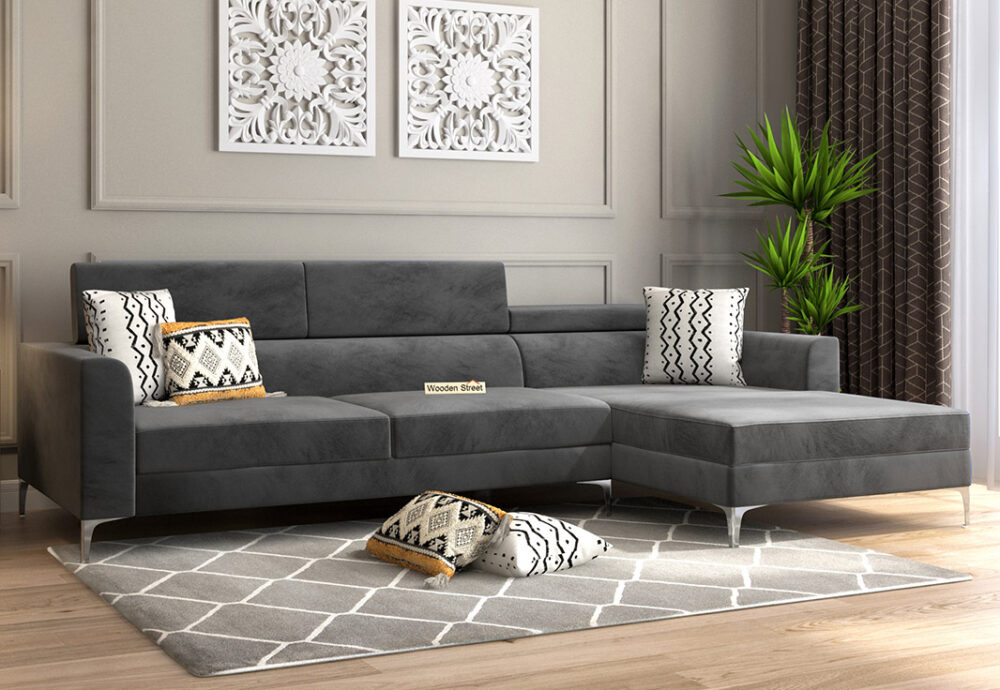 Large and modern spaces are best suited for a big L-shaped sofa. The L-shaped sofa in the living room screams comfort and luxury. A proper place for an L-shaped sofa is between two seating areas.
It also acts as a divider in the living and dining spaces in an open space living room. It makes your living room look stylish and trendy.